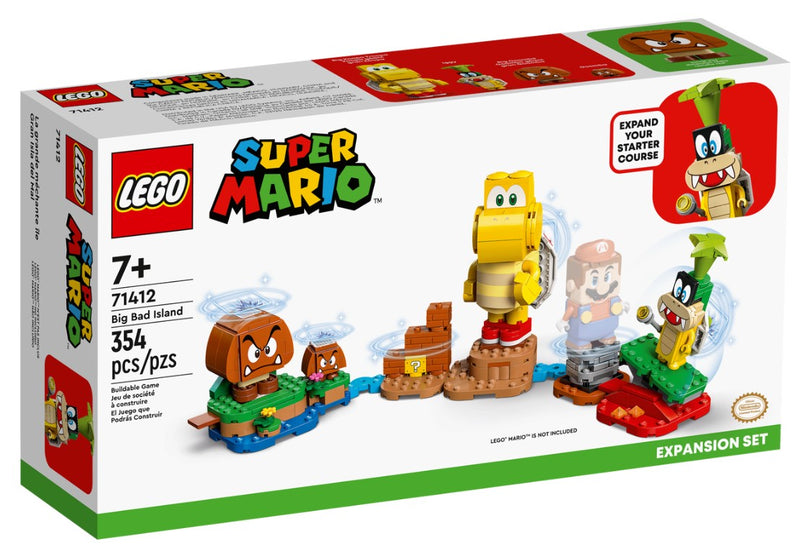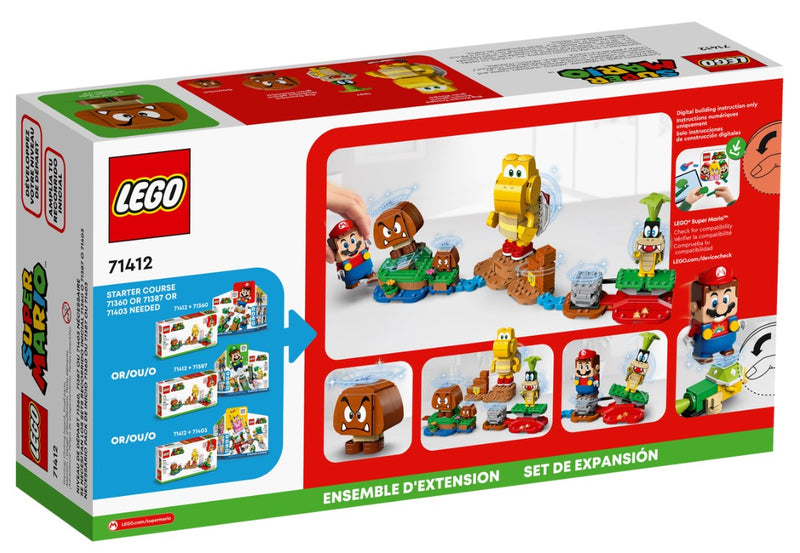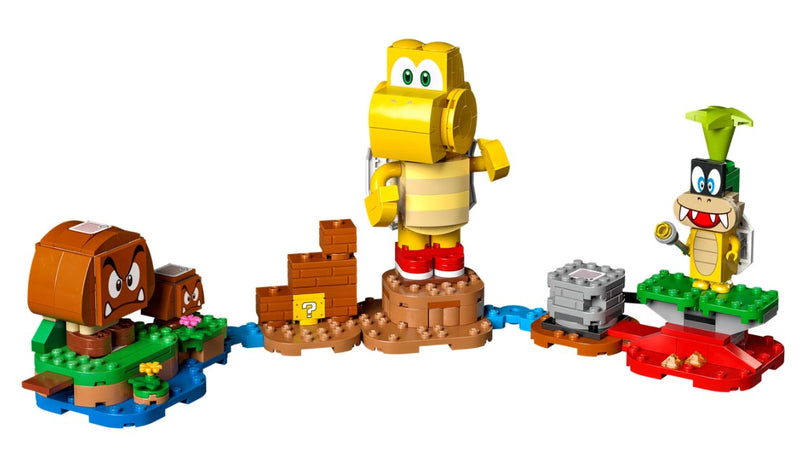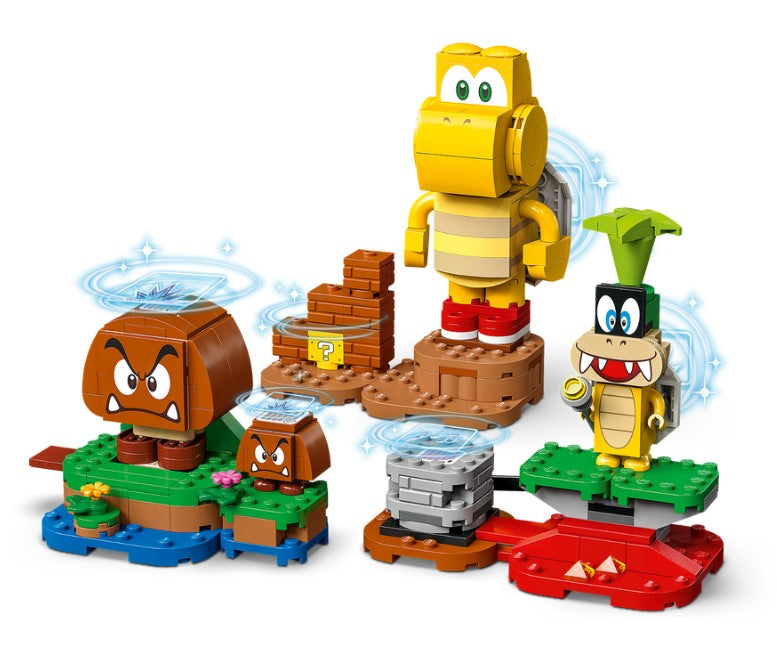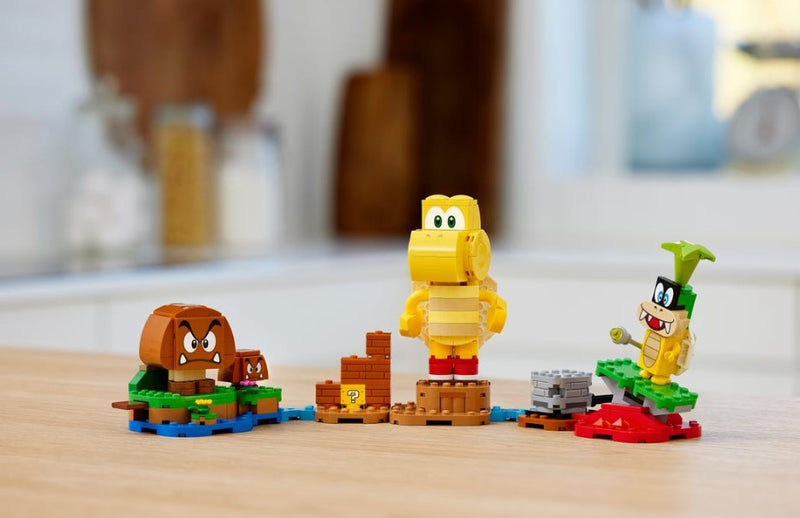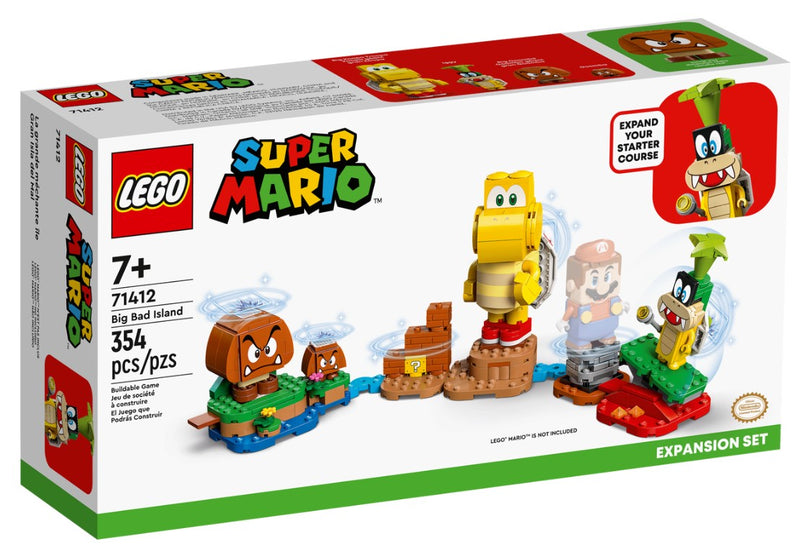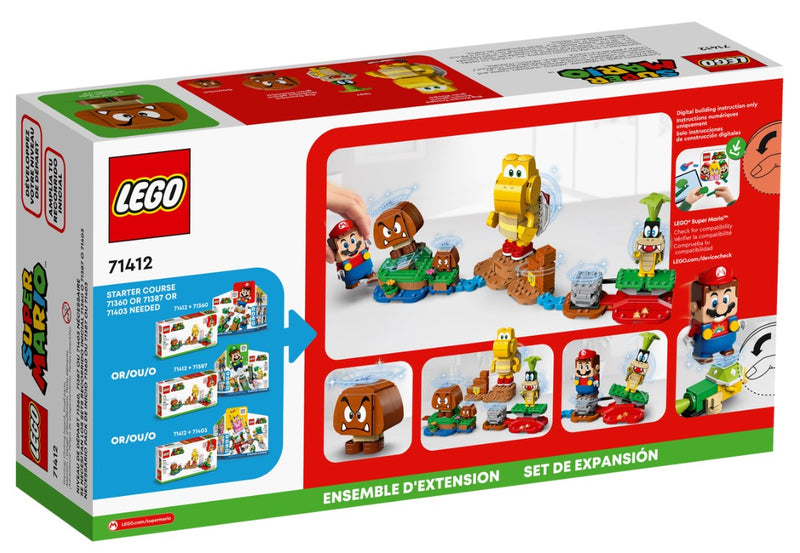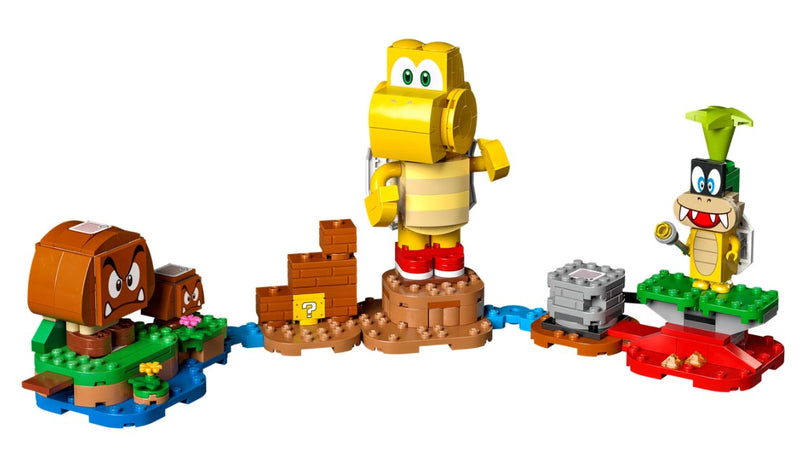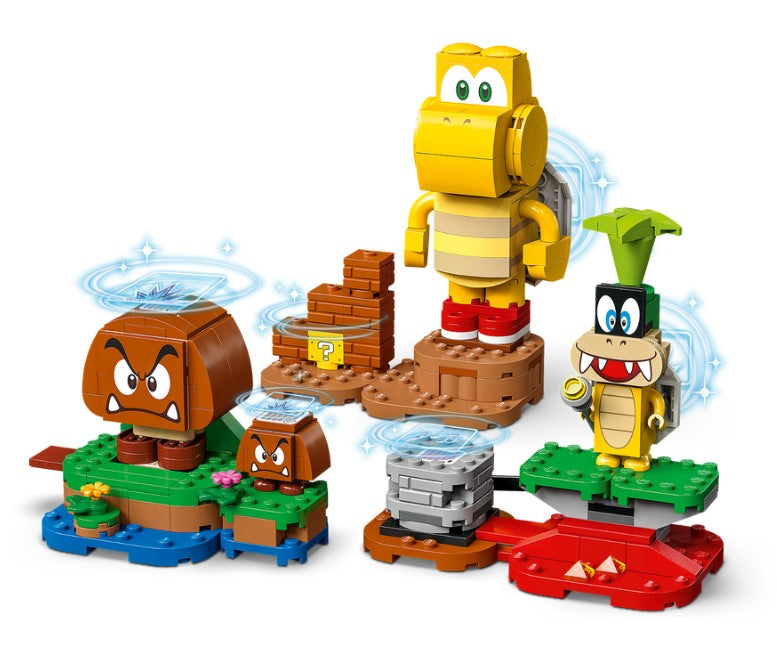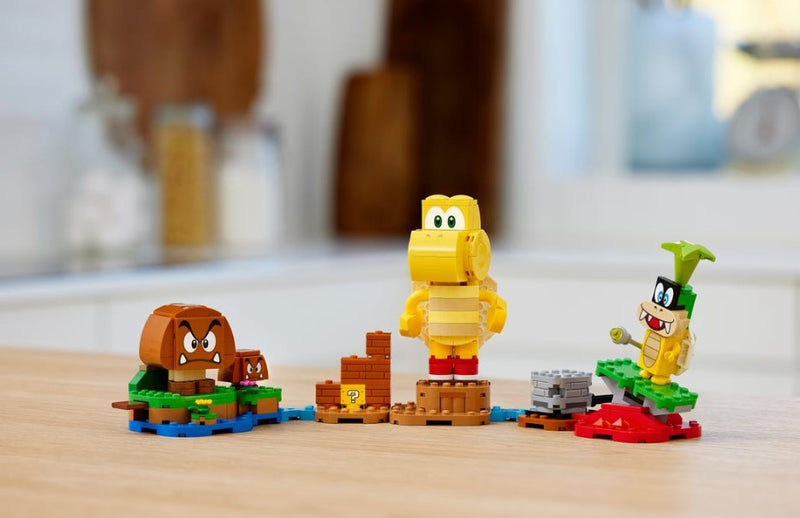 Sold out
LEGO® Super Mario™ Big Bad Island Expansion Set 71412
RM199.90 MYR
RM119.94 MYR
PRODUCT #71412
AGE 7+ 
354 PIECES

Build a Big Bad Island with big enemy characters with this LEGO® Super Mario™ Expansion Set (71412). It includes 3 new-for-August-2022 LEGO Super Mario figures: Iggy, a Big Koopa Troopa and a Big Goomba (plus a normal-size Goomba). Each has a brick-built display stand, which youngsters can connect for interactive play with their LEGO® Mario™, LEGO® Luigi™ or LEGO® Peach™ figures (not included). Fun features include a hidden ? Block offering various rewards, a launcher to send the Big Goomba flying and a seesawing challenge to topple Iggy. (Note: the 71360, 71387 or 71403 Starter Course is required for play.)


Big fun on Big Bad Island – Fans can expand their LEGO® Super Mario™ world with this Expansion Set (71412), featuring collectible, scaled-up characters for play and display.


4 LEGO® Super Mario™ figures – Iggy, a Big Goomba, a Big Koopa Troopa and a Goomba, each with brick-built stands that can be used for display or connected to add to levels.


Fun play features – A launcher to send the Big Goomba flying, a seesawing challenge to topple Iggy and a hidden ? Block offering Super Star power,coins or extra time.


Add to a Starter Course for interactive play – A LEGO® Super Mario™ Starter Course (71360 with LEGO® Mario™, 71387 with LEGO® Luigi™ or 71403 with LEGO® Peach™) is required for play.

Rebuild and combine – Measuring over 5.5 in. (14 cm) high, 13.5 in. (35 cm) wide and 6 in. (16 cm) deep in its basic formation, this modular set mixes with other LEGO® Super Mario™ toy playsets