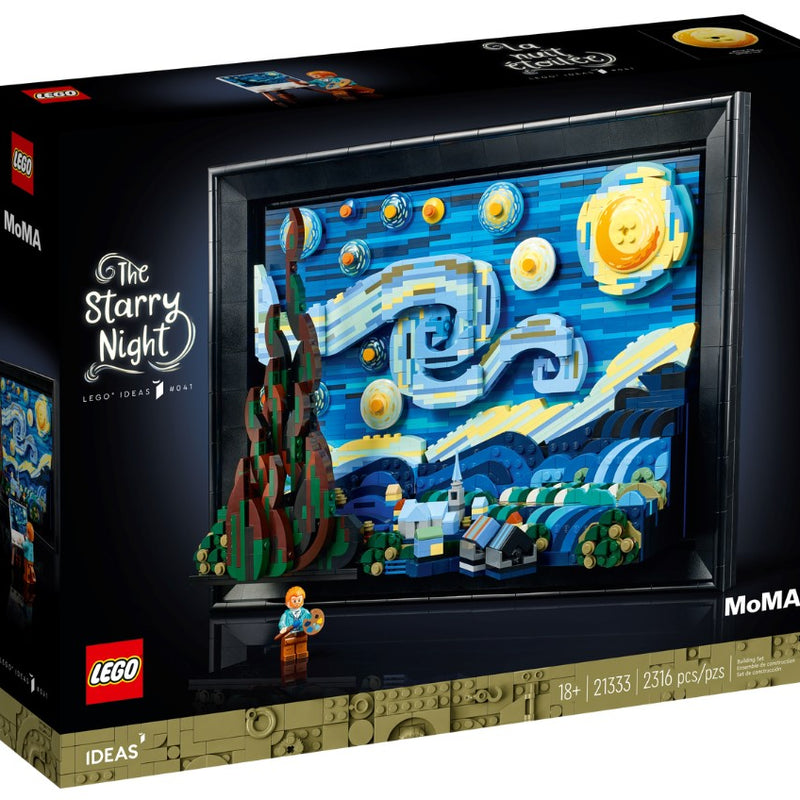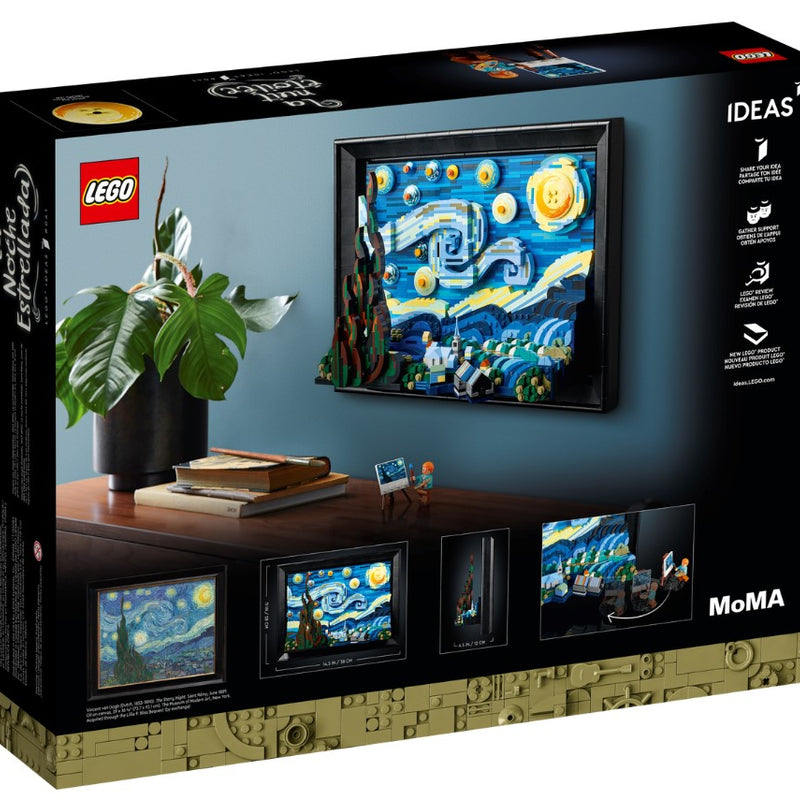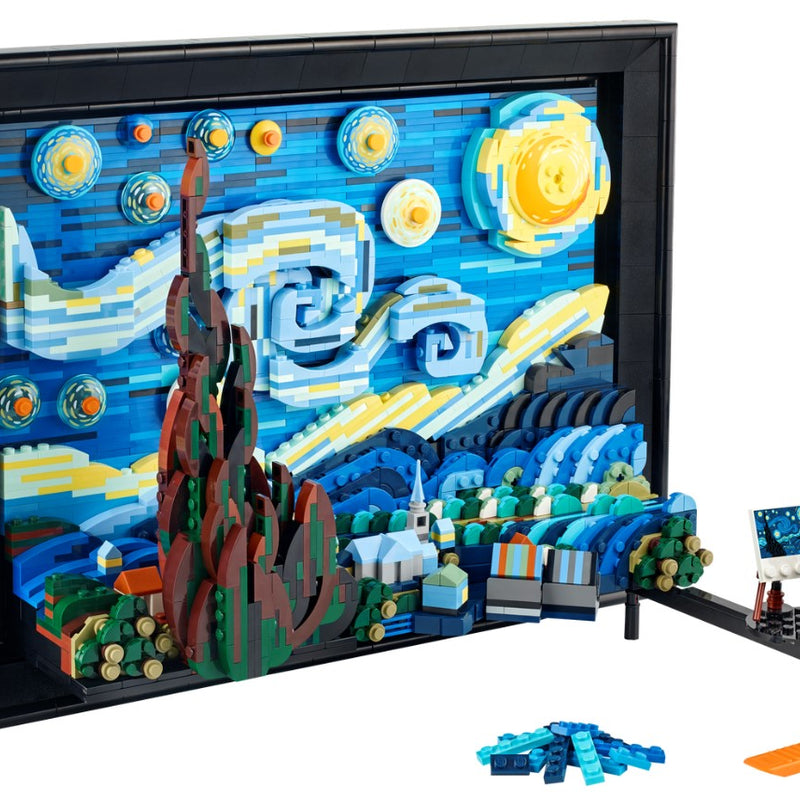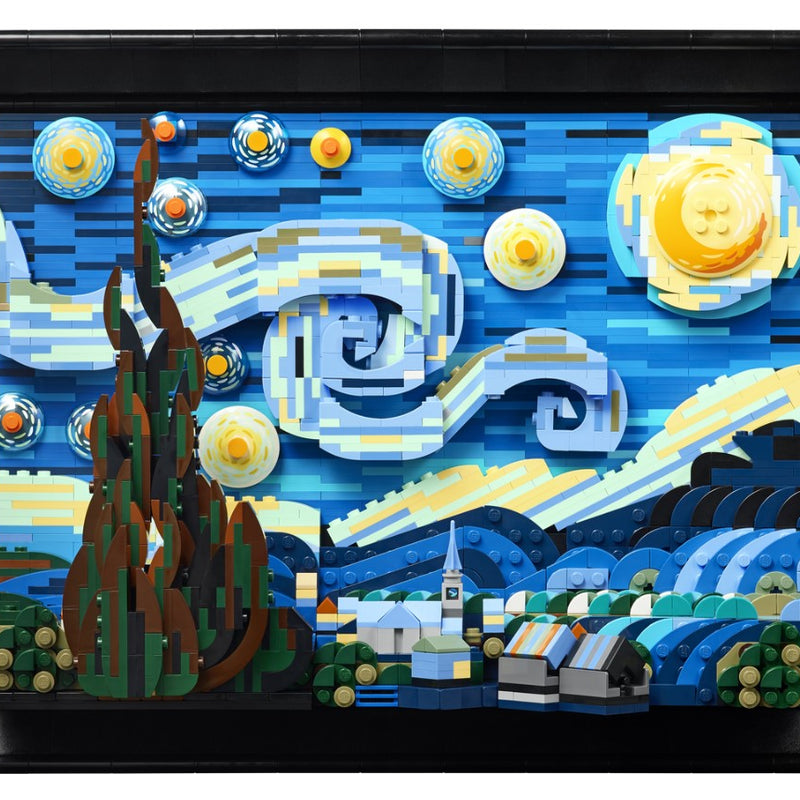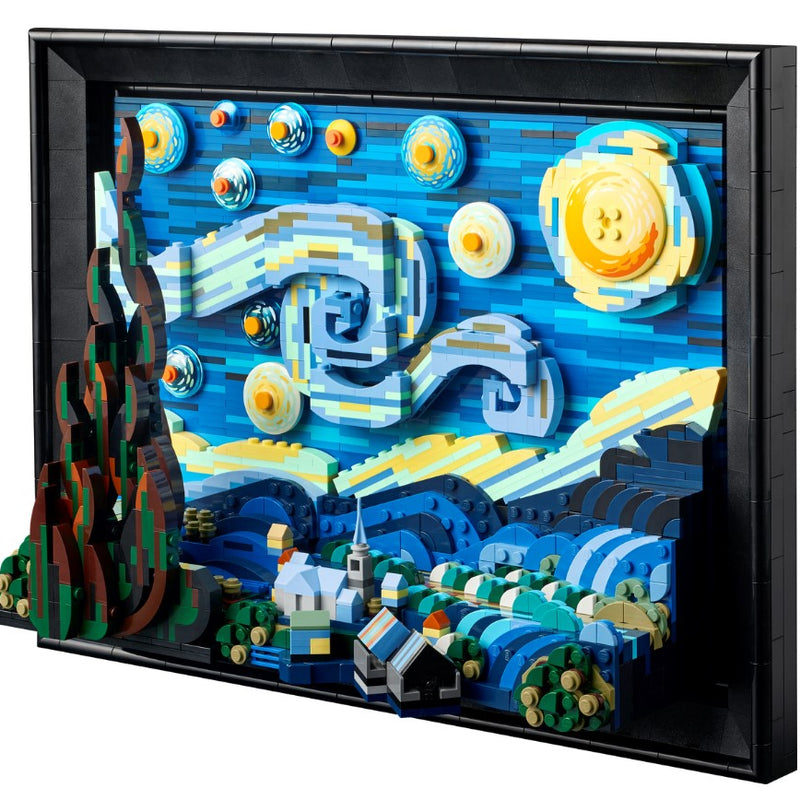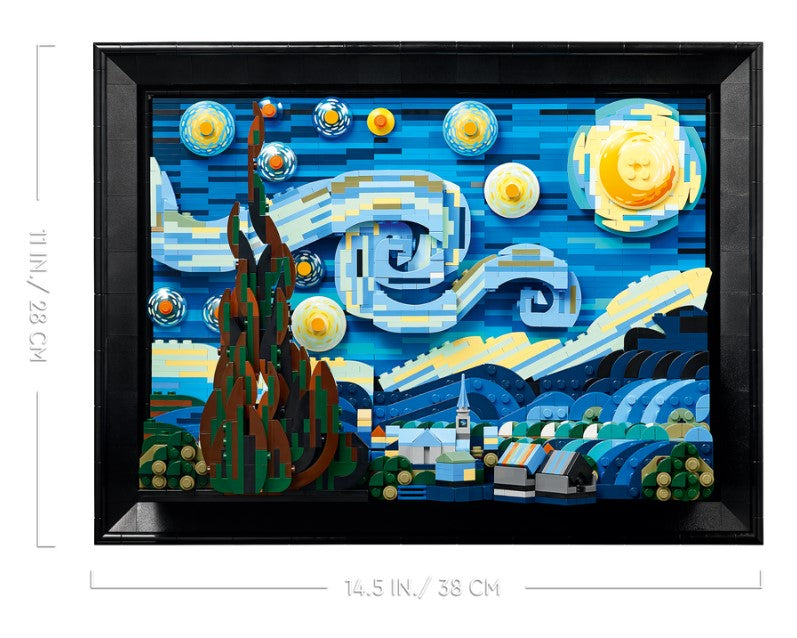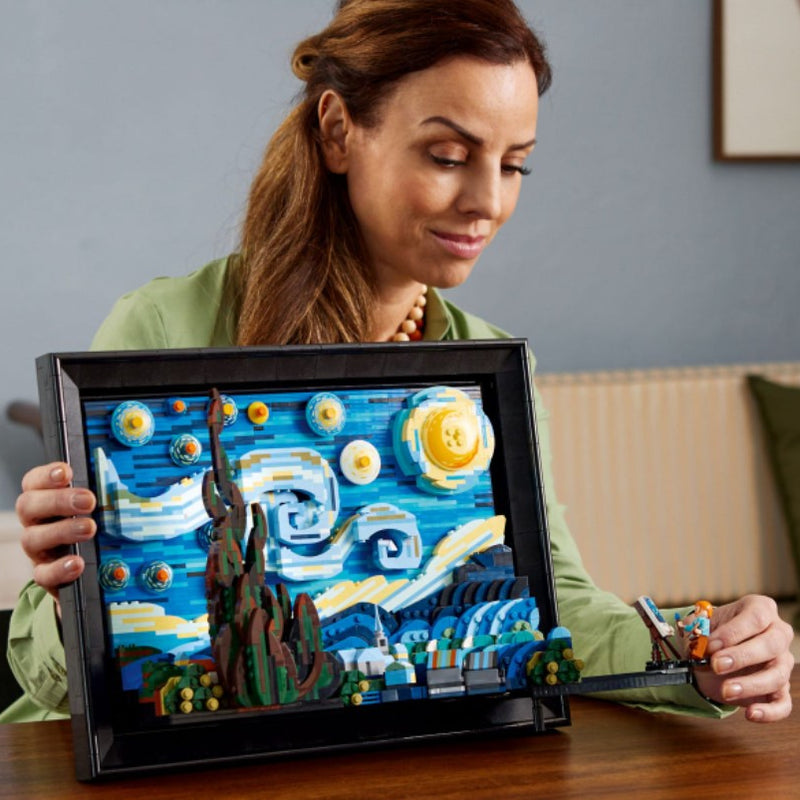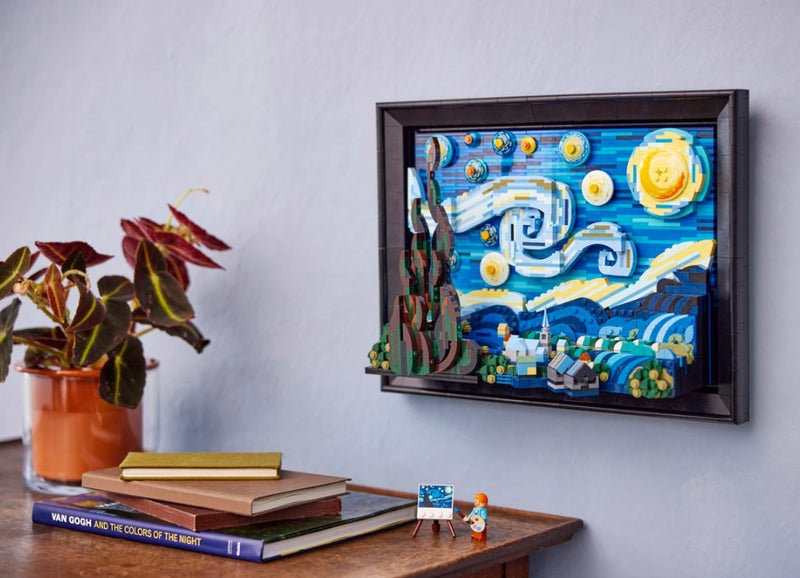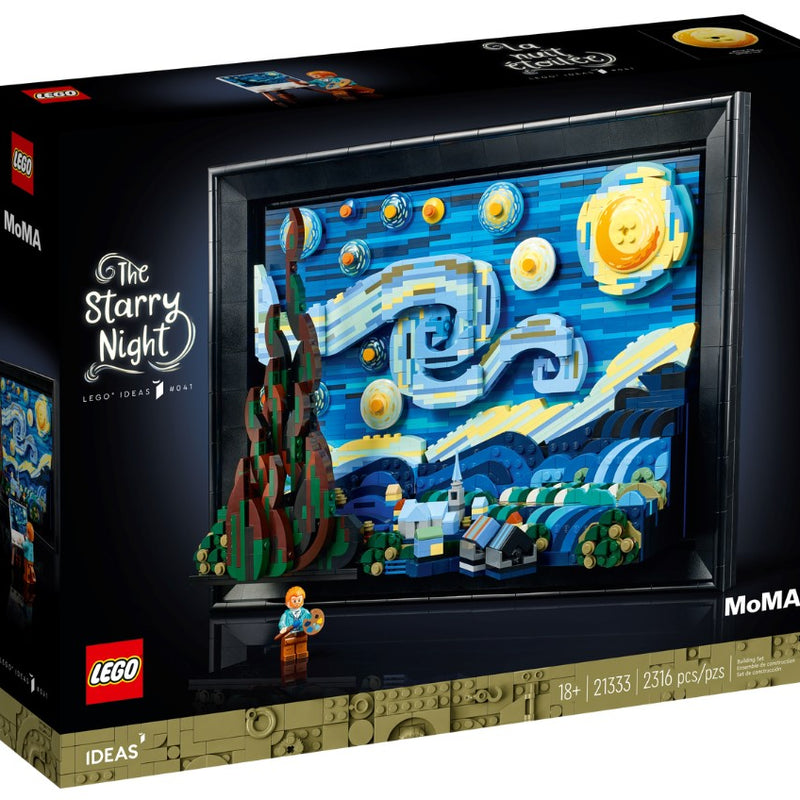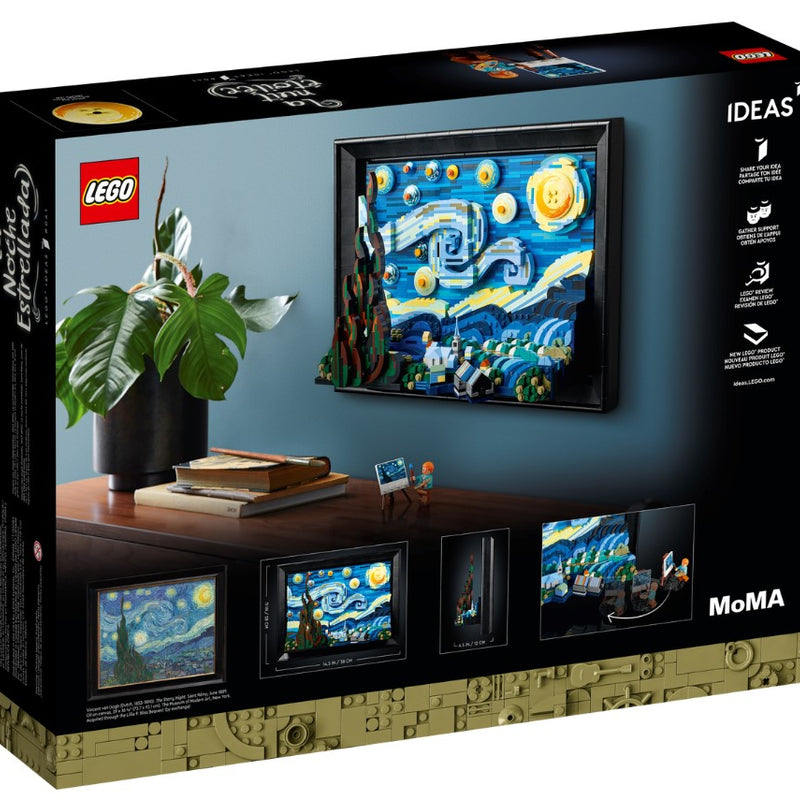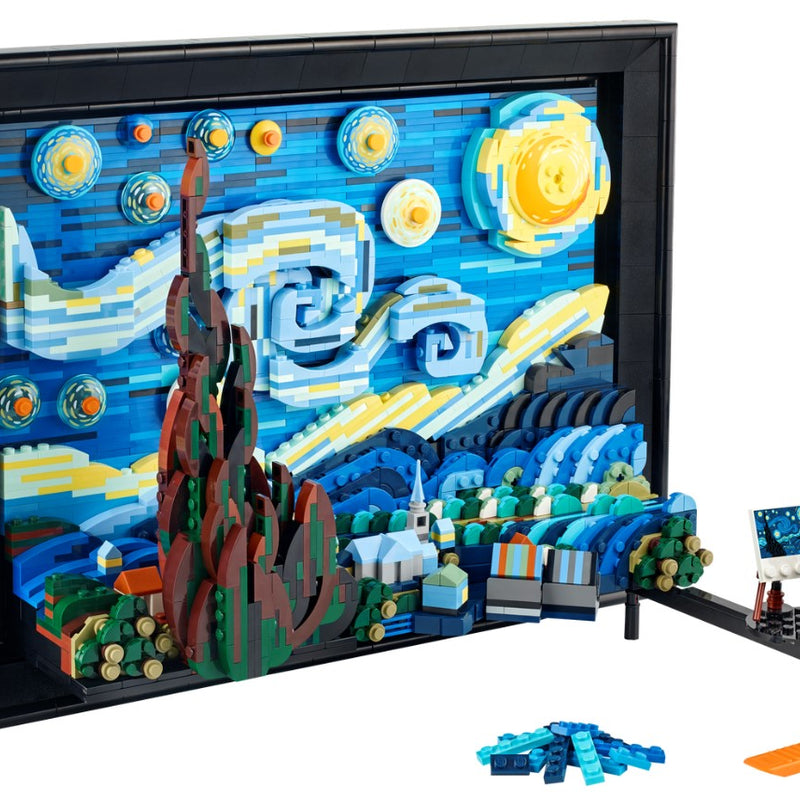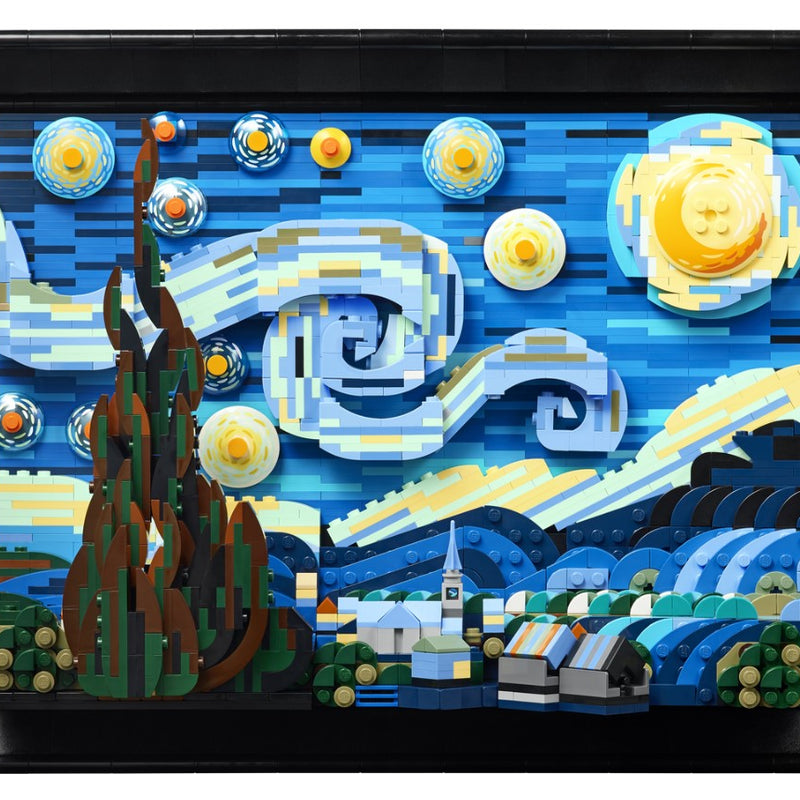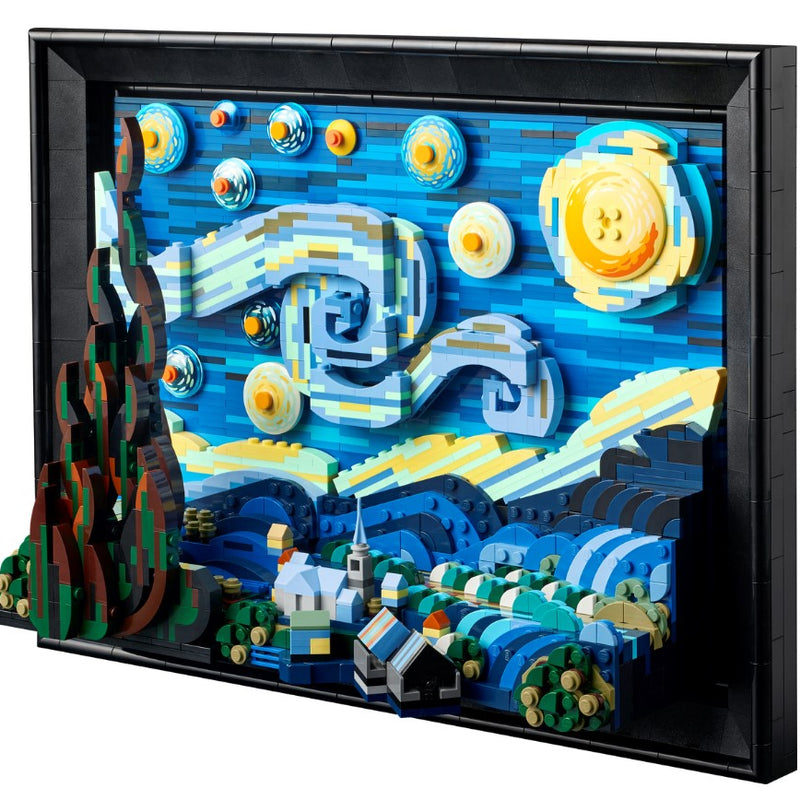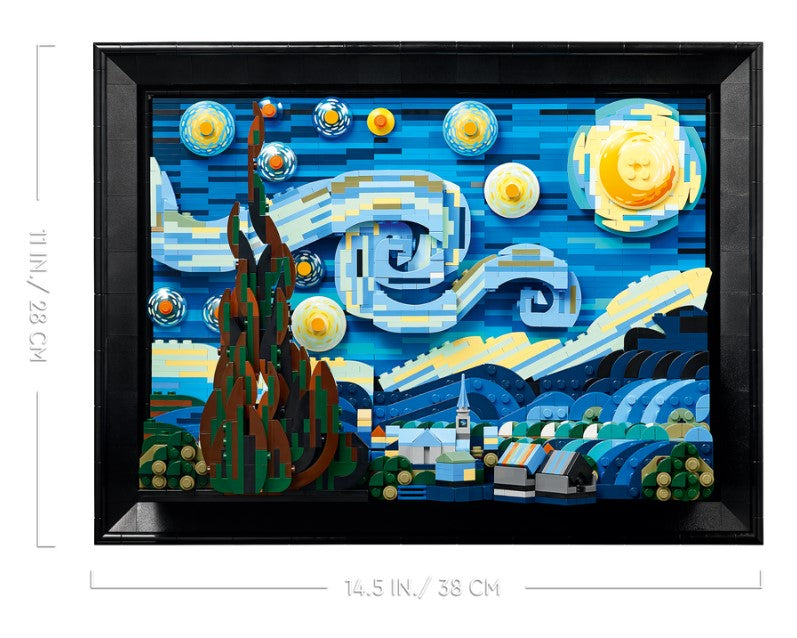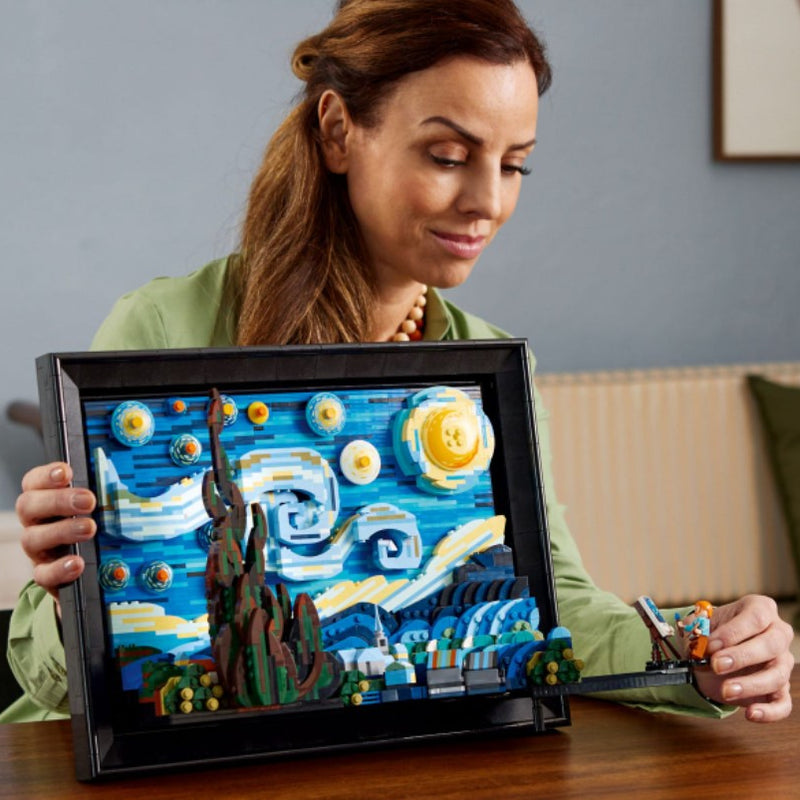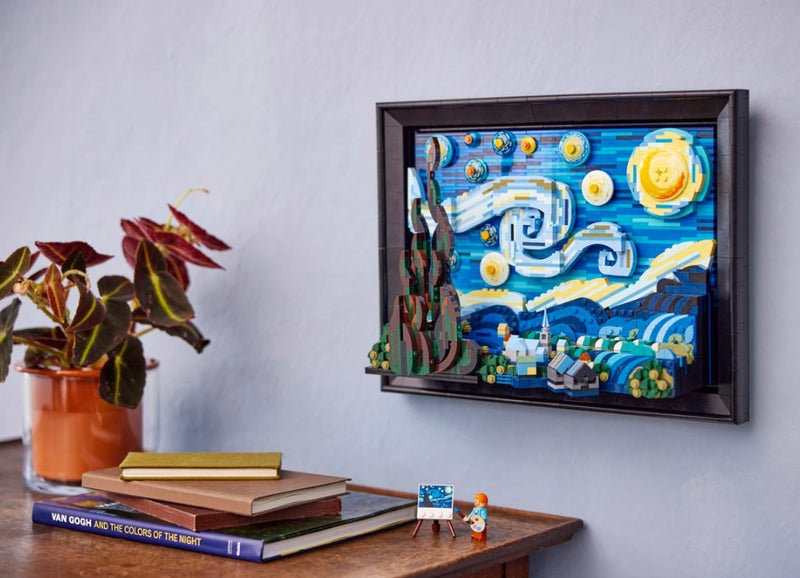 Sold out
LEGO® Ideas The Starry Night 21333
PRODUCT # 21333
AGE 18+
2316 PIECES

Build creativity. Build concentration. Build your own 3D LEGO® brick version of one of Vincent van Gogh's most celebrated artworks, The Starry Night, which can be seen at The Museum of Modern Art (MoMA) in New York City. Discover innovative building techniques to capture Van Gogh's swirling brushstrokes, and hang your completed masterpiece by the hook on a wall or display it freestanding. This wonderfully detailed LEGO Ideas model (21333) comes with an adjustable display arm on which the Vincent van Gogh minifigure can stand with his paintbrush, palette and easel.


3D LEGO® brick art model (21333) of a Vincent van Gogh masterpiece – Recreate the timeless beauty of Van Gogh's 1889 painting, The Starry Night, with this LEGO Ideas build-and-display set for adults.


Capture Van Gogh's colors and brushstrokes – Discover clever building techniques to mirror the swirling clouds and rolling hills of the original artwork.


Adjustable display arm for the Vincent van Gogh minifigure – Display the minifigure holding his paintbrush and palette in front of an easelwith a printed mini version of The Starry Night painting.


Home decor – This LEGO® brick Van Gogh art recreation measures over 11 in. (28 cm) high, 14.5 in. (38 cm) wide and 4.5 in. (12 cm) deep and can be displayed freestanding or hung by its wall hook.