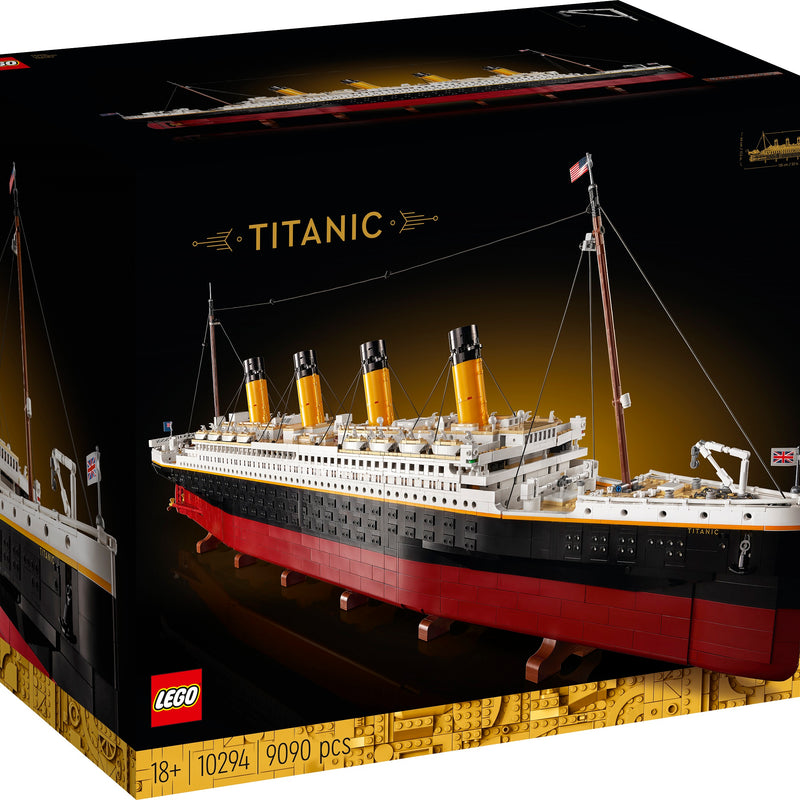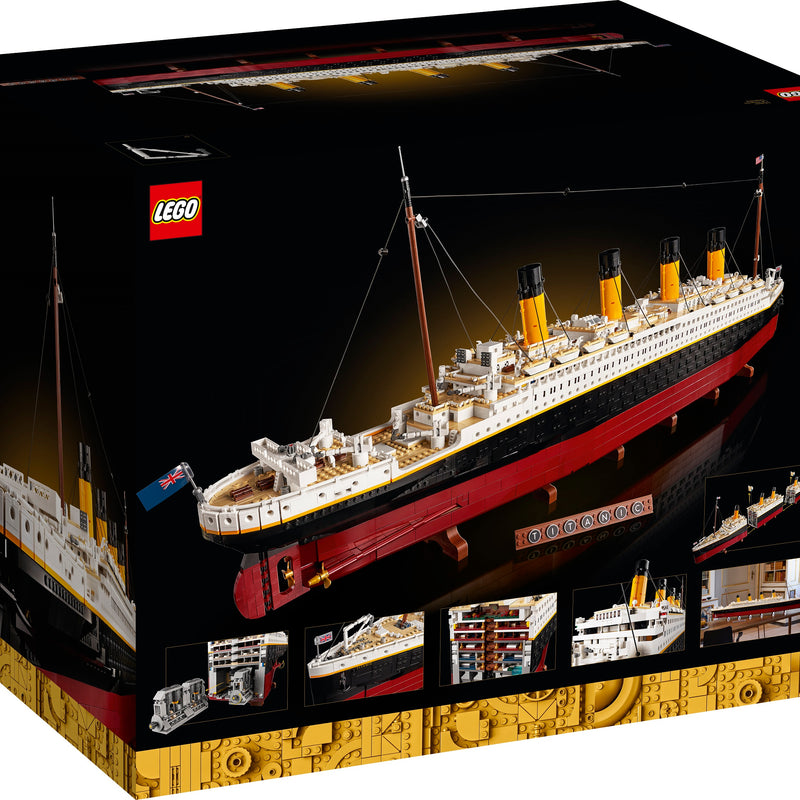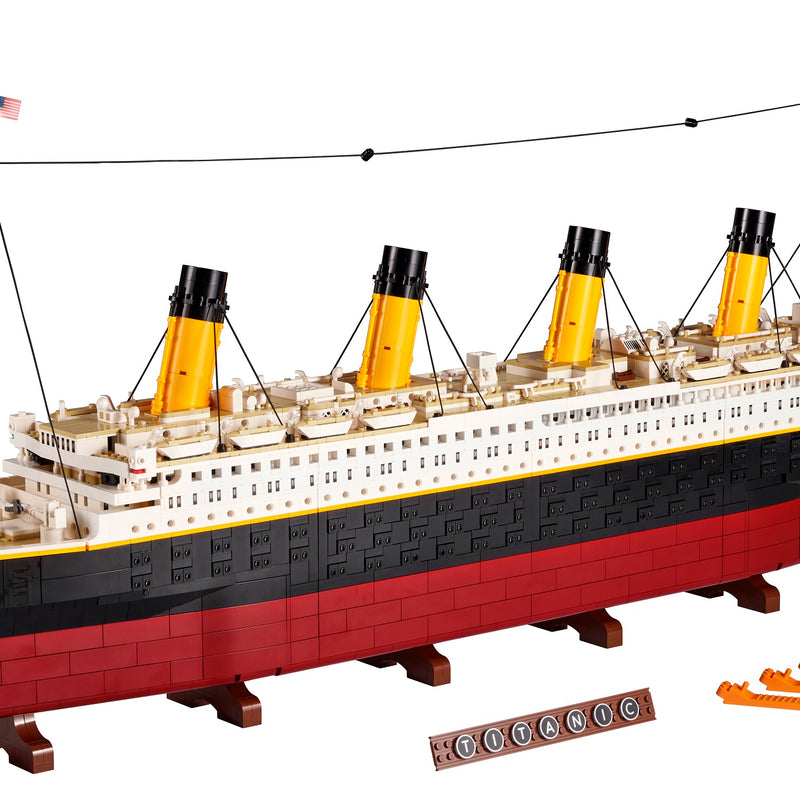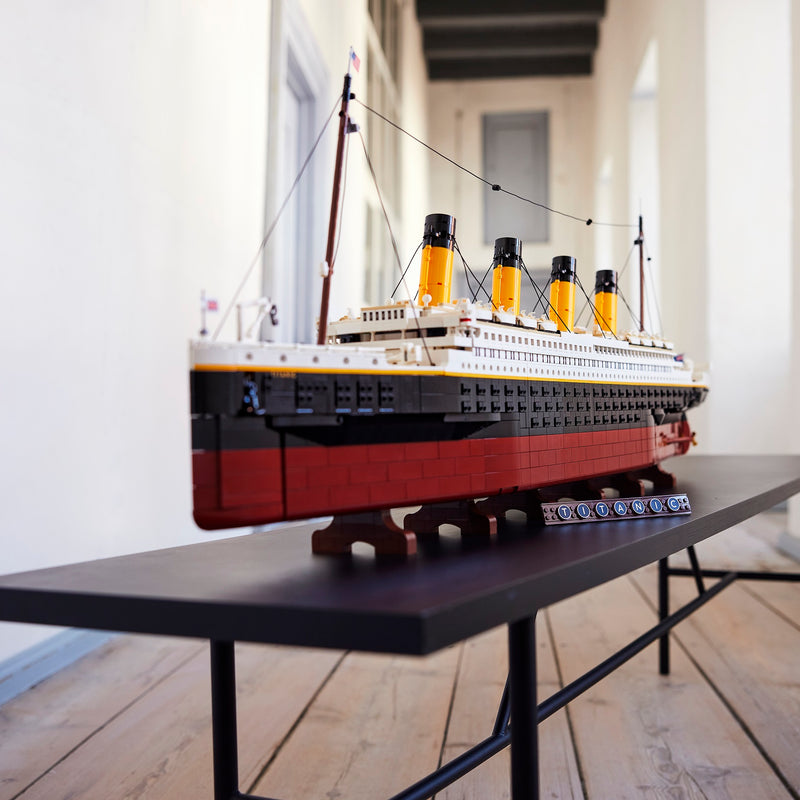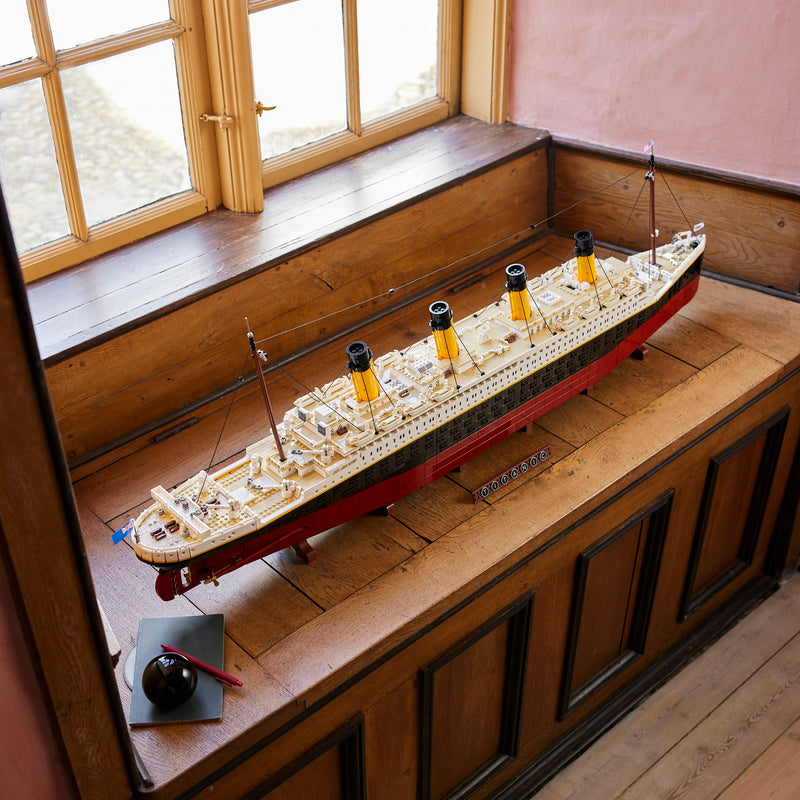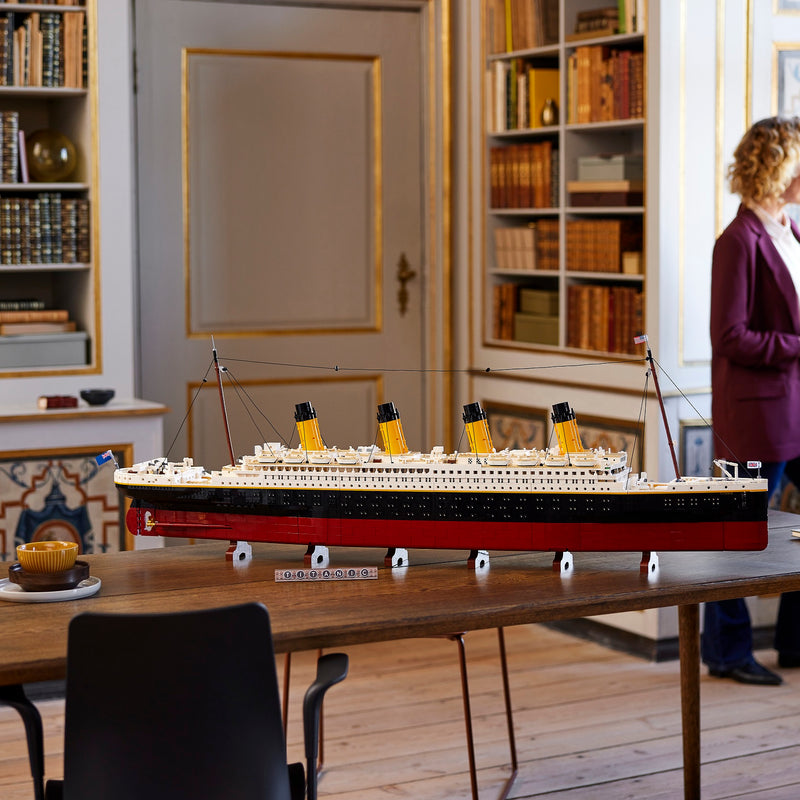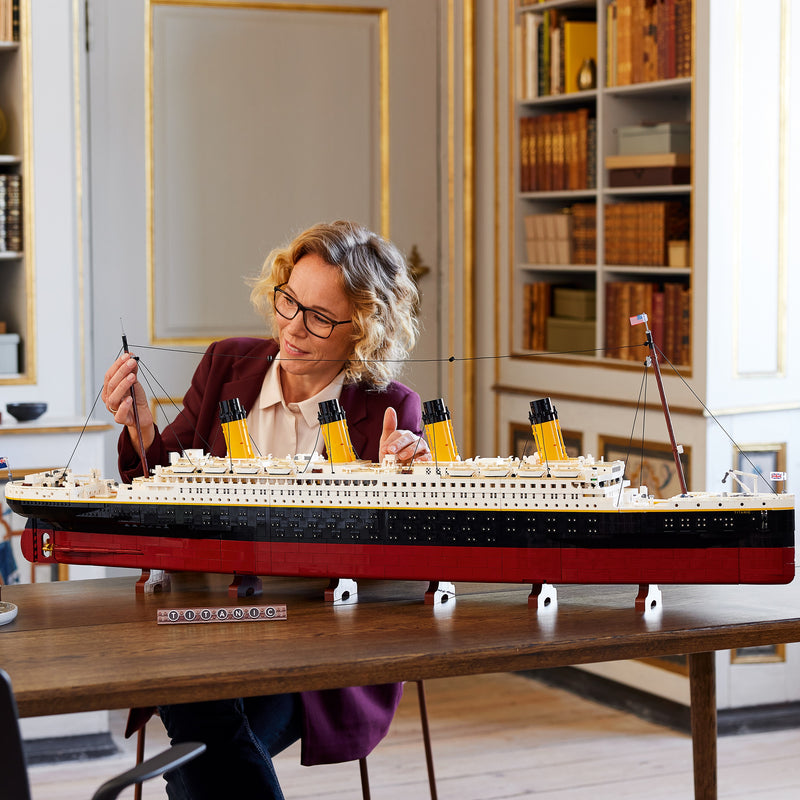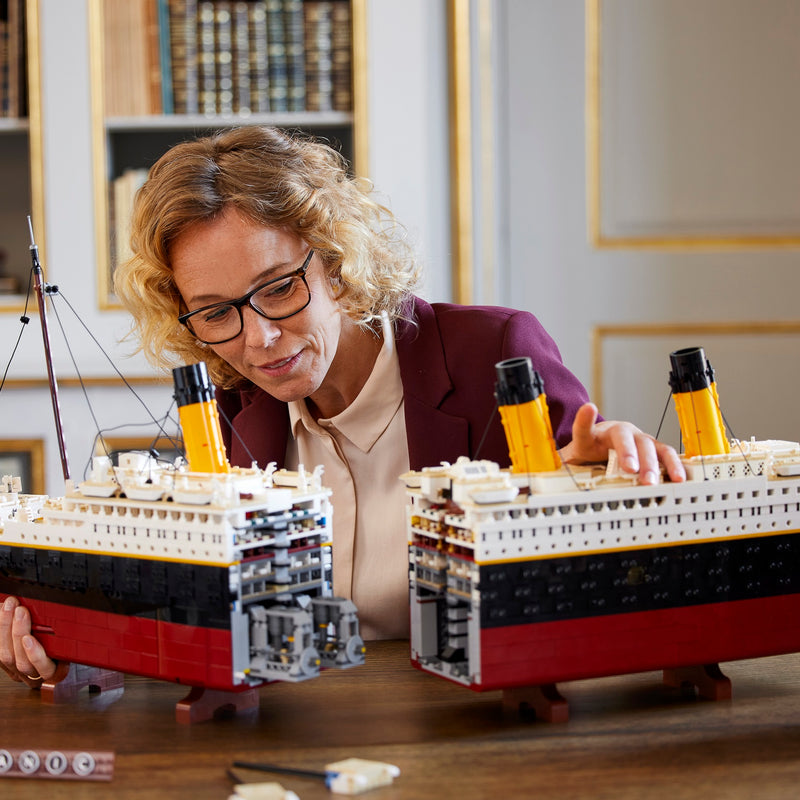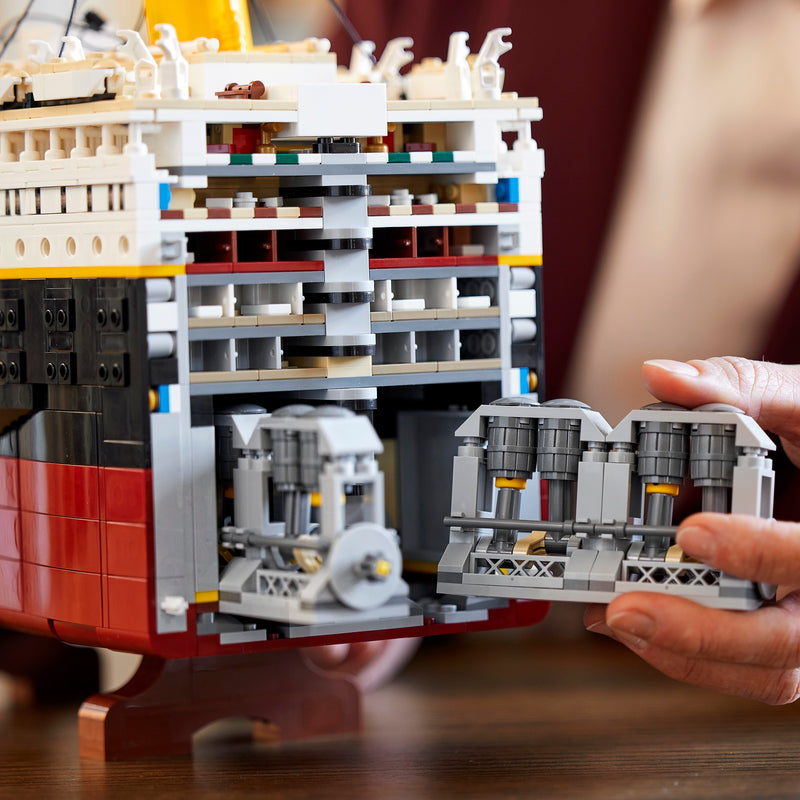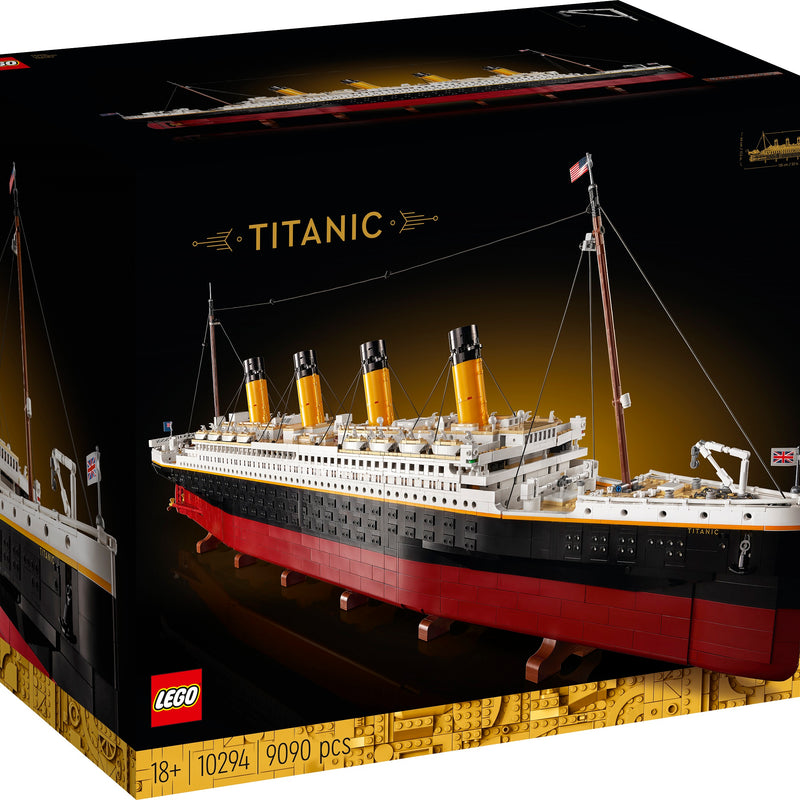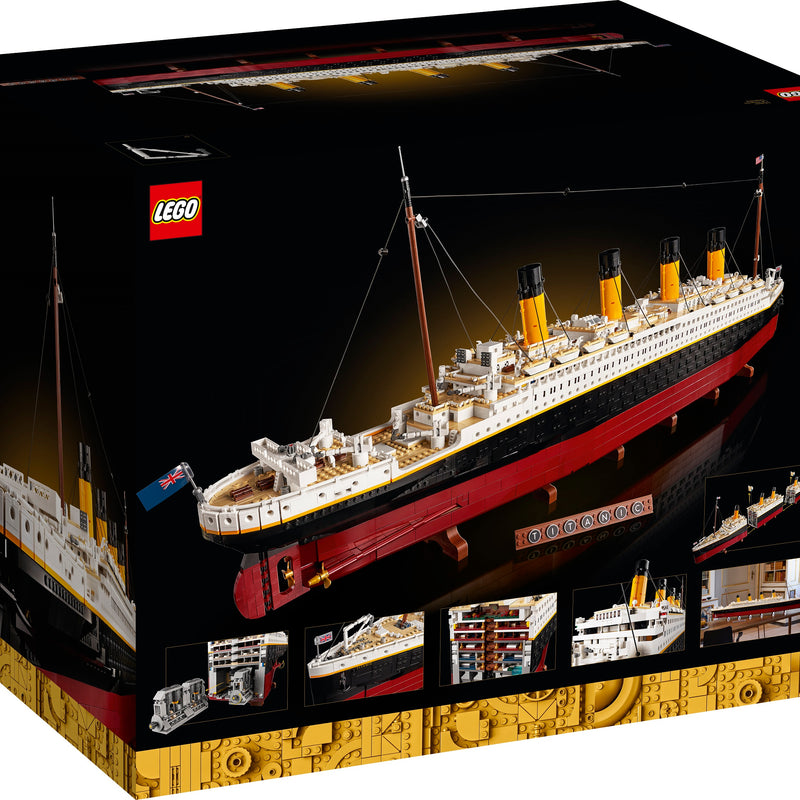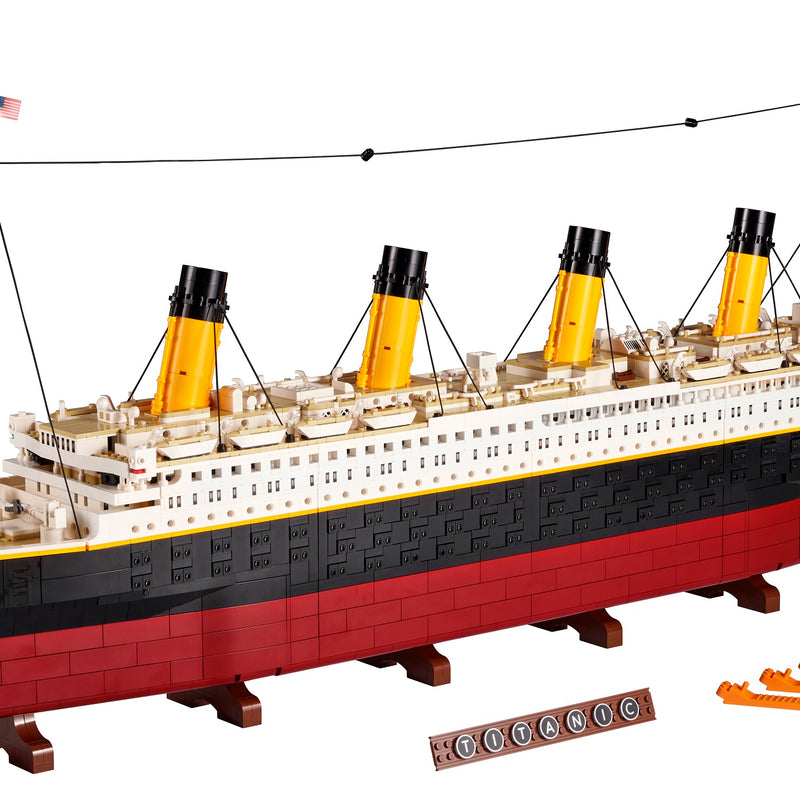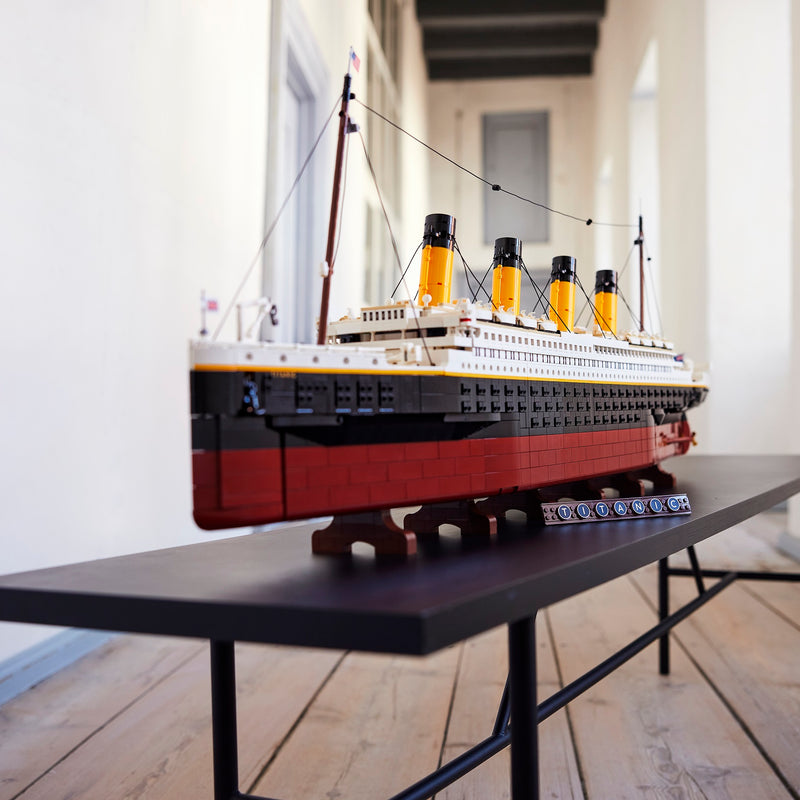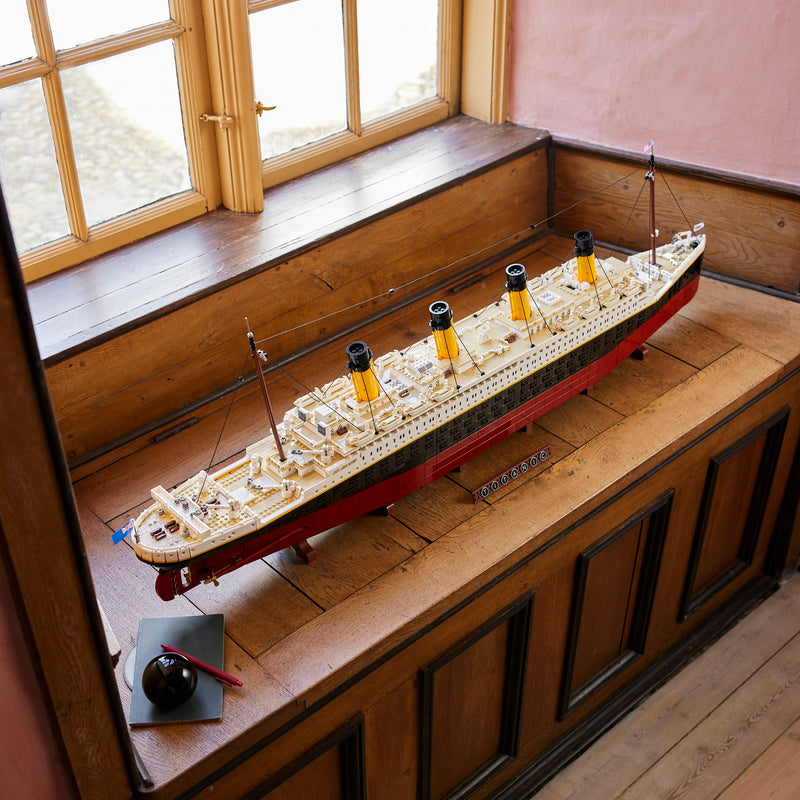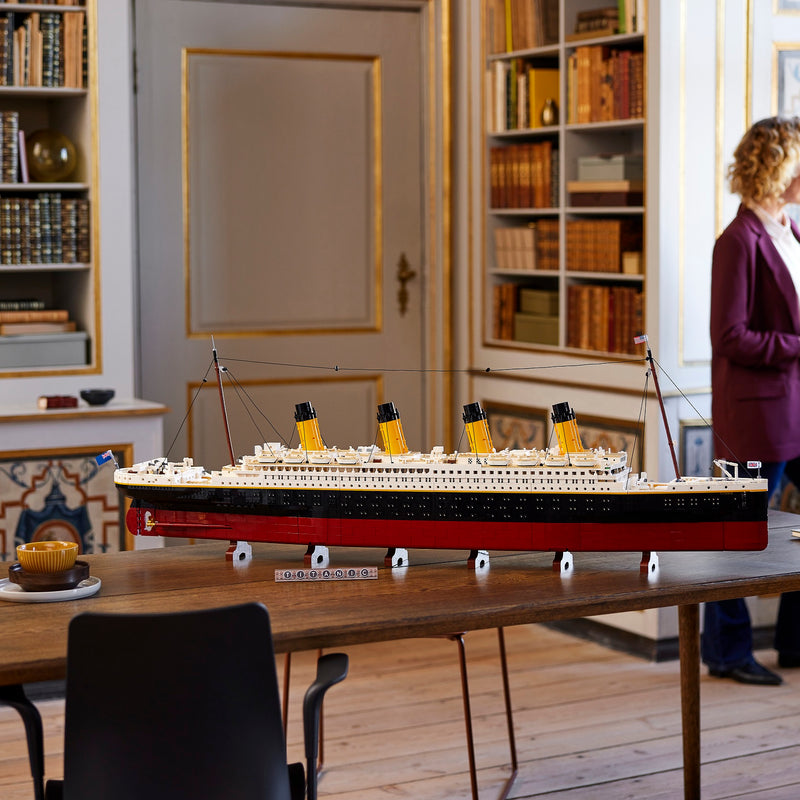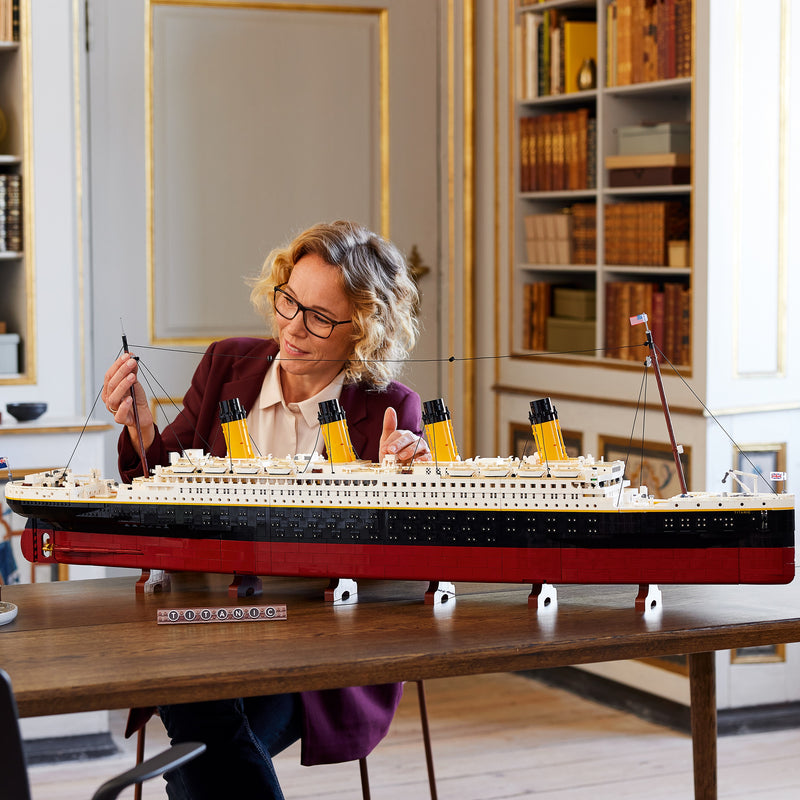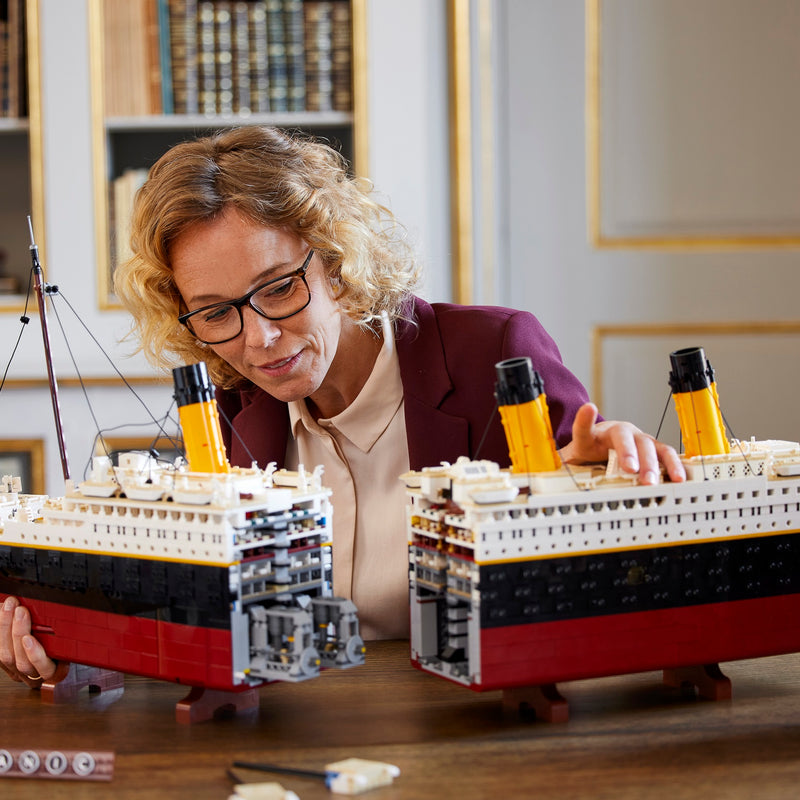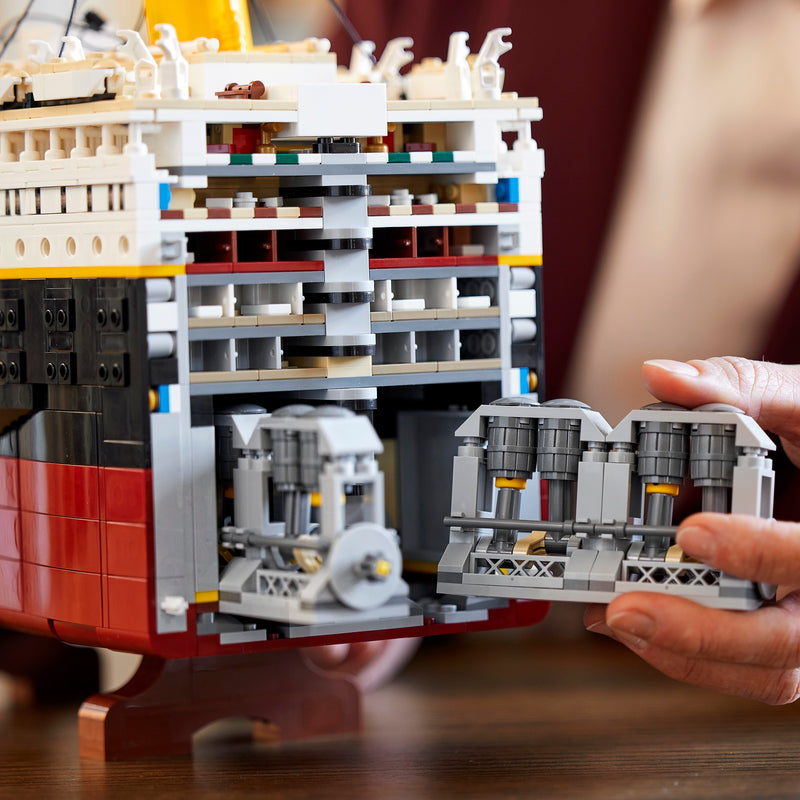 PRODUCT # 10294
AGE 18+ 
9090 PIECES

Since the Titanic set sail on its fateful maiden journey in 1912, the famous ship has captured imaginations across the world. Now you can pay tribute to it with this colossal LEGO® Titanic (10294) collectible model building project.


Build a stunning LEGO® model version of the world's most famous ocean liner with this LEGO Titanic 10294 model set. With over 9,000 pieces, this set offers a building challenge to savor.


Faithfully recreate the historical details of the Titanic in this 1:200 scale ship model. Authentic details include over 300 portholes, the iconic bridge, lifeboats, benches, cargo crane and more.


The ship splits into 3 sections, giving a view of the detailed interior. Assemble and admire the grand staircase, cabins, dining room, smoking lounge, reading lounge and swimming pool.


Build and explore the realistic features of a working ship. Turn the propellers to see the piston engines turn inside.


One of the largest and longest LEGO® models ever, measuring over 53 in. (135 cm) long, 17.5 in. (44 cm) high, and 6 in. (16 cm) wide.