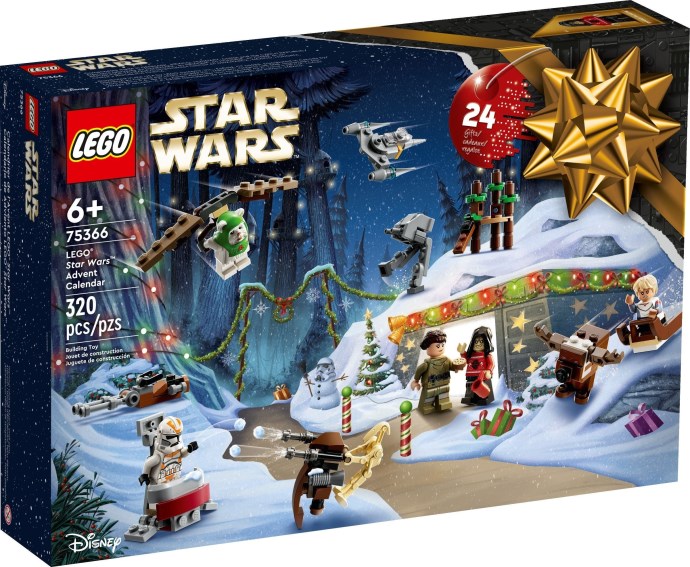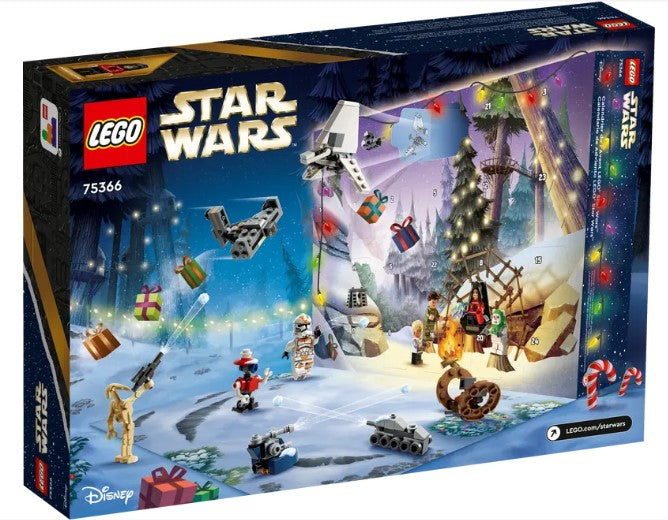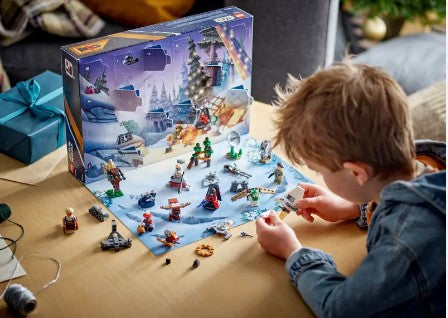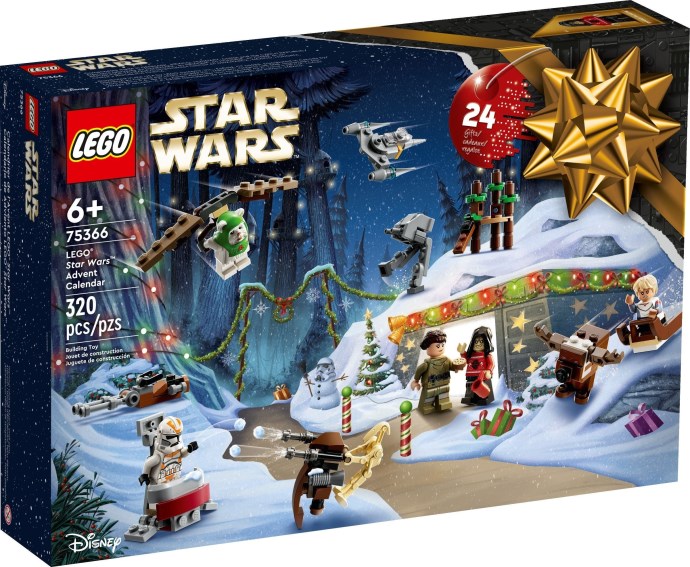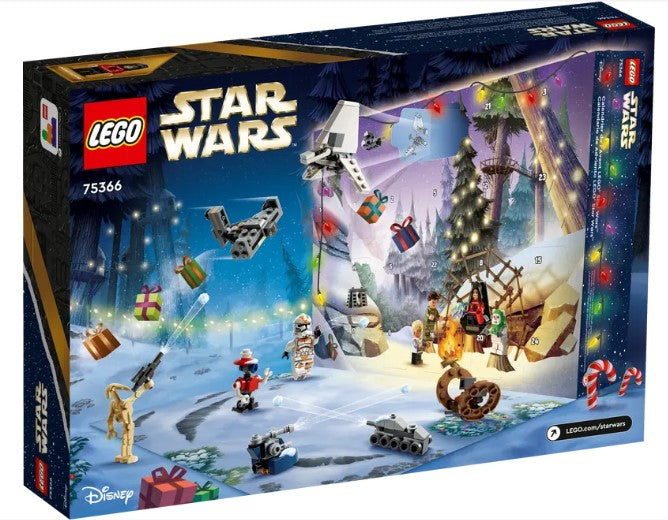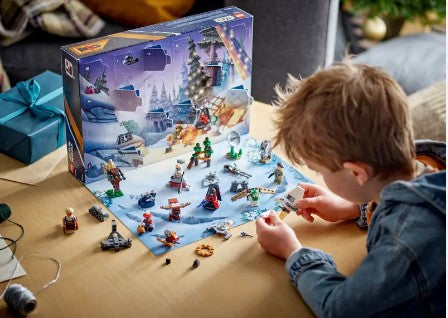 LEGO® Star Wars™ Advent Calendar 75366
PRODUCT # 75366
AGE 6+
320 PIECES

Bring festive joy to kids every day in the run-up to Christmas with the 2023 LEGO® Star Wars™ Advent Calendar (75366). It's packed with collectible characters, mini build toys and accessories to play out Star Wars: Return of the Jedi, Star Wars: The Clone Wars and Star Wars: The Bad Batch stories and to combine with other LEGO Star Wars sets.


2023 LEGO®

 

Star Wars™ Advent Calendar (75366) – Build festive joy during the Christmas holidays with an Advent calendar featuring

 

Star Wars

 

characters, mini build toy vehicles and accessories.


8 characters – Includes Emperor Palpatine, an Ewok and a Pit Droid in holiday outfits, a Gonk Droid dressed as a reindeer, Omega with a sled, a 212th Clone Trooper, B-1 Battle Droid and Princess Leia.


10 mini build vehicles – The Justifier, The Mandalorian's N-1 Starfighter, a turbo tank, STAP speeder, AAT, Imperial Shuttle, AT-ST, speeder bike, Imperial Star Destroyer and Ewok glider.


5 other mini builds – Clone Command Center, Ewok village, Endor bunker, Endor shield protector and Emperor's throne.