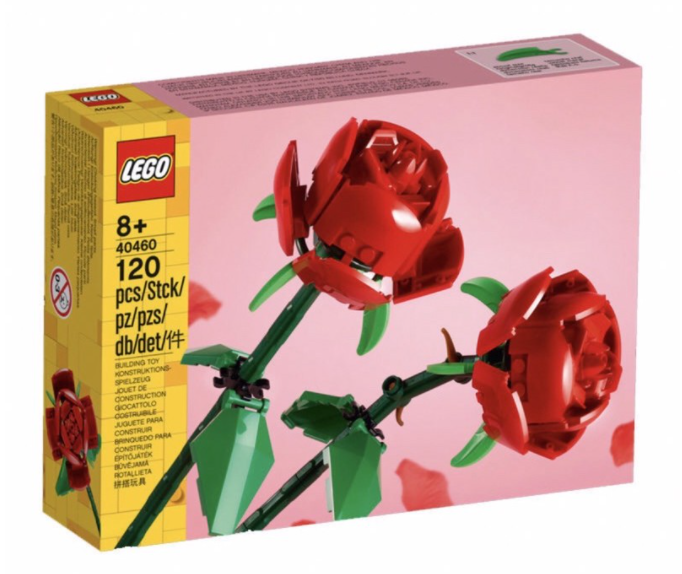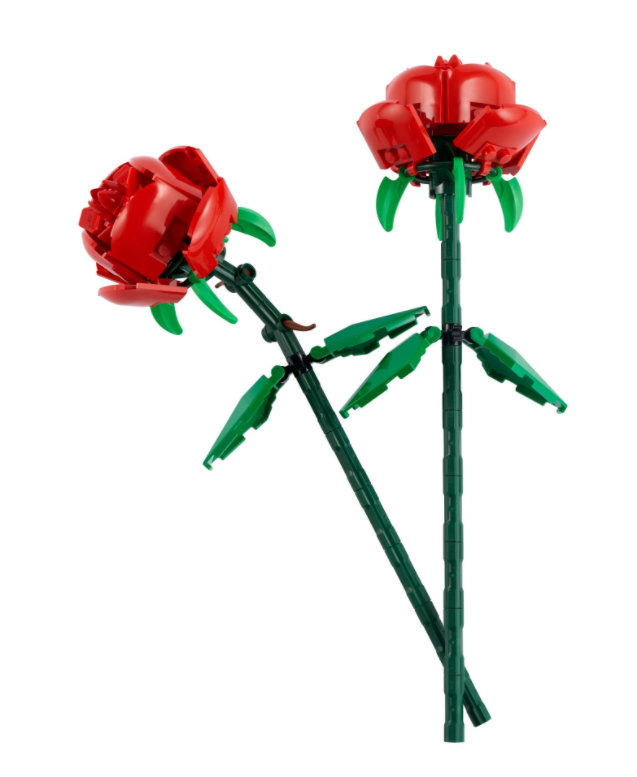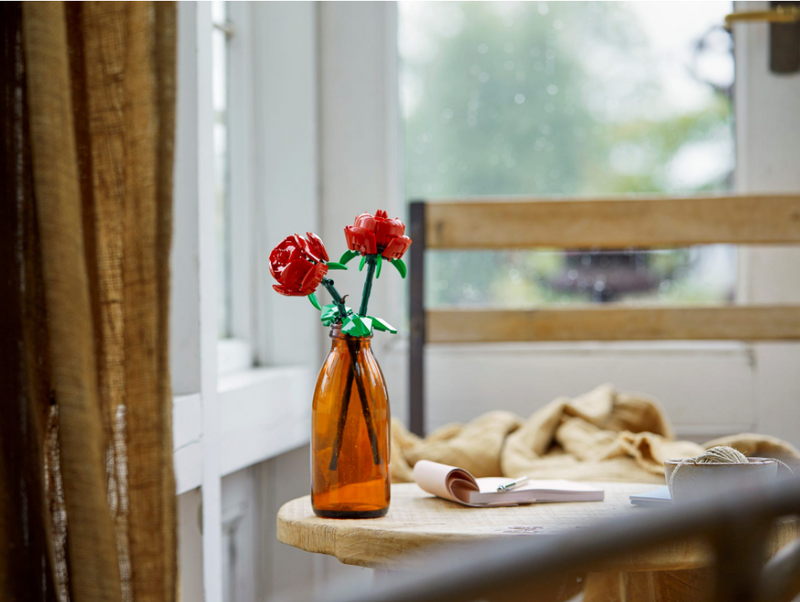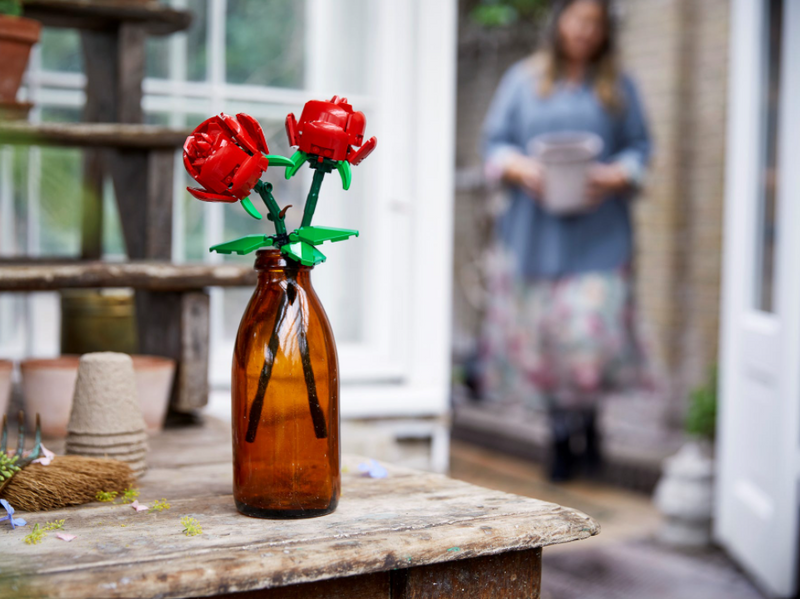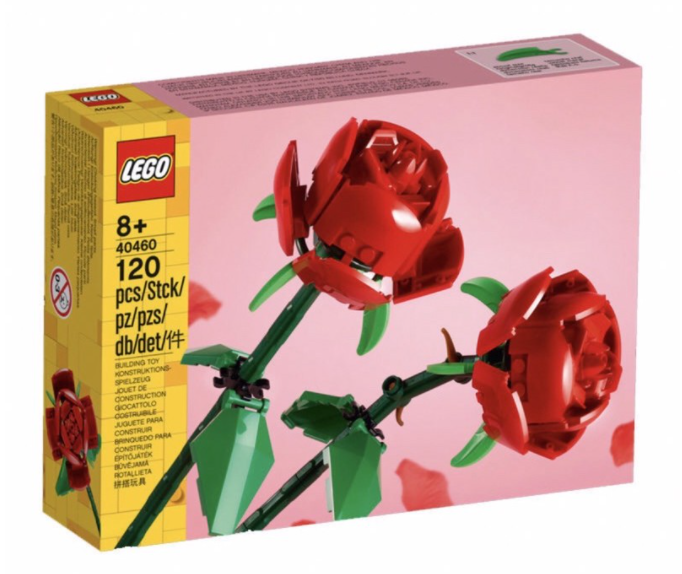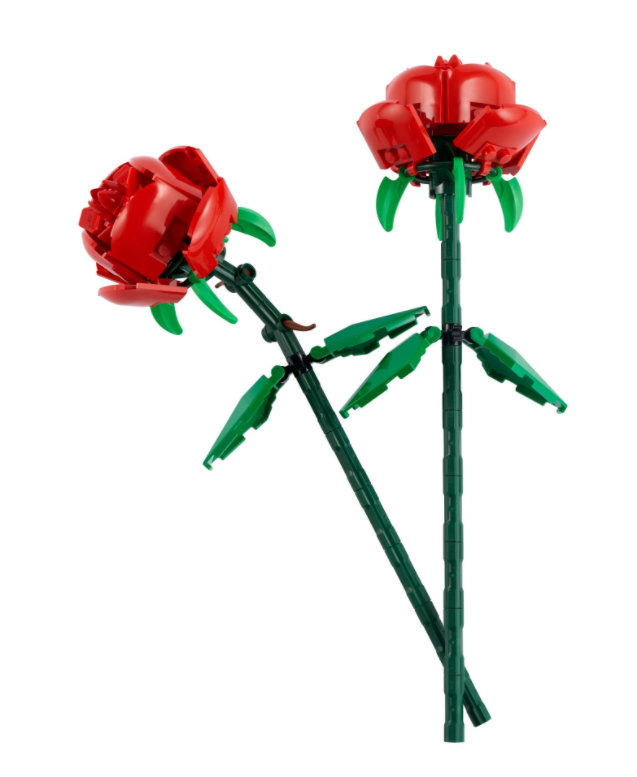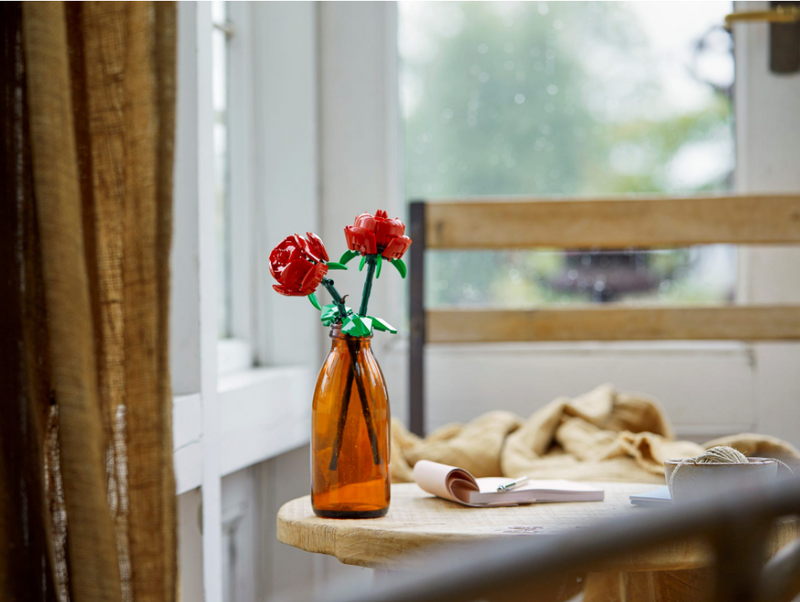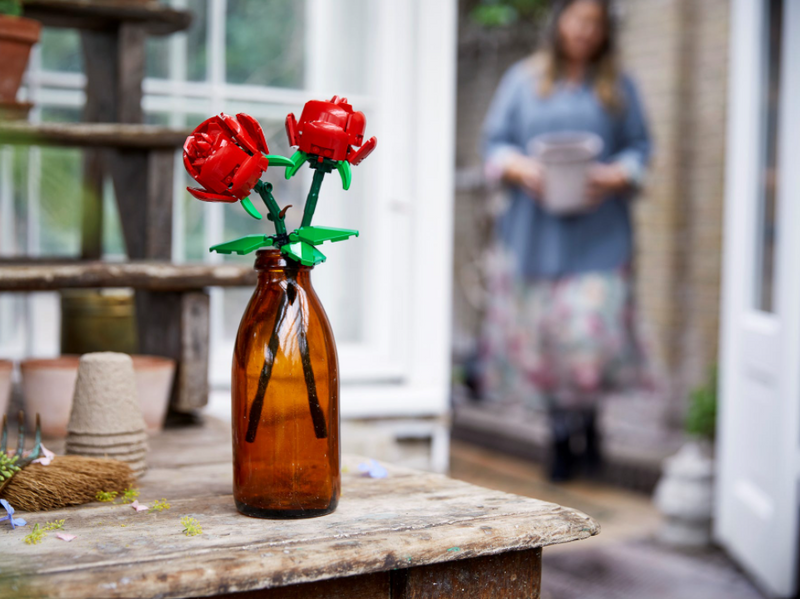 PRODUCT #40460
AGE 8+ 
120 PIECES
Mark a special occasion with these LEGO® Roses (40460). They're the perfect gift for Valentine's Day, Mother's Day or just to let someone know how much they're cherished – and they'll bring a beautiful burst of color when displayed in a vase.
This easy-to-assemble set comes with 2 red blooms, green leaves and length-adjustable stems.
Combine with LEGO Tulips (40461) to add extra color to this brick-built bouquet. The set is also compatible with the LEGO Flower Bouquet (10280).
Each rose stem measures over 10 in. (26 cm) long – perfect for displaying in a vase.
Please note that these LEGO Exclusive sets are not applicable for the GWP campaigns.