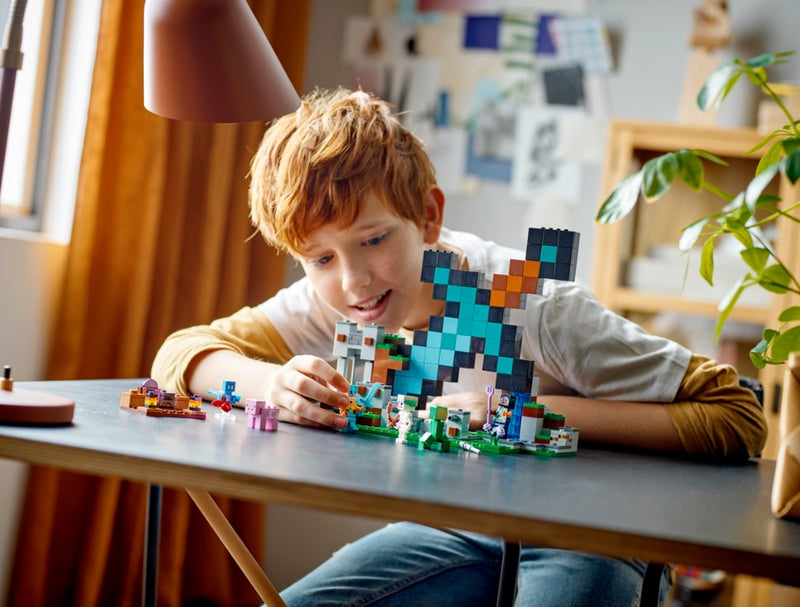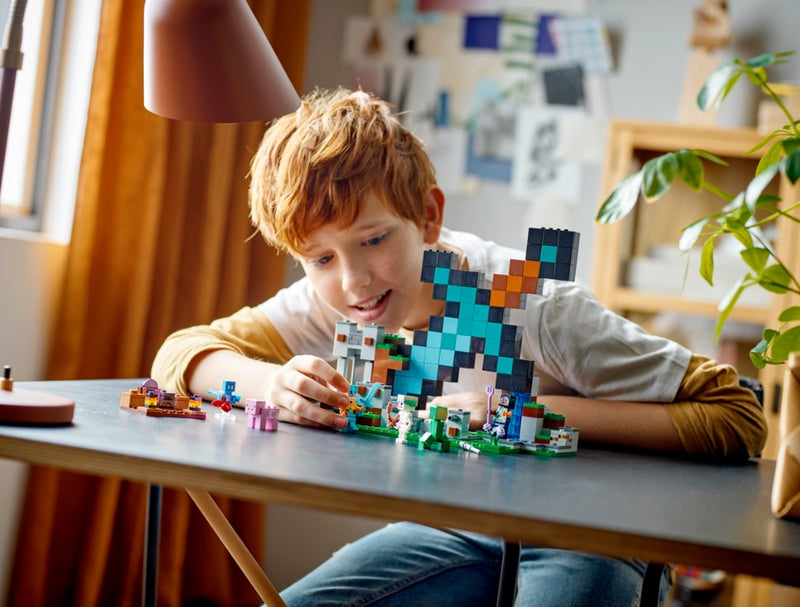 LEGO® Minecraft®The Sword Outpost 21244
PRODUCT # 21244
AGE  8
 +
427 PIECES

Give a Minecraft® player aged 8 and up an iconic diamond sword – on a giant scale! LEGO® Minecraft The Sword Outpost (21244) uses the precious weapon as the design for a supercool base where kids can build a chill-out zone and take part in explosive battles.


Diamond-sword playset – LEGO® Minecraft® The Sword Outpost (21244) inspires adventures around an up-scaled recreation of the game's most precious weapon.


Authentic details – Includes a Sentinel Soldier, Guardian Warrior, allay, skeleton, Creeper™ and a pig. Familiar Minecraft® features include a jukebox on which kids can 'play' a record.


Classic action – Kids build a base where they can chill out with music and a cookie, battle invading mobs and trigger an explosion that collapses part ofthe structure.

Endless play possibilities – Measuring over 8.5 in. (21 cm) high, 10 in. (25 cm) wide and 4.5 in. (11 cm) deep, the set combines with others in the range for many more Minecraft® adventures