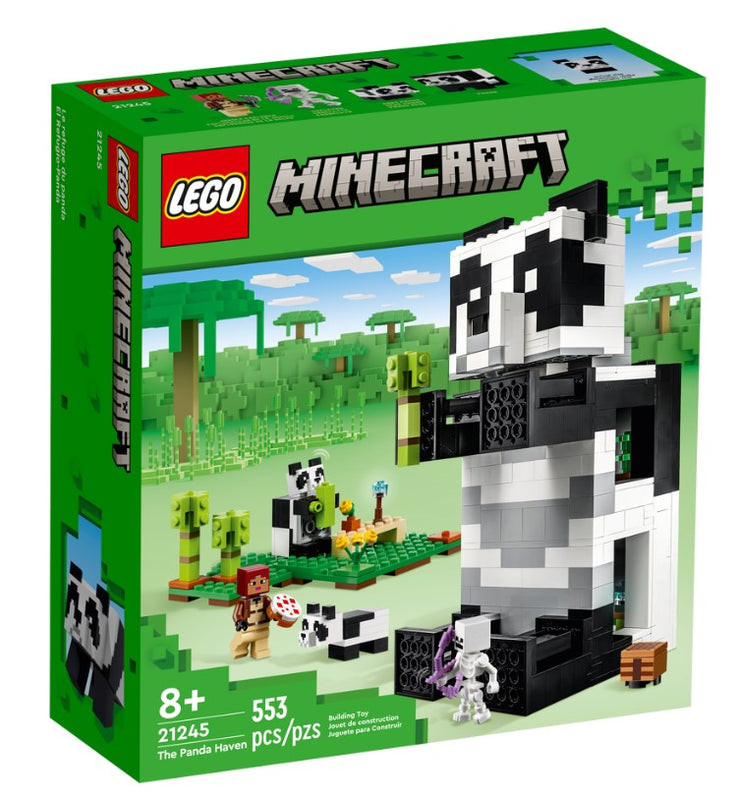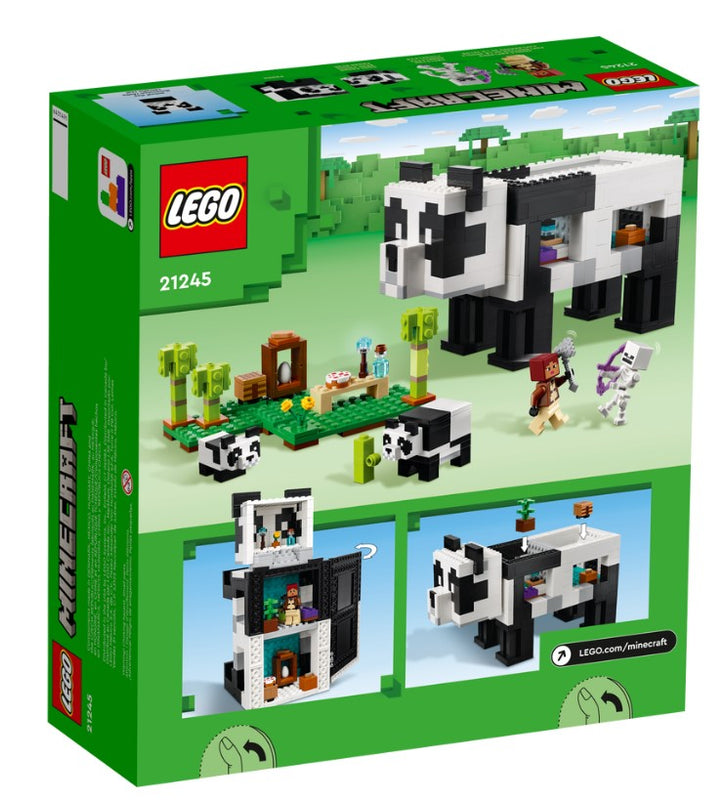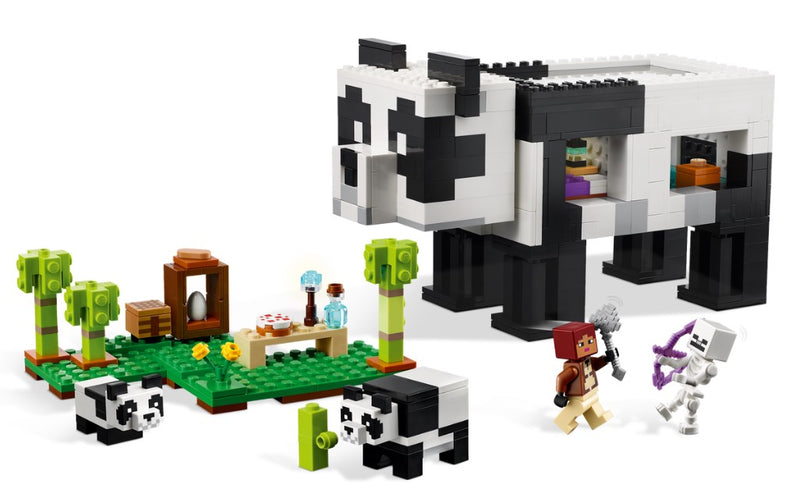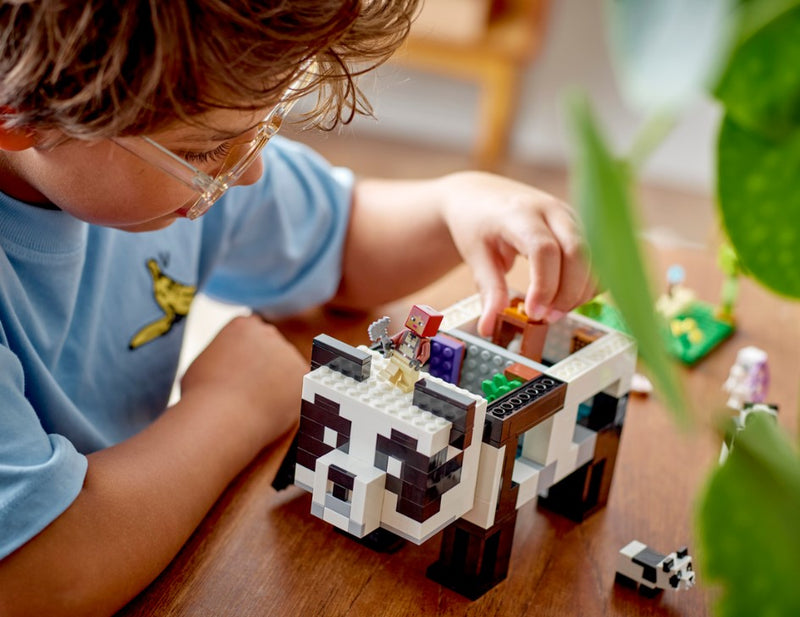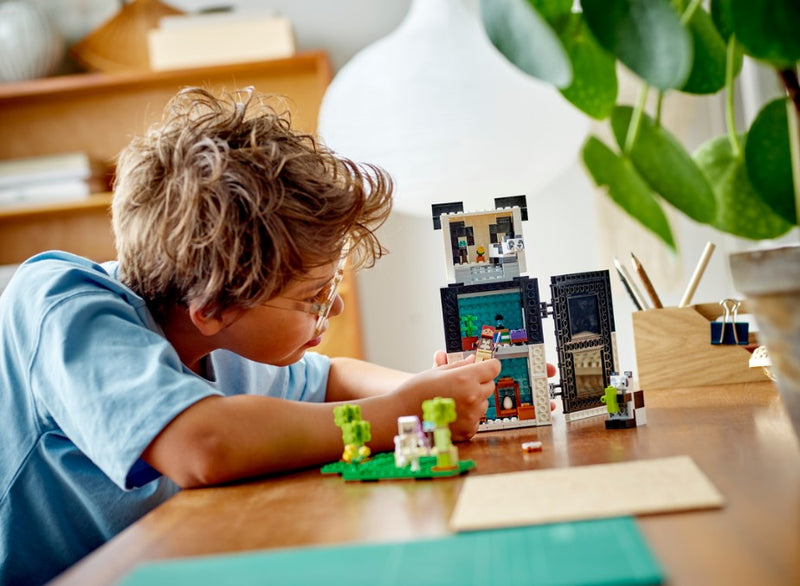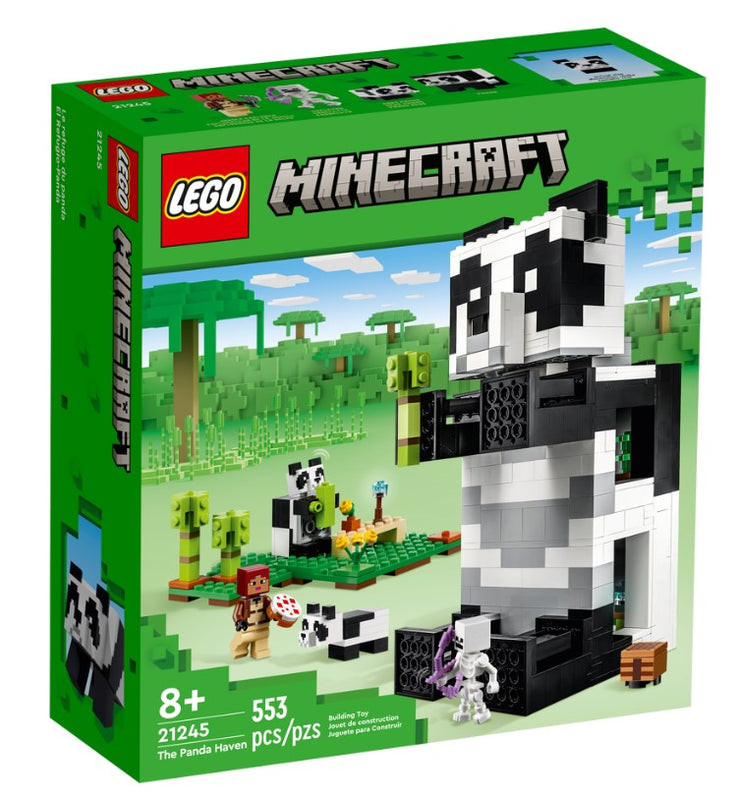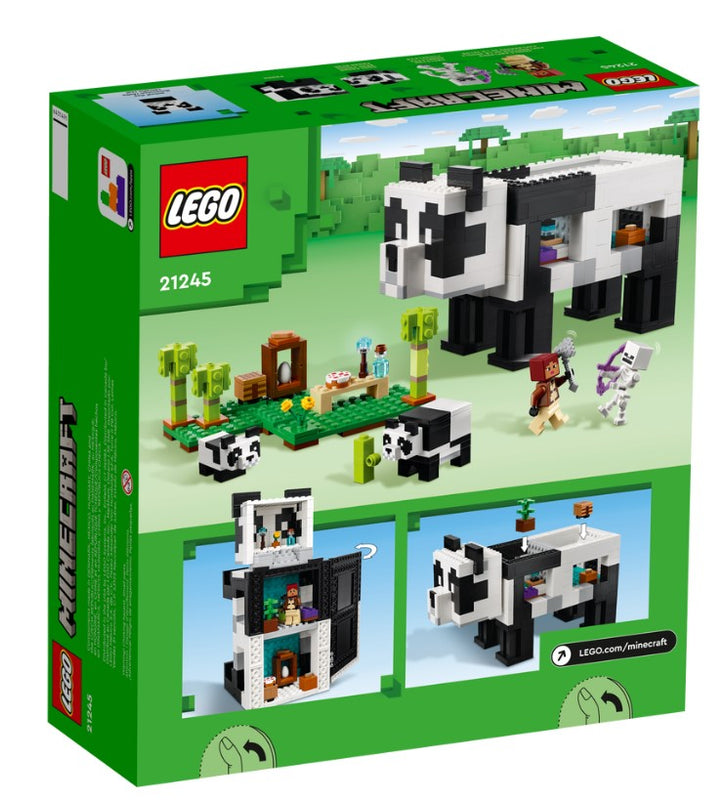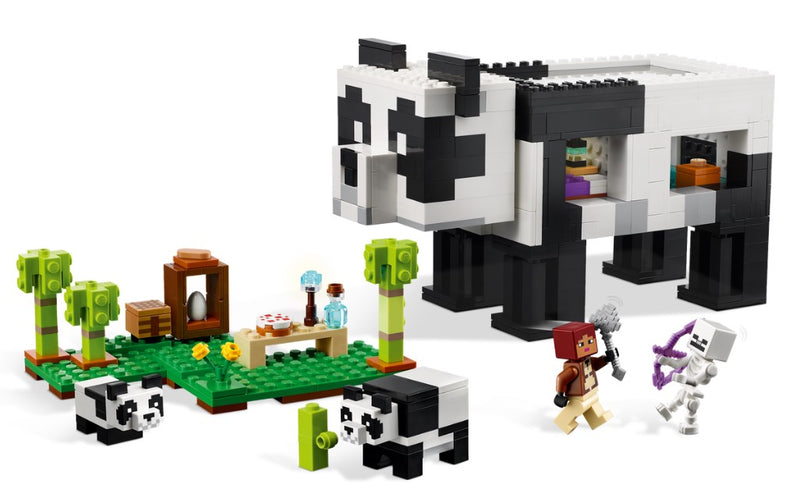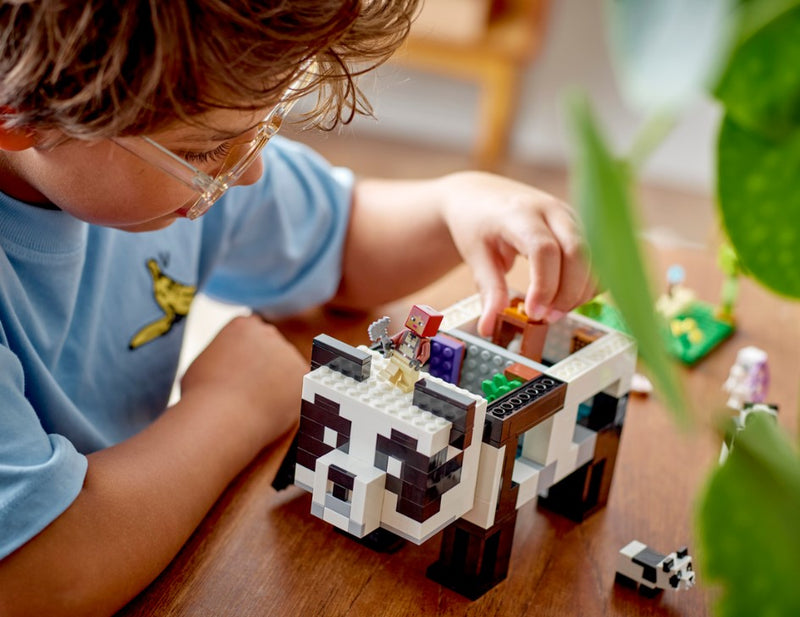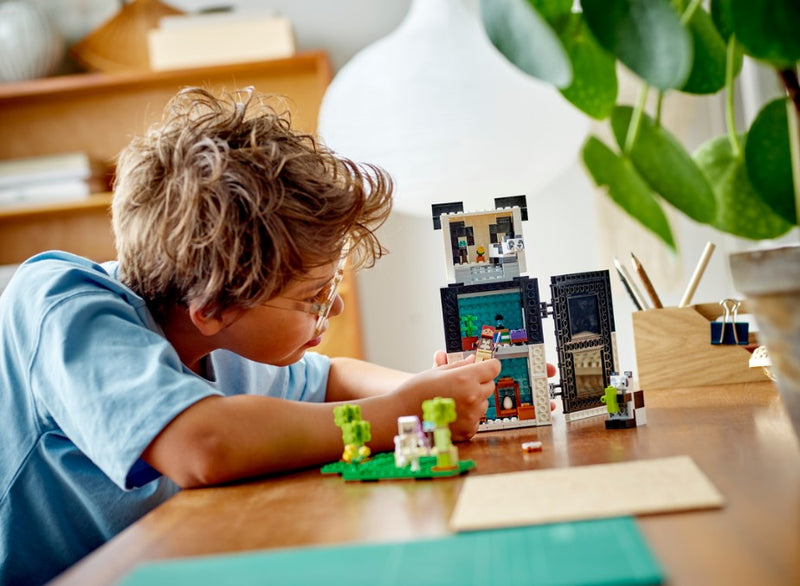 LEGO® Minecraft® The Panda Haven 21245
PRODUCT # 21245
AGE  8
+
553 PIECES

LEGO® Minecraft® The Panda Haven (21245) is the ultimate fun toy for Minecraft players with a passion for pandas. This supersized panda, which doubles as a furnished house, is sure to delight all players aged 8 and up.


Panda-house playset – LEGO® Minecraft® The Panda Haven (21245) features a buildable, 3-story, panda-shaped house with rooms and jointed limbs that allow it to move like a panda.


Familiar Minecraft® features – Authentic accessories and figures, including a jungle explorer, panda, baby panda and a skeleton, inspire endless Minecraft adventures.


Hands-on gameplay – Kids build a supersized panda house where they can take on creative Minecraft® missions, battle a hostile attacker and care for animals.


Big fun for Minecrafters – The panda-house structure measures over 8.5 in. (22 cm) high, 4.5 in. (11 cm) wide and 4 in. (10 cm) deep and combines with other sets in the LEGO® Minecraft® range.