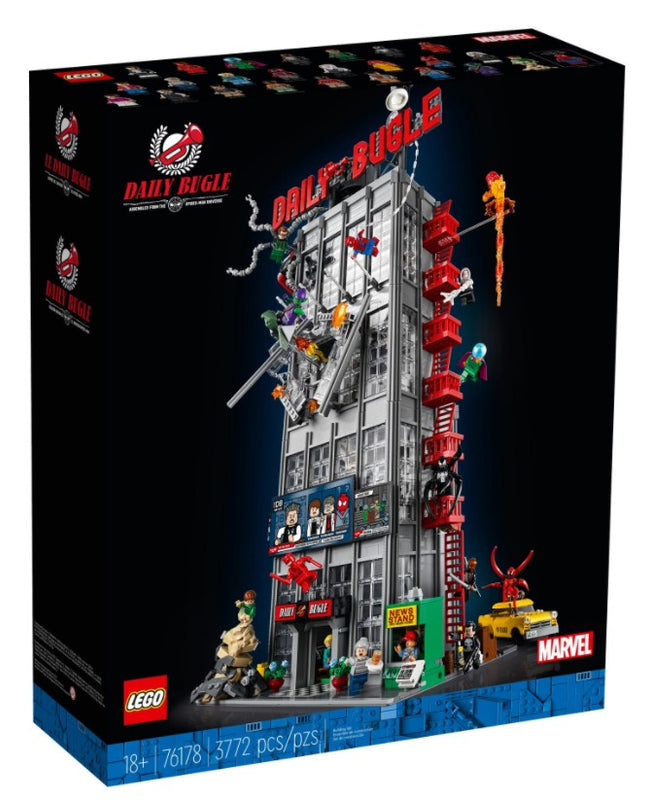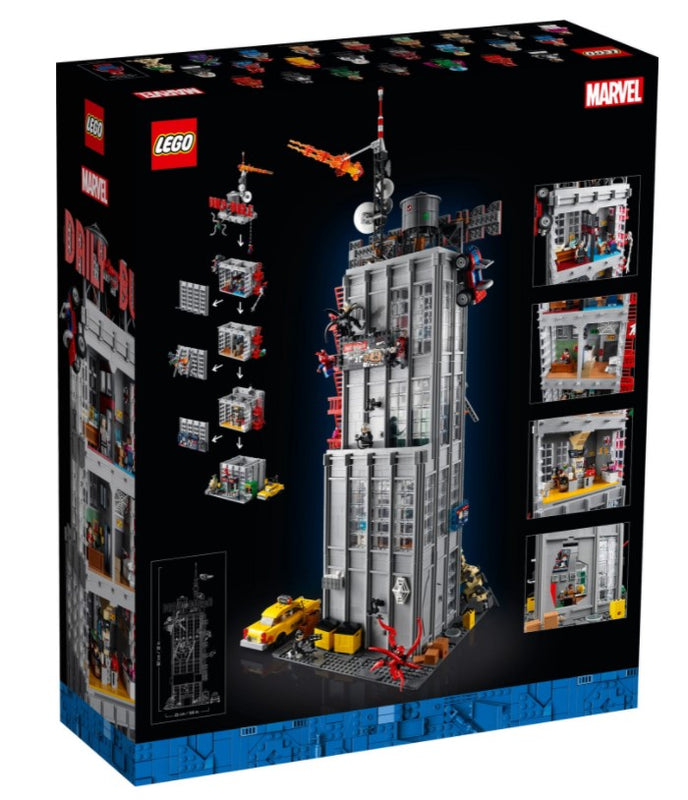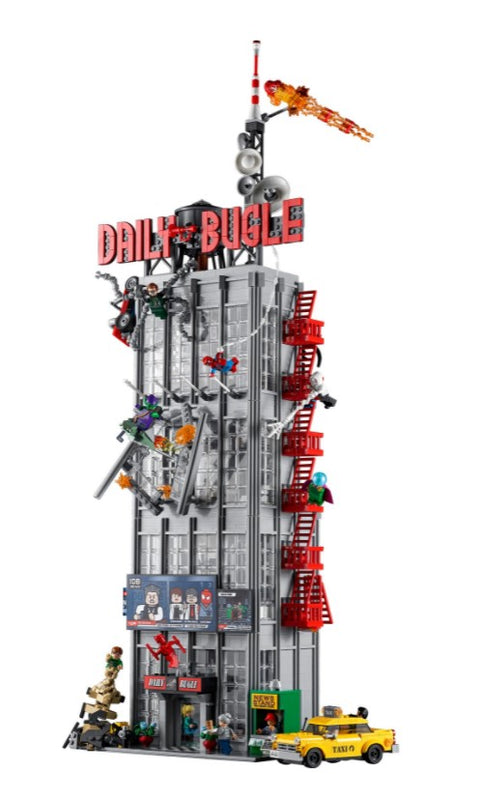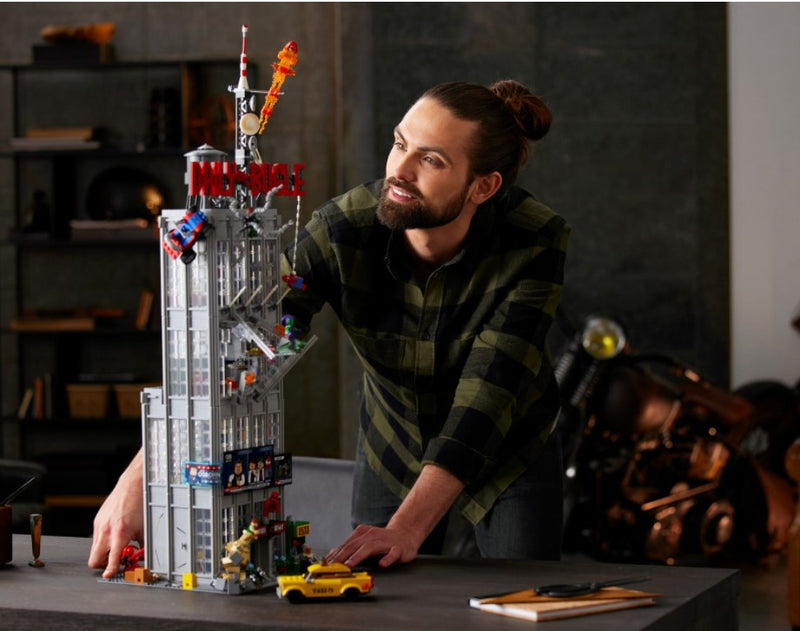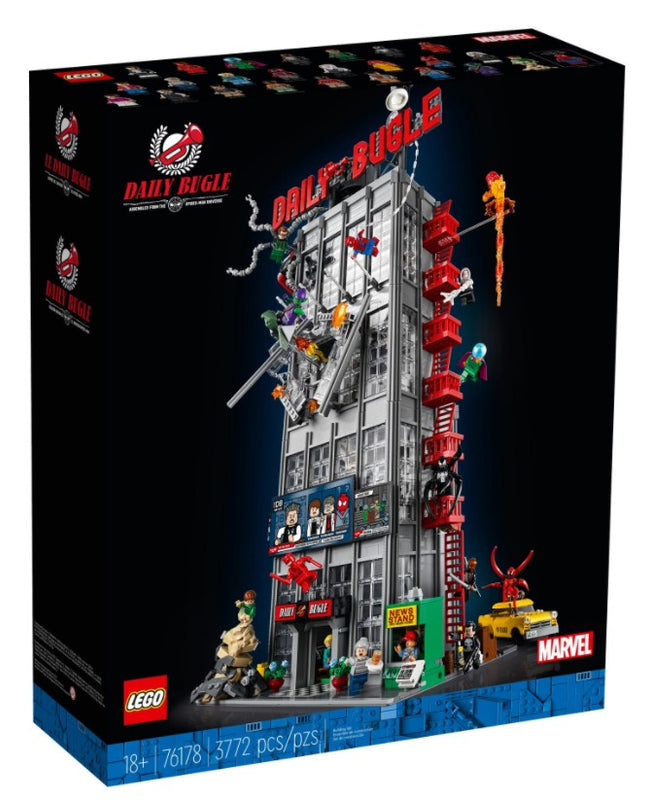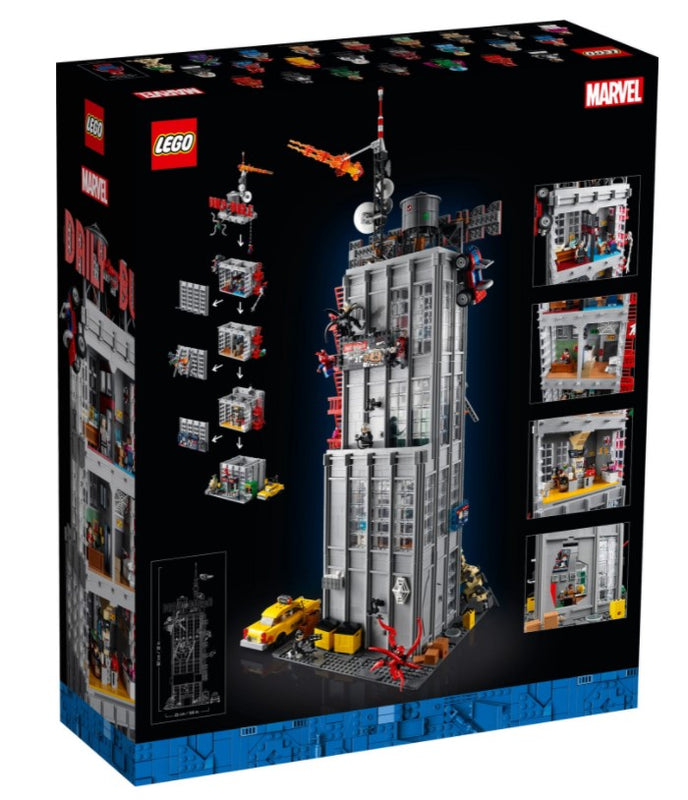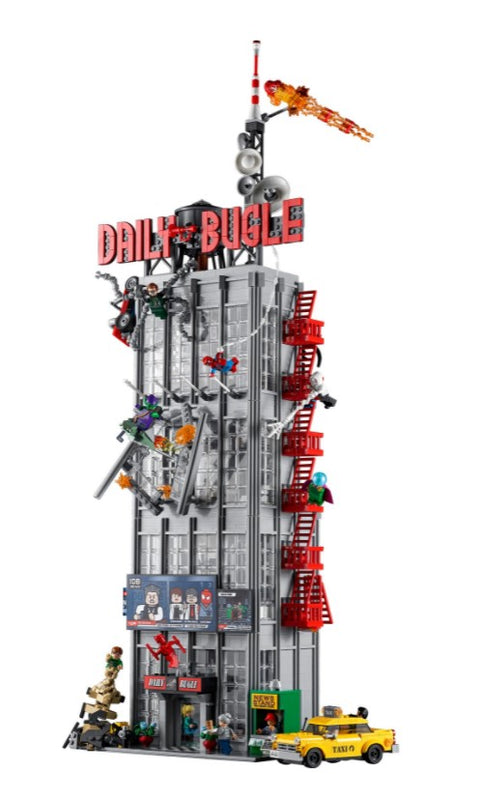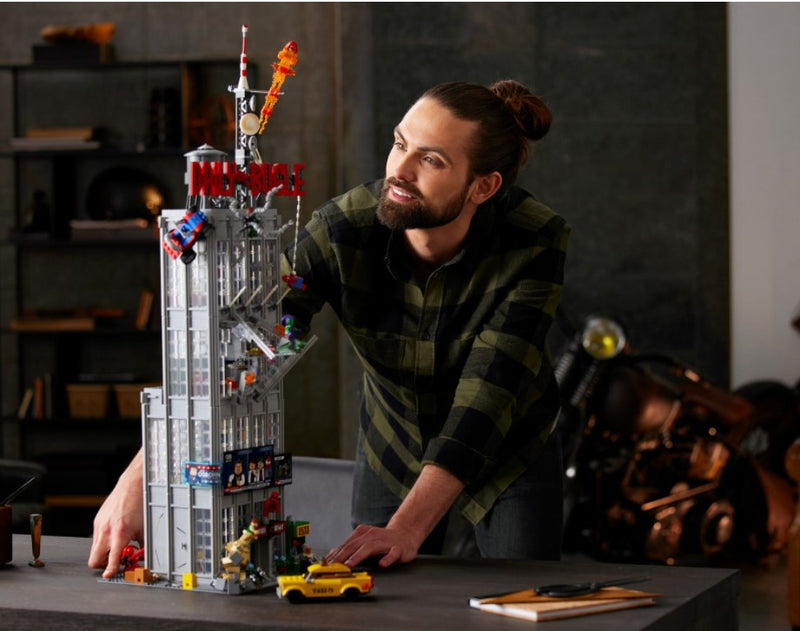 LEGO® Spider-Man Daily Bugle 76178
PRODUCT #76178
AGE 18+
3770 PIECES
LEGO® Marvel Spider-Man Daily Bugle (76178) brings together a cast of 25 classic characters from the Spiderverse in a stunning build-and-display construction project for adults.
LEGO® Marvel Spider-Man Daily Bugle (76178) is the ultimate build-and-display project for adult Marvel enthusiasts, featuring an all-star cast of Marvel's most celebrated heroes and villains.


25 minifigures bring life to the set: Doctor Octopus, Spider-Man, Venom, Miles Morales, Spider-Ham, Green Goblin, Peter Parker, Spider-Gwen, Mysterio, Sandman, Robbie Robertson and many more!


5 minifigures are new to this set – Blade the vampire hunter, J. Jonah Jameson, the owner of the Daily Bugle, Black Cat, Daredevil and Punisher. Also includes Spider-Man's buggy.


Indulge your creative construction superpowers with this 3,772-piece recreation of the Daily Bugle office, bursting with authentic details, fascinating features and a spectacular super-hero action.


This 4-story celebration of the Marvel Universe is a rewarding build-and-display project for adult model-makers and fans of comic-book culture that will attract attention wherever it is displayed.


Measuring over 32 in. (82 cm) high, 10.5 in. (27 cm) wide and 10.5 in. (27 cm) deep, this impressive model is crammed to the rooftop with classic characters, realistic features and fun accessories.