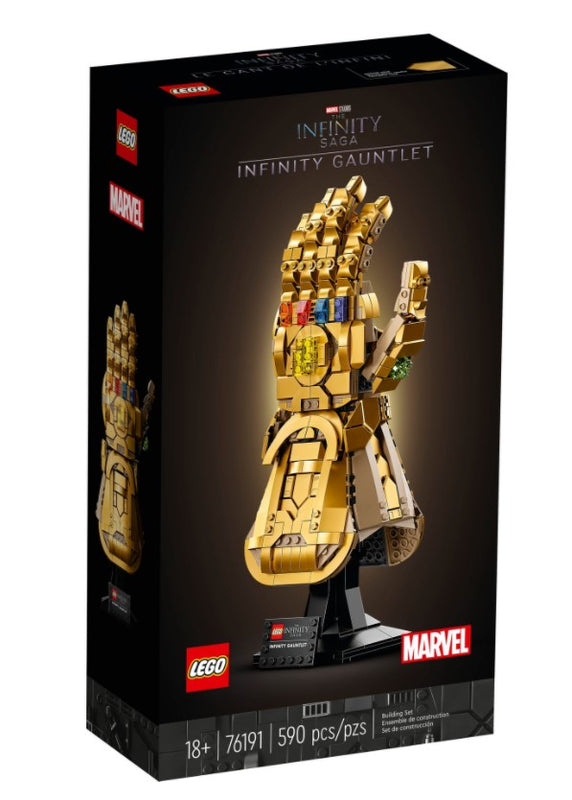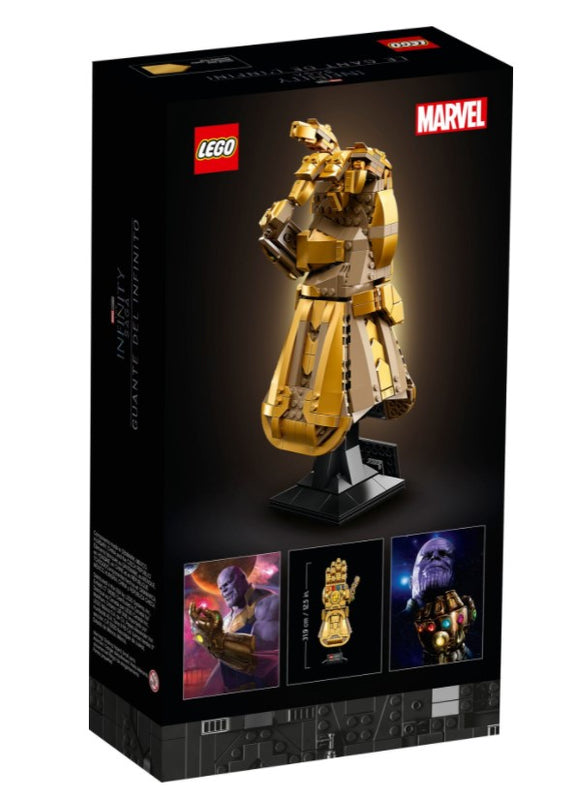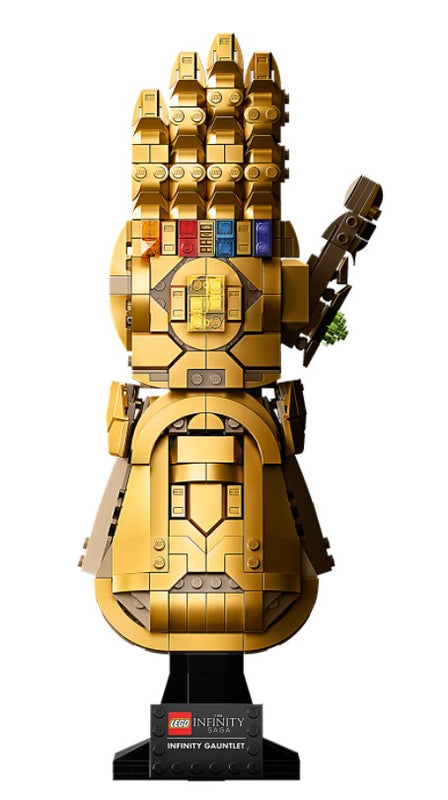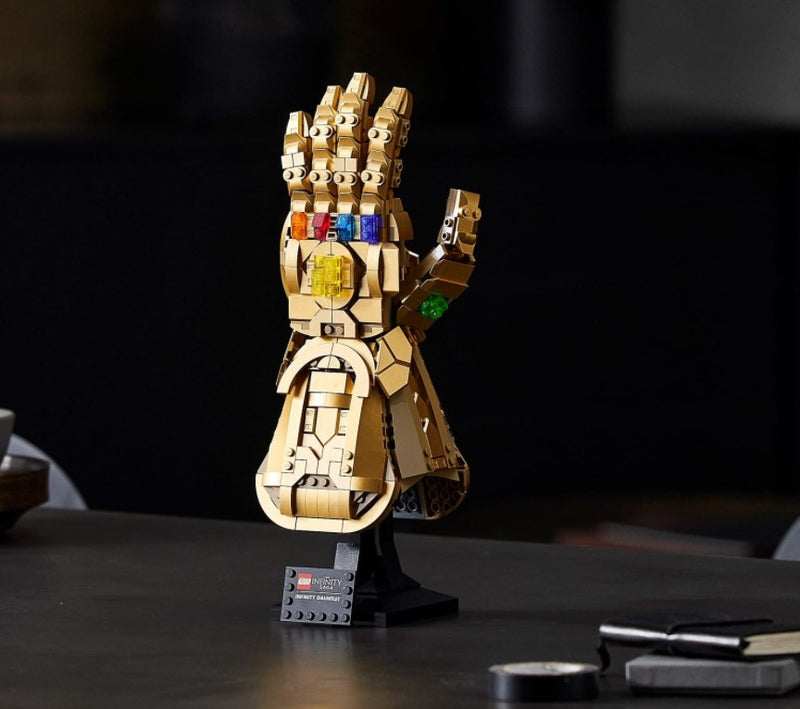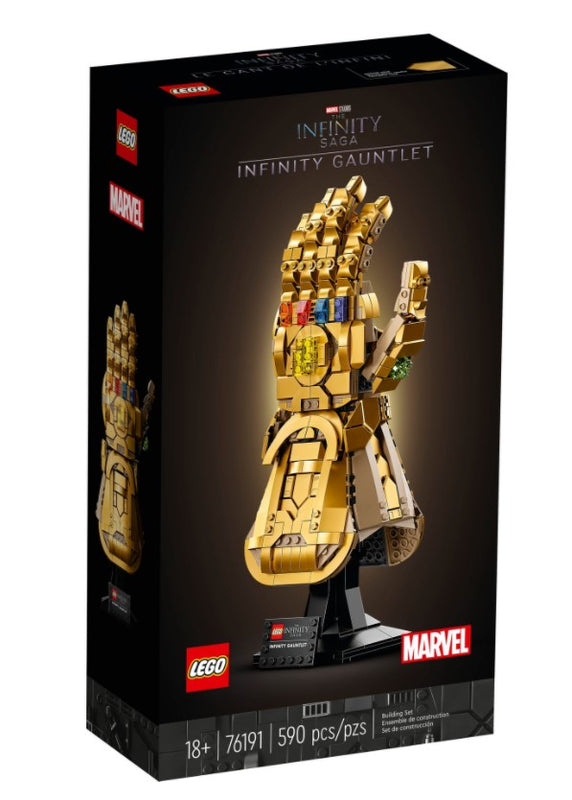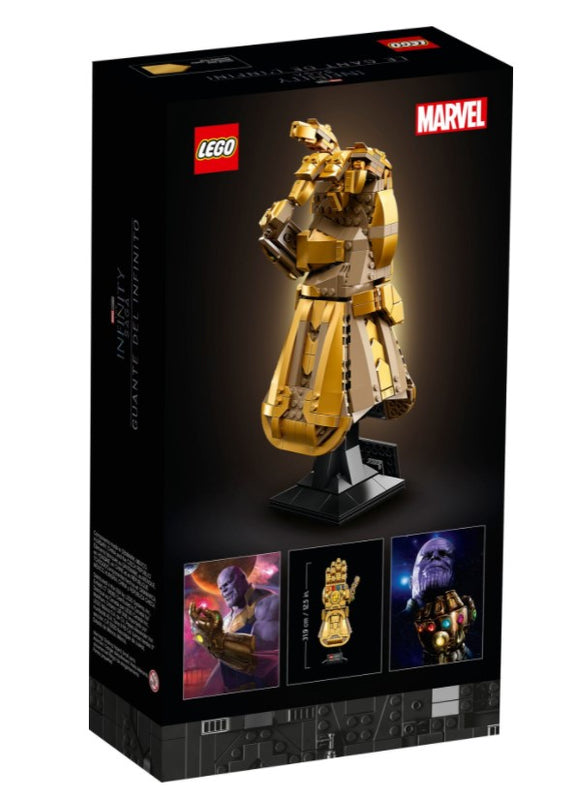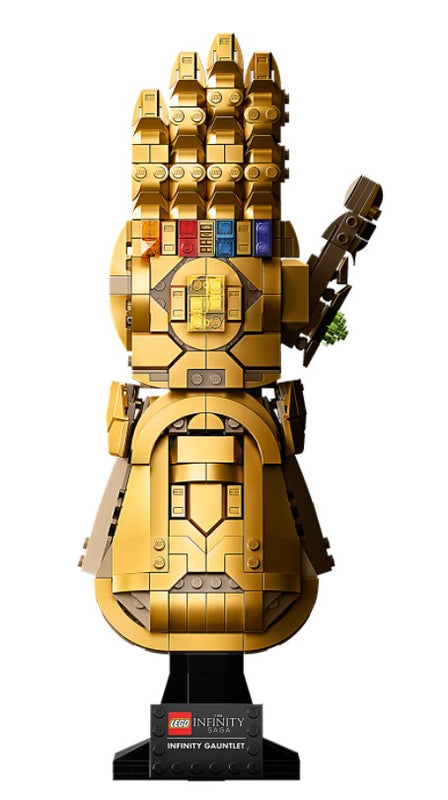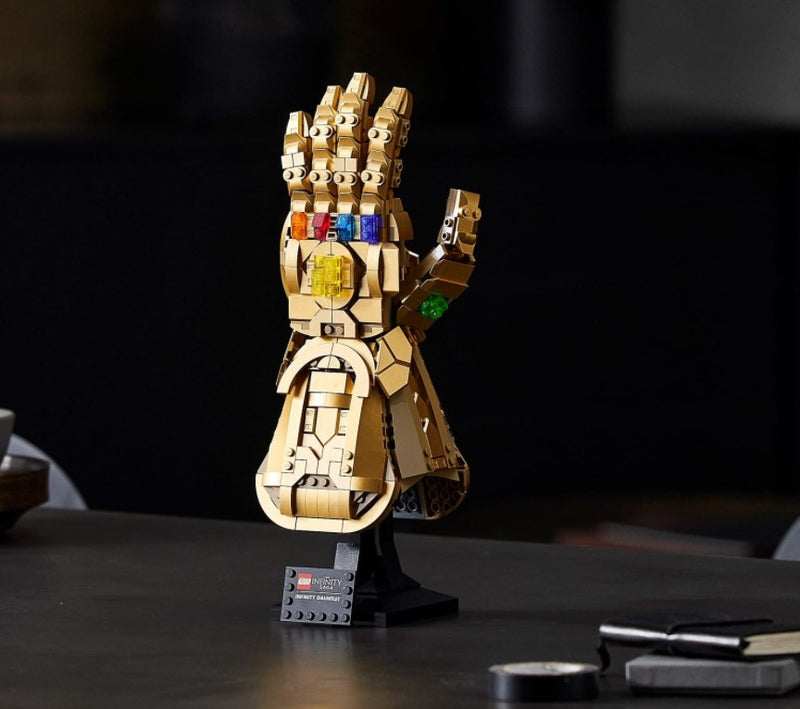 LEGO® Infinity Gauntlet 76191
PRODUCT #76191
AGE 18+
590 PIECES
LEGO® Marvel Infinity Gauntlet (76191) is a challenging construction project that rewards the builder with an impressive display piece that perfectly evokes Marvel's captivating style.
The stunning, build-and-display LEGO® Marvel Infinity Gauntlet (76191) captures forever the captivating style of Marvel Studios' Avengers: Infinity War and Avengers: Endgame movies.


This authentic, golden LEGO® brick recreation of the iconic Infinity Gauntlet includes colorful Infinity Stones and a sturdy stand featuring a descriptive tablet.


This 590-piece model gives adult Marvel fans the opportunity to immerse themselves in creative construction and recreate one of comic-book culture's most recognizable, and most devastating, weapons.


Measuring over 12.5 in. (31 cm) high, 5 in. (13 cm) wide and 4 in. (11 cm) deep, this fascinating model provides an attractive conversation piece, whether displayed in your home or workplace.