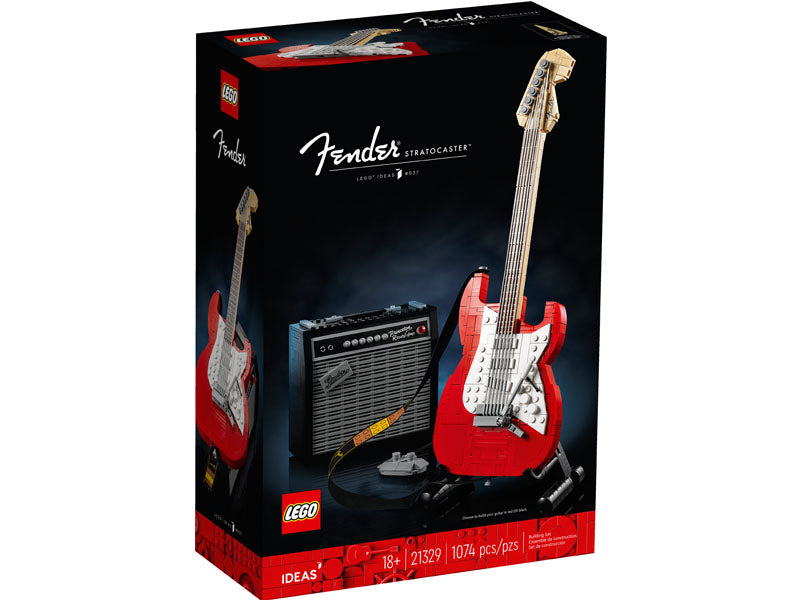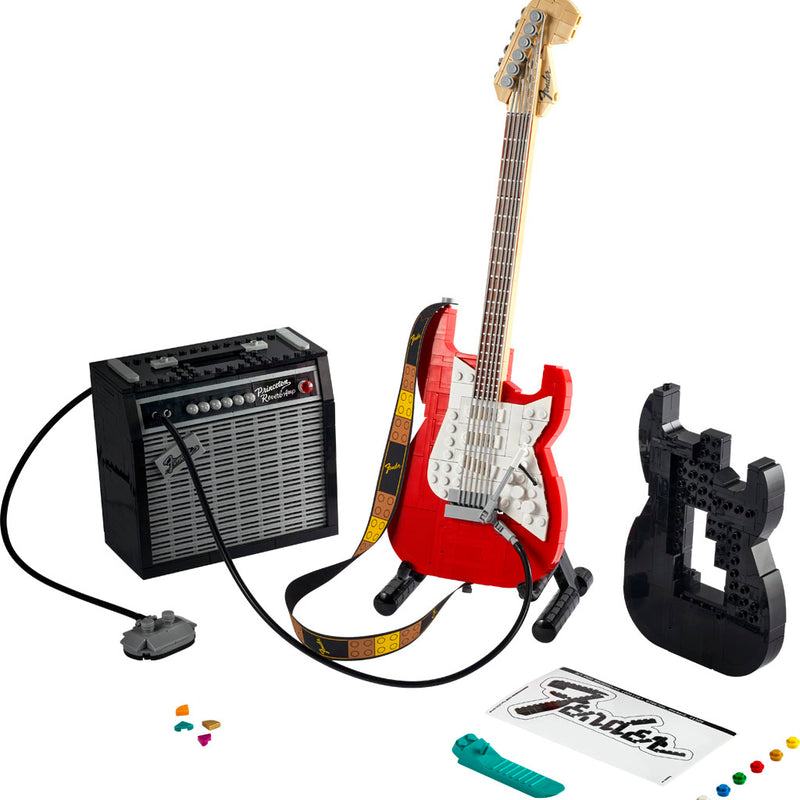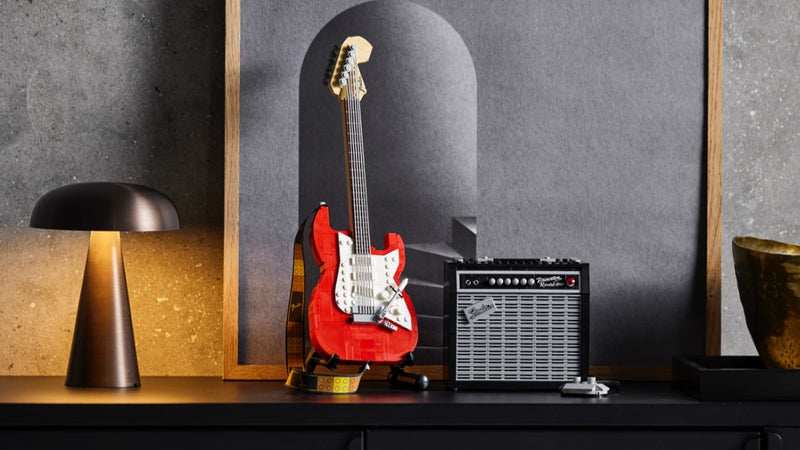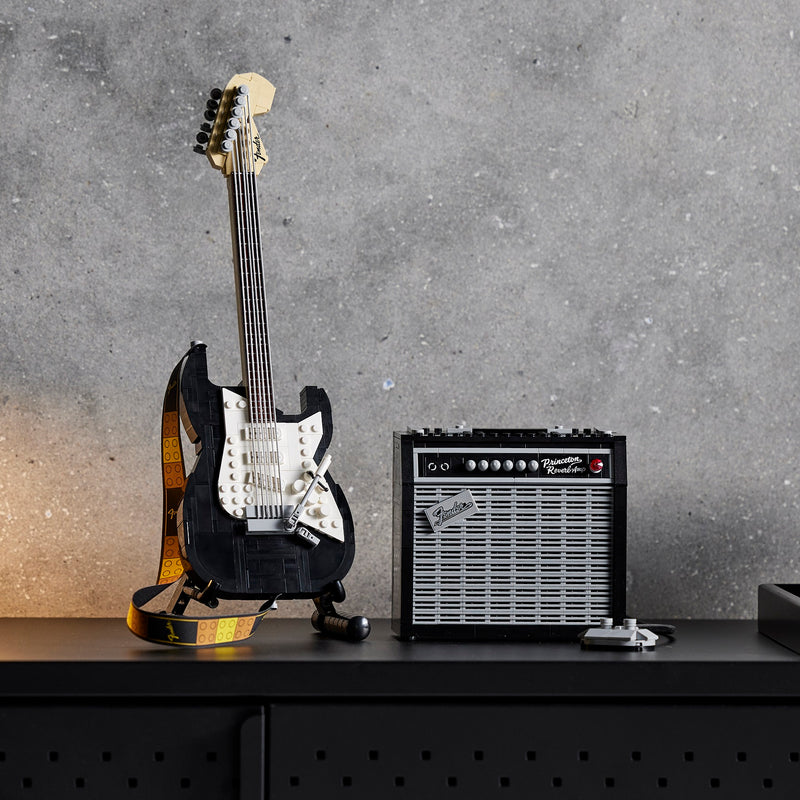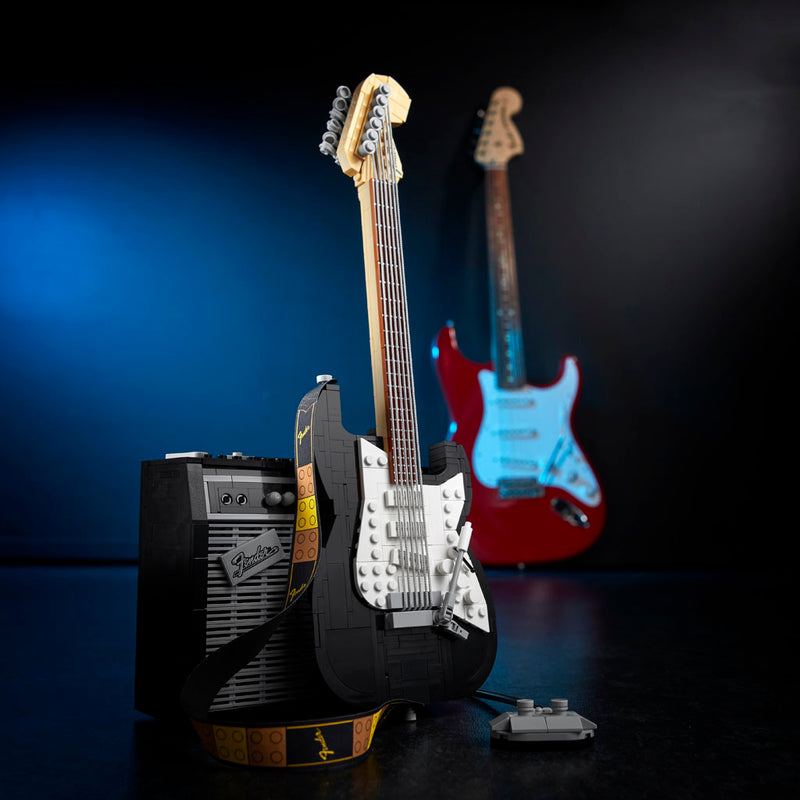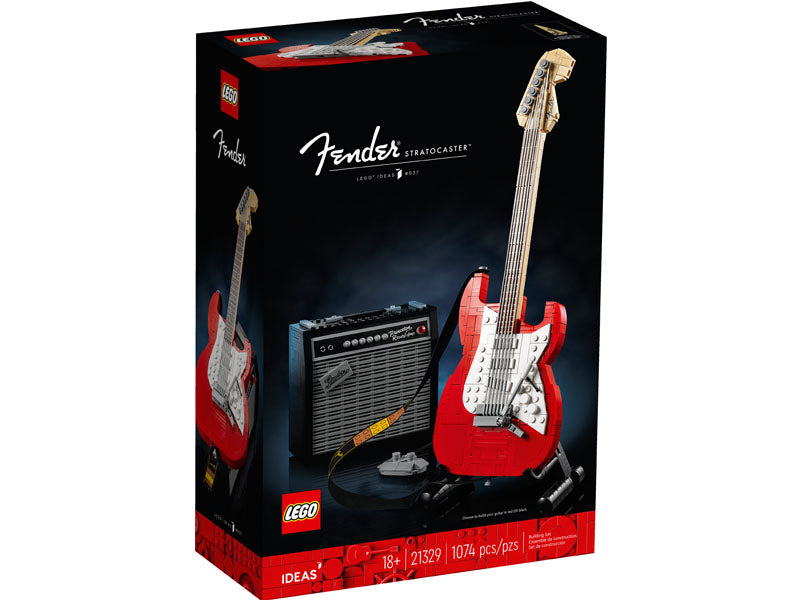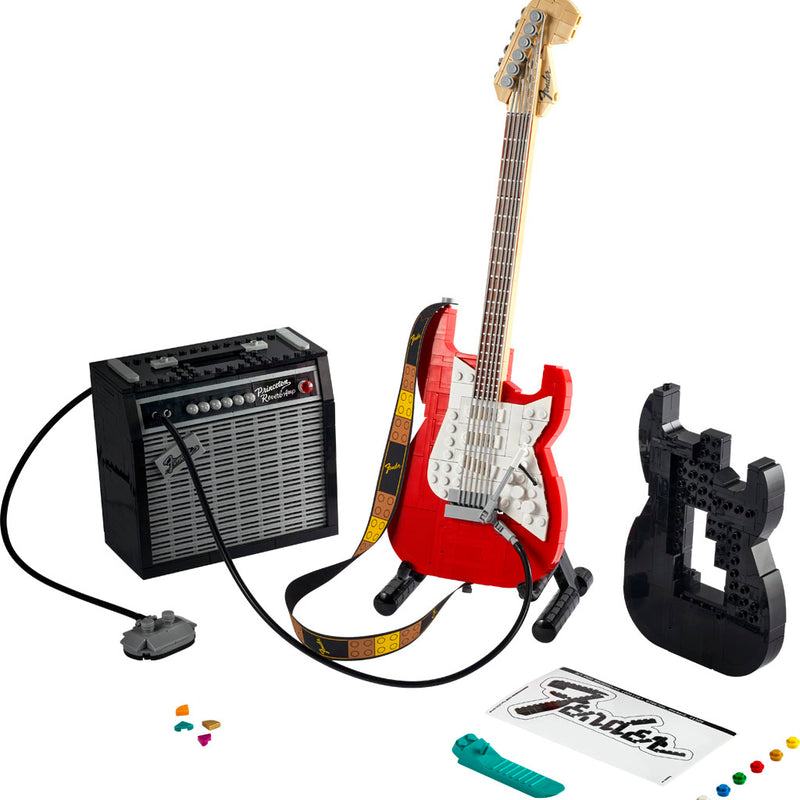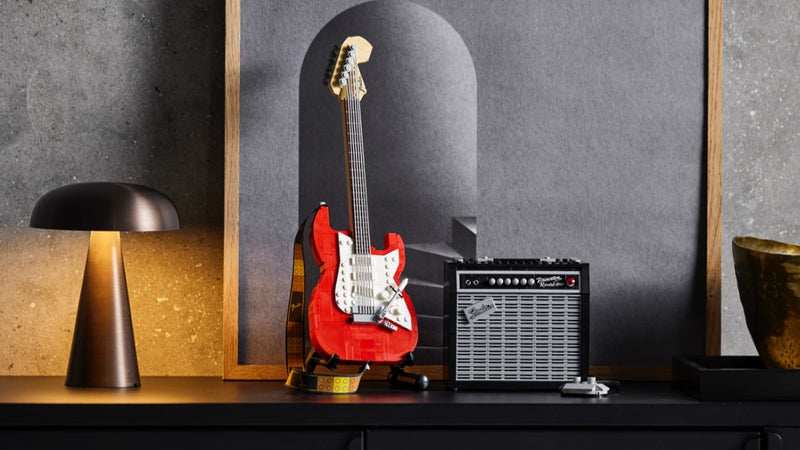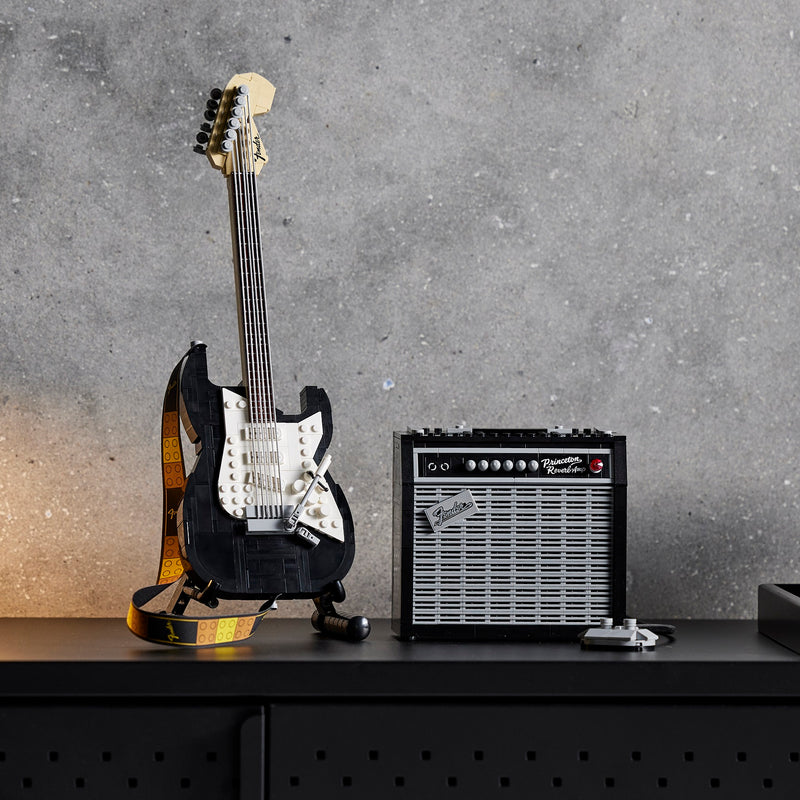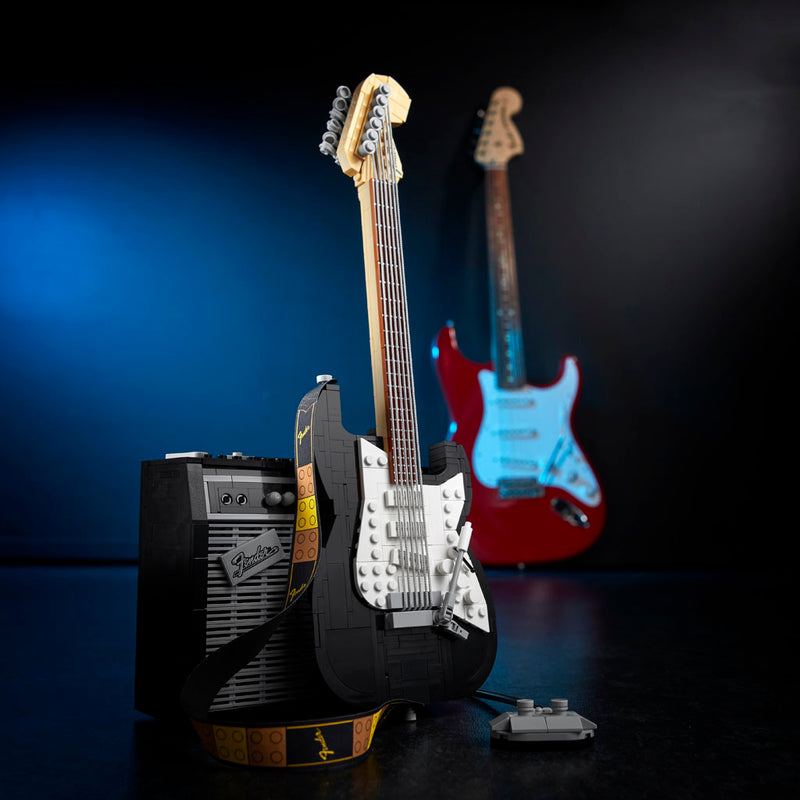 LEGO® Ideas Fender Stratocaster 21329
PRODUCT #21329
AGE 18+
1074 PIECES
Create your own brick-built 1970s Fender® Stratocaster™ guitar and 65 Princeton® Reverb amplifier with this LEGO® Ideas set (21329). Recall the legendary musicians who have played a Stratocaster® as you recreate its iconic curves and add authentic details such as the posable whammy bar, pickup switch and tuning pegs. The buildable amp has removable panels for easy viewing of the motherboard, reverb tank, speaker and other interior details, plus rubber cables to connect it to the guitar and footswitch.
Includes a foldable display stand for the guitar, model-scale guitar picks in 4 colours, plus a sticker of the Fender® logo built from LEGO® bricks to put on your real guitar, amp or wherever you want.


Guitar measures over 14 in. (36 cm) long, 4 in. (11 cm) wide and 1 in. (3 cm) deep.