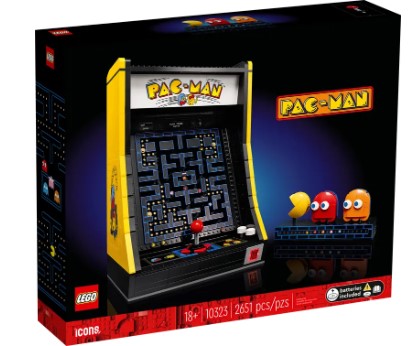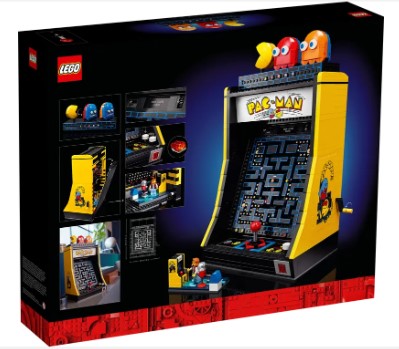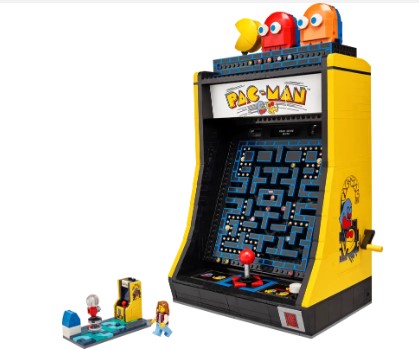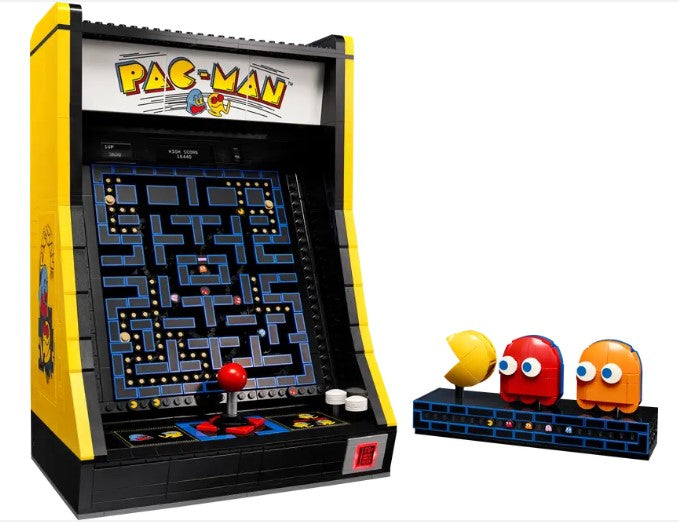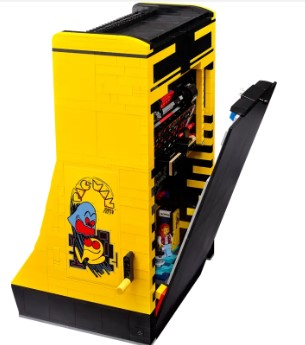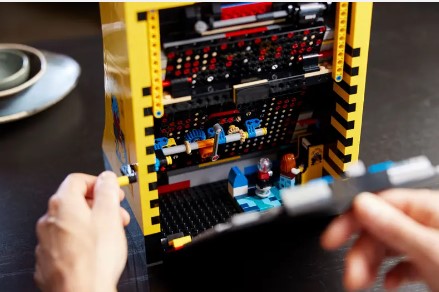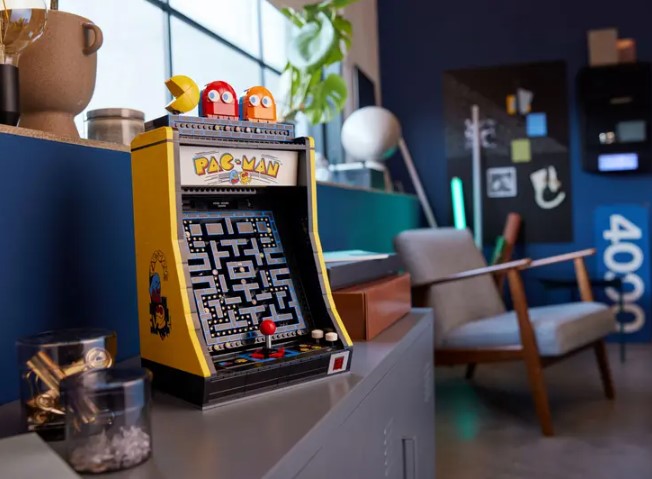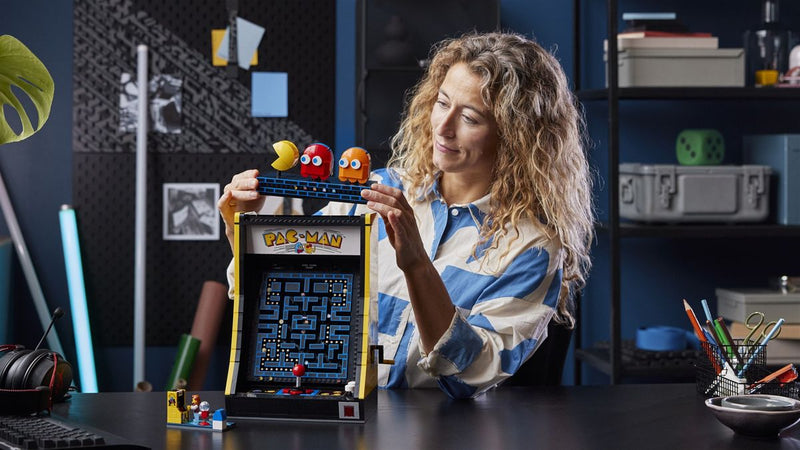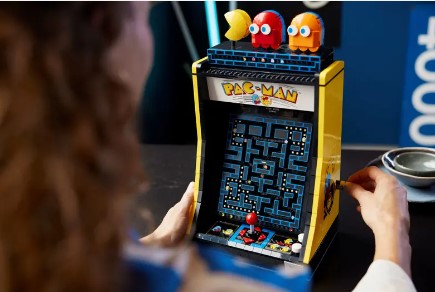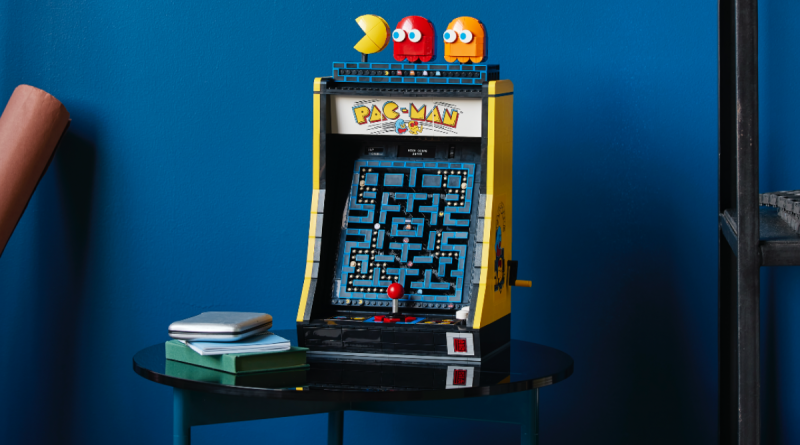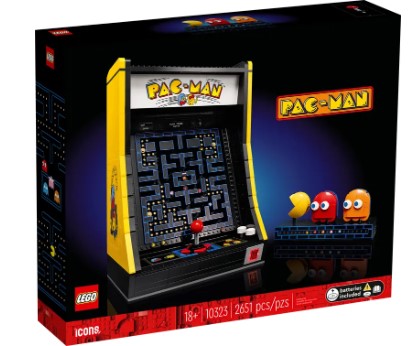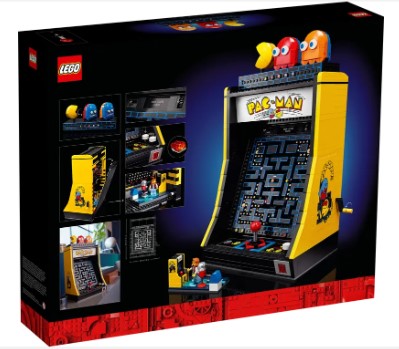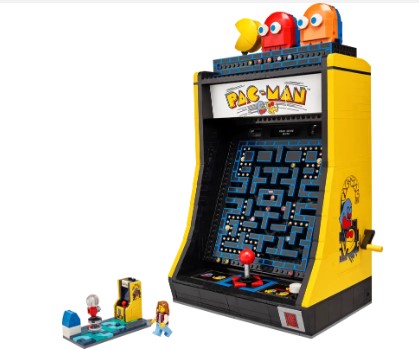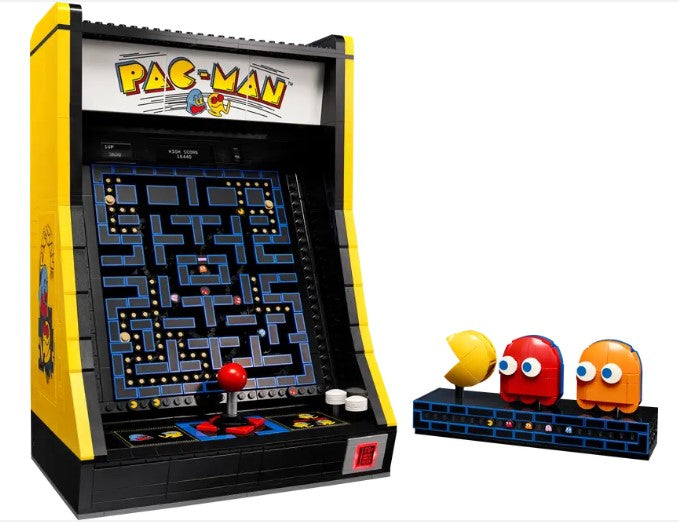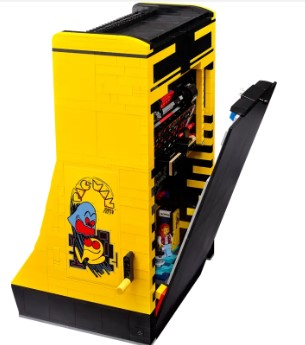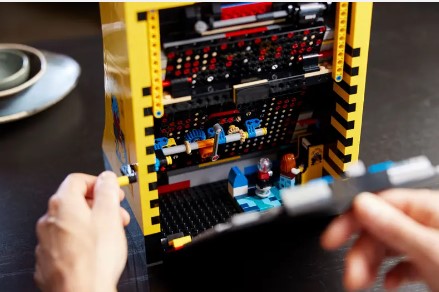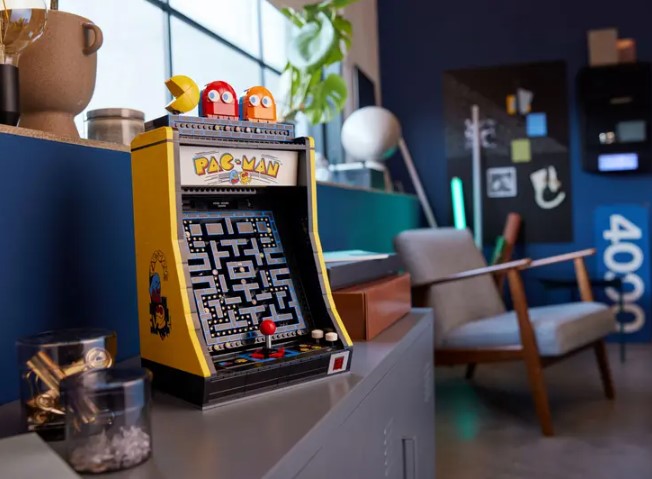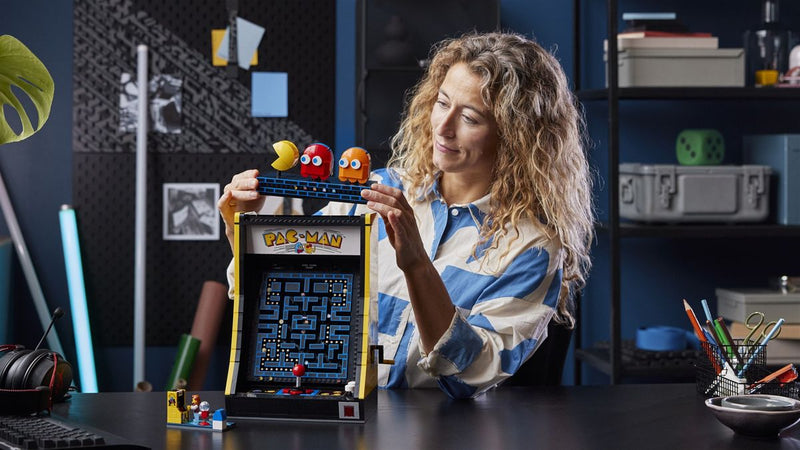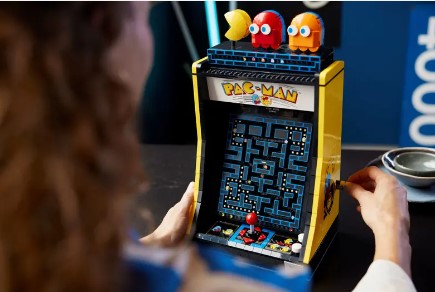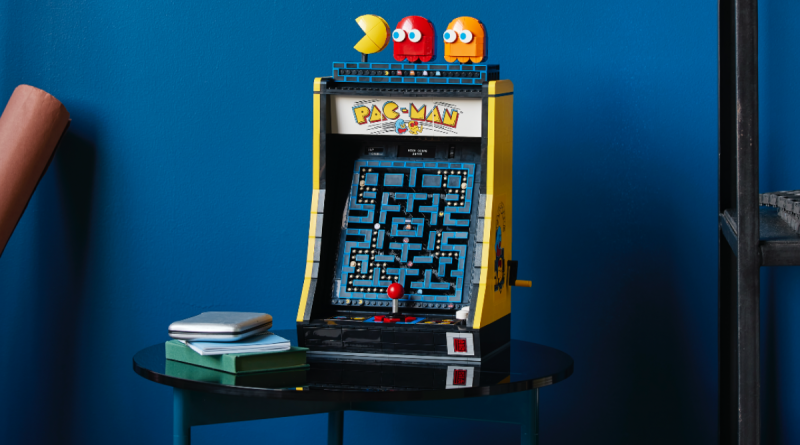 LEGO® Icons PAC-MAN Arcade 10323
PRODUCT #10323
AGE 18+
2651 PIECES

Take a trip back to the 1980s with this LEGO® Icons PAC-MAN Arcade (10323) building set for adults. Enjoy a rewarding project recreating the iconic maze-chase cabinet arcade game, considered by many as the most influential video game of all time.


Build a 1980s cabinet arcade game – Recreate the iconic 1980s maze-chase video game in LEGO® bricks with this LEGO Icons PAC-MAN Arcade (10323) building set.


What's in the box? – Includes all you need to build the PAC-MAN Arcade cabinet and a display case with rotatable PAC-MAN, BLINKY and CLYDE figures, plus a 1980s arcade scene with a gaming minifigure.


Packed with retro features – The cabinet has a 4-way joystick, illuminating coin slot, adjustable game score display and a mechanical maze that simulates the classic chase between the game characters.
Dimensions – The PAC-MAN Arcade cabinet (non-functional gaming system) measures over 12.5 in. (32 cm) high, 10 in. (25 cm) wide and 7 in. (17 cm) deep