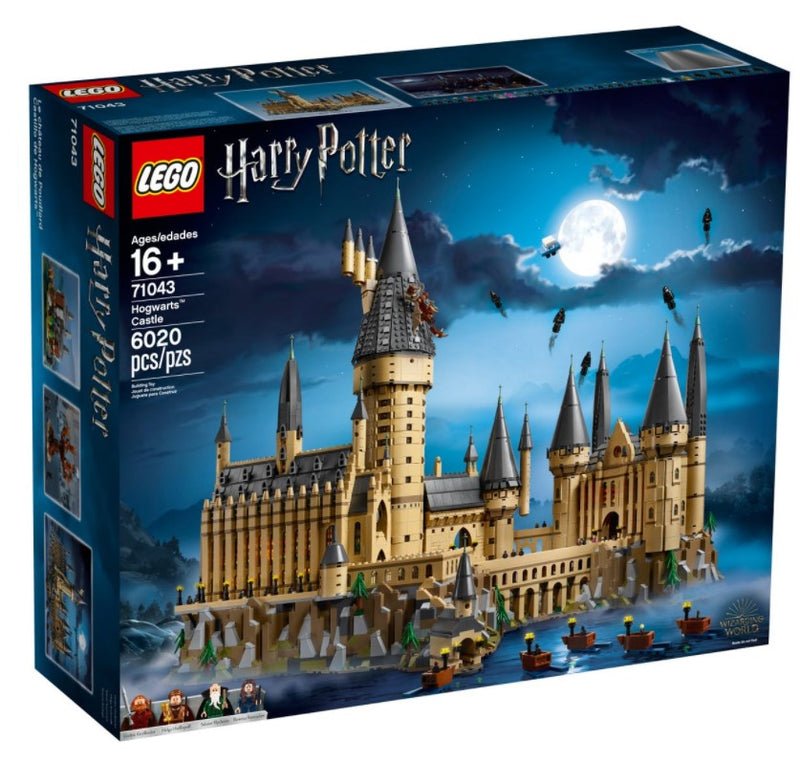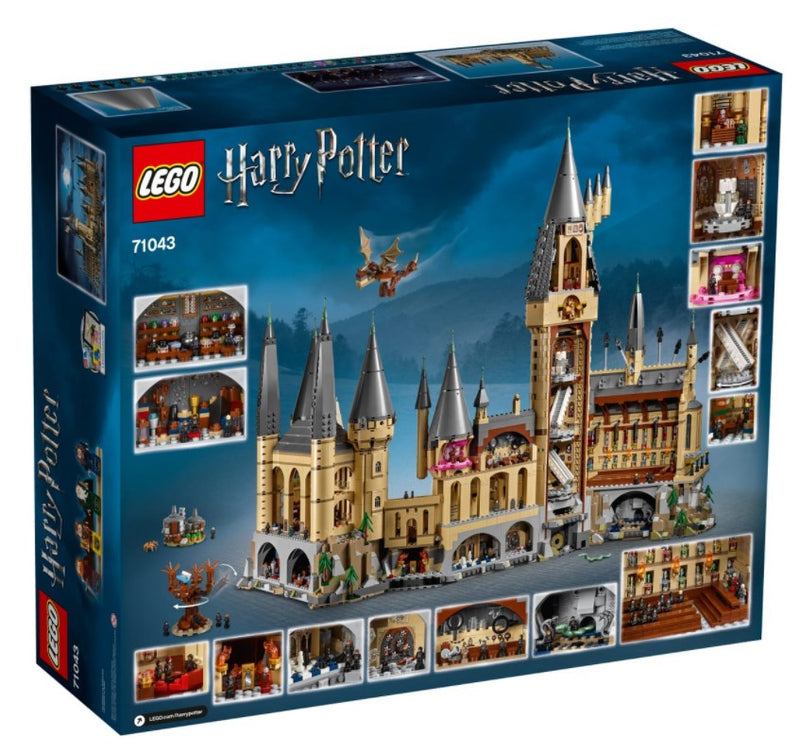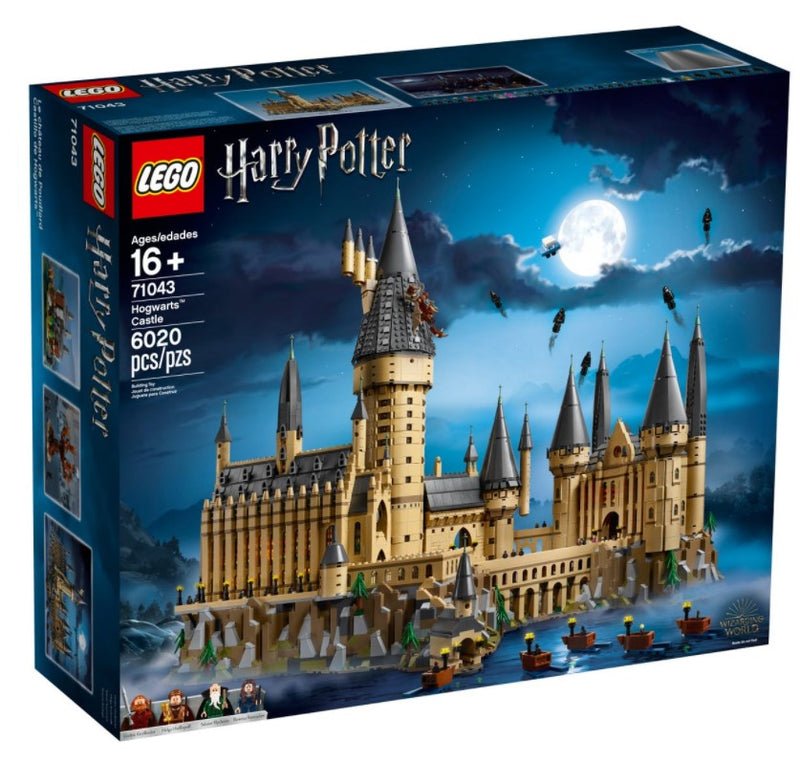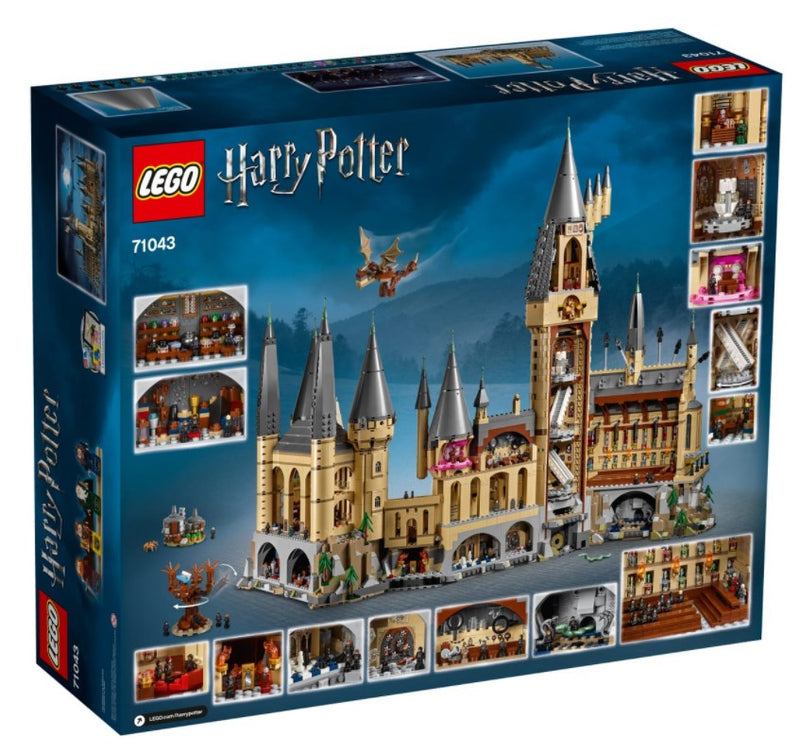 LEGO® Harry Potter™ Hogwarts Castle 71043
PRODUCT #71043
AGE 16+
6020 PIECES

Make the magic come alive at the LEGO® Harry Potter™ 71043 Hogwarts™ Castle! This highly detailed LEGO Harry Potter collectible has over 6,000 pieces and offers a rewarding build experience. It comes packed with highlights from the Harry Potter series, where you will discover towers, turrets, chambers, classrooms, creatures, the Whomping Willow™ and Hagrid´s hut, plus many more iconic features. And with 4 minifigures, 27 microfigures featuring students, professors and statues, plus 5 Dementors, this advanced building set makes the perfect Harry Potter gift.


Also features 27 microfigures: Harry Potter™, Ron Weasley™, Hermione Granger™, Draco Malfoy™, Albus Dumbledore™, Professor Snape™, Professor McGonagall™, Remus Lupin, Professor Dolores Umbridge™, Argus Filch, Lord Voldemort™, Bellatrix Lestrange, 3 students from each of the 4 houses, 2 chess pieces and the Architect of Hogwarts™ statue and 5 Dementors, plus Aragog the spider and the Basilisk figures, and a buildable Hungarian Horntail dragon.


Hogwarts™ Castle measures over 22" (58cm) high, 27" (69cm) wide and 16" (43cm) deep.