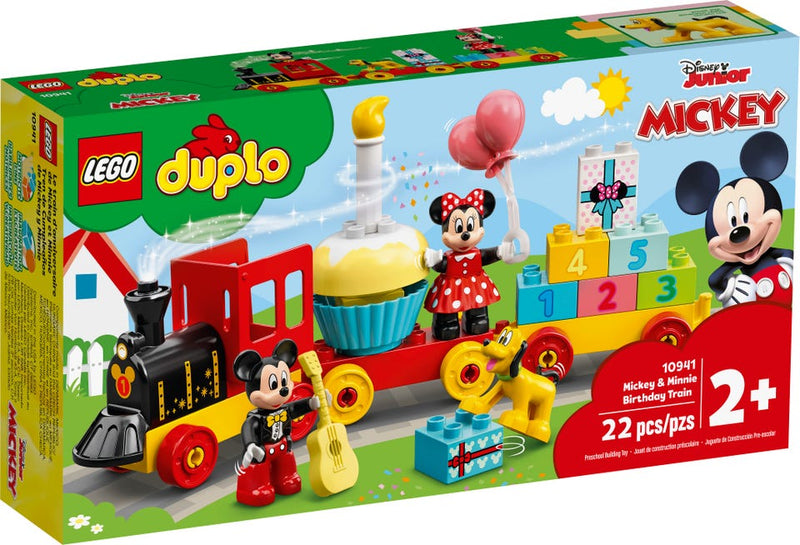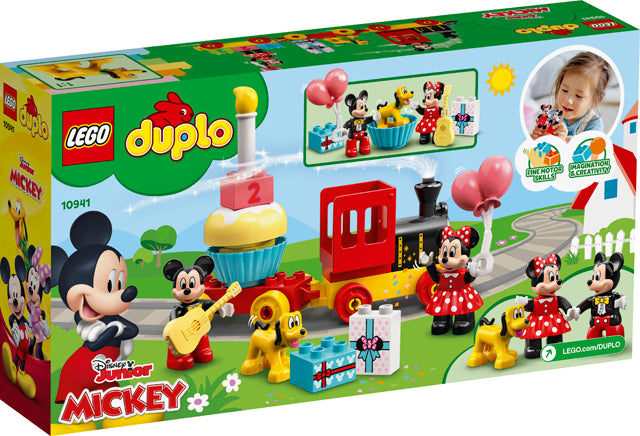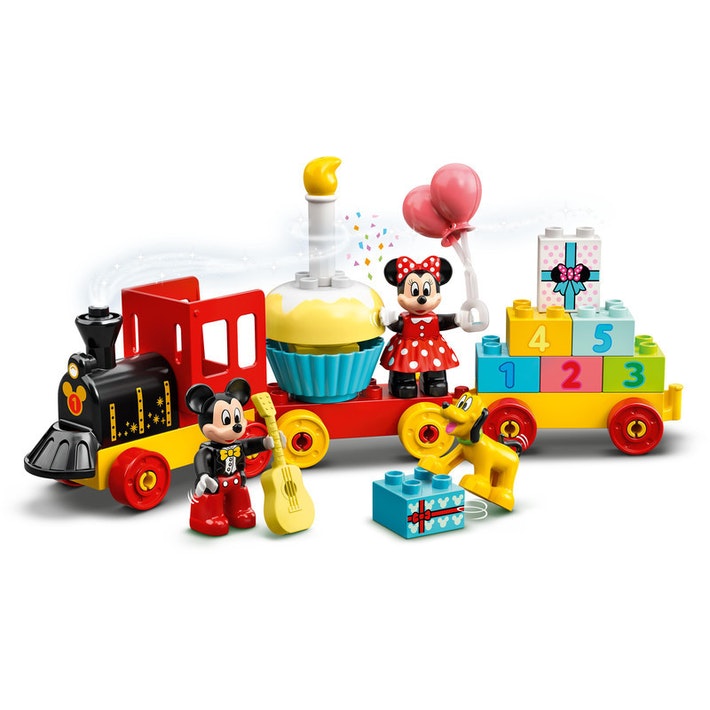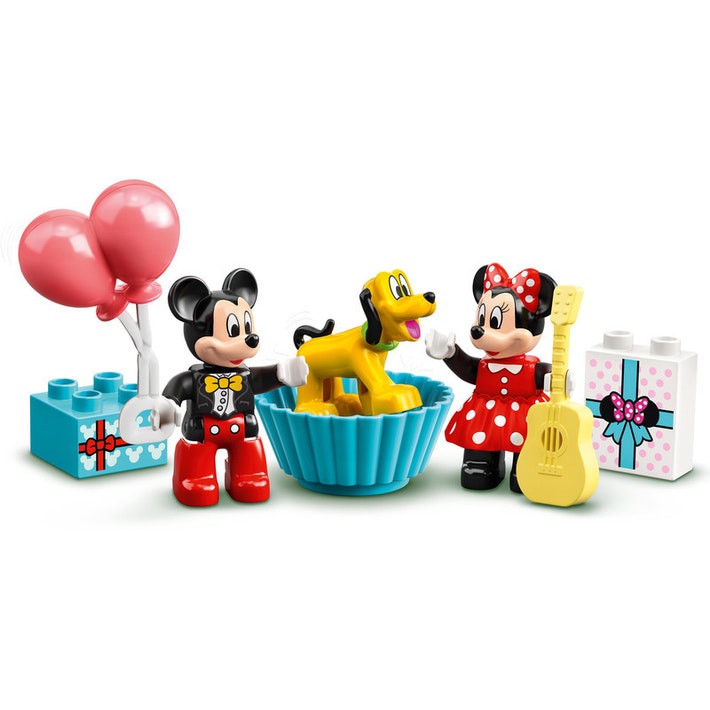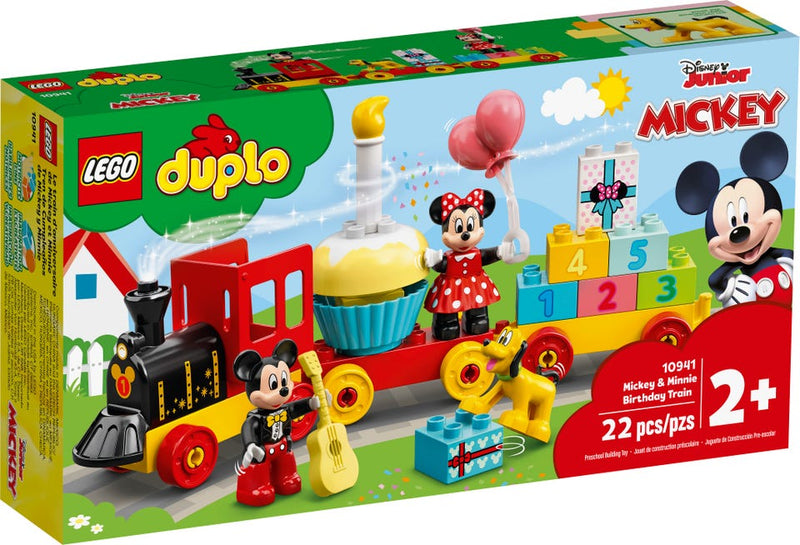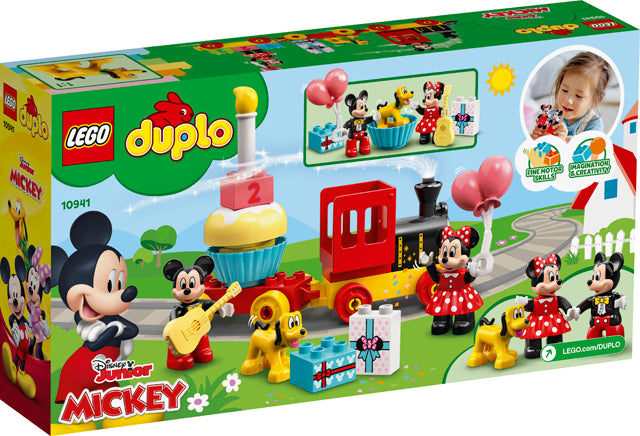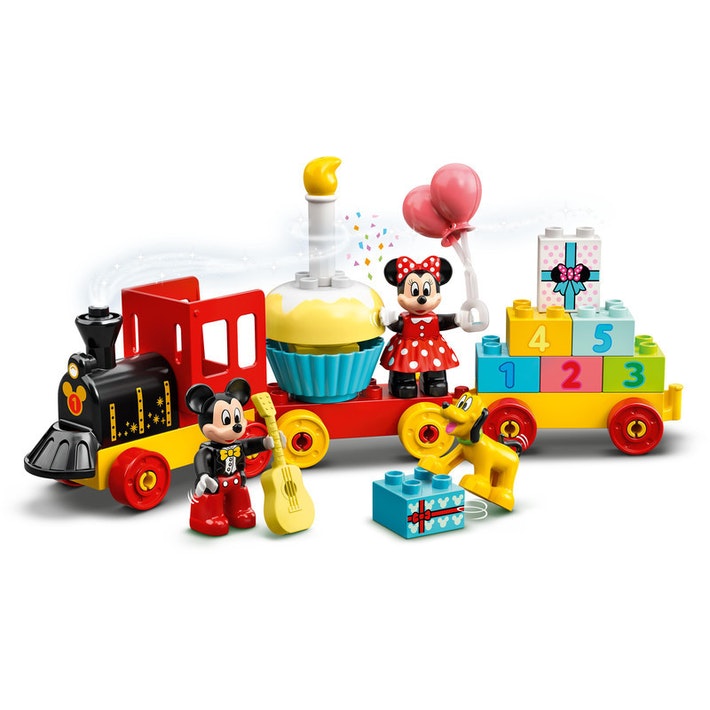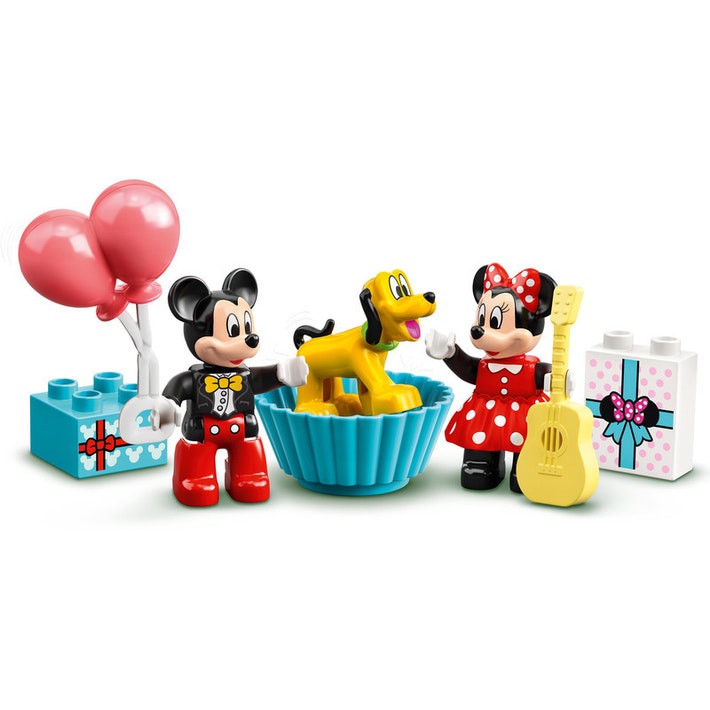 LEGO® DUPLO® Mickey & Minnie Birthday Train 10941
PRODUCT #10941
AGE 2+ 
22 PIECES


Celebrate a toddler's birthday in style with the delightful LEGO® DUPLO® ǀ Disney Mickey & Minnie Birthday Train (10941). Packed with developmental activities and featuring favorite Disney characters, this premium building playset is the perfect way to introduce preschoolers to numbers, creative construction and Disney magic!
LEGO® DUPLO® Disney Mickey & Minnie Birthday Train (10941) is a premium building playset for preschoolers, packed with developmental activities, imaginative play possibilities and Disney magic!


Includes iconic Disney characters Mickey Mouse, Minnie Mouse and Pluto, a 3-section buildable train, buildable birthday cake with candle, 5 stackable number bricks and accessories.
Kids develop fine motor skills as they build and play with the train; recognize numbers as they stack the bricks; and build social and emotional awareness as they role-play with Disney characters.


For ages 2 and up. This stand-out gift will make any toddler's birthday a celebration to remember.


Train measures over 6 in. (15.5 cm) high, 14 in. (35.5 cm) long and 5.5 in. (13.5 cm) wide. This versatile, toddler-friendly construction toy can be played with in a wide variety of entertaining ways.