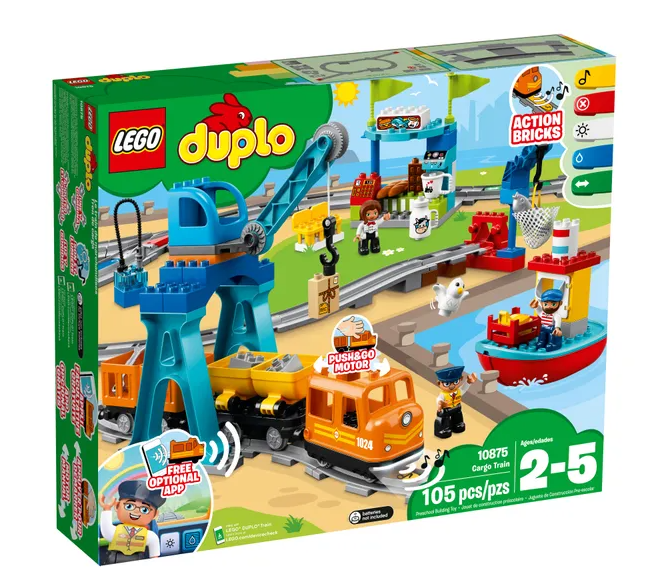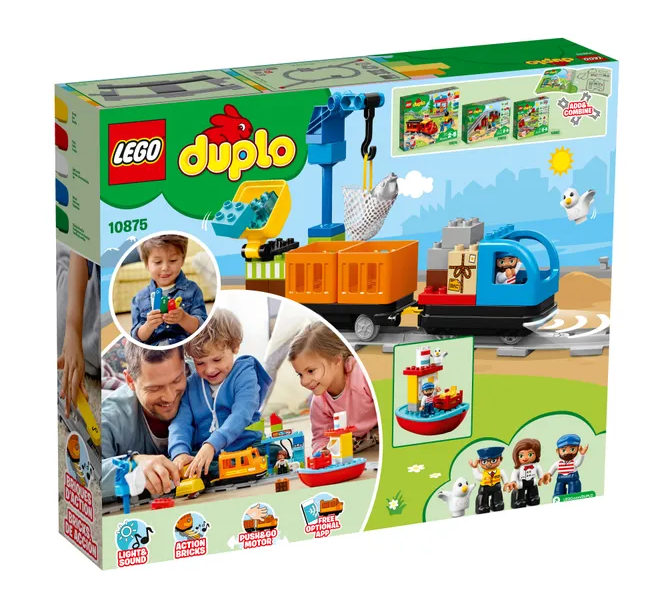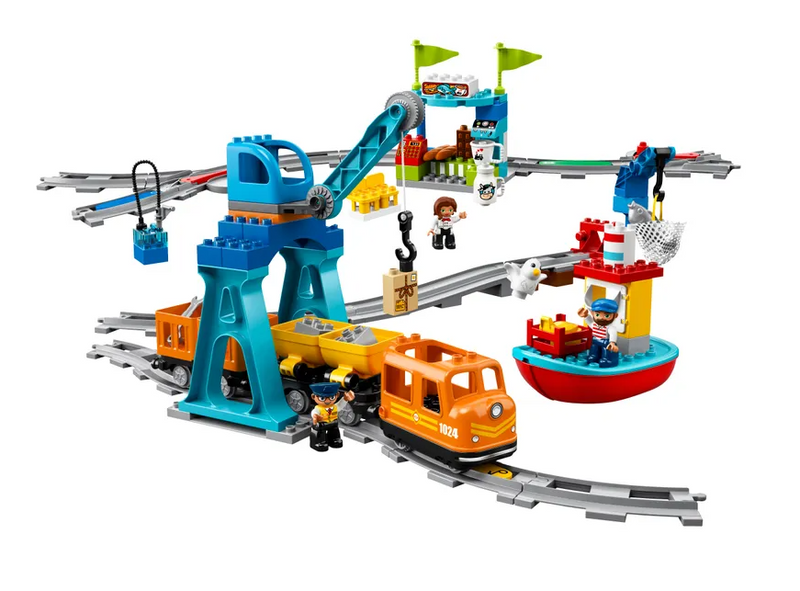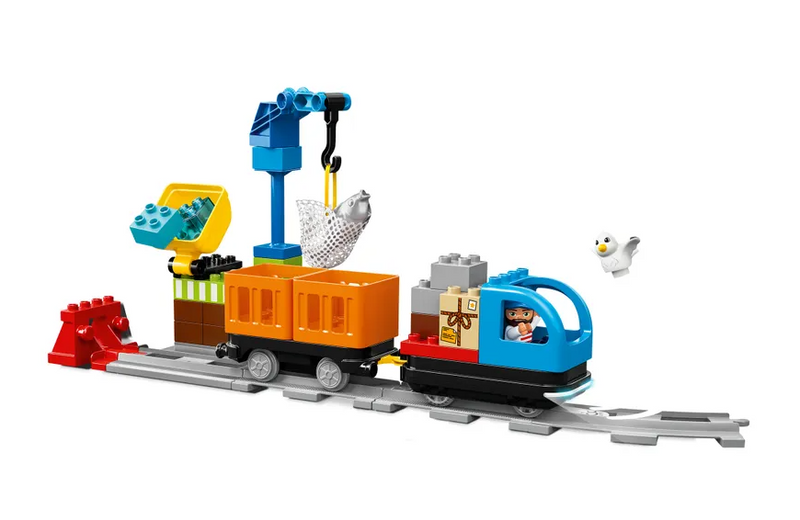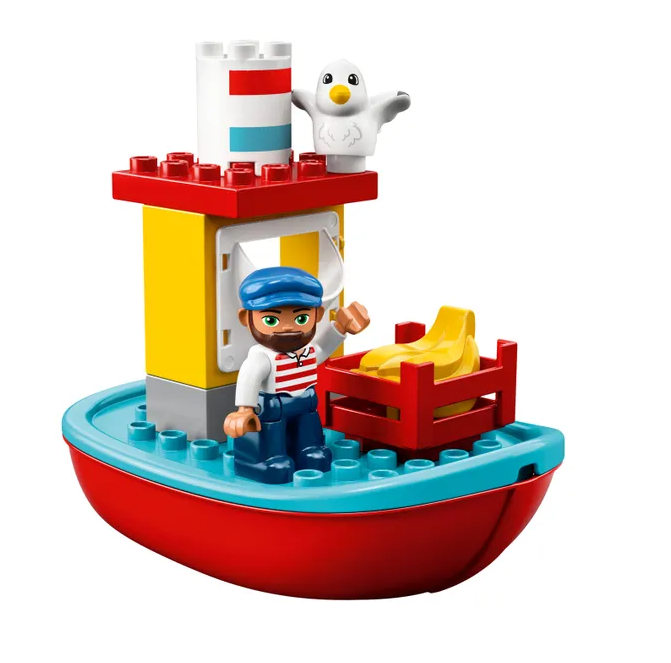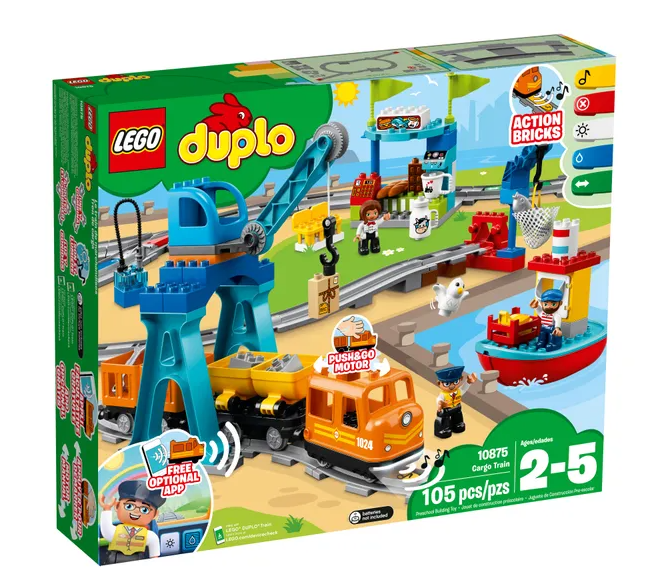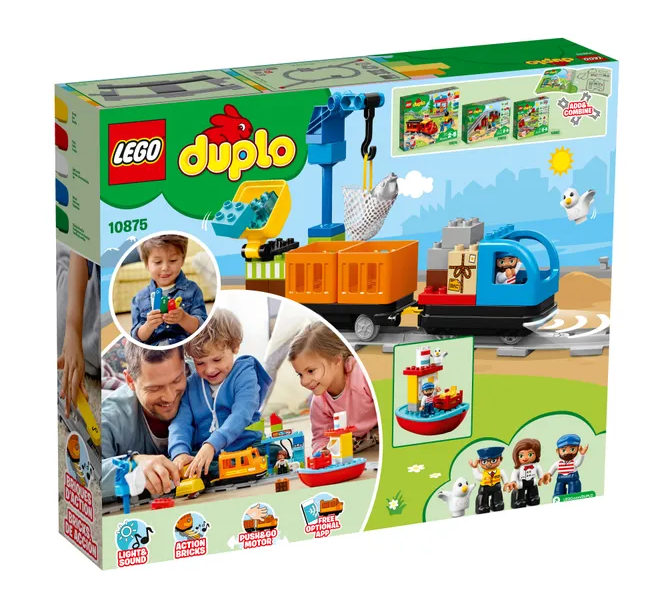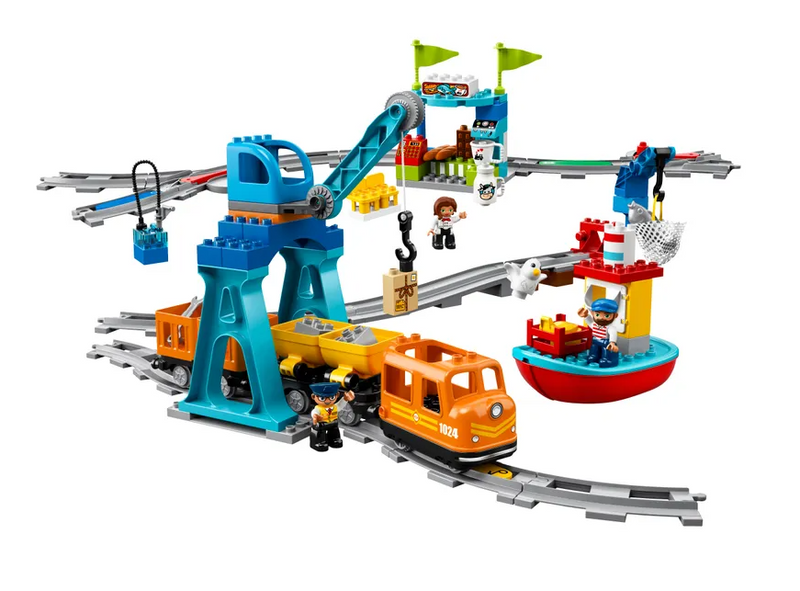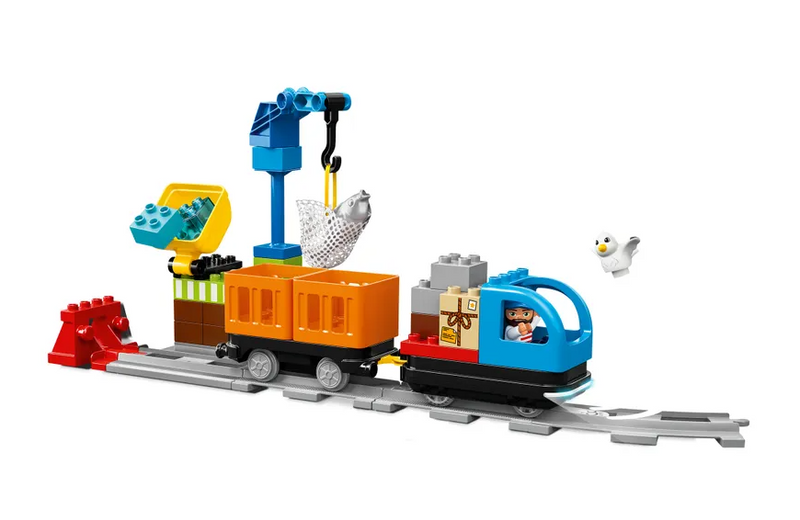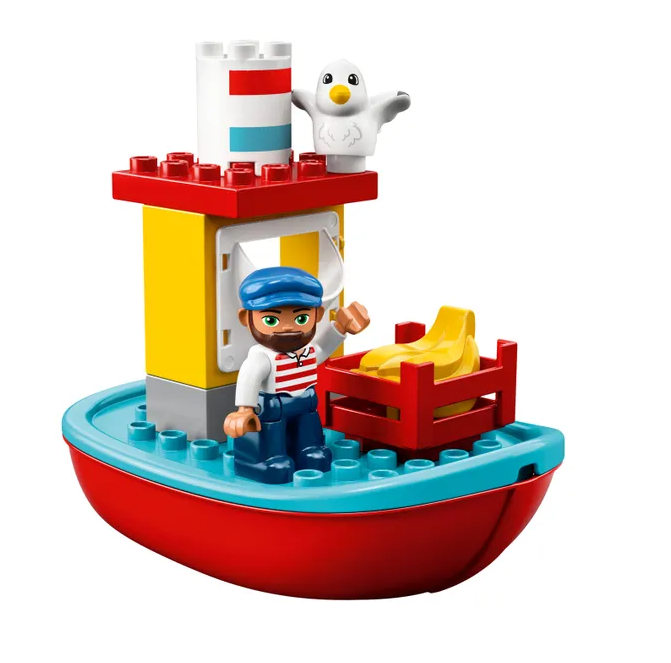 LEGO® DUPLO® Cargo Train 10875
PRODUCT #10875
AGE 2-5 
105 PIECES
The LEGO® DUPLO® Cargo Train is now even easier for your toddler to control and interact with in multiple ways. Young children can become the train driver with the Push & Go motor — a gentle push either forwards or backwards sends the train on its way and a firm hold or lift off the tracks will make it stop. 
Includes cargo train driver, captain, and shopkeeper LEGO® DUPLO® figures, plus a seagull figure.
Features a buildable Push & Go locomotive with lights and sounds, 2 cargo trucks with tipping function, 5 color-coded action bricks, harbor area with small crane and boat, large crane, café, loading/unloading station and 24 pieces of track including switches, hills, a crossing and stops.
Accessory elements include a gas pump, coffee machine, cup, chocolate bar, milk bottle, fishing net, bread, bananas, parcel, cash register, wrench, fish and a menu.
Any toddler can start the train with a gentle push forwards or backwards, and stop it by placing their hand firmly on top of the engine.
Show your child how to place the 5 colored action bricks and move them around the track to make the train sound the horn, turn on the lights, refuel, change direction or stop.
Help your child load and unload the tipping cargo containers using the moving crane.
Push the train to send it towards the harbor and collect the fish from the boat.
Enjoy shop role-play with your child as the train driver stops for lunch at the café.
Extend the play possibilities by downloading the free app with remote-control function and fun activities for young children to complete.
The train and tracks included in this set are compatible with your child's existing LEGO® DUPLO® train collection.
Try floating the little boat in the bath! WARNING: The locomotive and batteries must NOT be placed in or used near water.
Download the optional app at the App Store, Google Play Store or Amazon Kindle Store. Learn more at LEGO.com/devicecheck.