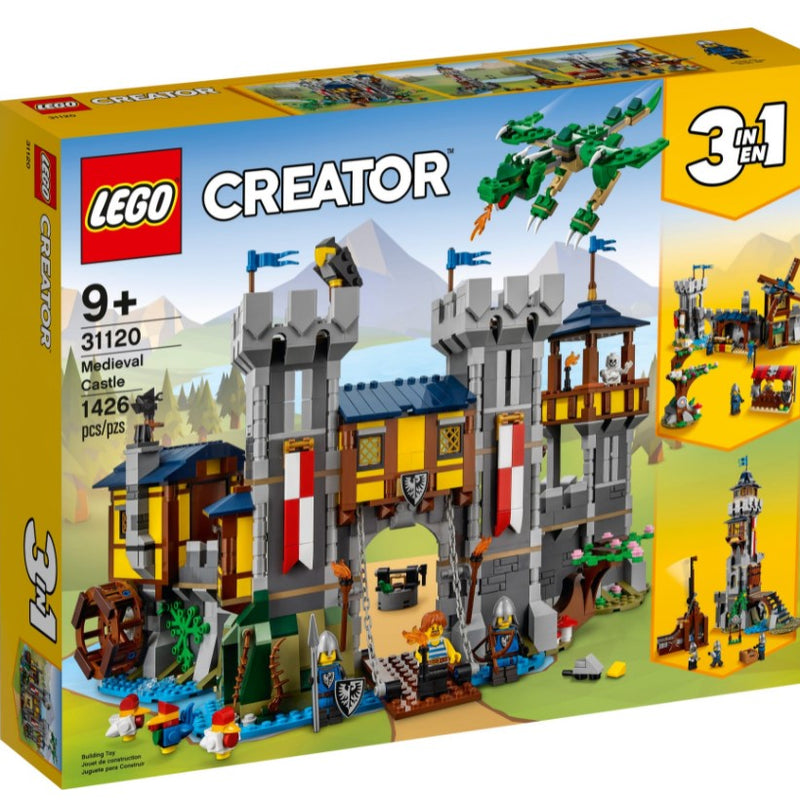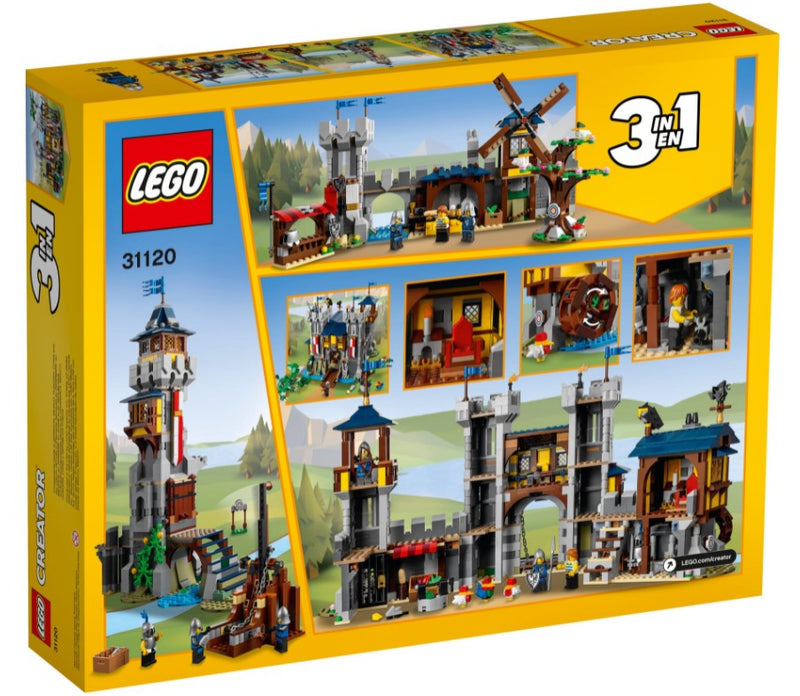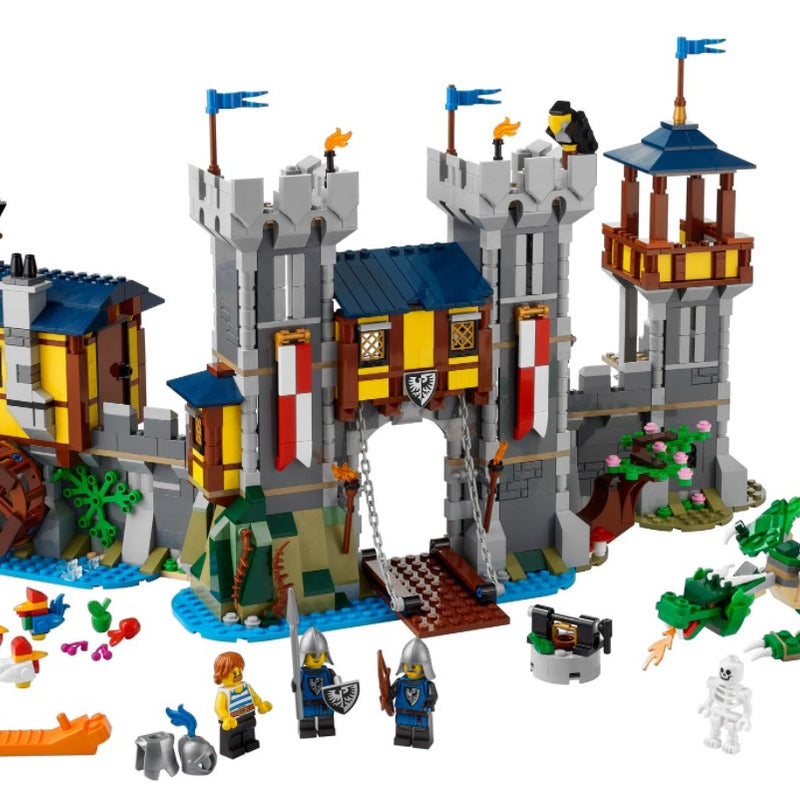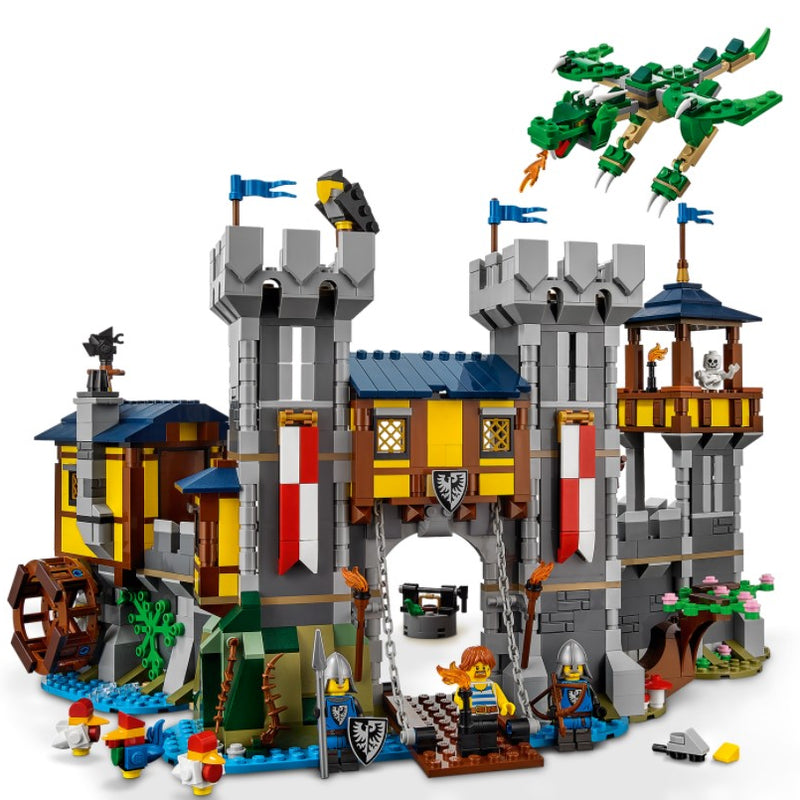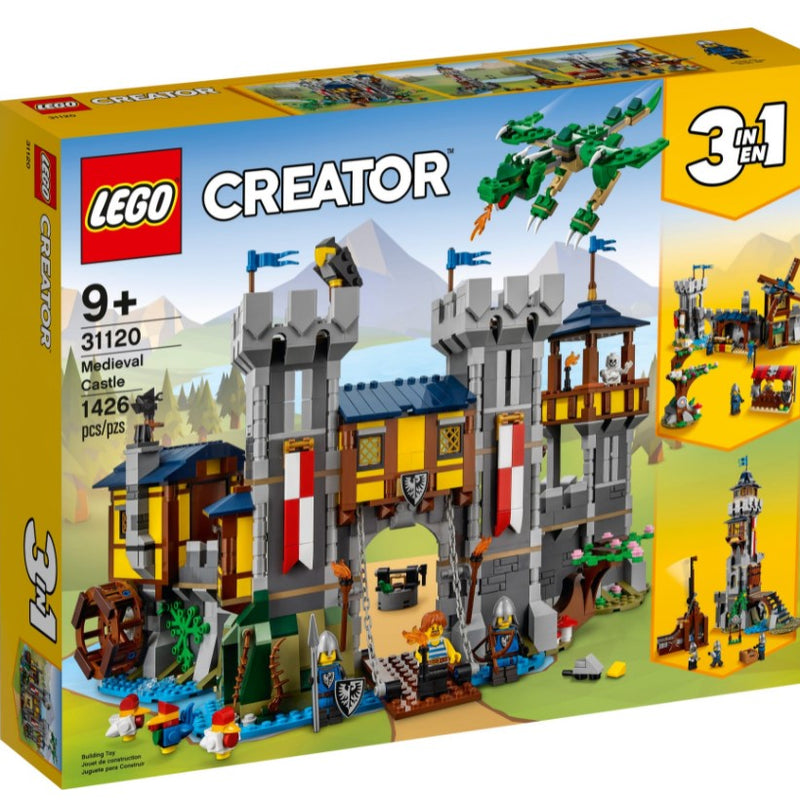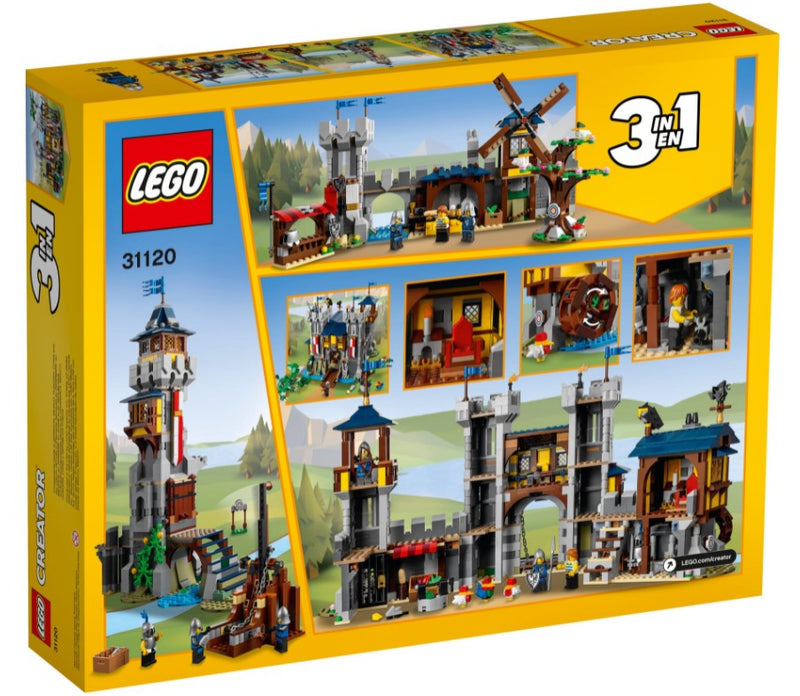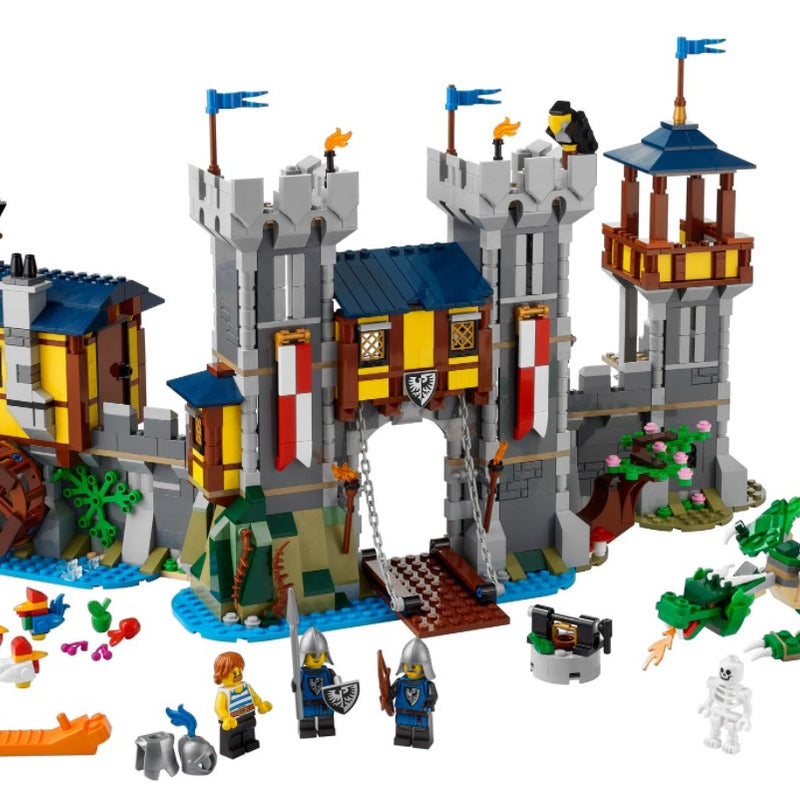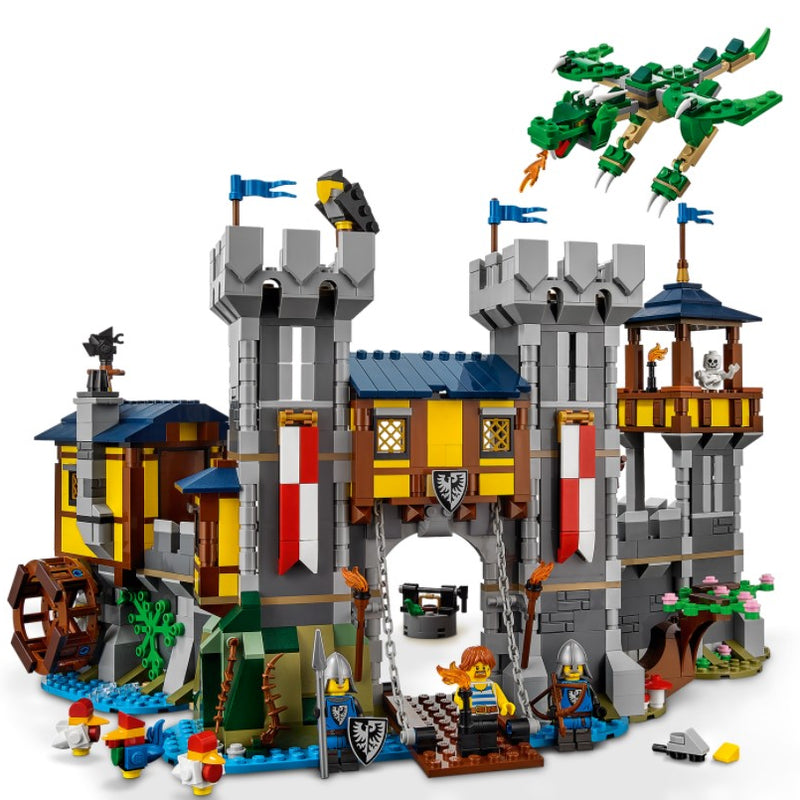 LEGO® Creator 3in1 Medieval Castle 31120
PRODUCT #31120
AGE 9+ 
1426 PIECES
Kids will love taking a trip back in time with this brilliantly detailed LEGO® Creator 3in1 Medieval Castle (31120). It's packed with all they need to create captivating stories – a 2-floored Castle toy with an opening gate, water mill, prison, king's room, 3 minifigures, dragon toy, 3 chickens and a rat. There are also hinges so the Castle can fold open at the back.
The LEGO® Creator 3in1 Medieval Castle (31120) building set will enchant imaginative kids with 3 models in 1 – a Medieval Castle, castle tower and medieval marketplace.
This medieval toy set also includes 3 minifigures – a blacksmith and 2 medieval guards with impressive weapons to add even more fun to kids' daring adventures.
The Castle has 2 floors and hinges so it can fold open at the back for different play options. It also features an opening gate, smithy, water mill, king's room anda prison.
The castle tower is accompanied by a working catapult toy, while the medieval marketplace features a water mill, guard tower and prison.
This Castle toy for kids measures over 10.5 in. (26 cm) high, 12 in. (31 cm) wide and 11 in. (28 cm) deep – a great size for play or to proudly display in a bedroom.