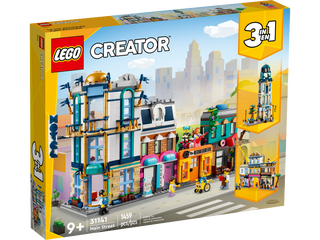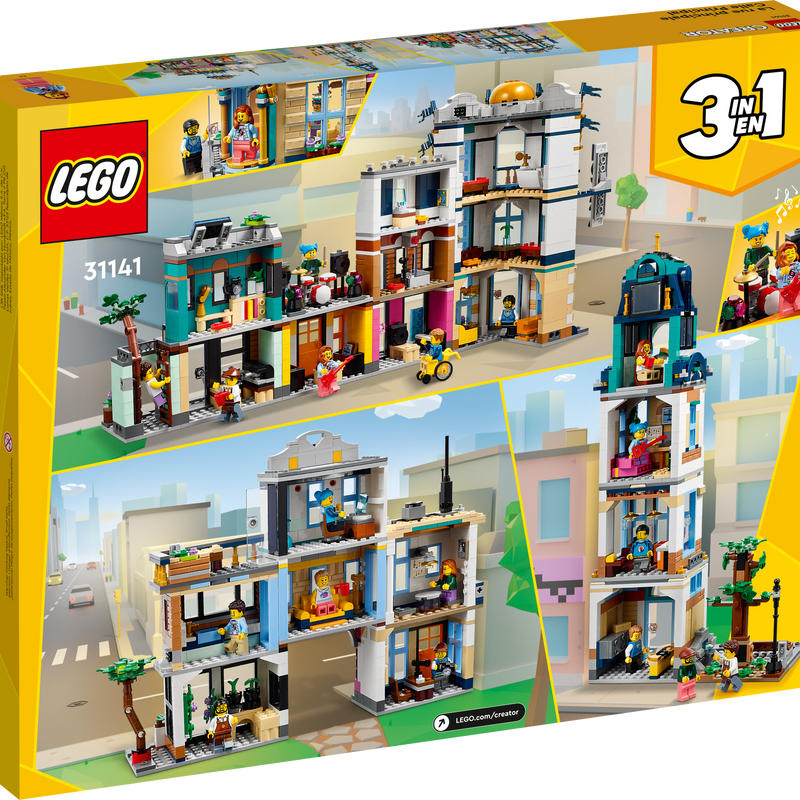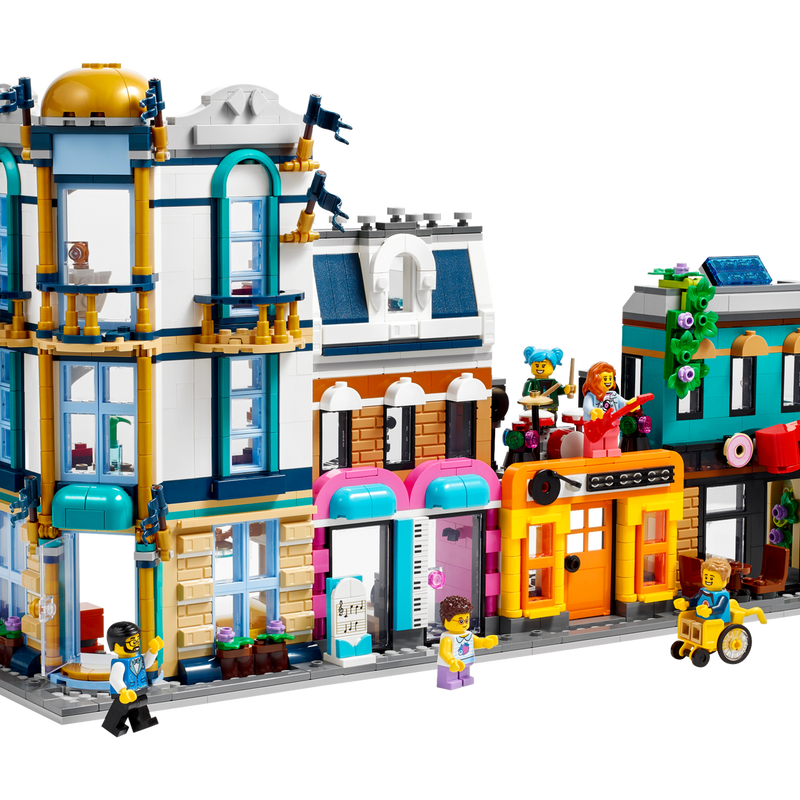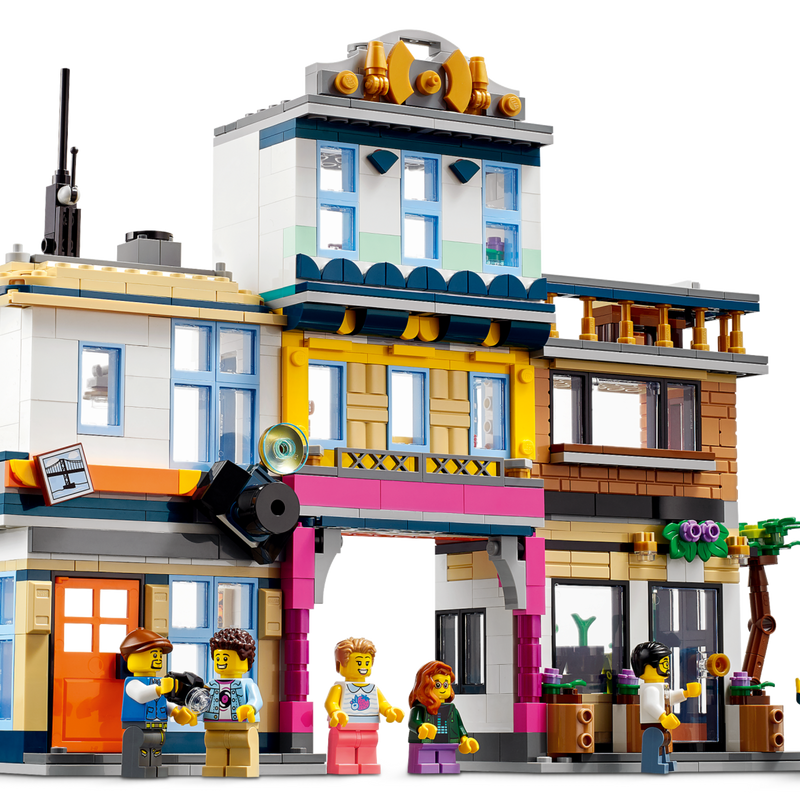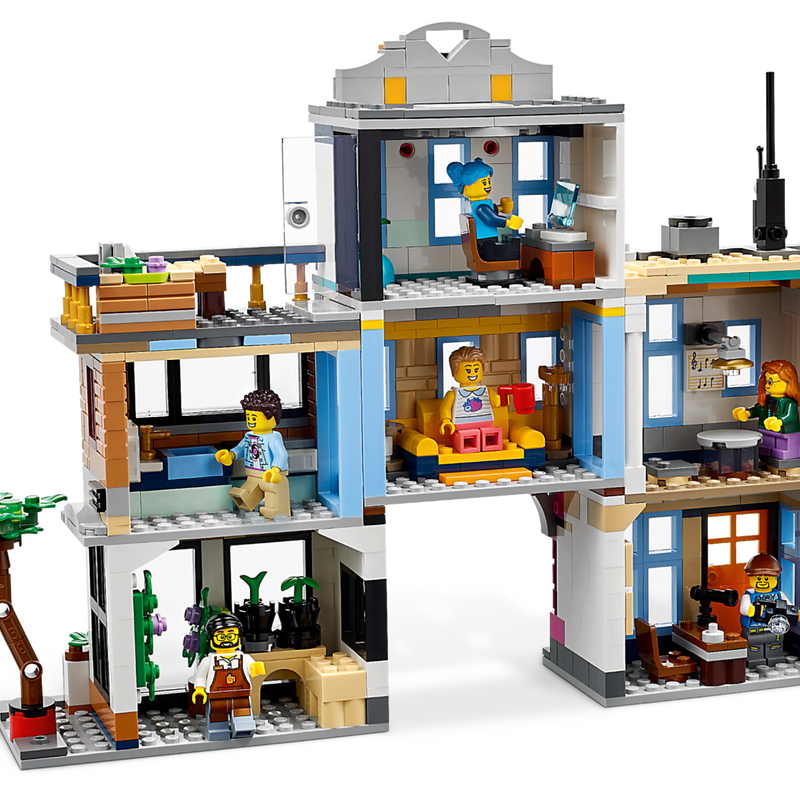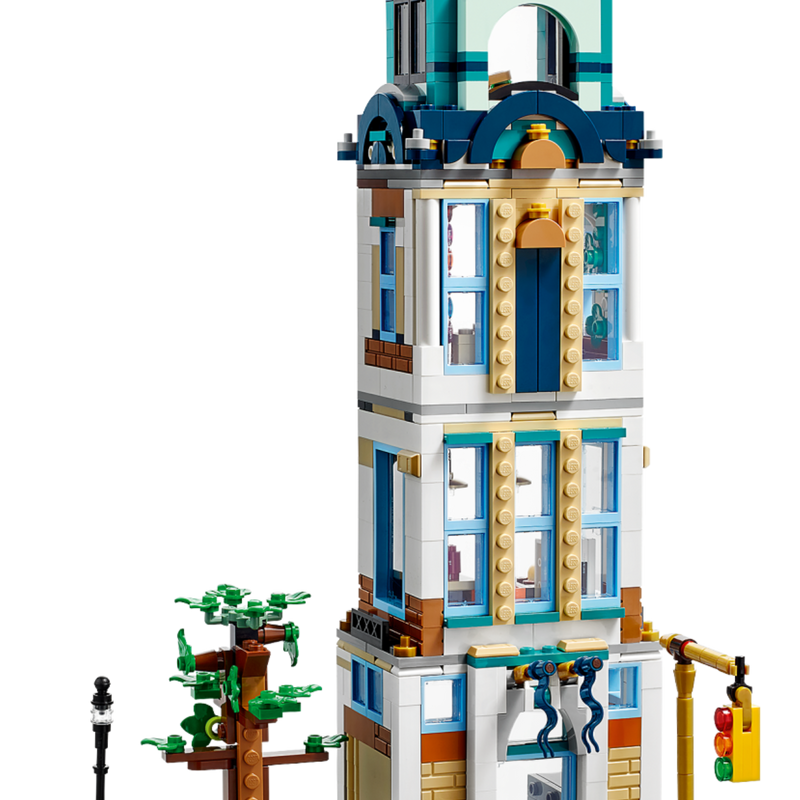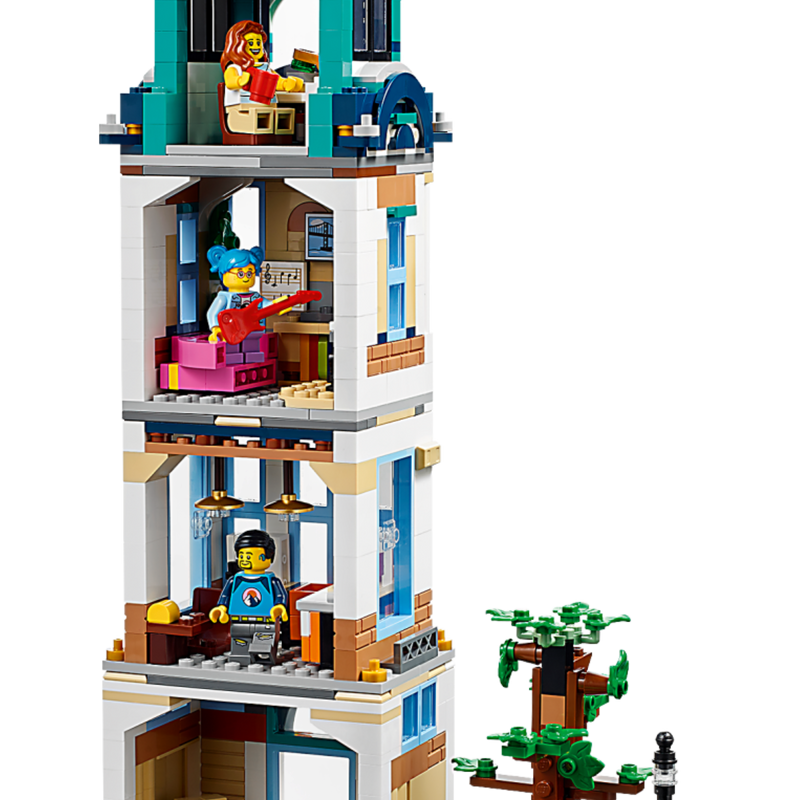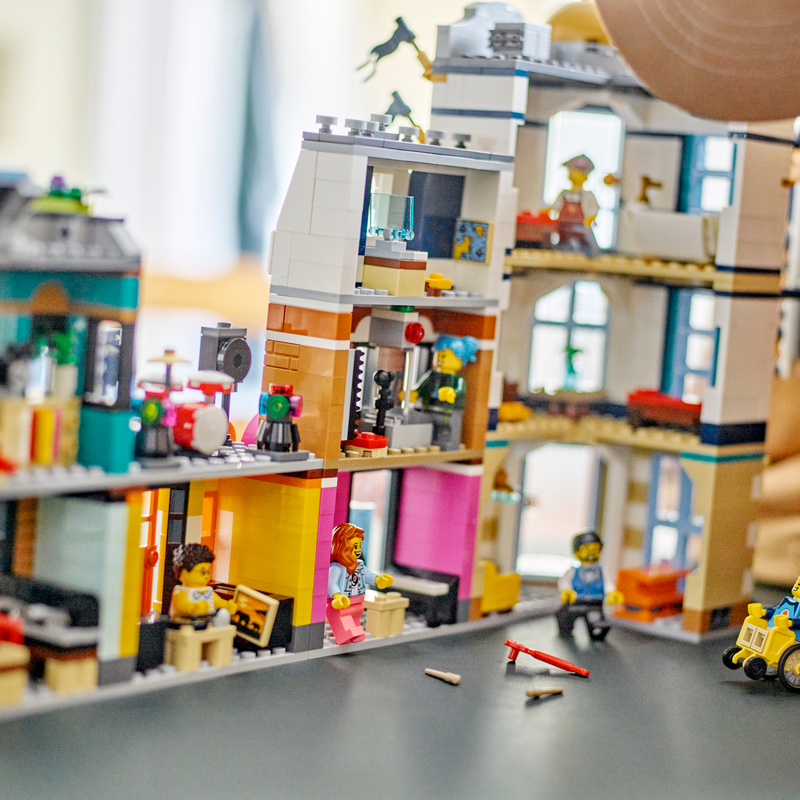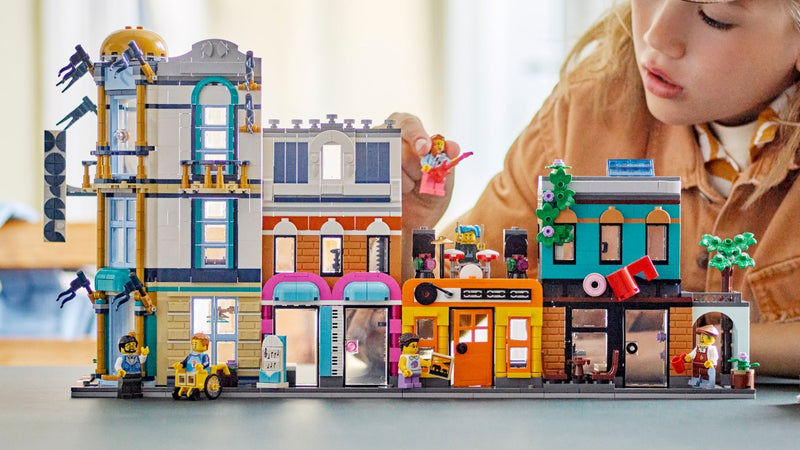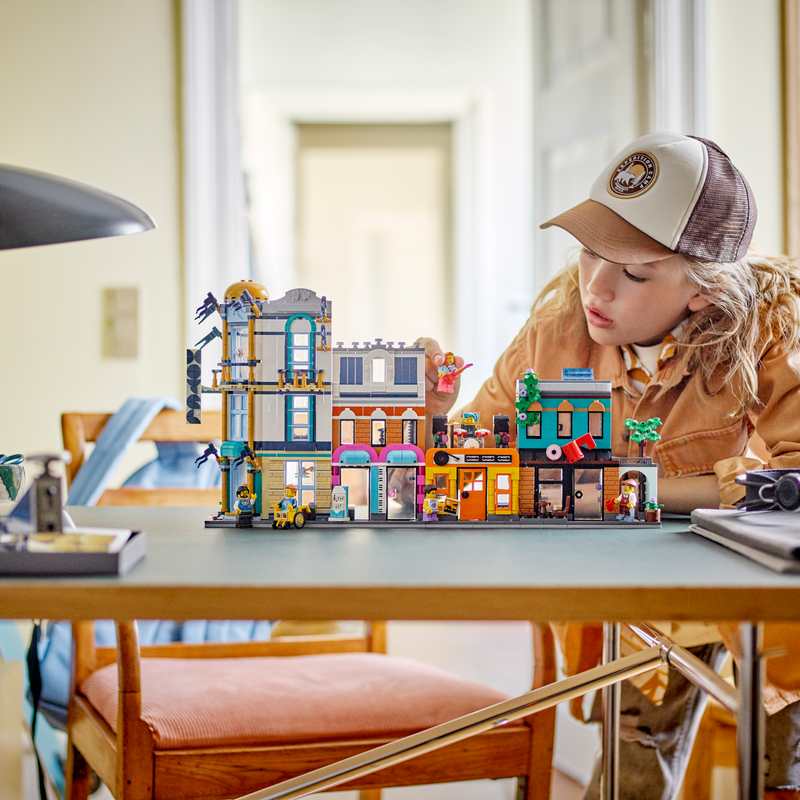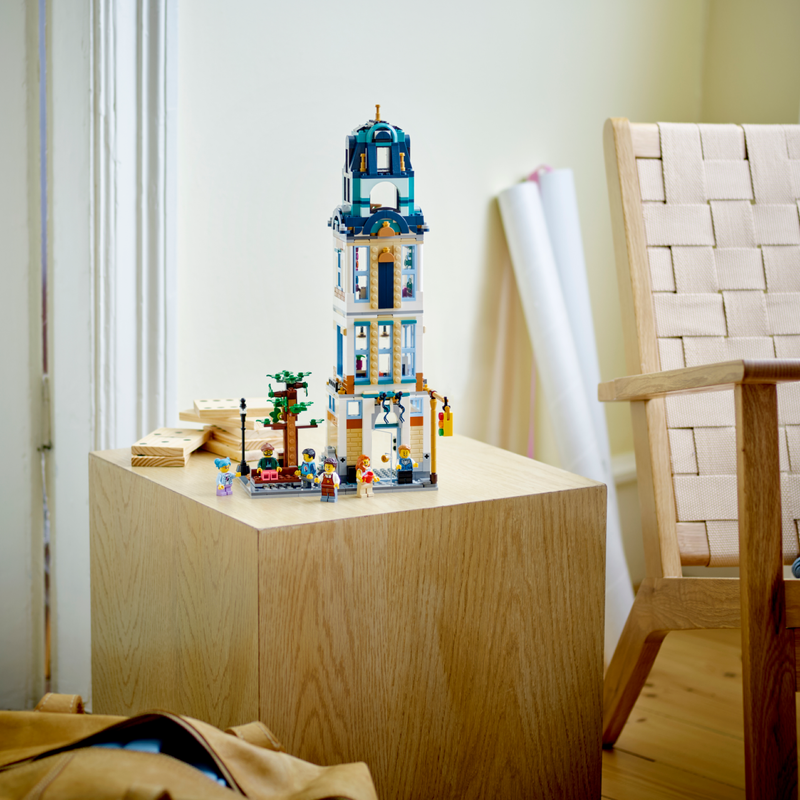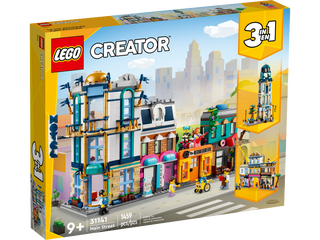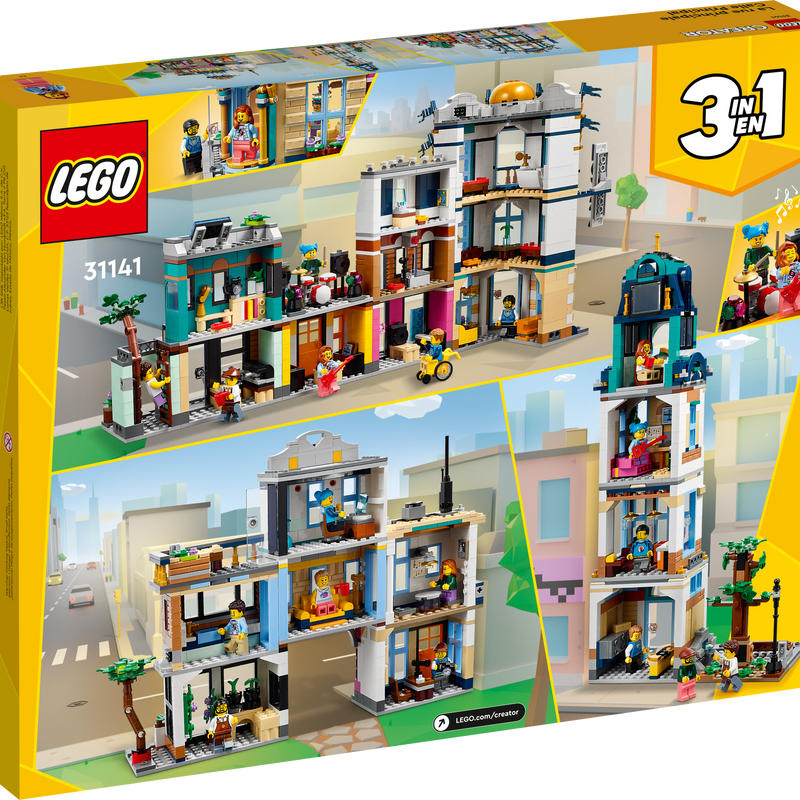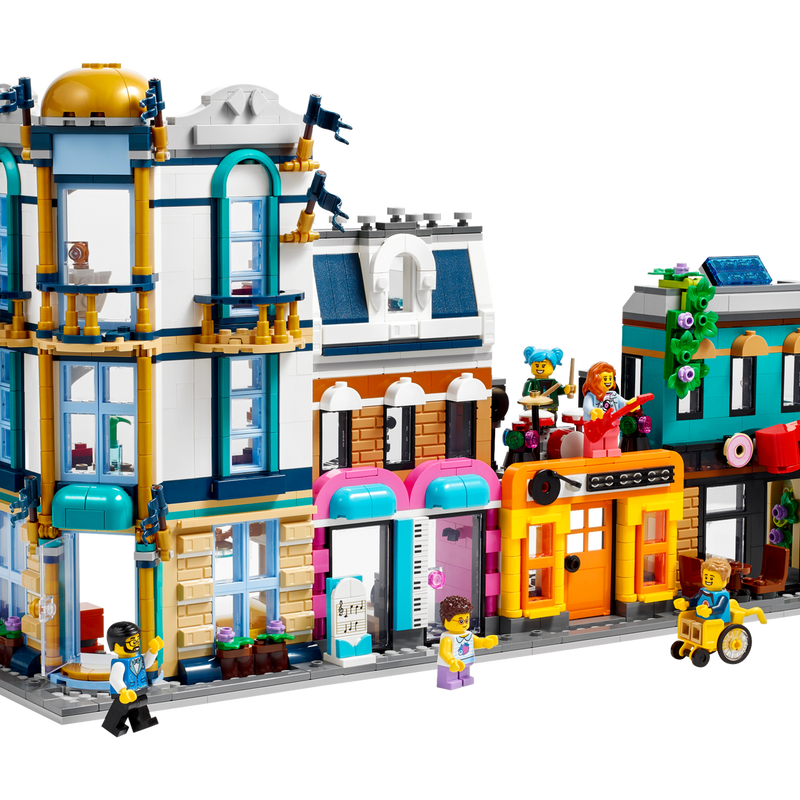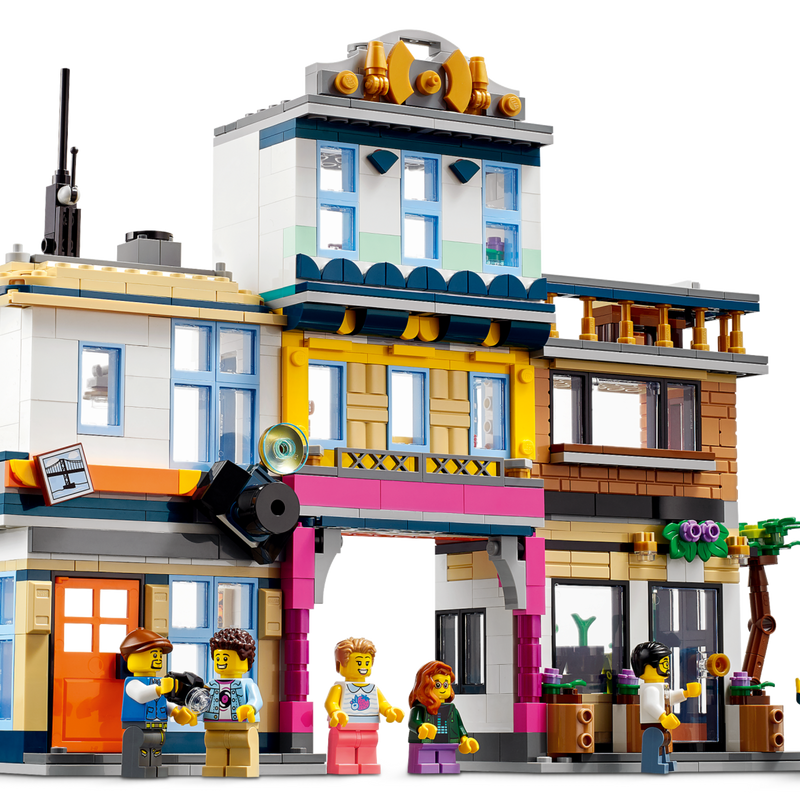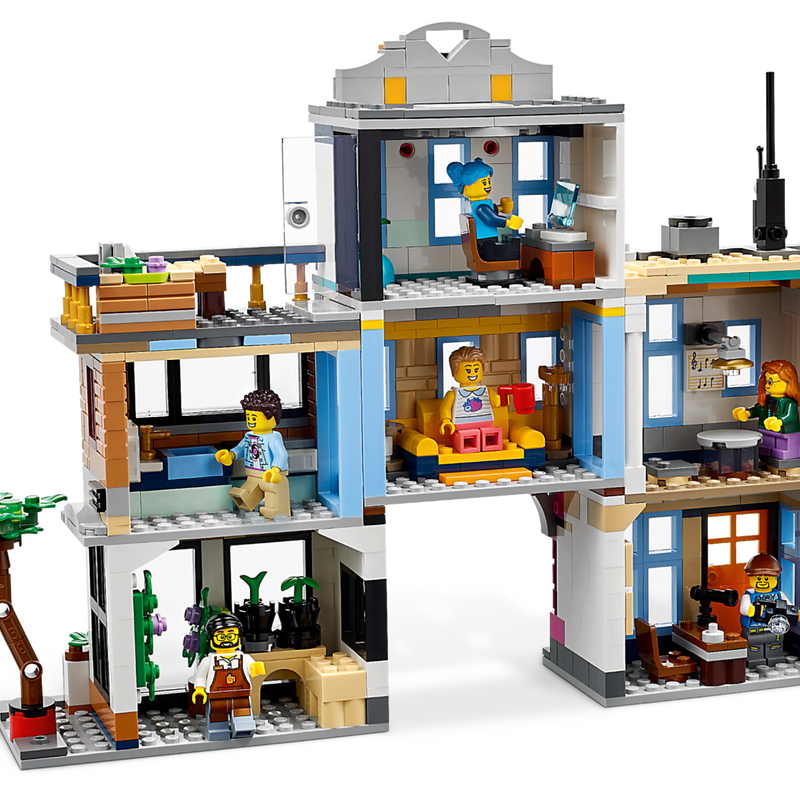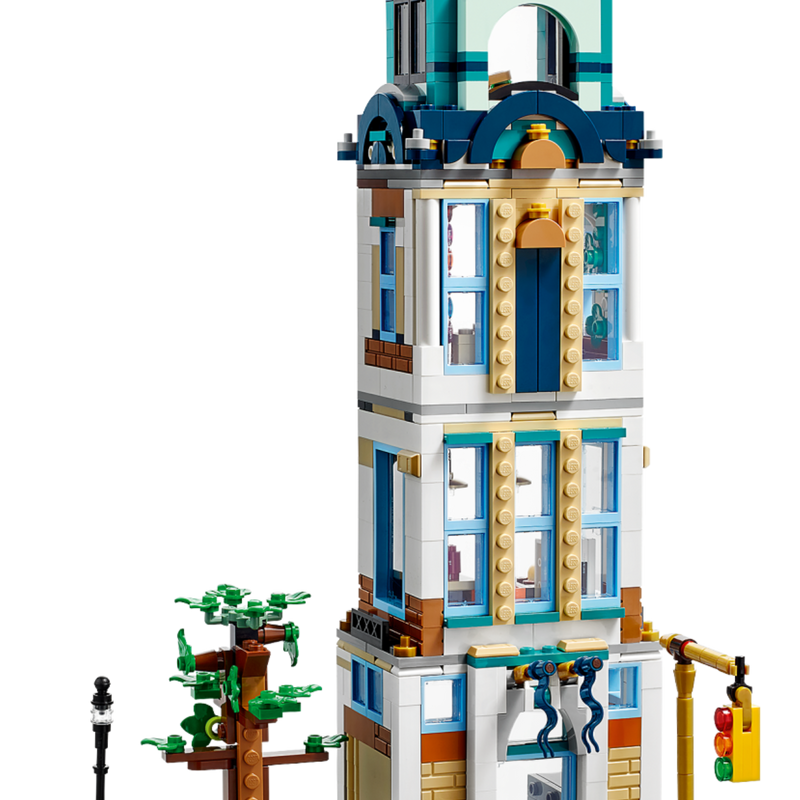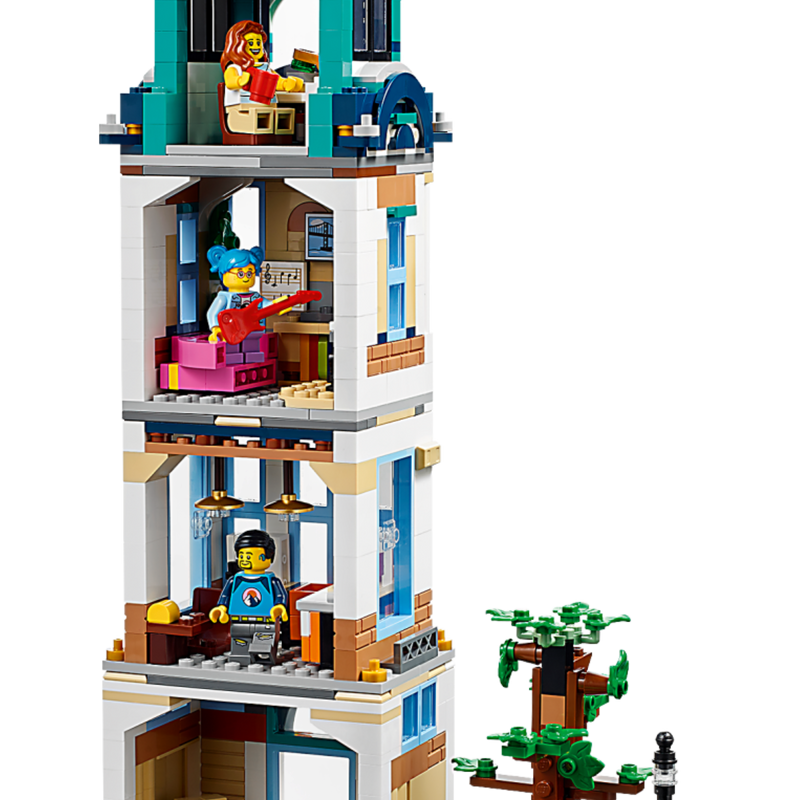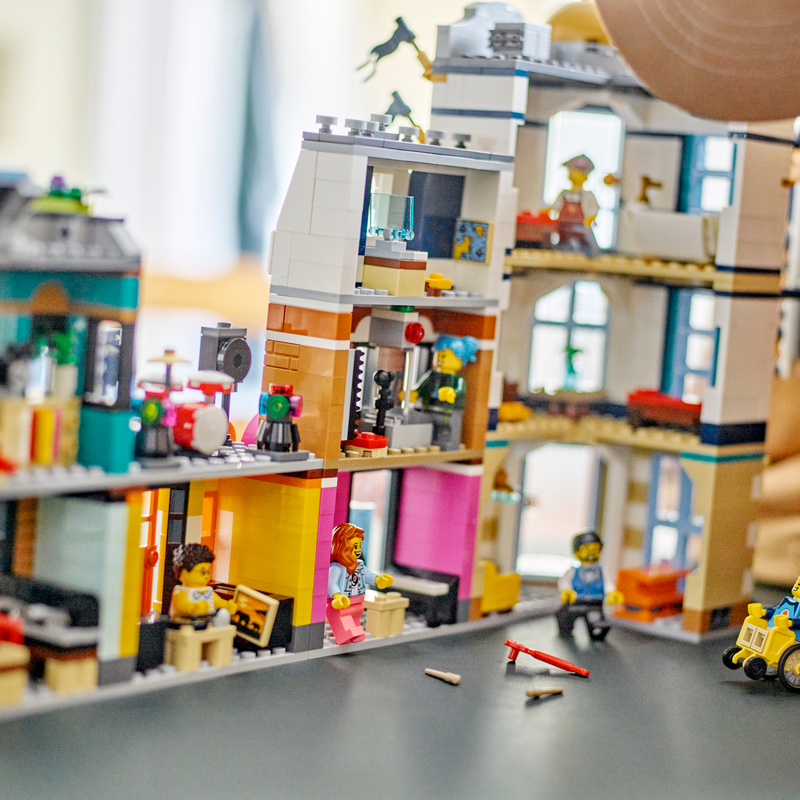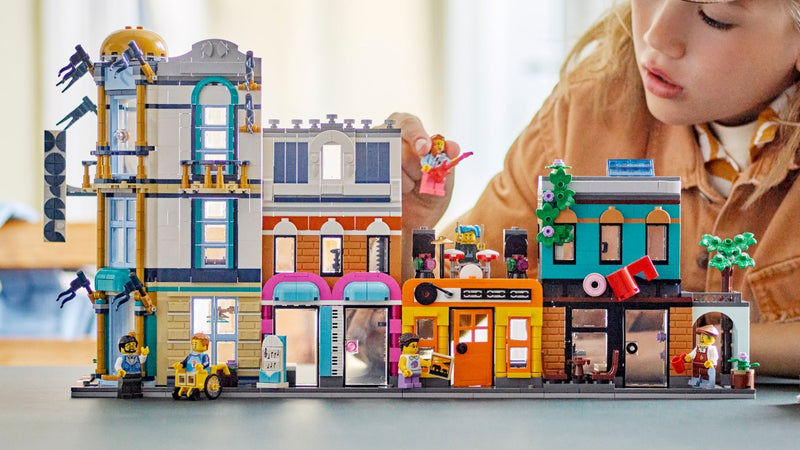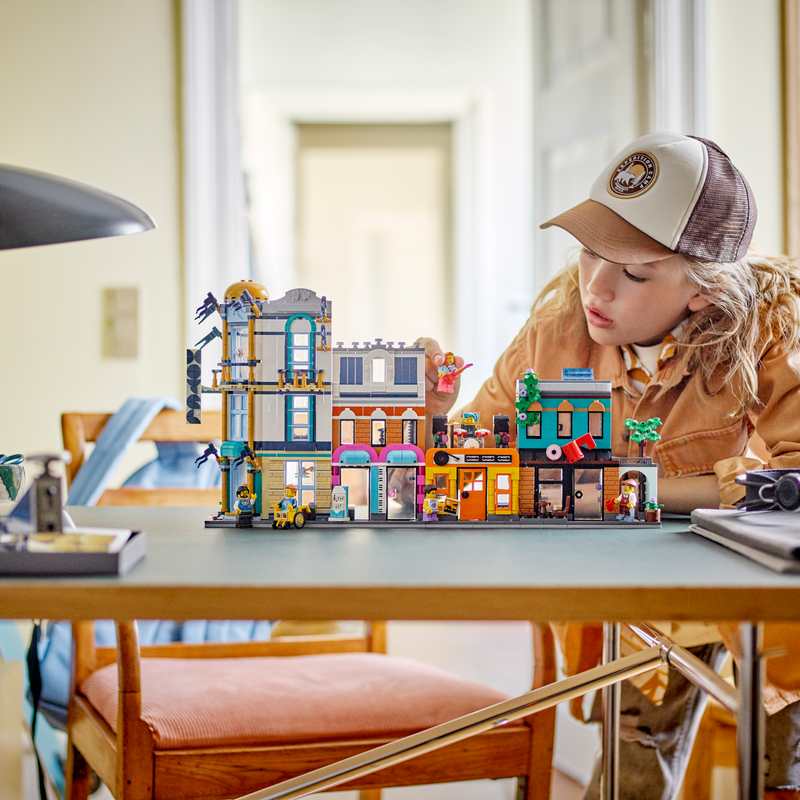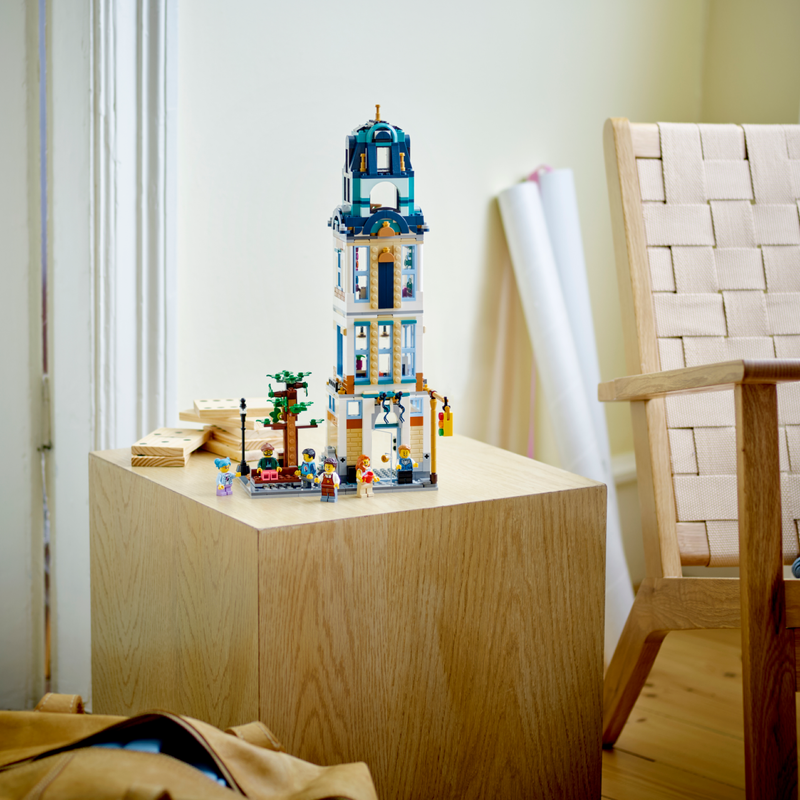 LEGO® Creator 3in1 Main Street 31141
PRODUCT # 31141
AGE 9+
1459 PIECES

LEGO® fans aged 9+ enjoy a fun trip to the city with this LEGO Creator 3in1 Main Street (31141) building set. It features 4 different buildings: a 3-floor corner hotel, a music store, a record store with a band on the rooftop and a café. Each building connects to form a street scene or can be detached to play with separately.


3in1 toy – Kids can play out exciting city stories with this LEGO® Creator 3in1 Main Street (31141) playset, featuring 3 models in 1: a toy city street, an art deco building and a market street.


Endless play – LEGO® fans can build and rebuild 3 different city scenes: a street with a hotel, music store, record store and café; a 4-floor art deco apartment building; or an archway market street.



6 minifigures – Includes a coffee shop worker, a hotel receptionist, a singer, a wheelchair user, a child and a store clerk. The characters' hair and torsos can be switched for greater diversity.

Display item – Measuring over 14.5 in. (38 cm) high, 7 in. (19 cm) wide and 5.5 in. (14 cm) deep, the art deco building can be proudly displayed in kids' bedrooms between playtimes