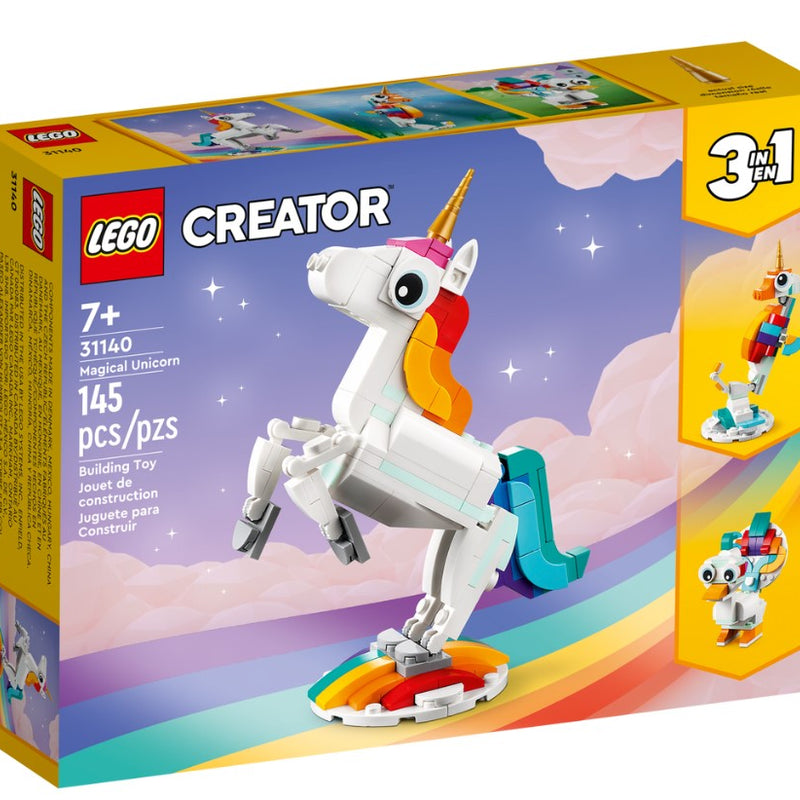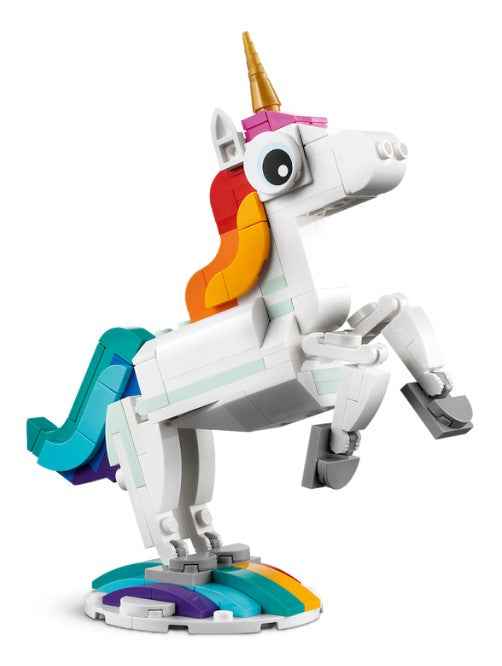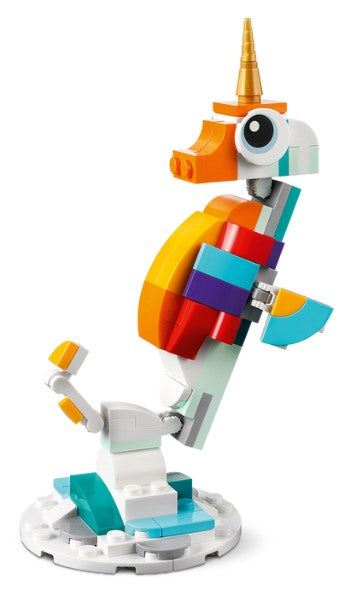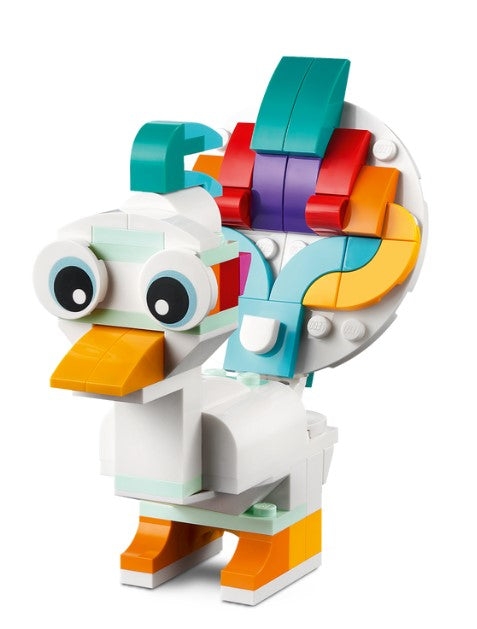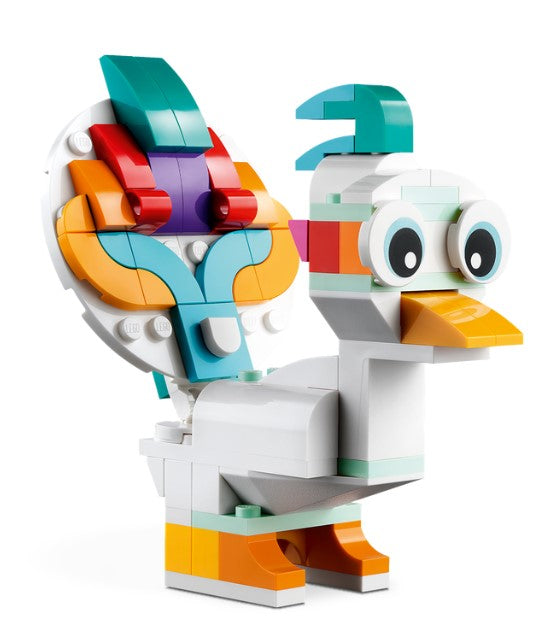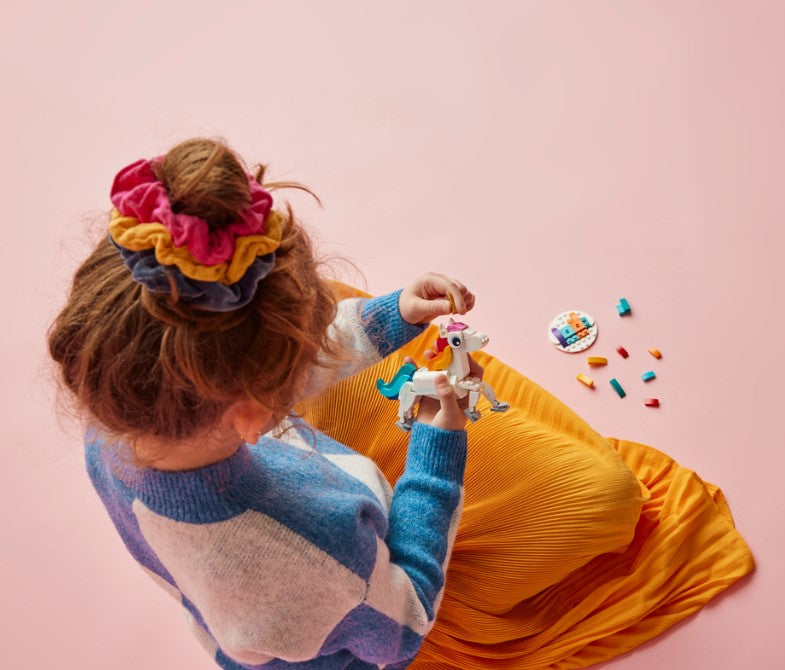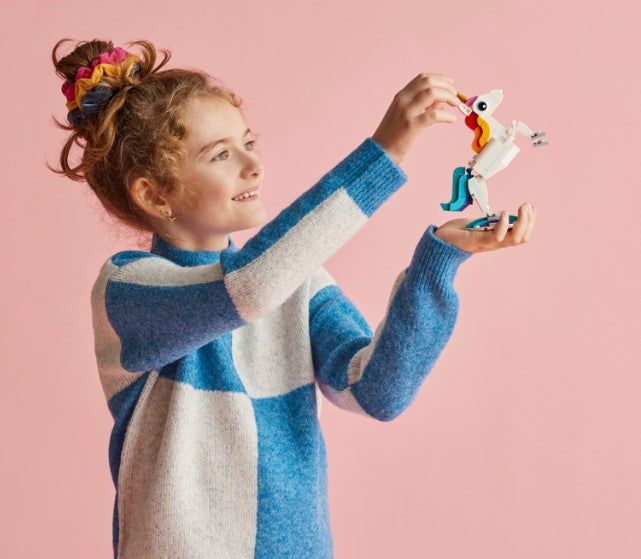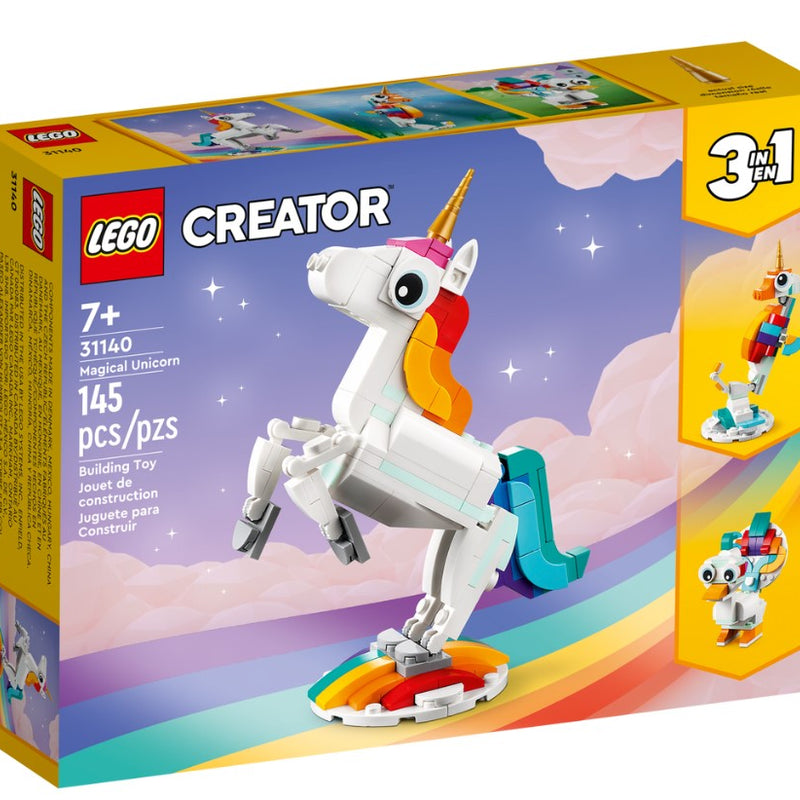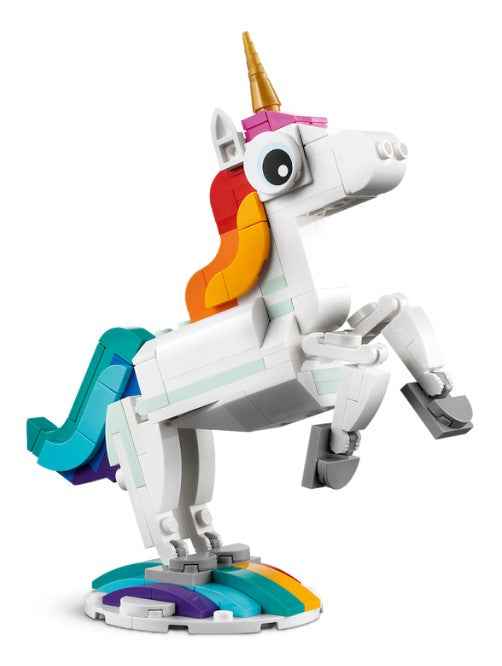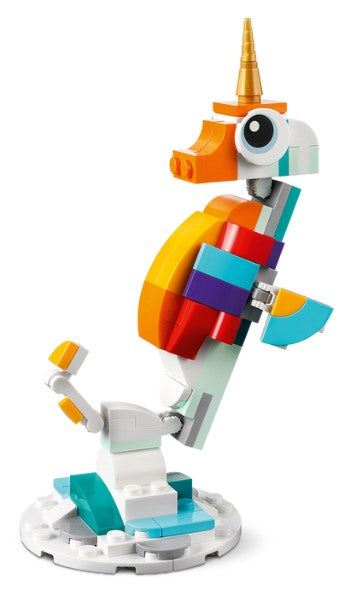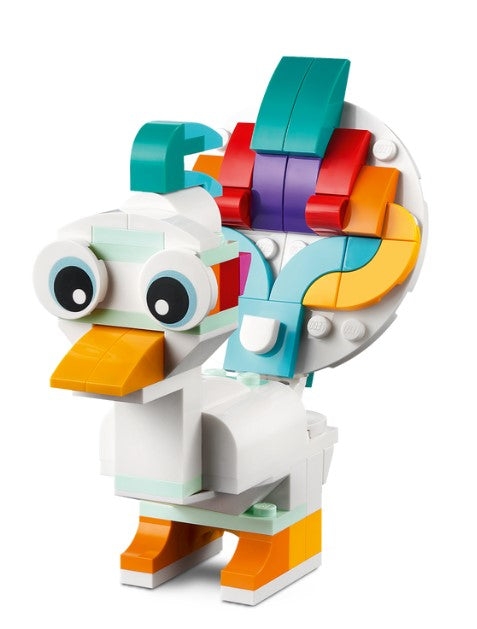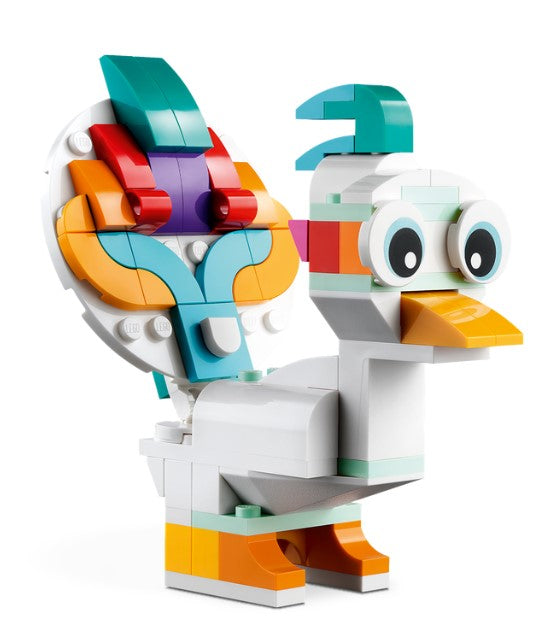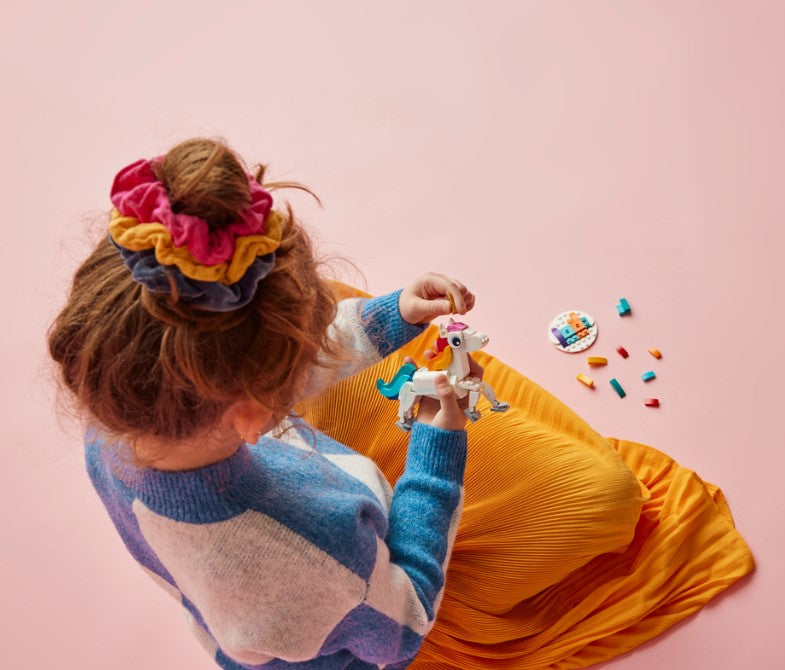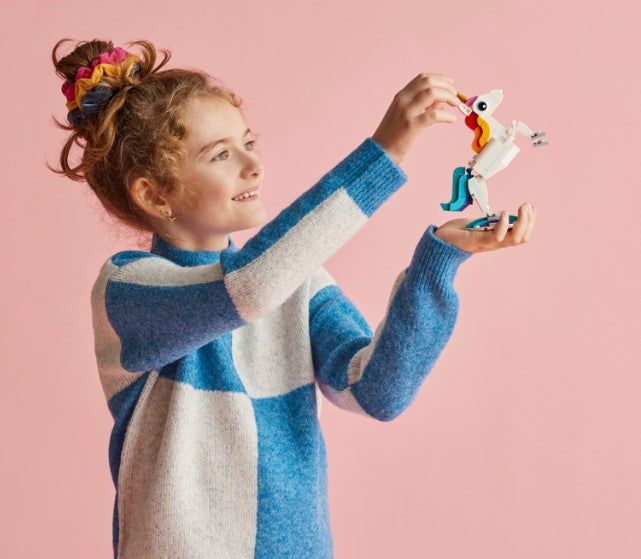 LEGO® Creator 3in1 Magical Unicorn 31140
PRODUCT # 31140
AGE 7
+
145 
PIECES
Imaginative kids aged 7+ can be transported to a mythical land for enthralling action with this 3in1 Magical Unicorn (31140) building set. It features a unicorn toy with a golden horn, colorful tail, and posable legs and hooves. It can be presented in 2 different positions: standing on 4 legs or reared up on its 2 hind legs for an iconic pose and displayed on the set's rainbow stand.
3 magical creatures in 1 set – Little builders can build and rebuild 3 different colorful models with this LEGO® Creator 3in1 Magical Unicorn (31140) playset.


Long-lasting play value – Kids can enjoy fun stories with 3 different scenes in a mythical land: trot across a rainbow with a Magical Unicorn, swim with a seahorse or play with a peacock.


Posable models – Each of the 3 creatures has posable body parts: the unicorn can move its legs and hooves; the seahorse moves its tail, fins and head; and the peacock has a movable tail and eyes.


Play and display – All 3 of these durable magical animals can be easily displayed: the unicorn on a rainbow stand, the seahorse toy on a seabed stand, and the toy peacock on its 2 legs.

Play on the go – Standing over 5 in. (13 cm) tall, the Magical Unicorn can be played with at home by kids or popped in a bag and taken with them on their travels