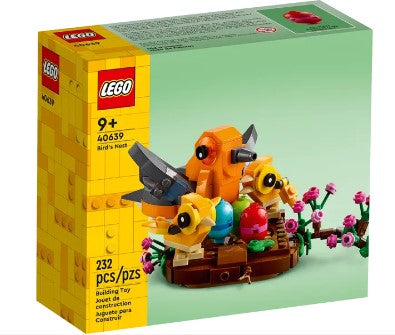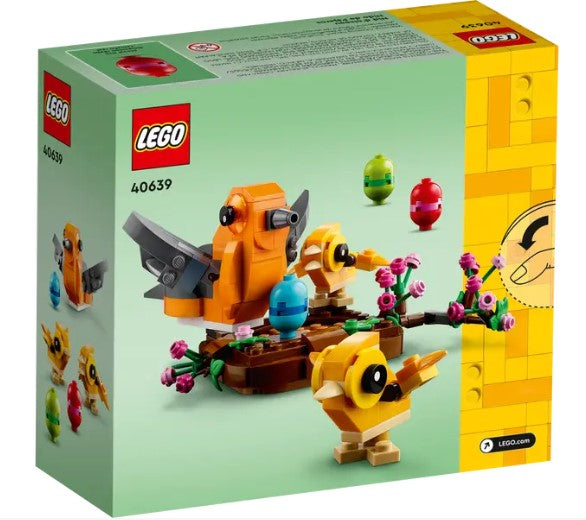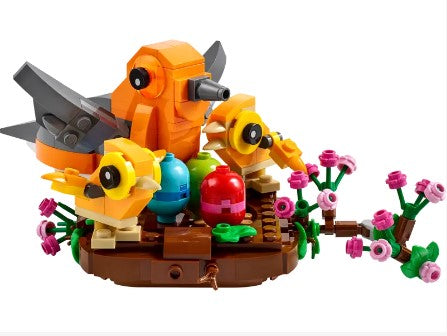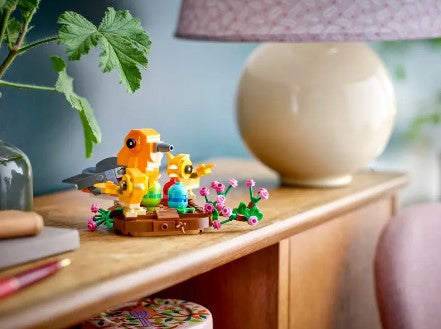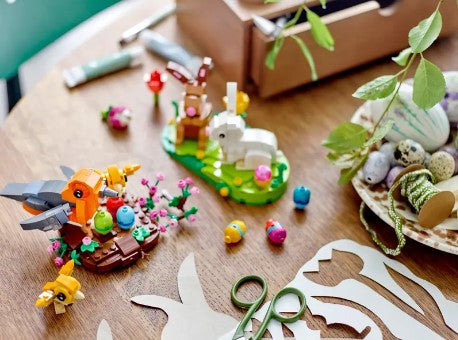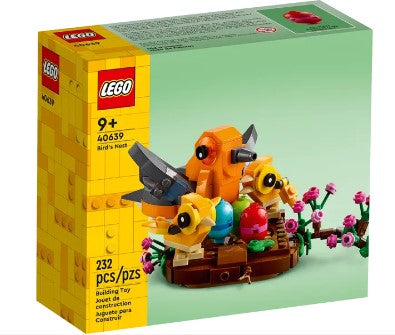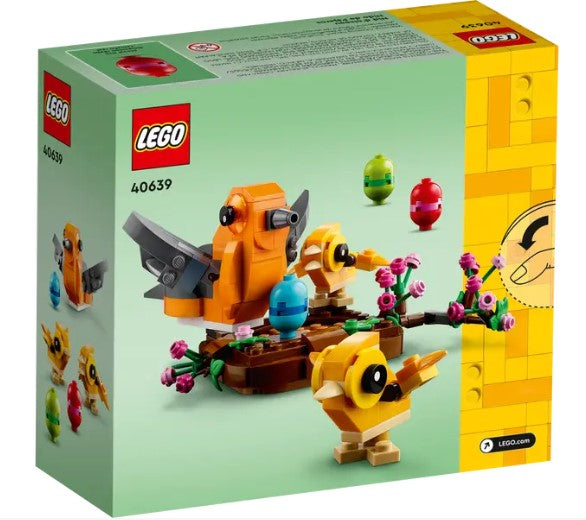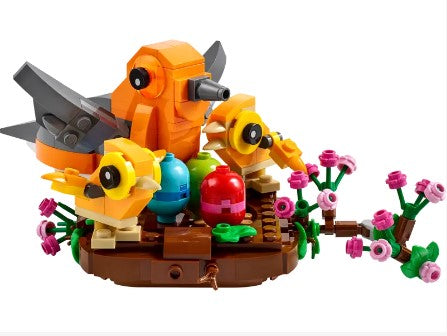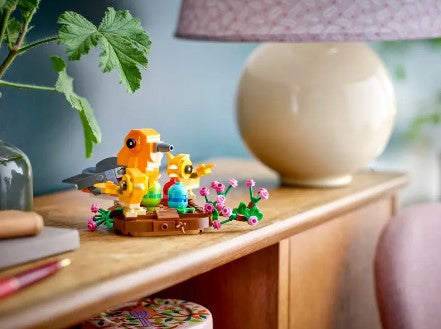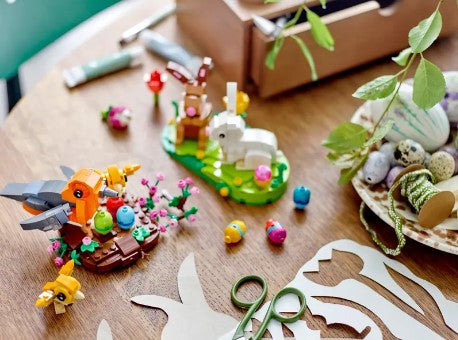 Sold out
PRODUCT #40639
AGE 9+
232 PIECES

Appeal to builders aged 9 and up with a fun gift to have in time for both spring and Easter – the LEGO® Bird's Nest (40639) kit. The set has 232 pieces and features a nest with a flowering branch and space for a mama bird, 2 chicks and 3 Easter eggs. The birds and eggs can be removed, and all 3 birds have movable wings, making this a fun set for kids to display in different ways. Kids can also rearrange the flowers on the nest and branch as they celebrate the Easter holiday and spring itself!
Celebrate spring – Build a LEGO® Bird's Nest (40639) for a meaningful seasonal or Easter display for a table or shelf. A creative gift for families and older kids with a passion for animals and nature.


Highly customizable – The eggs, flowers and branch can be moved around on the nest. The mama and baby birds can be removed from the nest, and have movable wings so they can be posed in different ways.


Measurements – The nest, without the birds, measures 2.5 in. (7 cm) high, 7 in (19 cm) wide and 4.5 in. (12 cm) deep. The mama bird stands 1.5 in. (5 cm) tall and 4 in. (11 cm) from beak to tail
Please note that these LEGO® Exclusive sets are not applicable for the GWP campaigns.