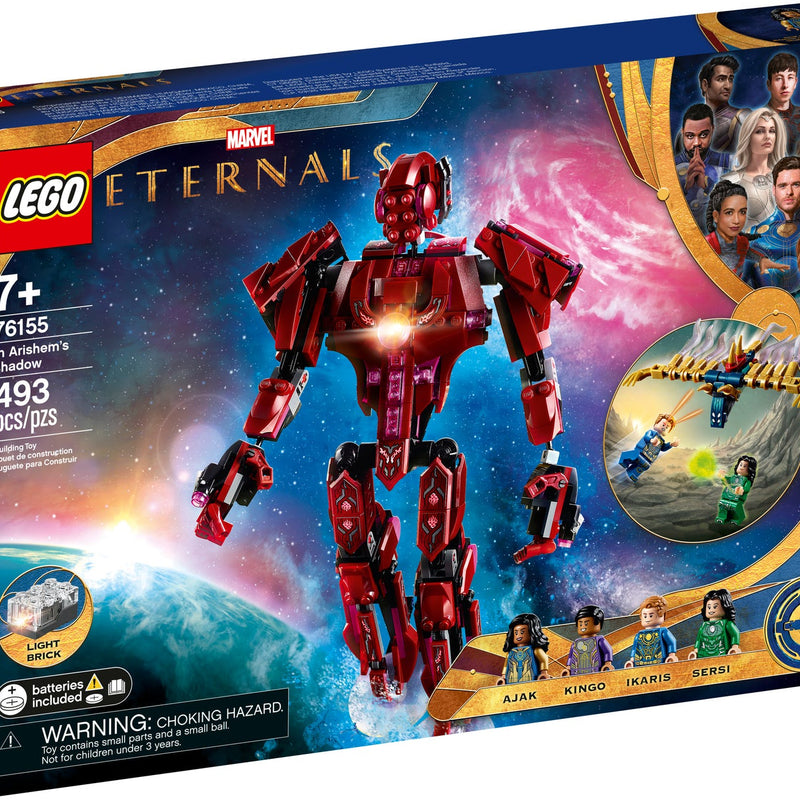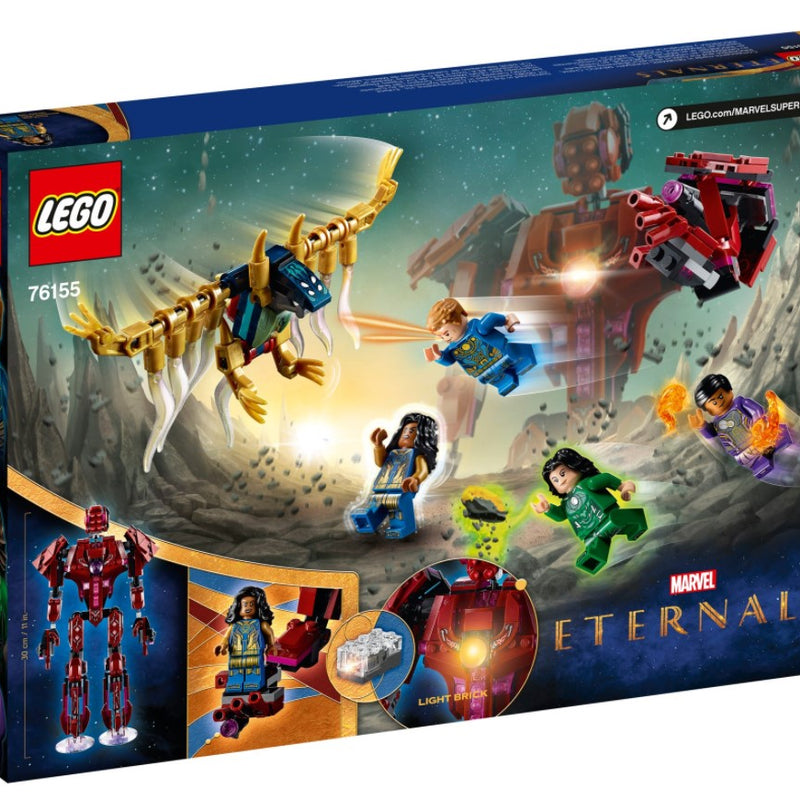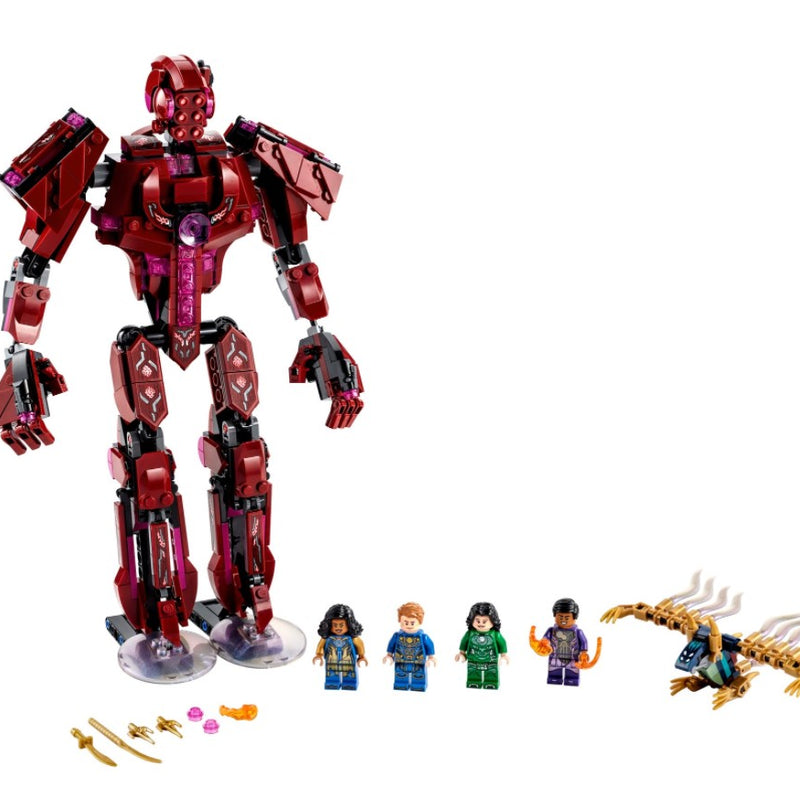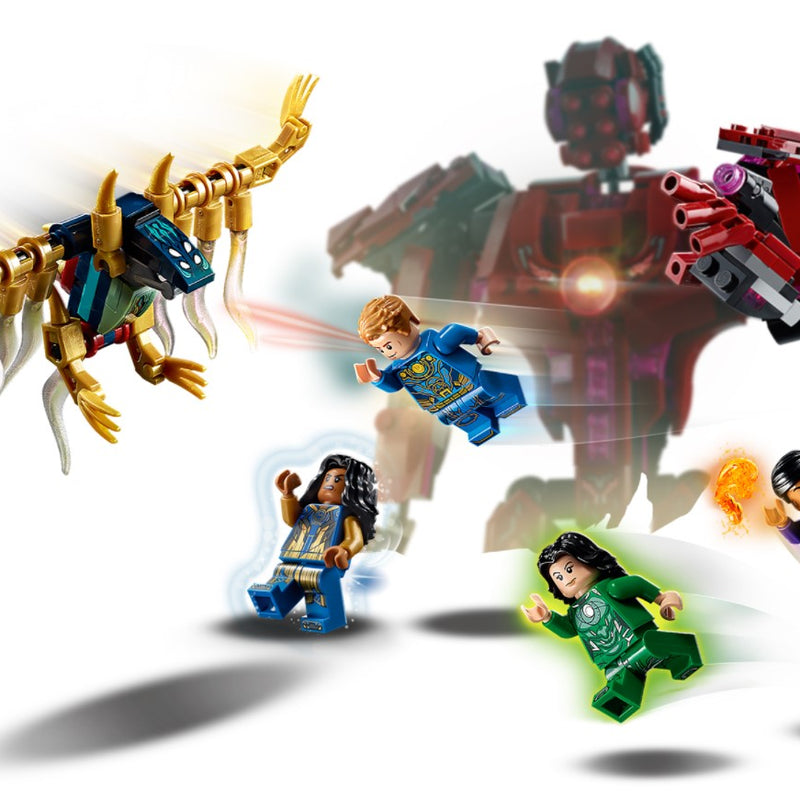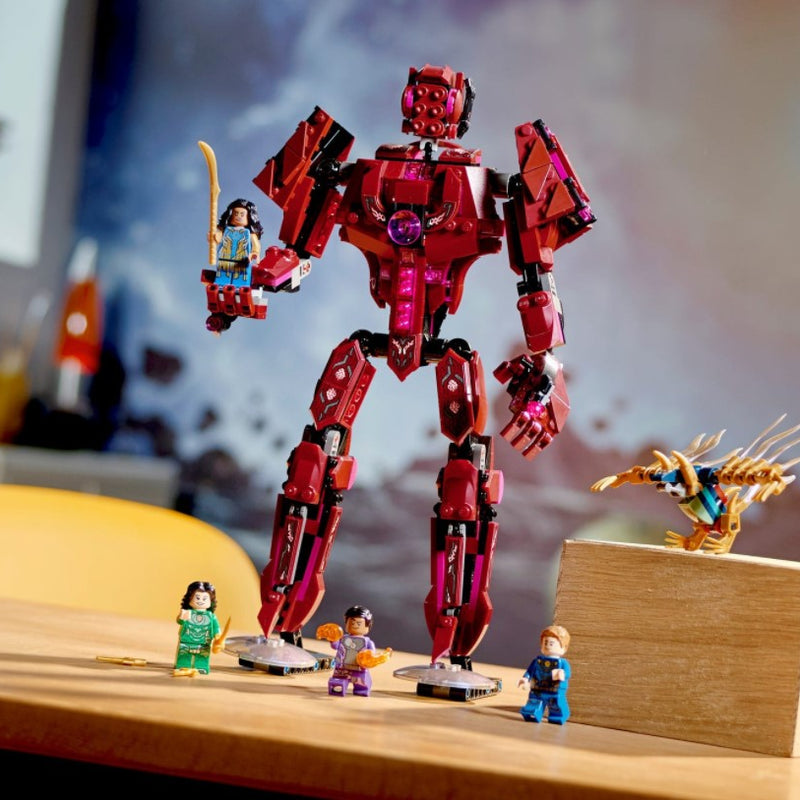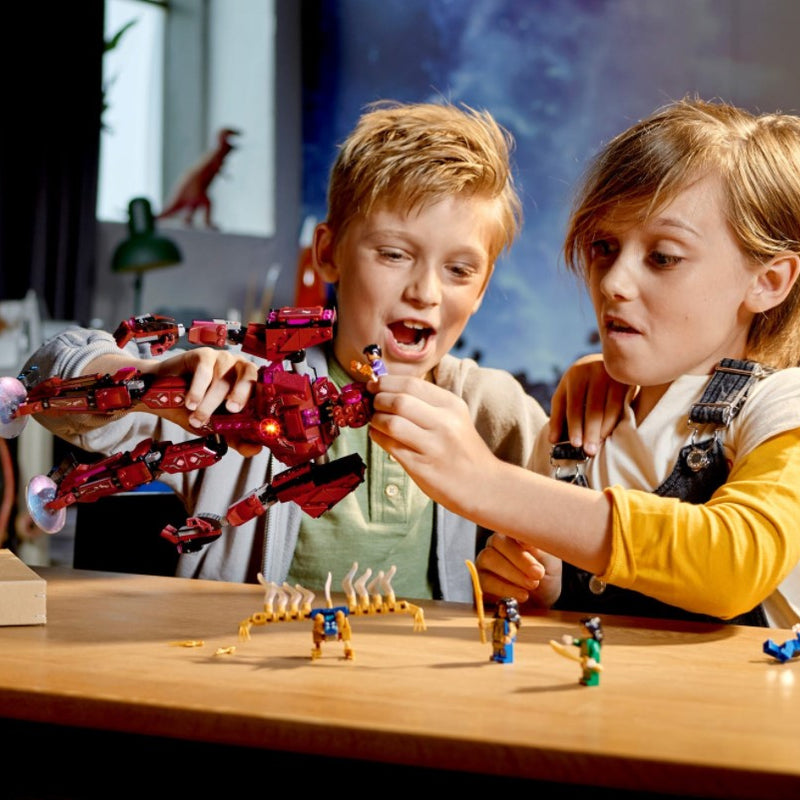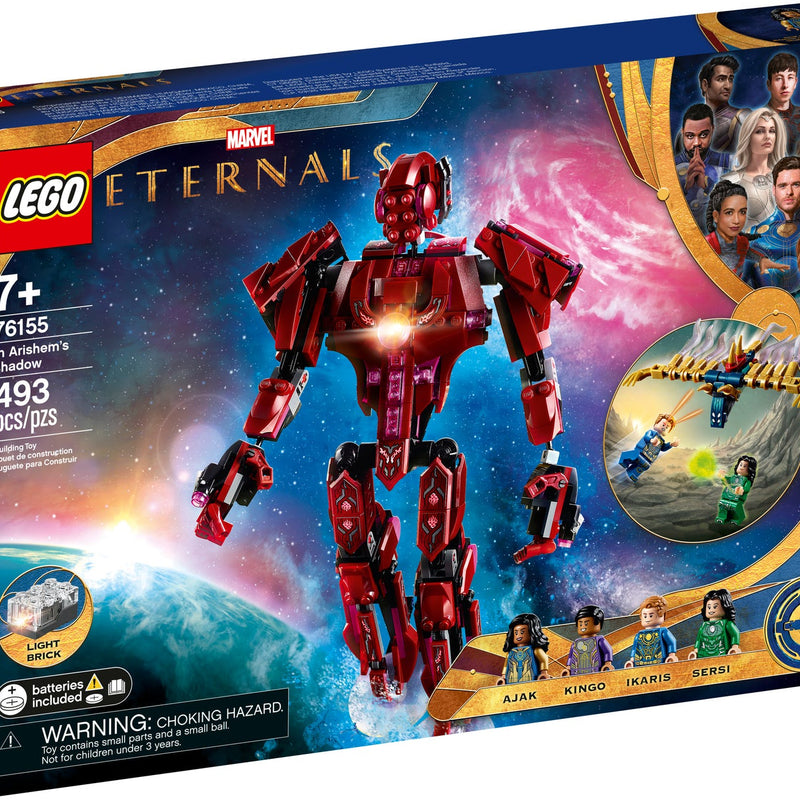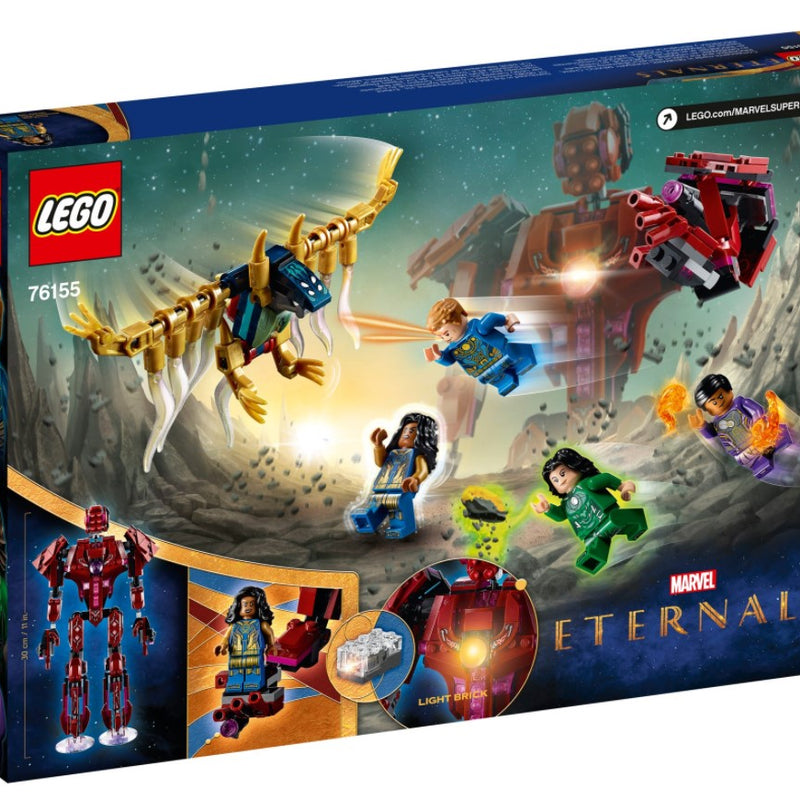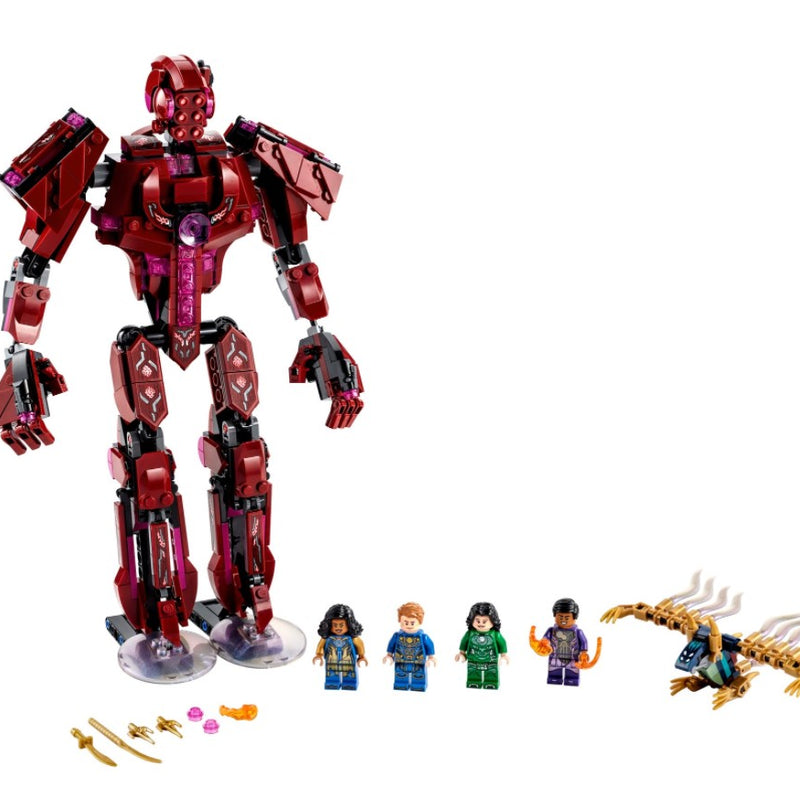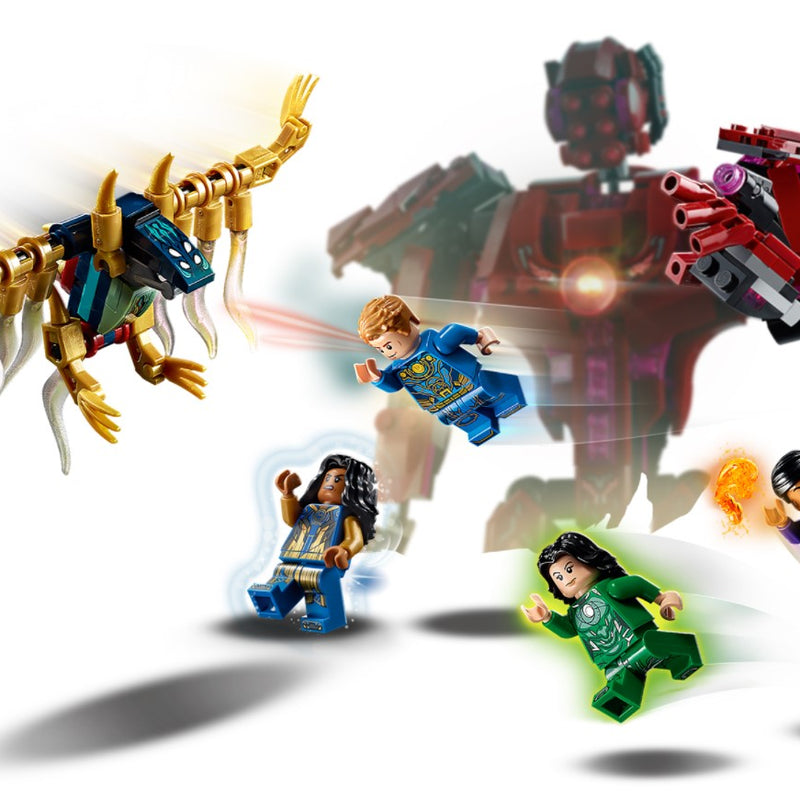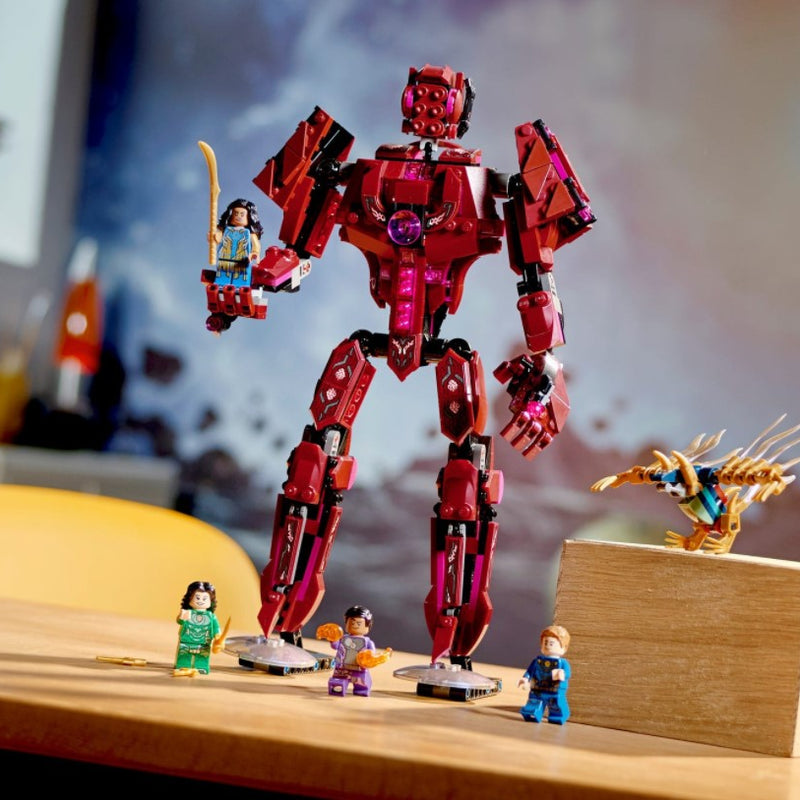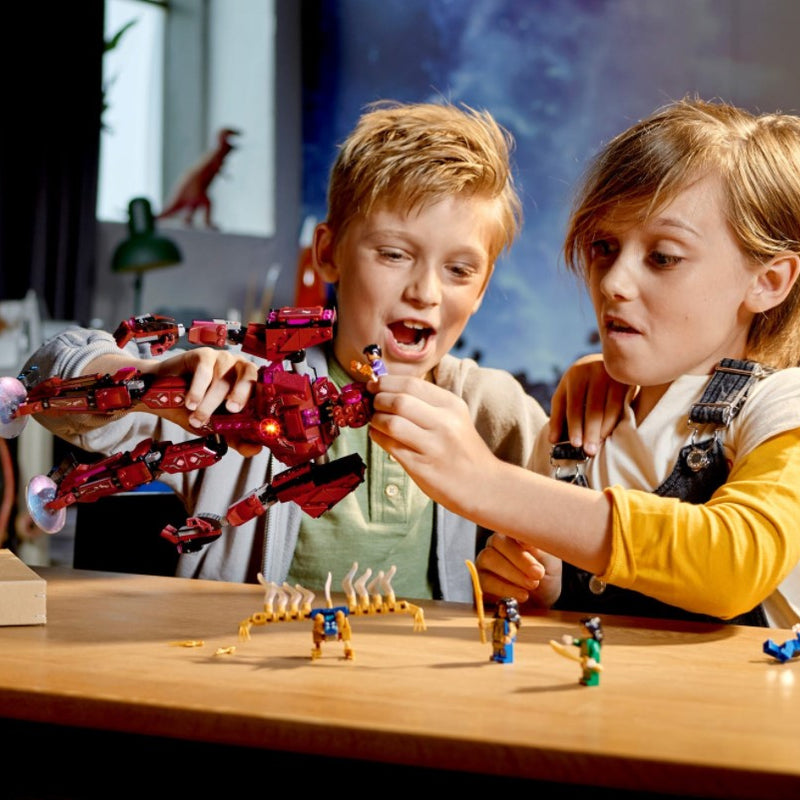 Sold out
LEGO® The Eternals In Arishem's Shadow 76155
RM349.90 MYR
RM209.94 MYR
PRODUCT #76155
AGE 7+
493 PIECES
Combine all the fun elements of the Marvel Studios' The Eternals movie in one awesome LEGO® playset. In Arishem's Shadow (76155) brings 4 Eternals, a Deviant and a Celestial together in a superhero confrontation kids will love.


This LEGO® Marvel The Eternals In Arishem's Shadow (76155) playset puts Marvel movie action into the hands of young superheroes as they help 4 of the Eternals take on an evil Deviant.


Includes 4 Eternals superhero minifigures – Ikaris, Sersi and exclusive Ajak and Kingo – a Deviant figure, a posable Celestial with a light-up chest, 2 daggers, 1 sword, 2 mini shooters and a blade.


Kids need all their superhero skills when a Deviant launches an attack on 4 leading Eternals. With an all-powerful Celestial big enough to hold an Eternal in its hand looking on – anything can happen!


With the Celestial figure standing over 11" (30cm) tall, LEGO® Marvel The Eternals In Arishem's Shadow gives kids superhero action that also looks awesome on display in any youngster's bedroom.