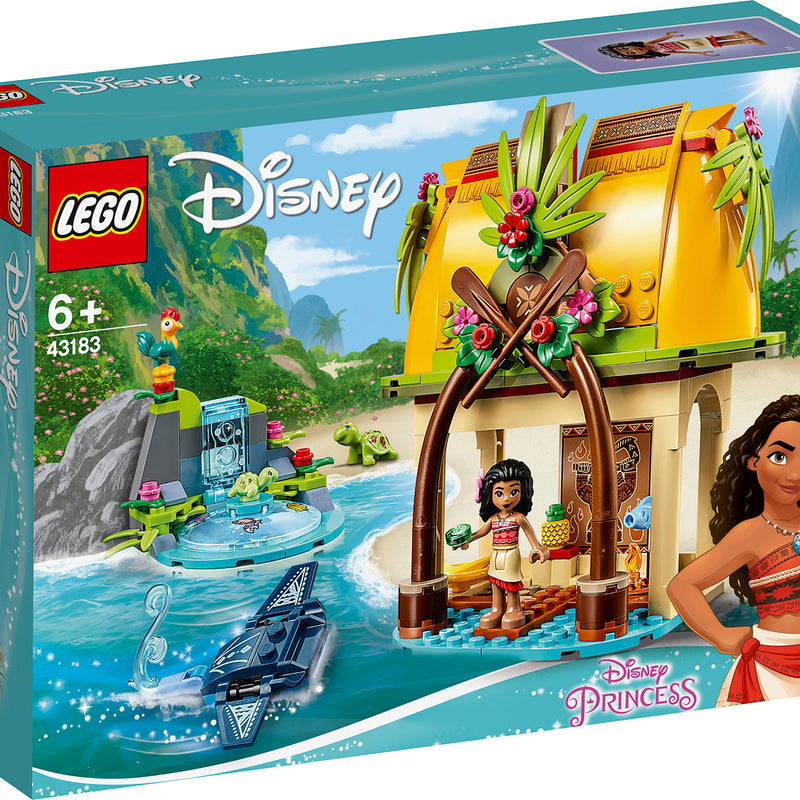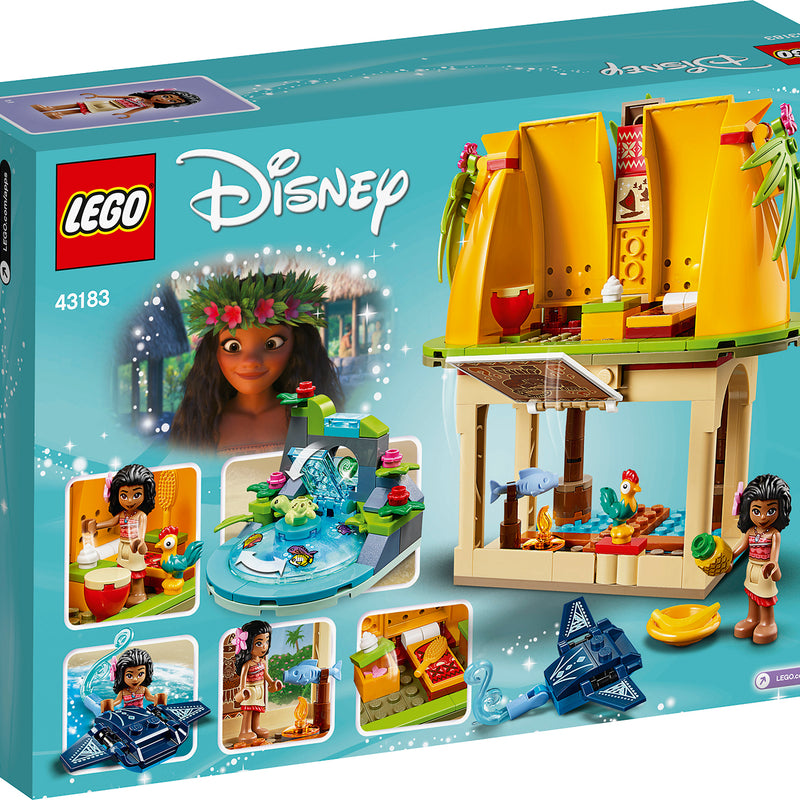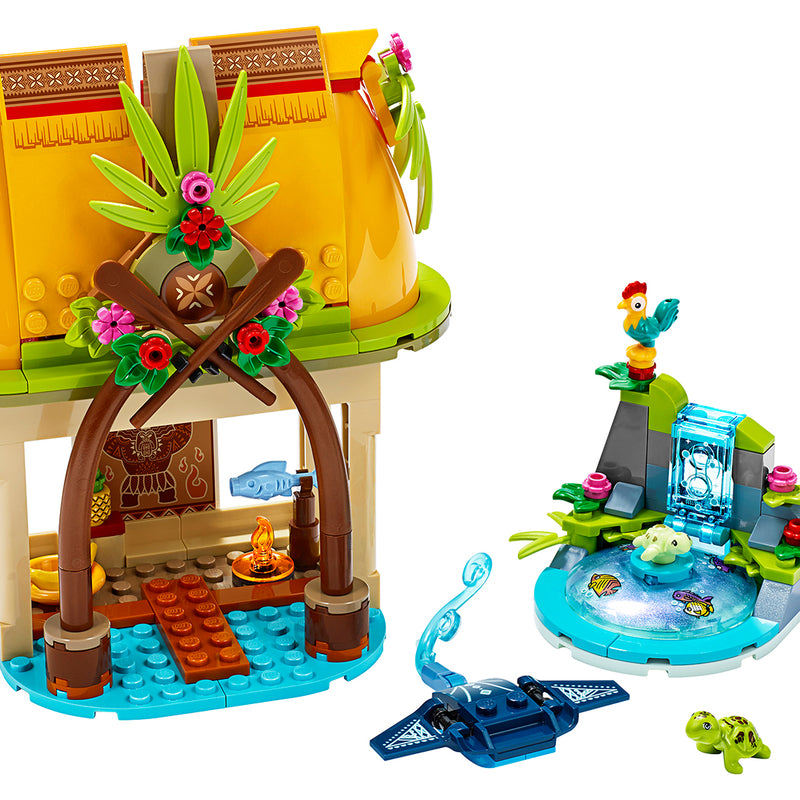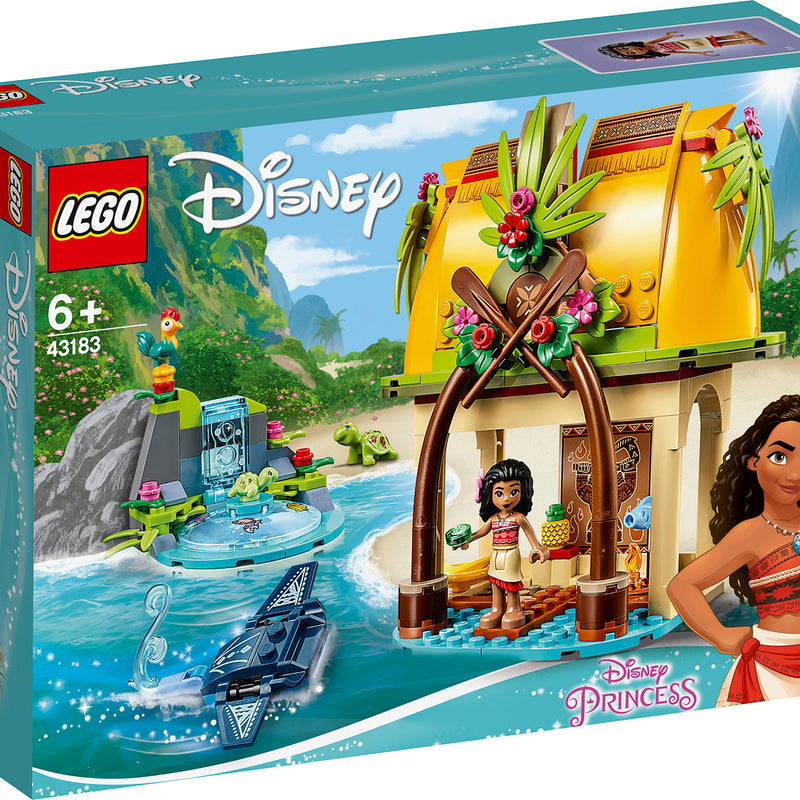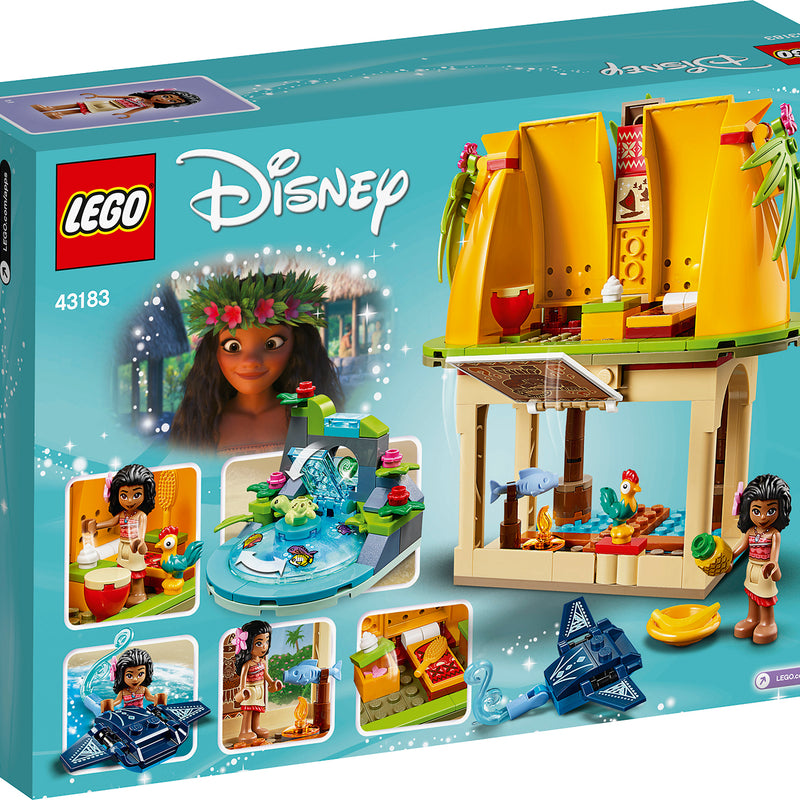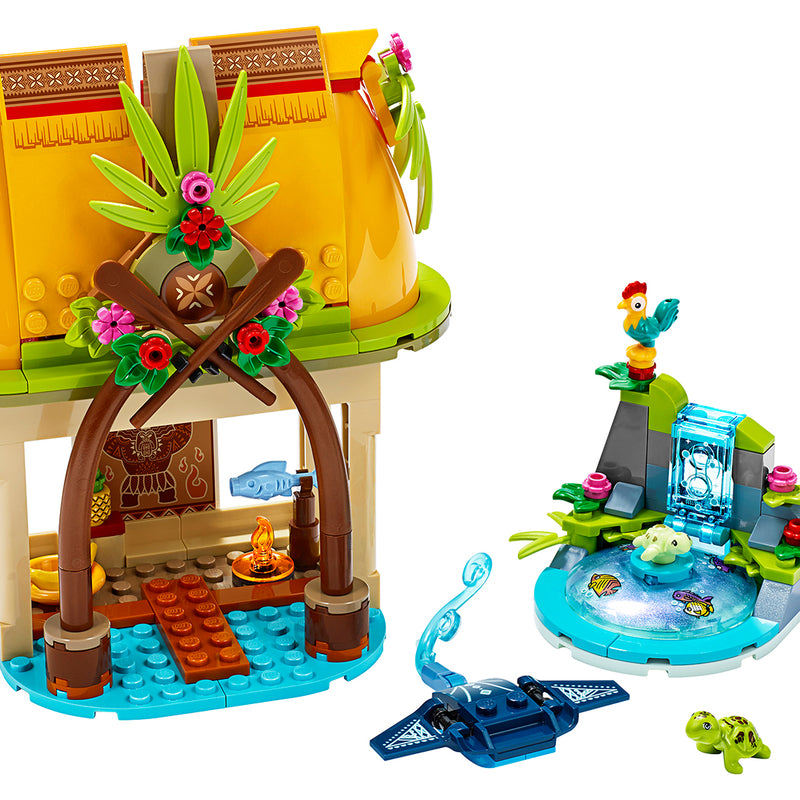 Sold out
LEGO® ǀ Disney Moana's Island Home 43183
PRODUCT #43183 
AGE 6+ 
202 PIECES 
Introduce kids to island life with Disney's Moana, Hei Hei and Grandma Tala Stingray in this detailed LEGO® ǀ Disney Moana's Island Home (43183) set. This unique playset features a colorful play hut with bedroom under the roof, living area and attached dock, plus buildable waterfall with spinning whirlpool disc. Experience life at the seaside Children can dream up great stories with this fun set, that can be played with independently or combined with other LEGO ǀ Disney sets for different, exciting possibilities. Adventure with characters from the movie The fun starts with a Disney's Moana mini-doll figure, plus Hei Hei, mama and baby turtles and Grandma Tala Stingray LEGO figures for Disney, to get kids playing quickly and easily. The set helps inspire kids' creativity and imagination with built-in story starters while also encouraging open-ended play.
Kids can role-play heartwarming movie scenes with the characters or develop their own stories with Disney's Moana, Grandma Tala Stingray and Hei Hei as they spend time in the pretty seaside hut.
Daily life and adventure meet in this LEGO® ǀ Disney (43183) set. The detailed hut has a bedroom and living space with attached dock, plus a separate waterfall with spinning whirlpool disc, to encourage imaginative play.
Recognizable characters make this a great set to play with or can join others as part of new stories. Kids can help Disney's Moana around in her house or add this set to others to expand the play in different ways.
This is a cool set for fans of Disney's Moana movie. The colorful island hut and waterfall, plus Moana, Hei Hei and Grandma Tala Stingray will make an ideal holiday, birthday or anytime gift for children aged 5+.
Made for imaginative house play and adventure. With the island hut measuring over 6" (15cm) high, 5" (14cm) wide and 3" (8cm) deep, this multi-purpose playset is big enough for loads of serious play and fun.
Powered by a child's imagination for hours of endless fun! This easy-to-build, battery-free toy help boost kids' independent play and problem-solving skills, plus it gives them the joy of constructing on their own.