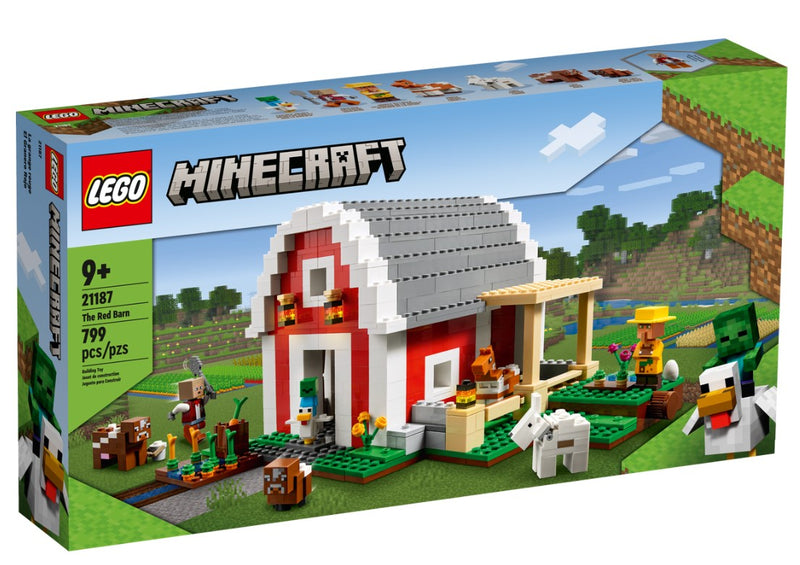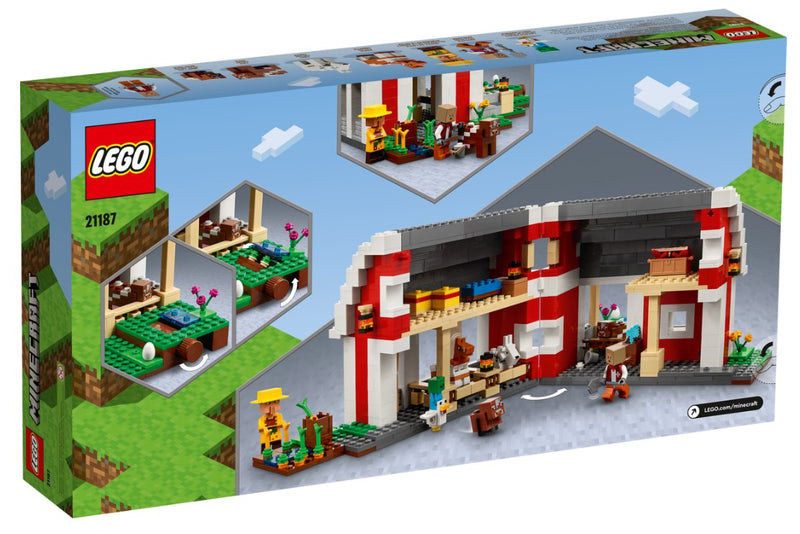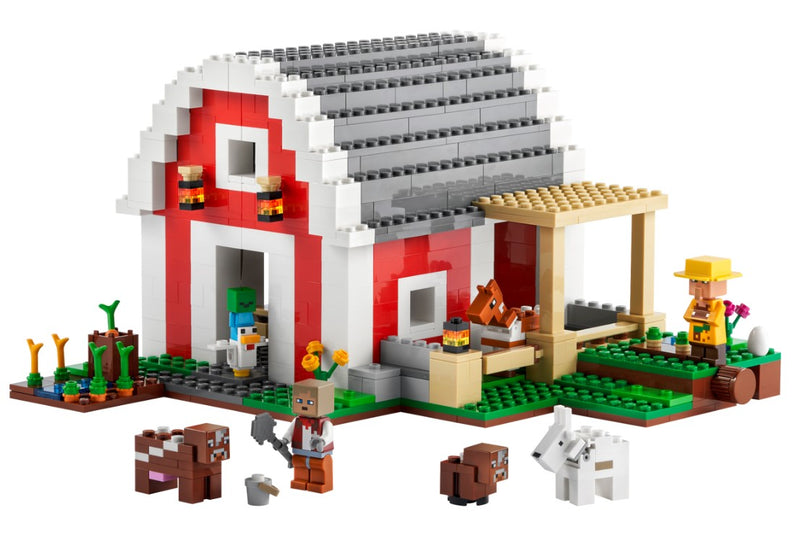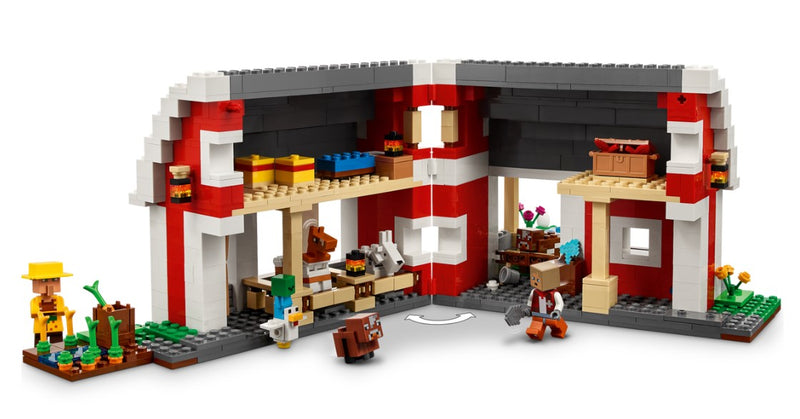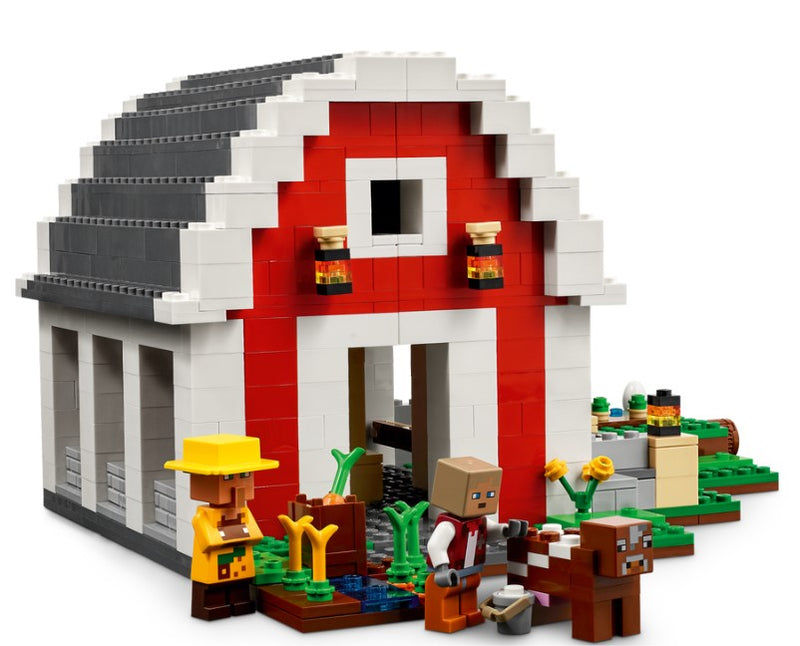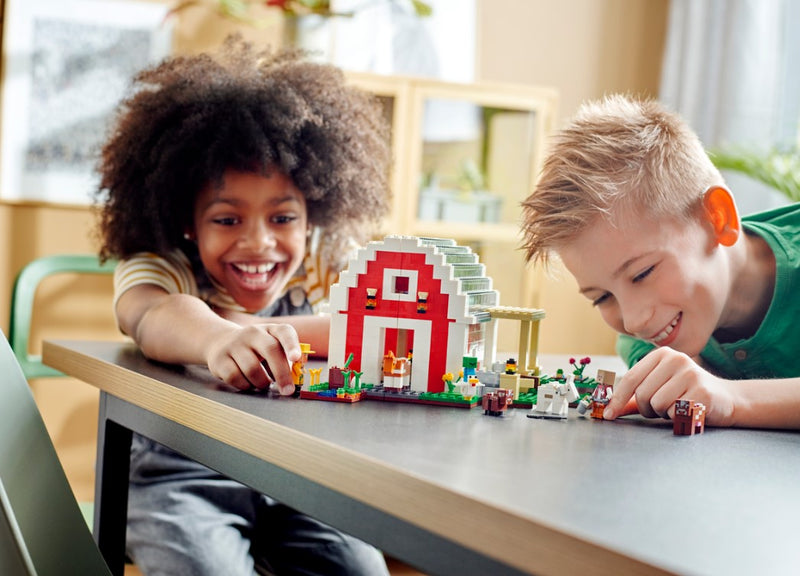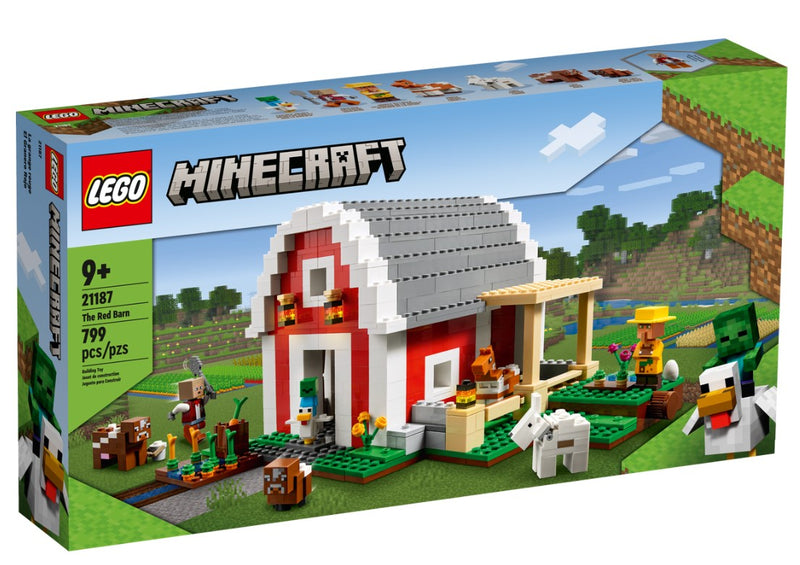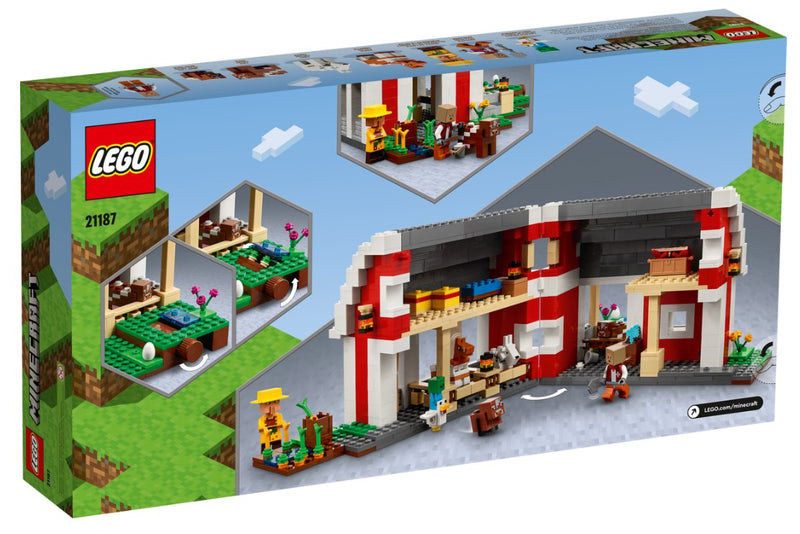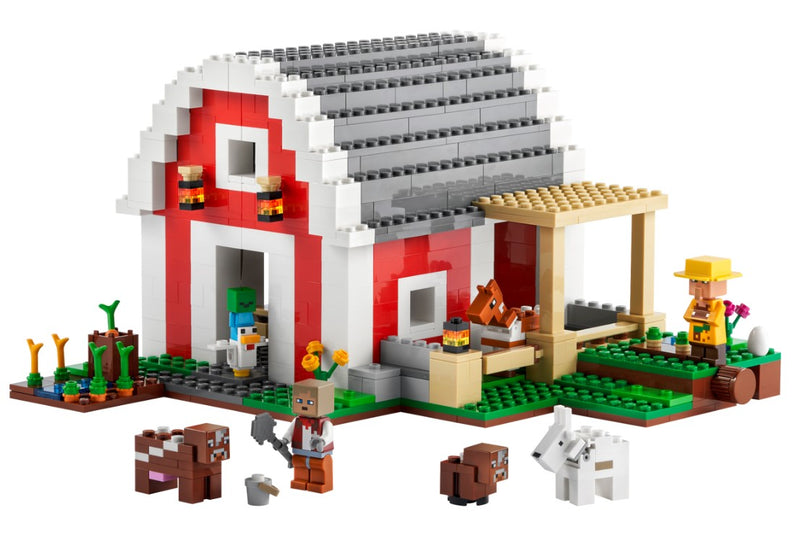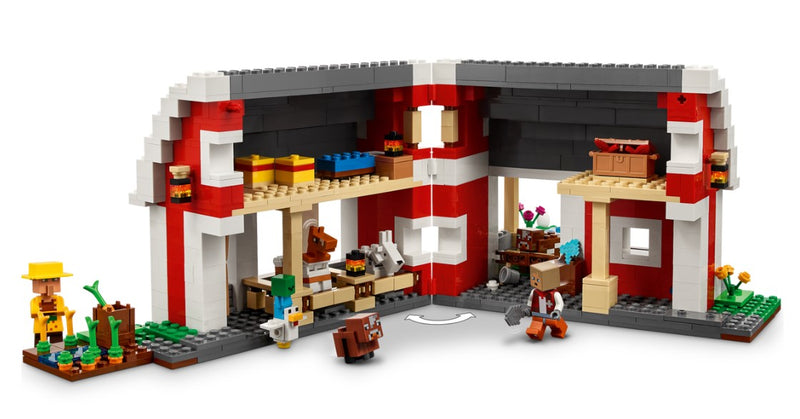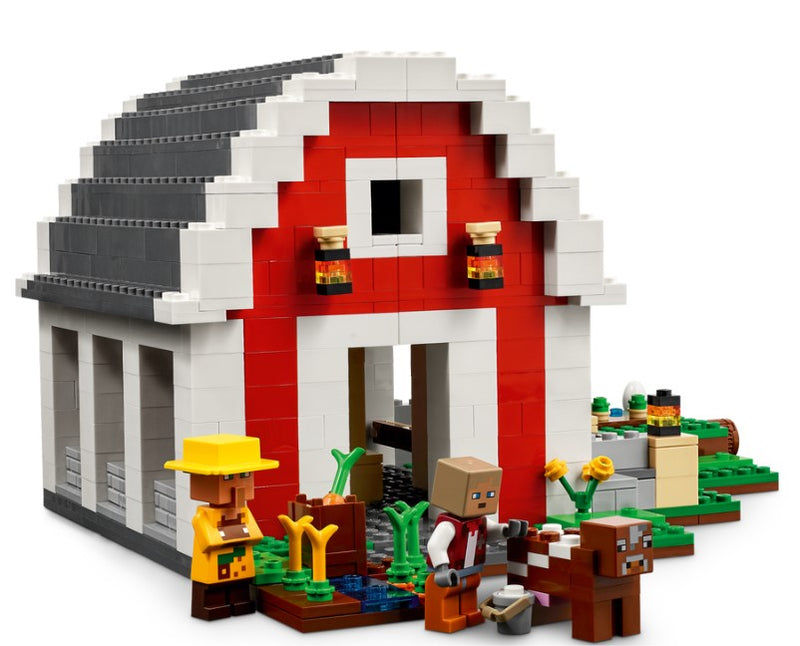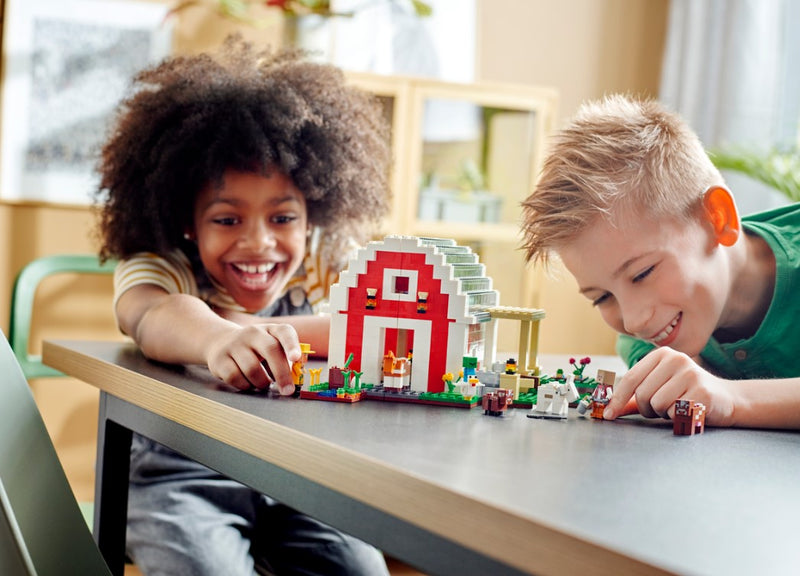 Sold out
LEGO® Minecraft The Red Barn 21187
RM499.90 MYR
RM299.94 MYR
PRODUCT # 21187
AGE 9+
799 PIECES

Bring the Minecraft® game's iconic red barn into the real world with LEGO® Minecraft The Red Barn (21187) and give kids aged 9 and up a hands-on toy that all Minecraft players will admire.


Iconic Minecraft® barn – With LEGO® Minecraft The Red Barn (21187), kids can build a classic Minecraft structure in the real world, packed with characters and features from the game.


Popular farm characters – The playset contains a rancher, jungle villager, goat, chicken, cow, baby cow, horse and a baby zombie, who causes mischief as a chicken jockey.


Opening barn maximizes play space – There are farm animals and crops to tend outside and the hinged barn opens up to give kids easy access to more play possibilities inside.

Many ways to play – Measuring over 5.5 in. (14 cm) high, 10 in. (26 cm) wide and 9.5 in. (24 cm) deep, this reconfigurable set is bursting with play possibilities.


Accessories to inspire imaginative play – Includes wheat, apples, a shovel, carrot, egg, axe, chest and a bucket of milk