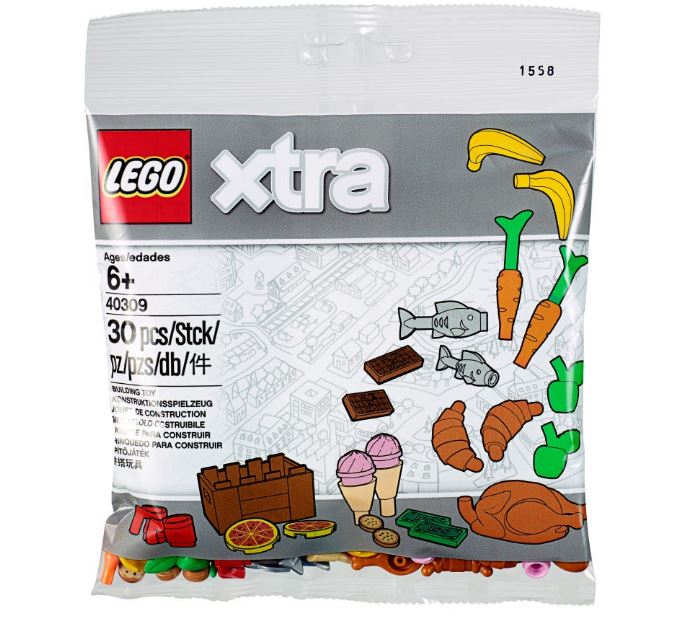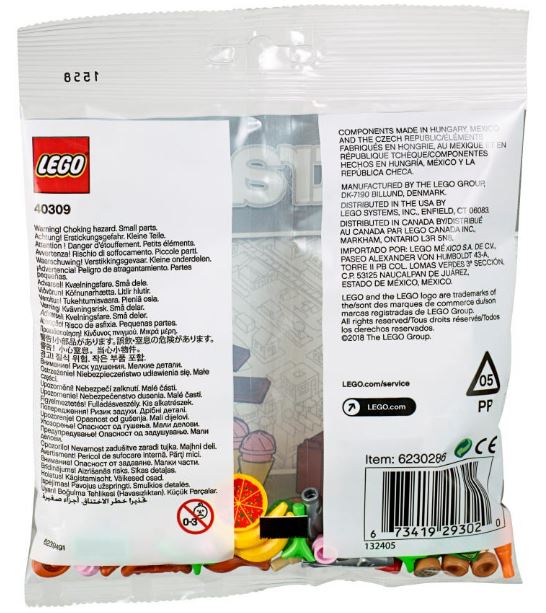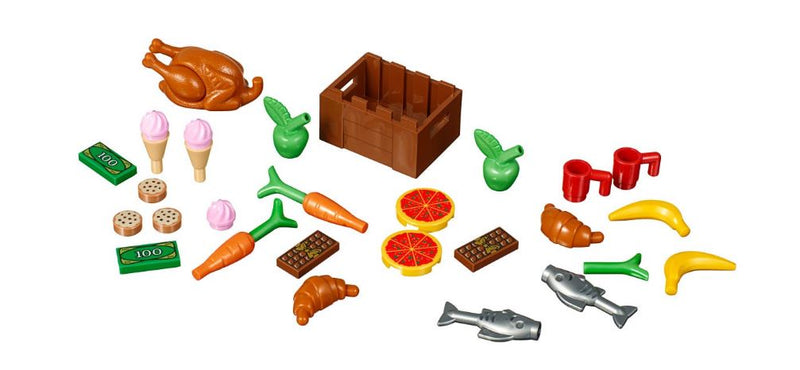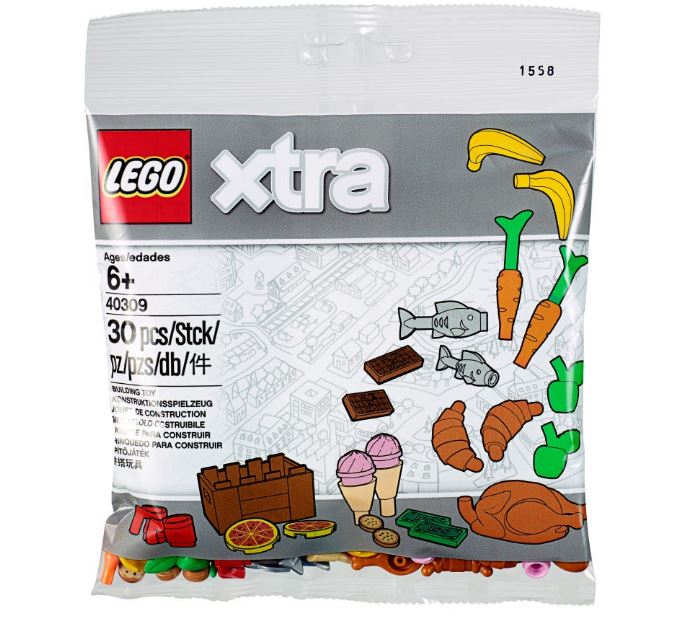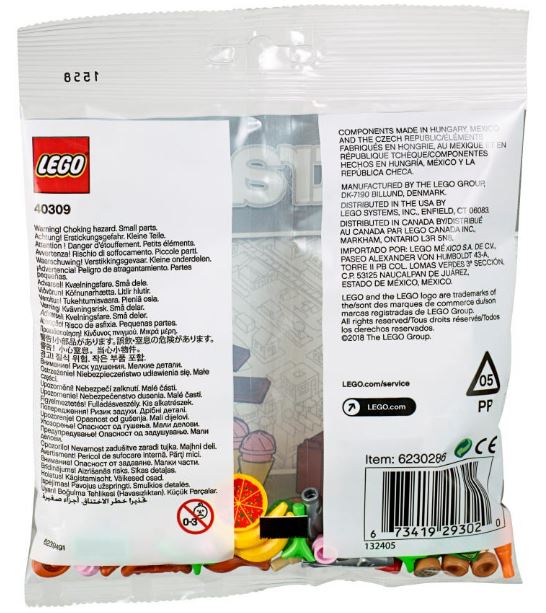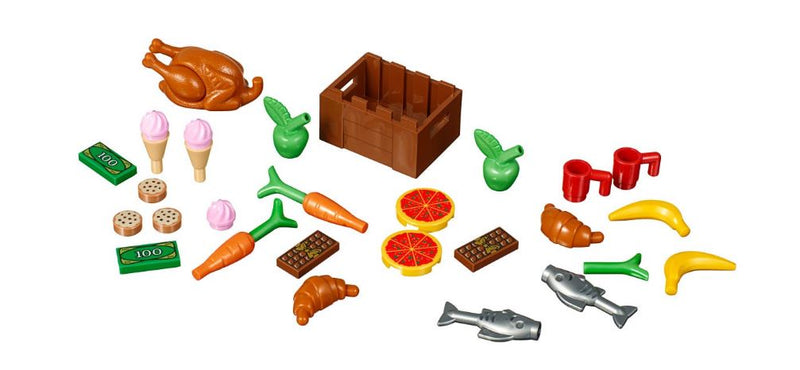 Sold out
LEGO® Xtra Food Accessories 40309
PRODUCT #40309
AGE 6+
30 PIECES
Play in new and yummy ways with the fun LEGO® xtra 40309 Food Accessories pack! This set of items features a range of foods, including a turkey, croissants, ice creams, fruits, vegetables and different sweet treats, plus a crate and money bills. Combine and use these LEGO xtra accessories with all LEGO sets to enhance children's play in any way they can imagine.
This fun pack features 30 food accessory elements, including a crate, turkey and 2 each of chicken legs, fish, ice creams, grapefruit slices, bananas, croissants, carrots, money bills, cookies/muffins, chocolate bars, broccoli and cups.
LEGO® xtra packs are compatible with all LEGO sets.