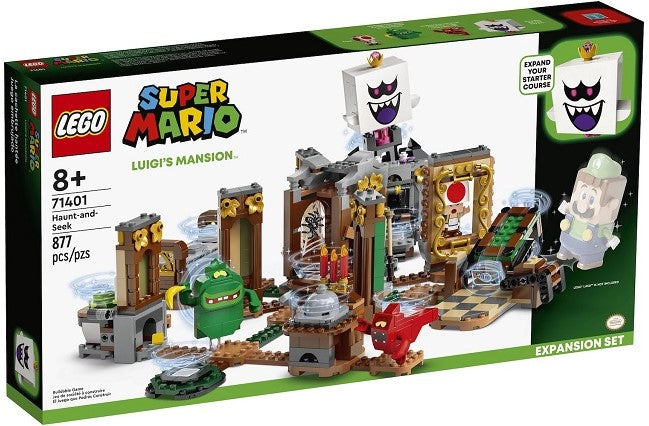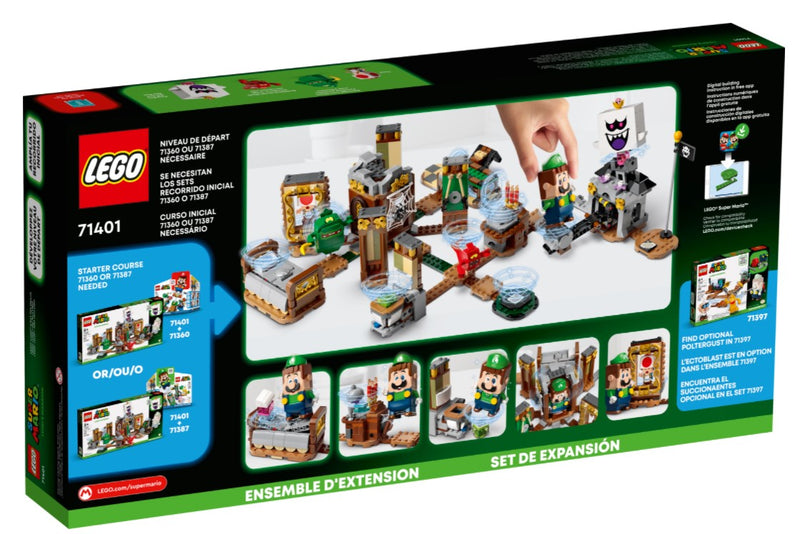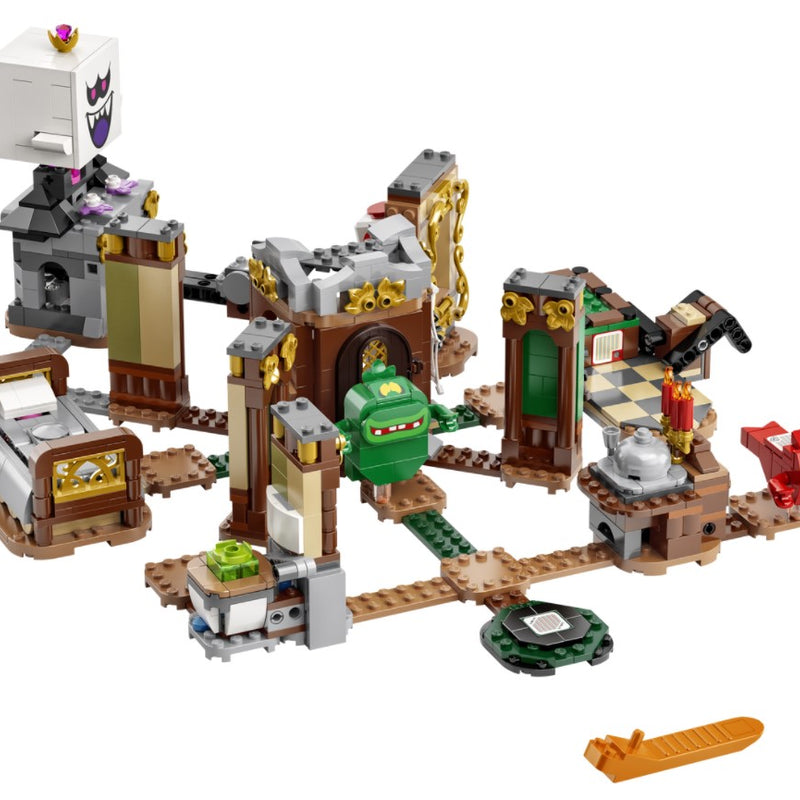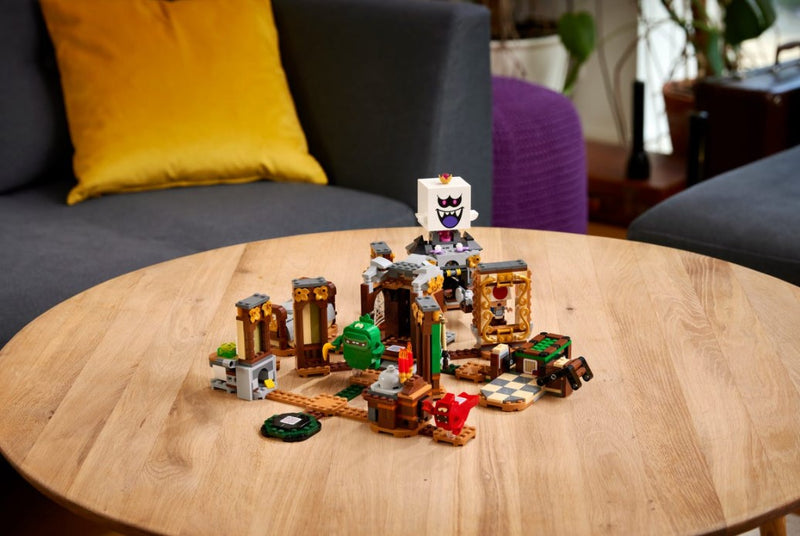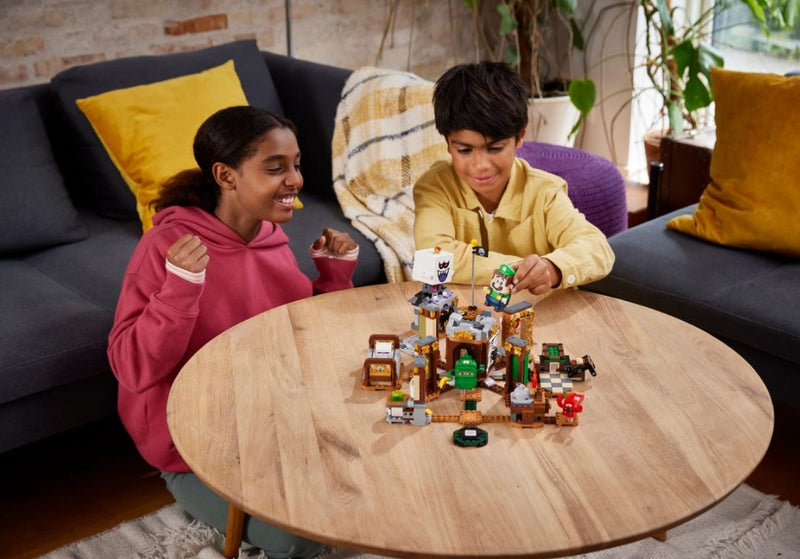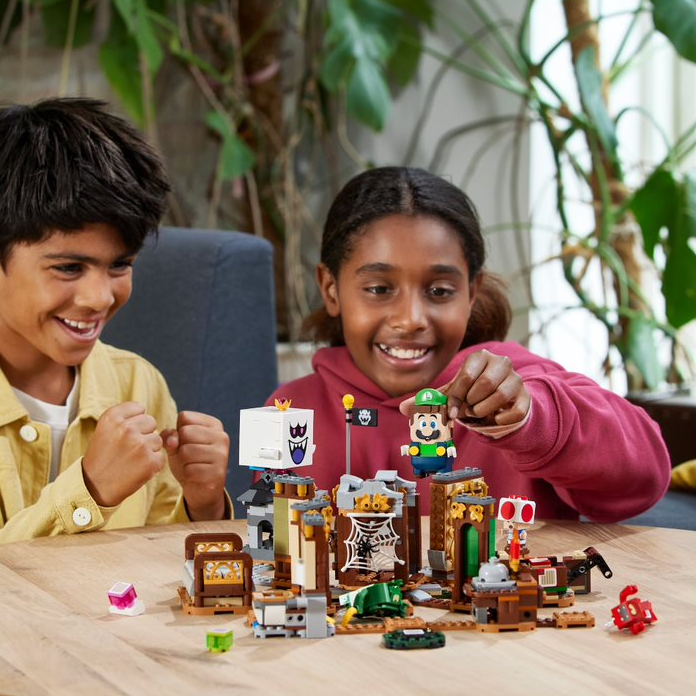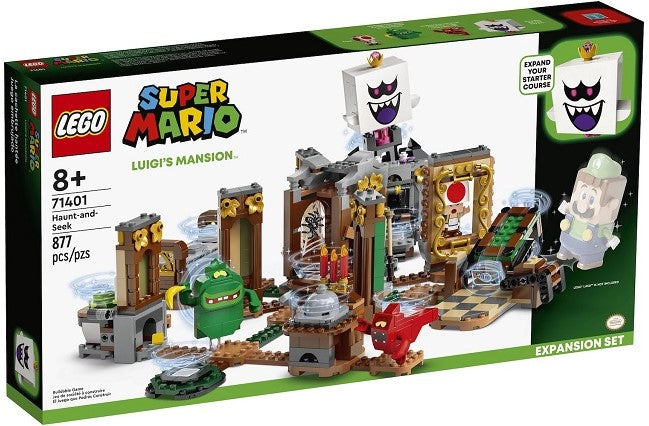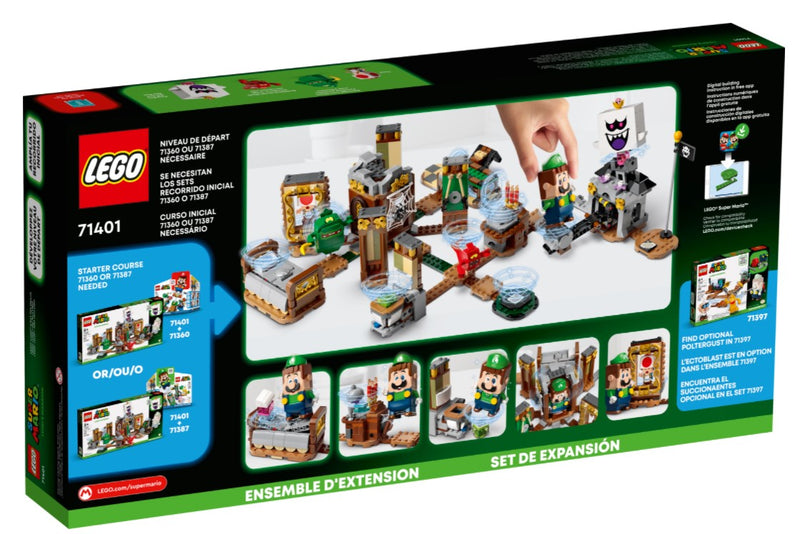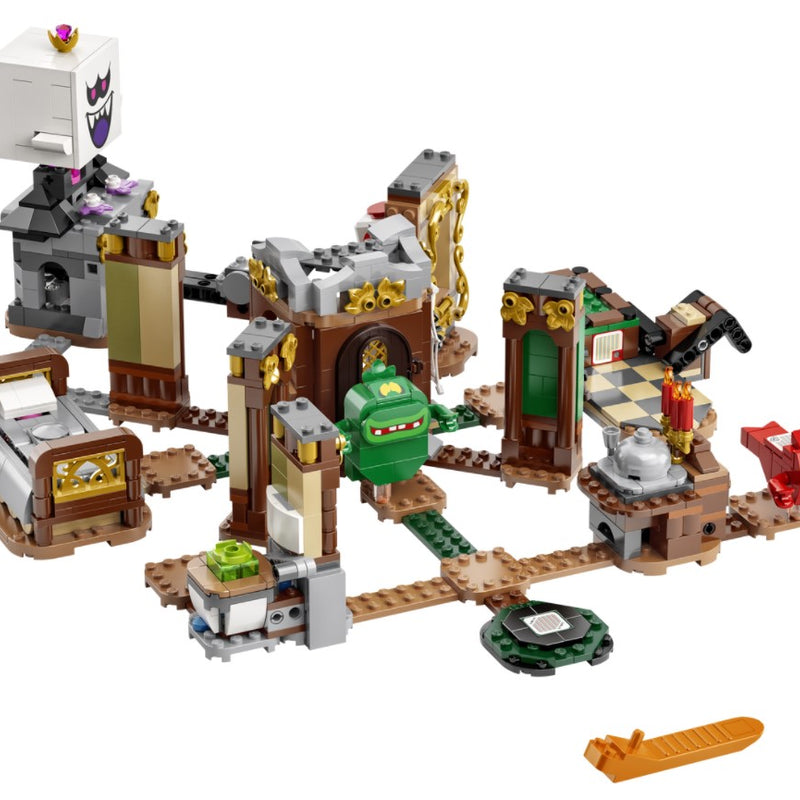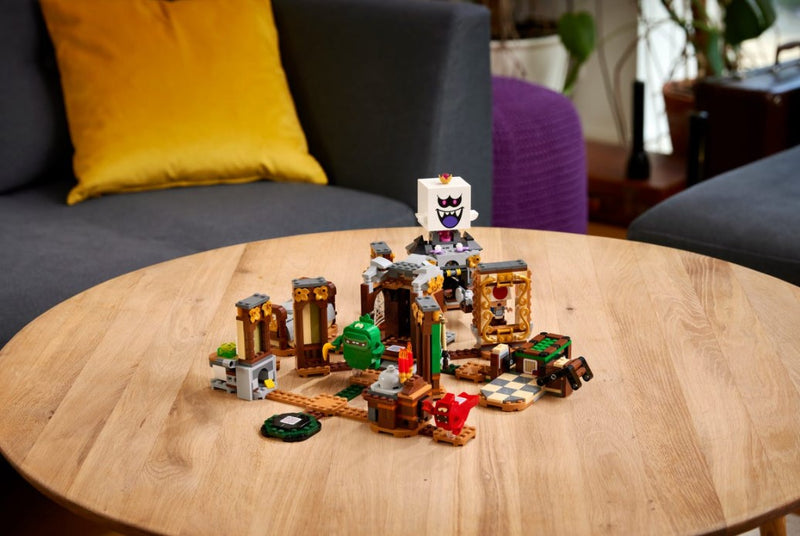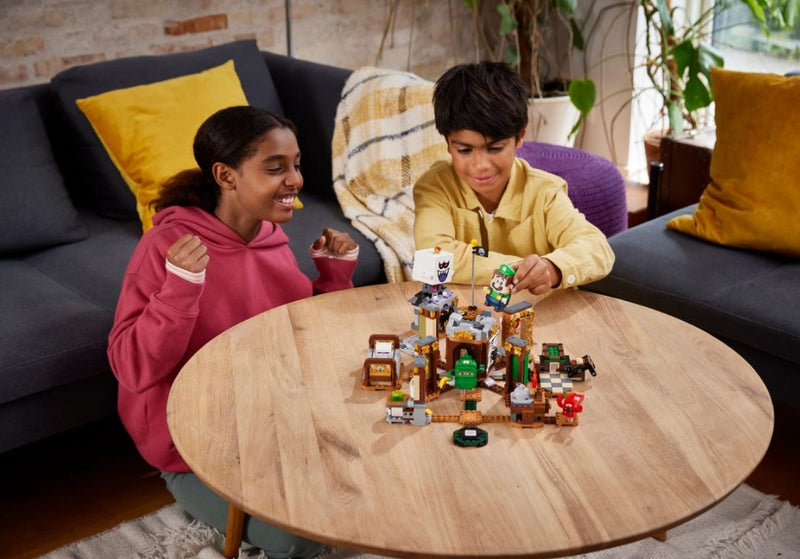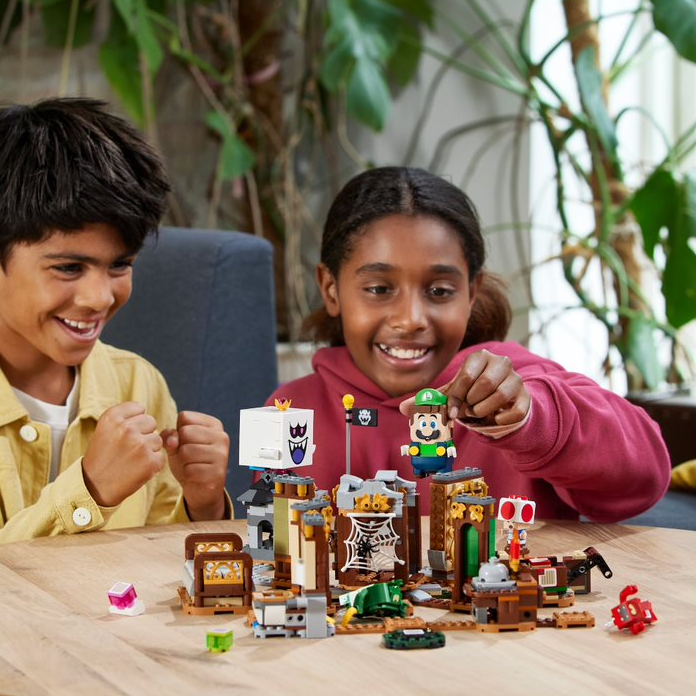 Sold out
LEGO® Luigi's Mansion Haunt-and-Seek Expansion 71401
RM399.90 MYR
RM239.94 MYR
PRODUCT #71401
AGE 8+
877 PIECES

Create a gem-hunting, ghost-battling LEGO® Super Mario™ level with Luigi's Mansion™ Haunt-and-Seek Expansion Set (71401) for ages 8 and up. It features a new-for-January 2022 start plate and a rotating hallway to access each room. There are lots of fun challenges for LEGO® Luigi™ or LEGO® Mario™ (figures are not included): rescue Toad from a painting, uncover hidden gems, battle a haunted pool table, defeat a Garbage Can Ghost and a Grabbing Ghost, and topple King Boo from the tower. (Note: The71387 or 71360 Starter Course is required for interactive play.)


Ghost battles and gem-hunting in Luigi's Mansion™ – Add a brick-built mansion packed with challenges to kids' LEGO® Super Mario™ universe with the 71401 Luigi's Mansion Haunt-and-Seek Expansion Set.


4 Super Mario™ Luigi's Mansion™ characters – LEGO® figures of Toad (with a scared face), a Garbage Can Ghost, a Grabbing Ghost and King Boo, plus a start plate that triggers different background music.


Rotating central hallway – Turn the hallway to access each room. Uncover hidden gems in the bedroom, dining room and bathroom, and battle a haunted pool table and King Boo at his tower.

Rebuild and combine – Measuring over 5.5 in. (15 cm) high, 17.5 in. (44 cm) wide and 14 in. (36 cm) deep in its basic formation, this module mixes especially well with other Luigi's Mansion™ sets