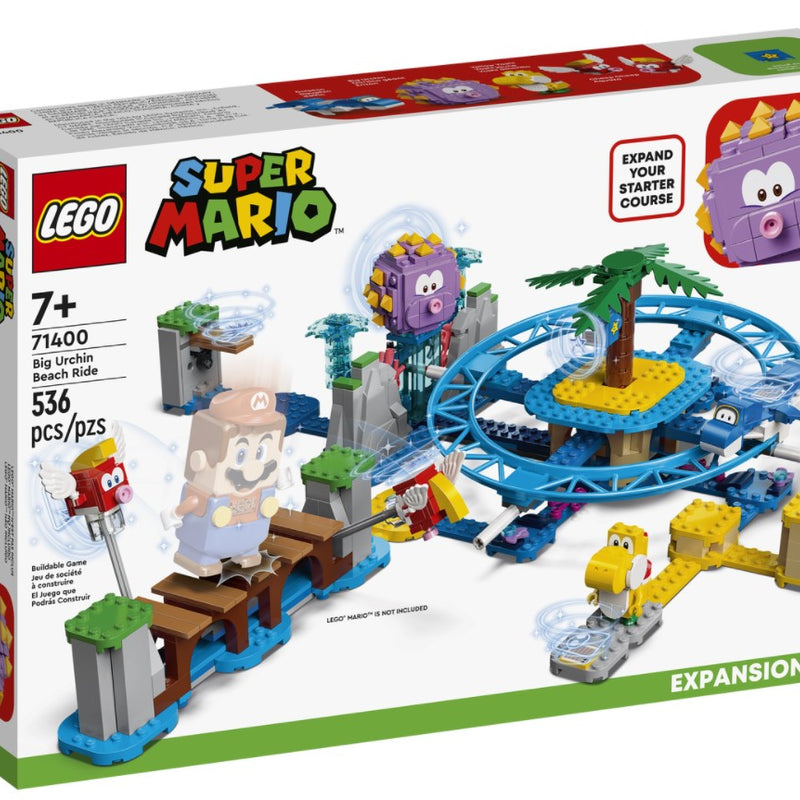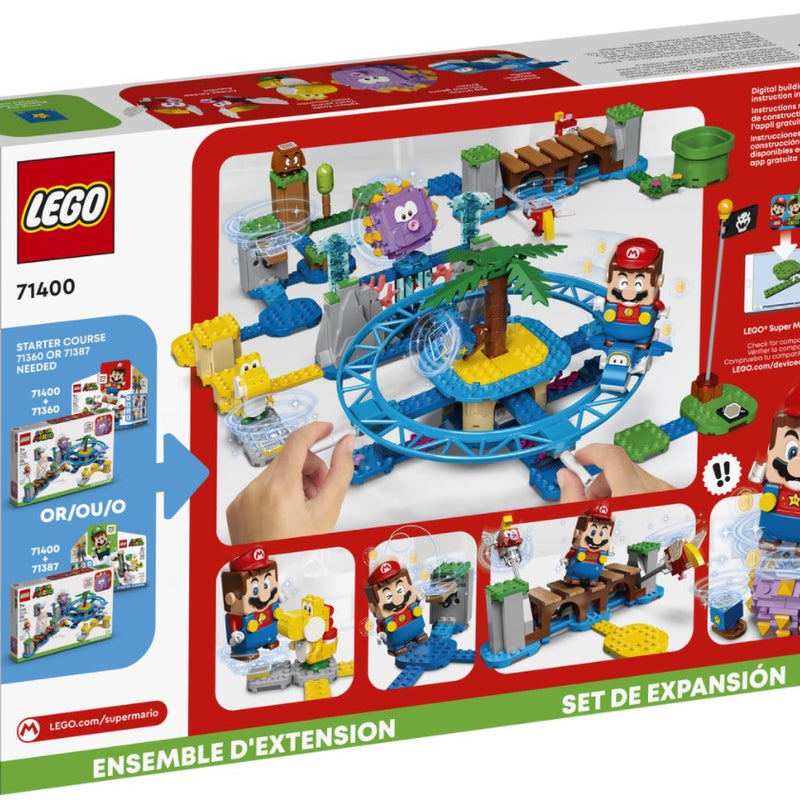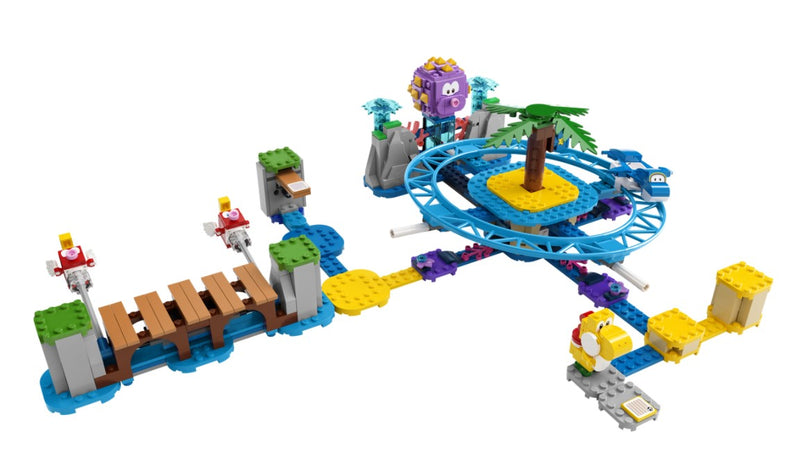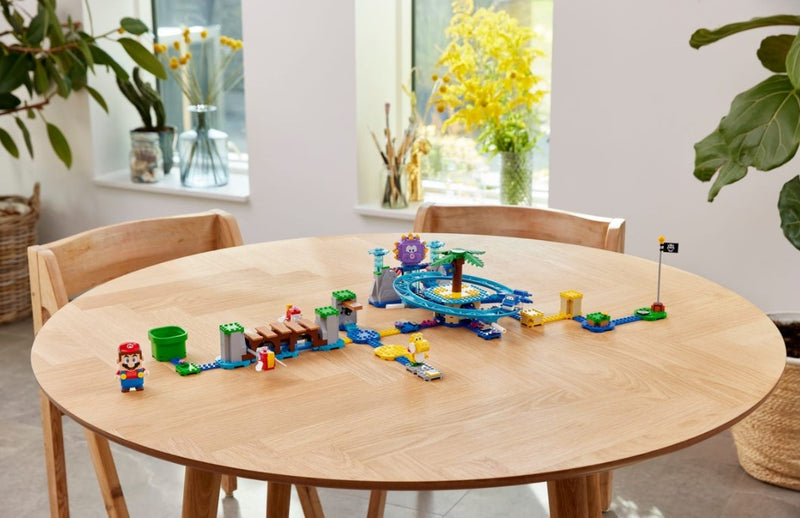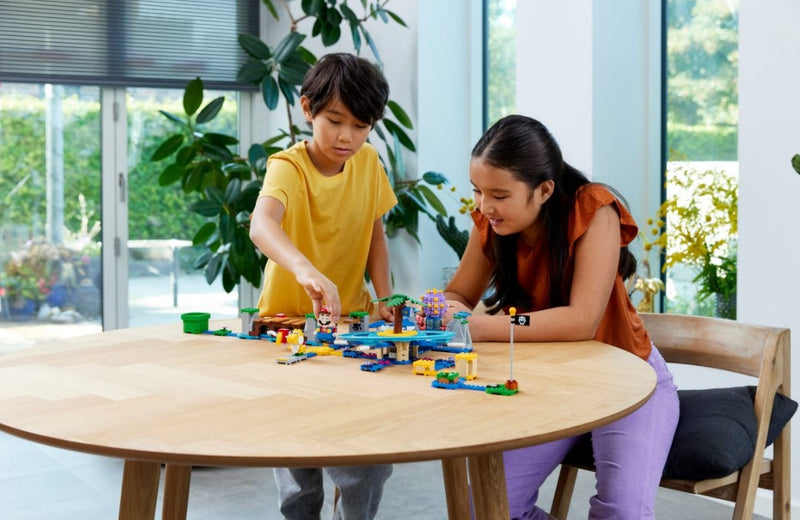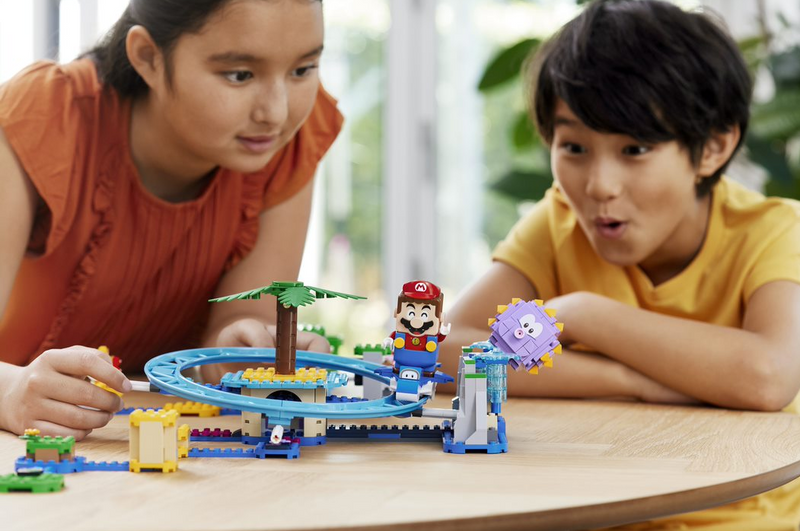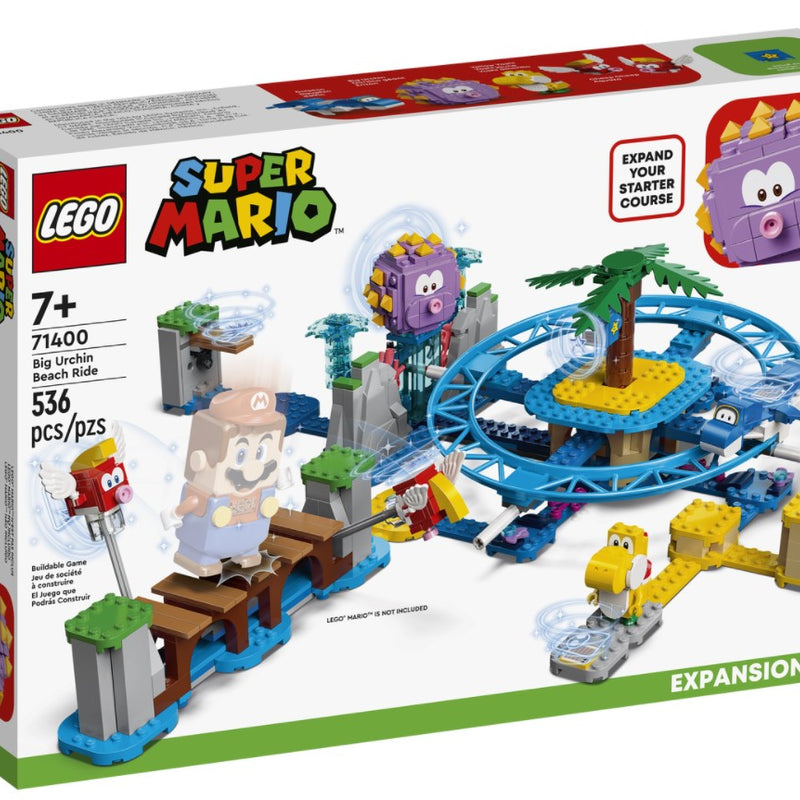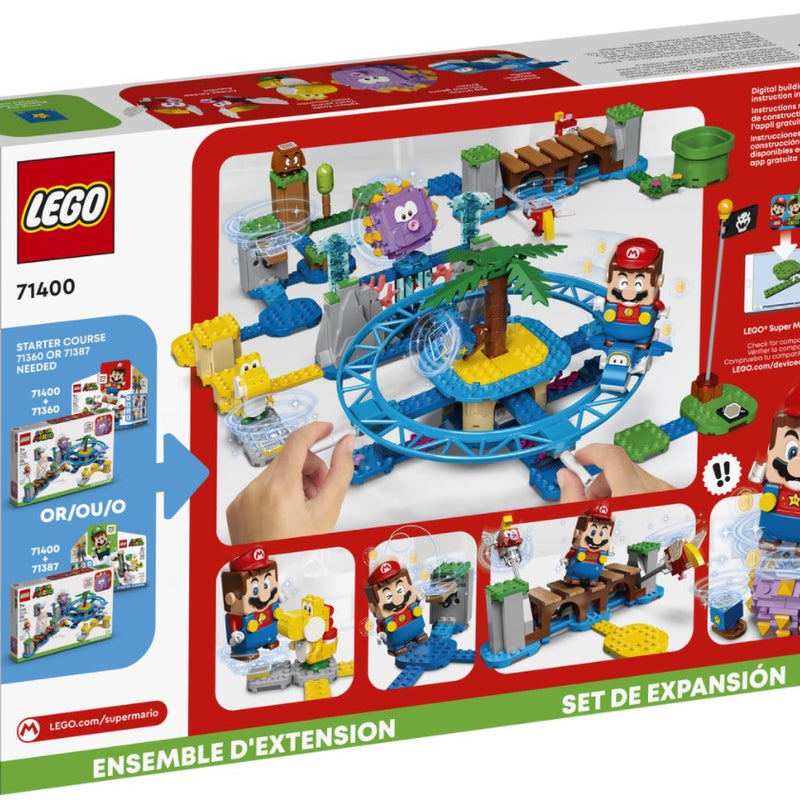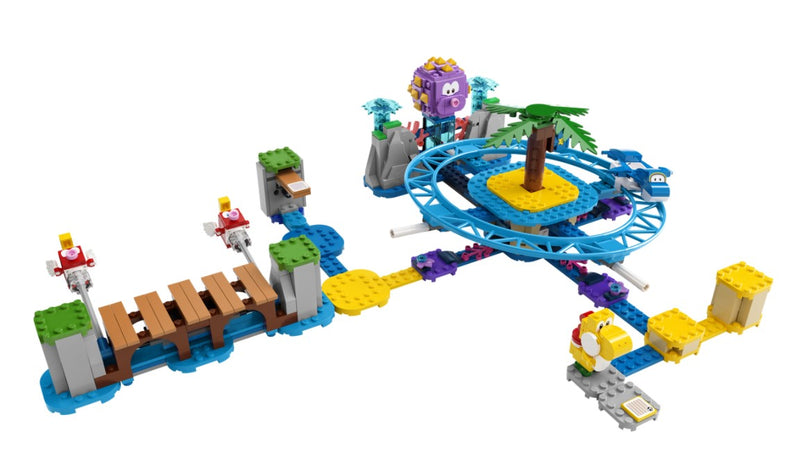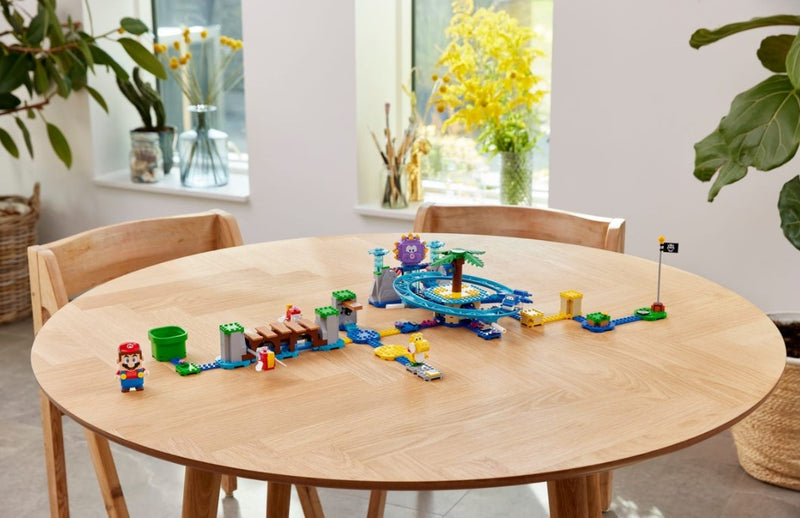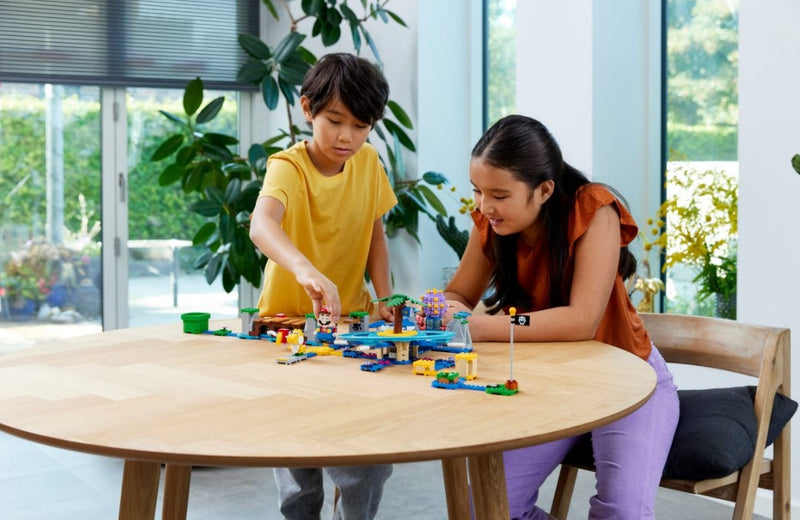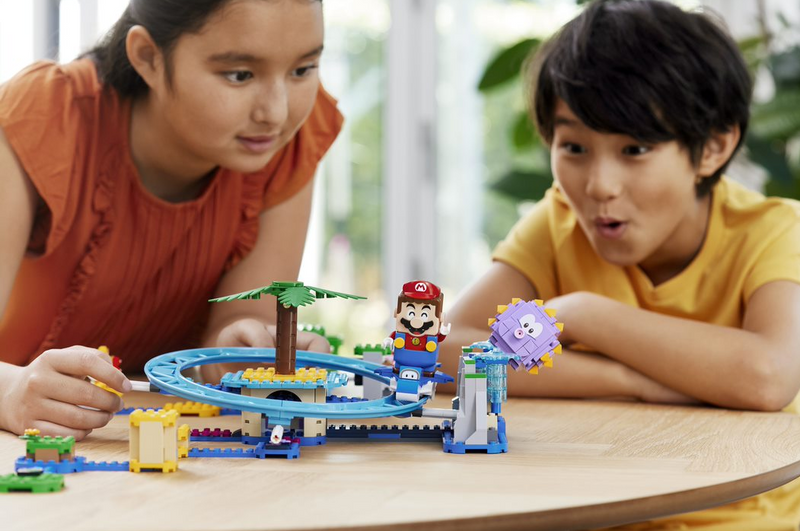 Sold out
LEGO® Super Mario™ Big Urchin Beach Ride Expansion Set 71400
RM289.90 MYR
RM173.94 MYR
PRODUCT #71400
AGE 7+
536 PIECES

Create an action-packed level with the LEGO® Super Mario™ Big Urchin Beach Ride Expansion Set (71400) for ages 7 and up. It features a roller coaster with a Dolphin LEGO figure for LEGO® Mario™ or LEGO® Luigi™ (figures not included) to ride on while trying to shake the Super Star Block out of the palm tree and topple a Big Urchin. Make Cheep Cheeps 'leap' by jumping on the bridge and collect more digital coins for spectacular dives off the springboard and fun interactions with the Yellow Yoshi toy figure. (Note: the 71360 or 71387 Starter Course is required for interactive play.)


Action-packed, buildable beach level – Take the LEGO® Super Mario™ action to the beach with the Big Urchin Beach Ride Expansion Set (71400) for solo or social play.


5 LEGO® Super Mario™ toy figures – Yellow Yoshi, a Big Urchin, 2 Cheep Cheeps, and a Dolphin for LEGO® Mario™ or LEGO® Luigi™ (figures not included) to ride on.


High-diving, dolphin-riding fun – A springboard to perform dives and a roller coaster to shake the Super Star Block out of the palm tree and topple the Big Urchin.

Rebuild and combine – Measuring over 4.5 in. (12 cm) high, 19.5 in. (49 cm) wide and 18.5 in. (47 cm) deep in its basic formation, this module is designed to combine with other LEGO® Super Mario™ sets