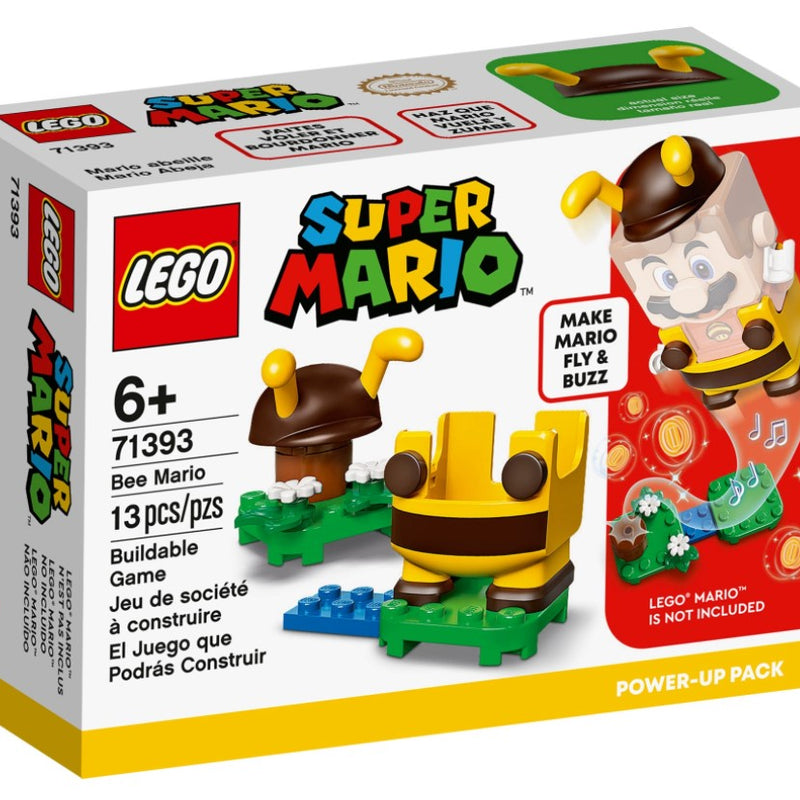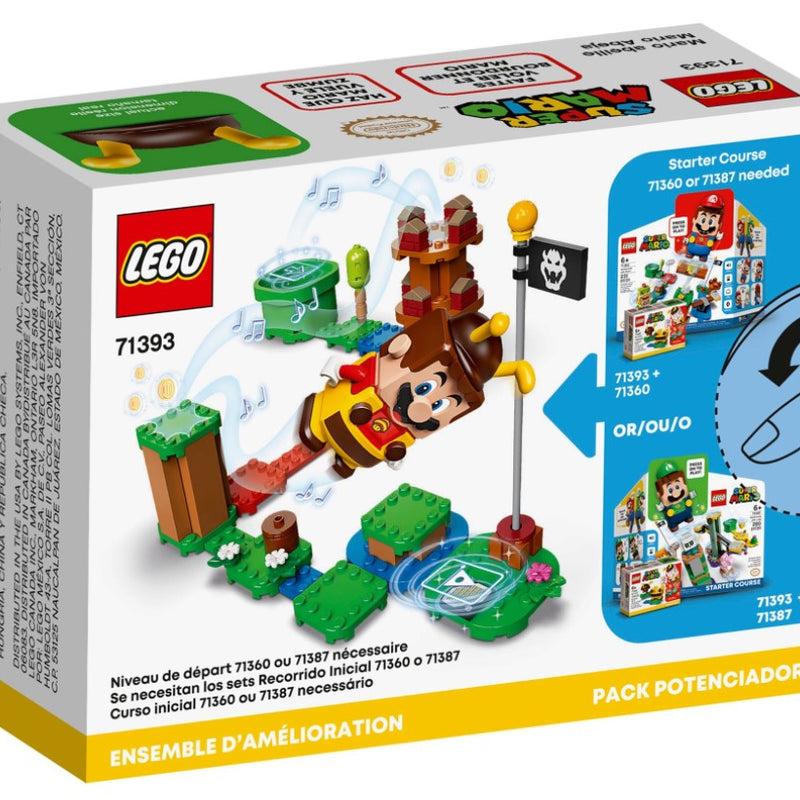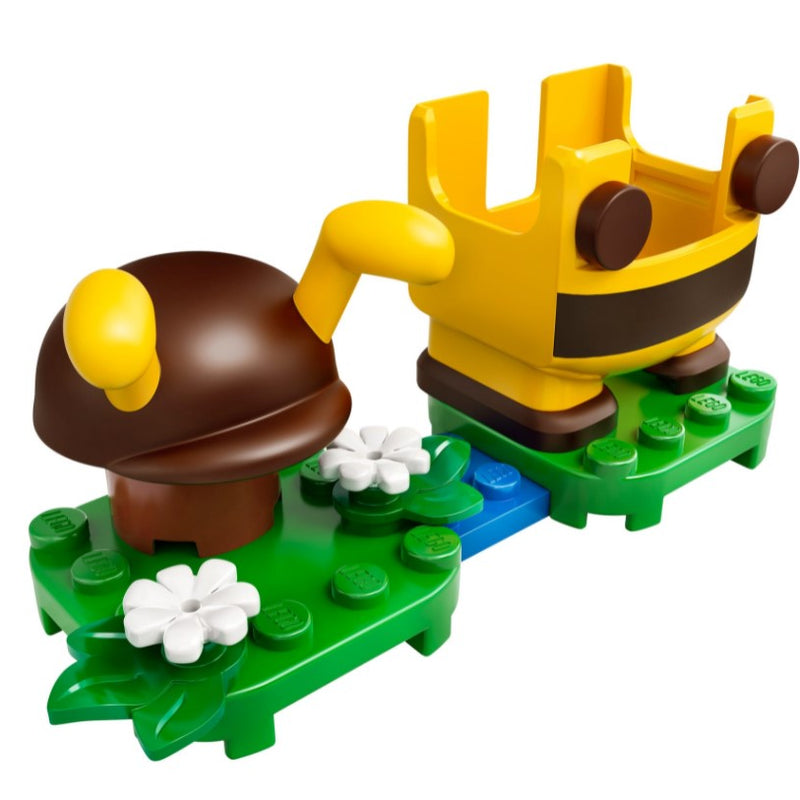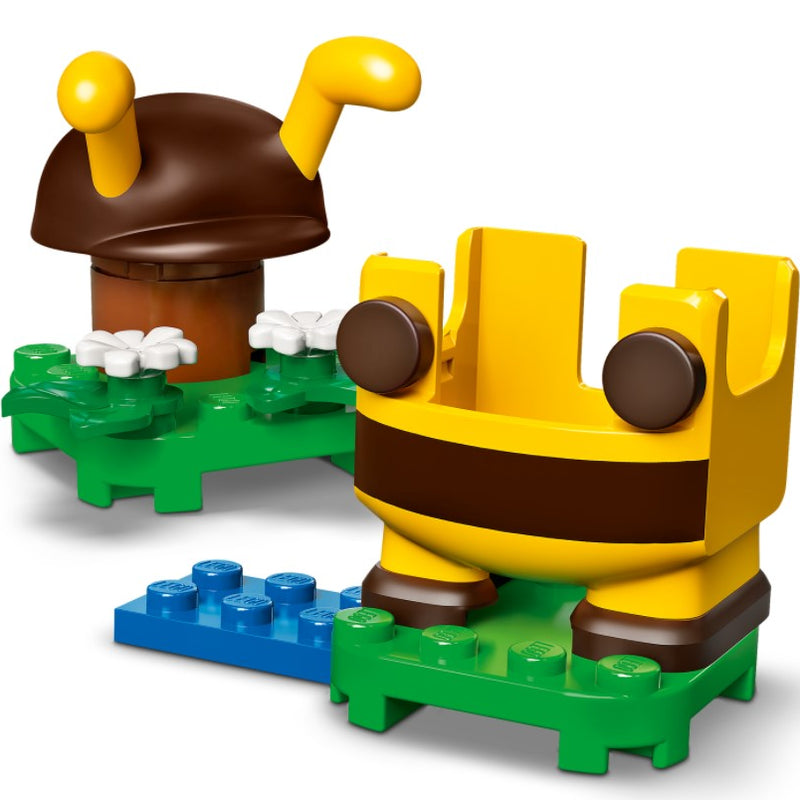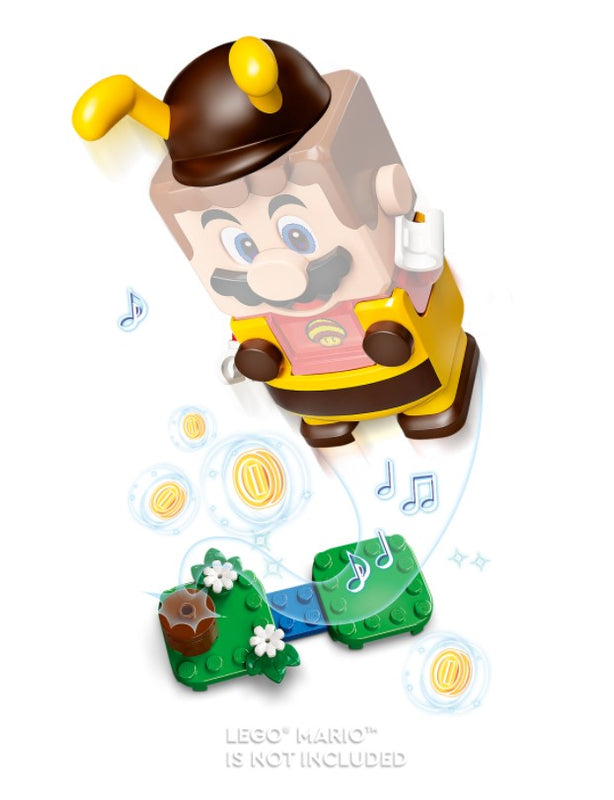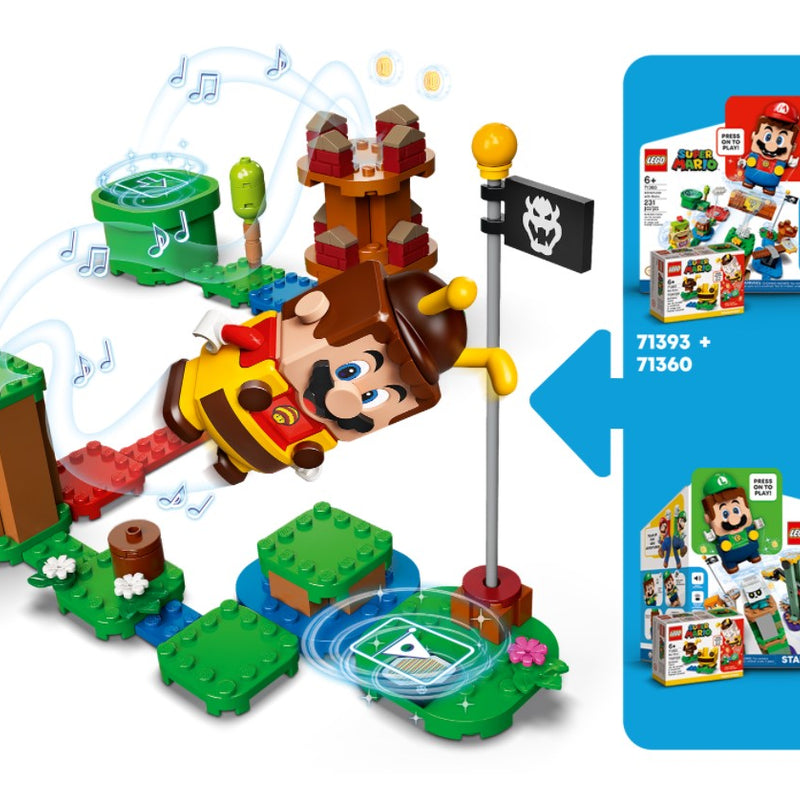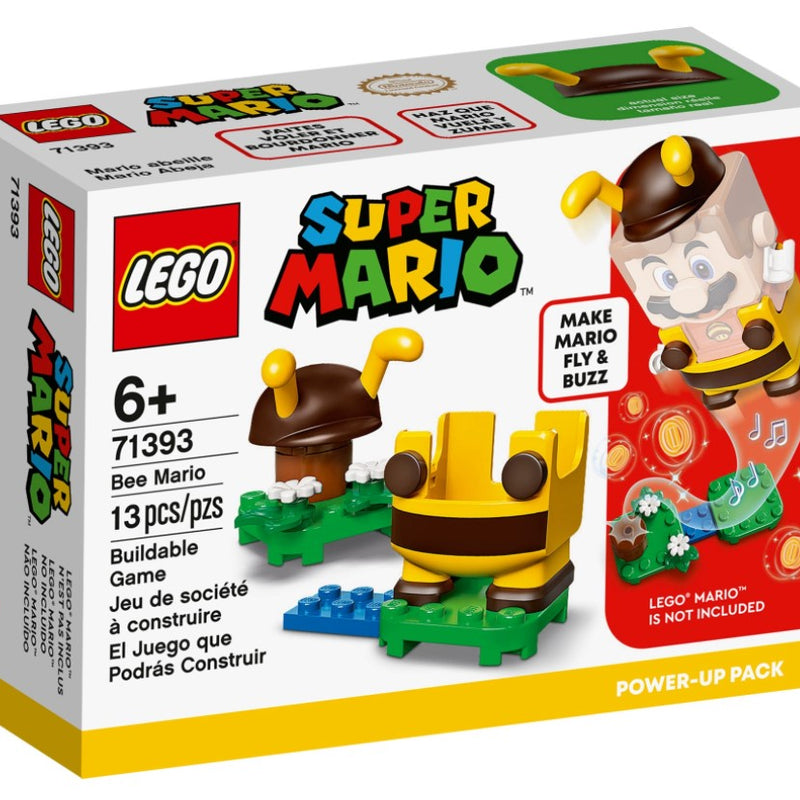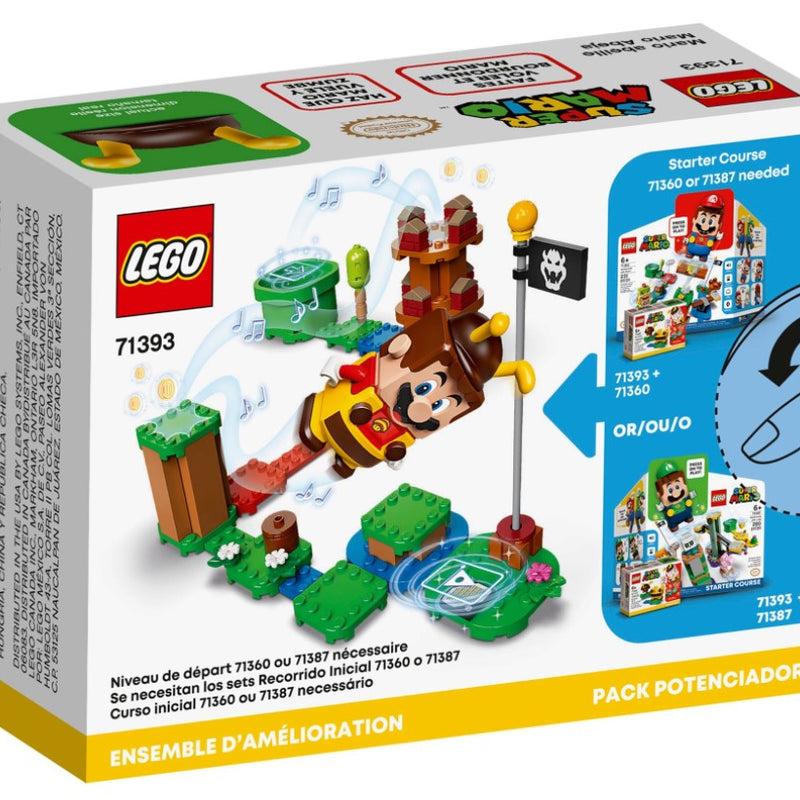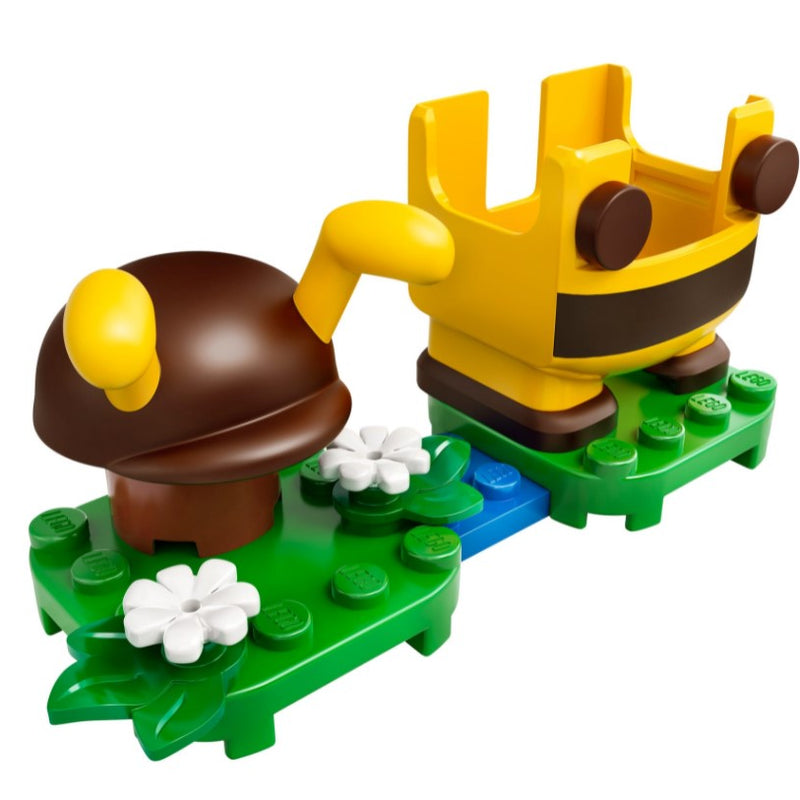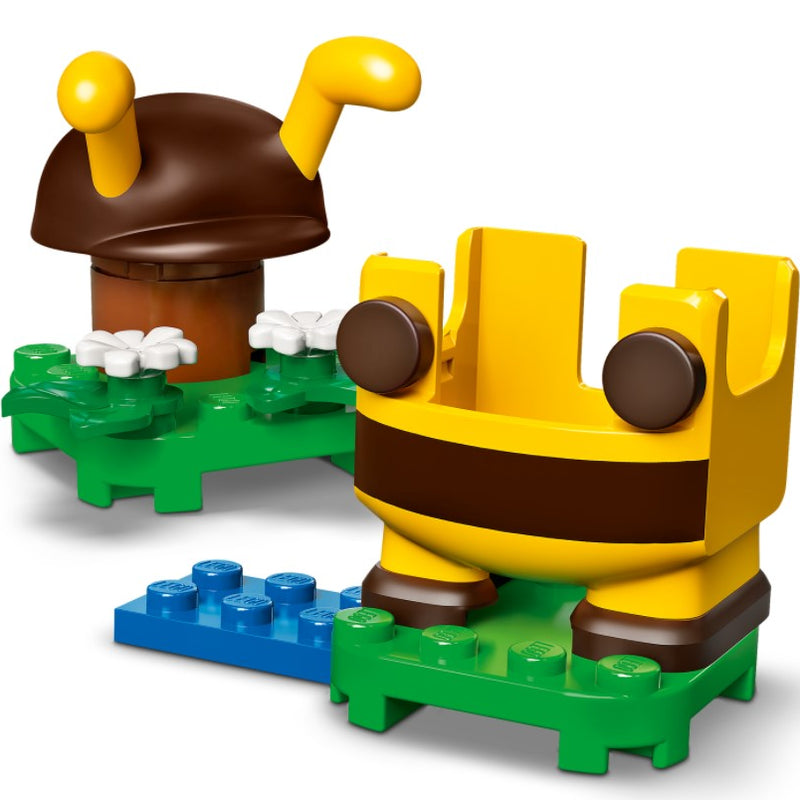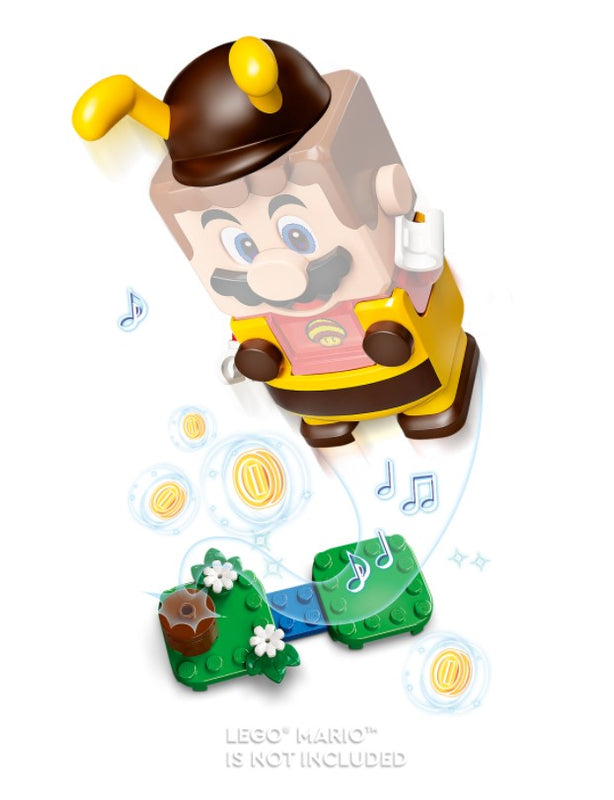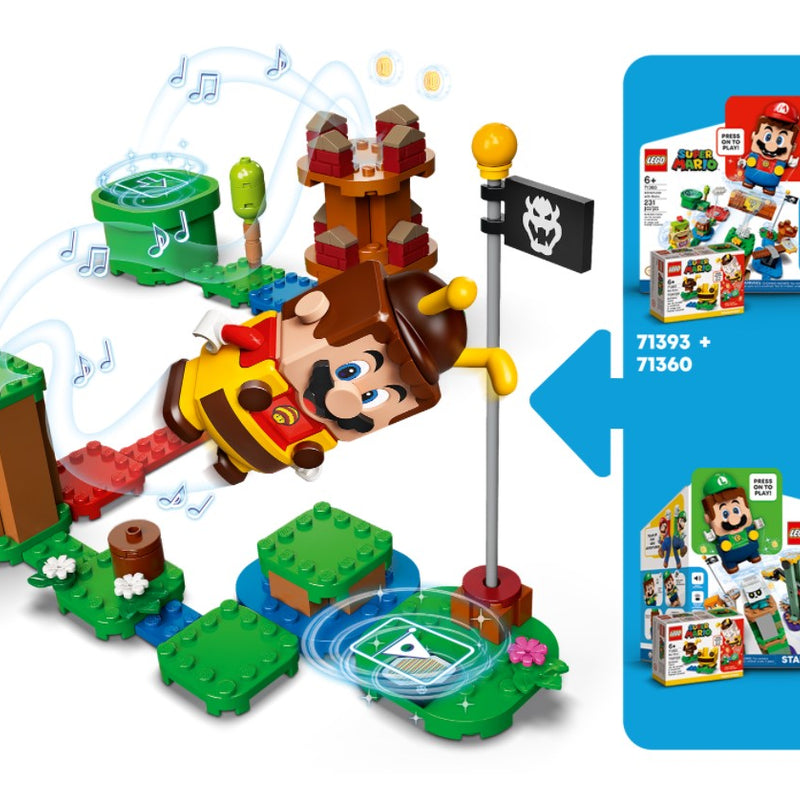 Sold out
LEGO® Super Mario Bee Mario Power-Up Pack 71393
PRODUCT #71393
AGE 6+
13 PIECES
Bring an extra buzz of excitement to the LEGO® Super Mario™ play experience with this Bee Mario Power-Up Pack (71393). It features an interactive bee suit for LEGO® Mario™ (figure not included), which gives the player a chance to earn extra digital coins for 'flying' and triggers buzzing-bee sounds. This set makes a super gift for trend-setting kids who own the LEGO Super Mario Starter Course 71360 set, which includes LEGO Mario, or the 71387 set, which includes a LEGO® Luigi™ figure.
When LEGO® Mario™ wears this suit, players earn extra digital coins for making him 'fly', and buzzing-bee sounds are triggered when the figure is flying around.
The pack also has flowers and green 'grass' LEGO® elements that children can add to the level they create, and illustrated instructions are included so kids can build with ease.
The free LEGO® Super Mario™ app features instructions, inspiration for creative ways to build and play, and more. For a list of compatible Android and iOS devices, visit LEGO.com/devicecheck.