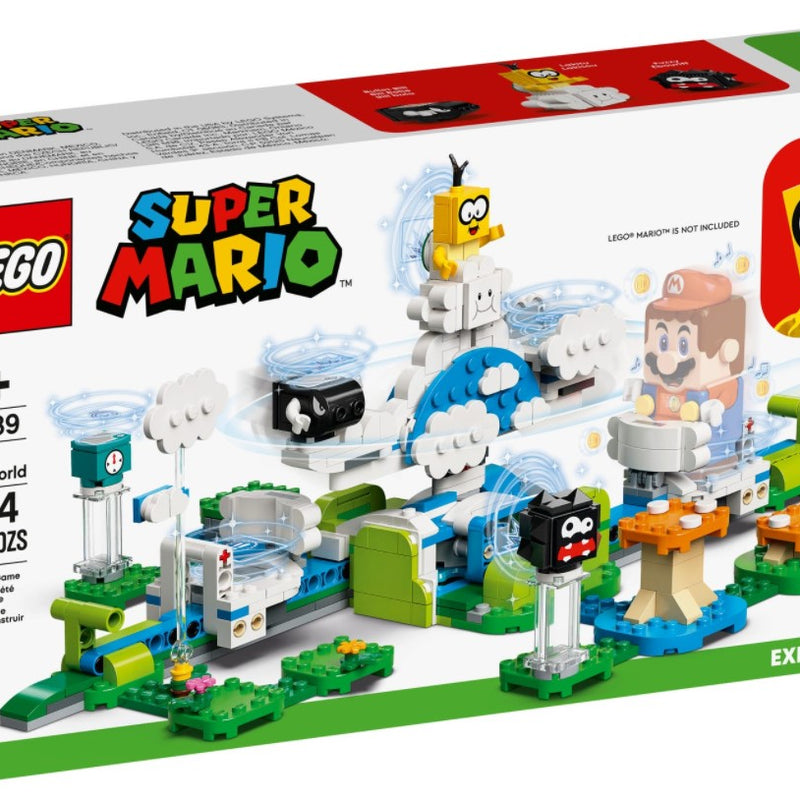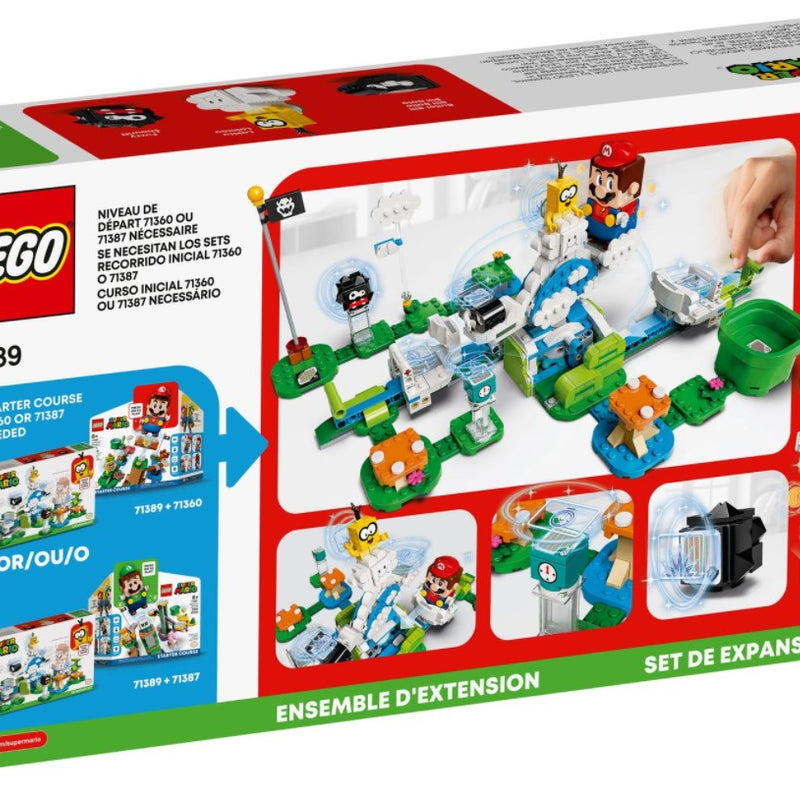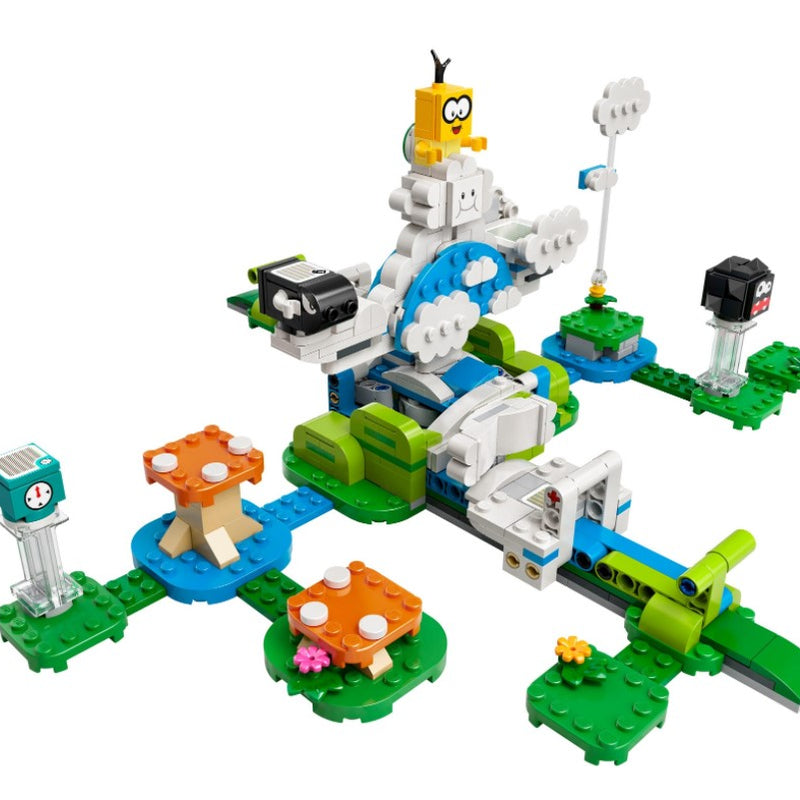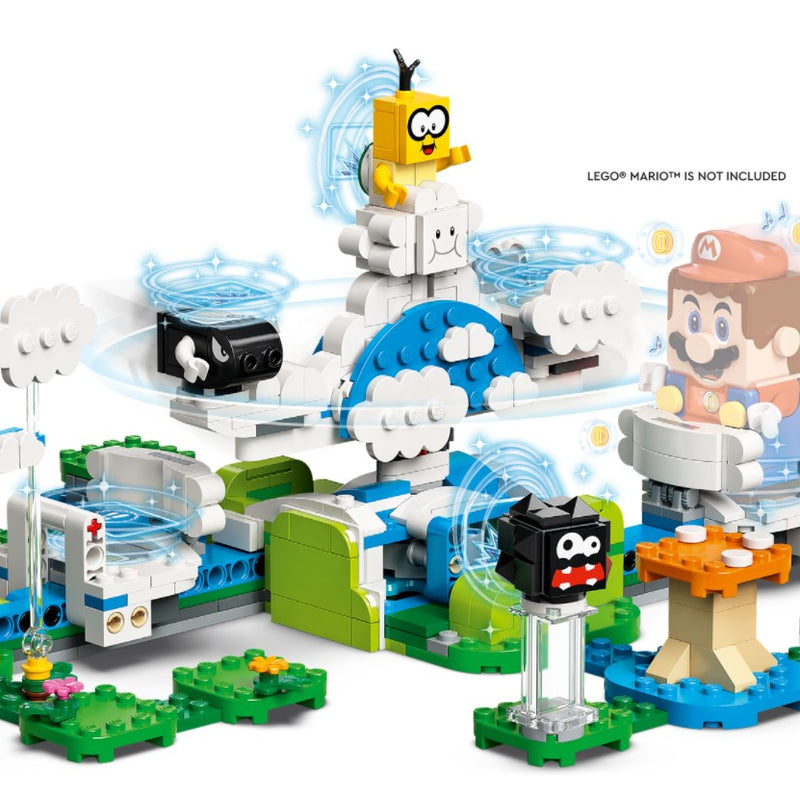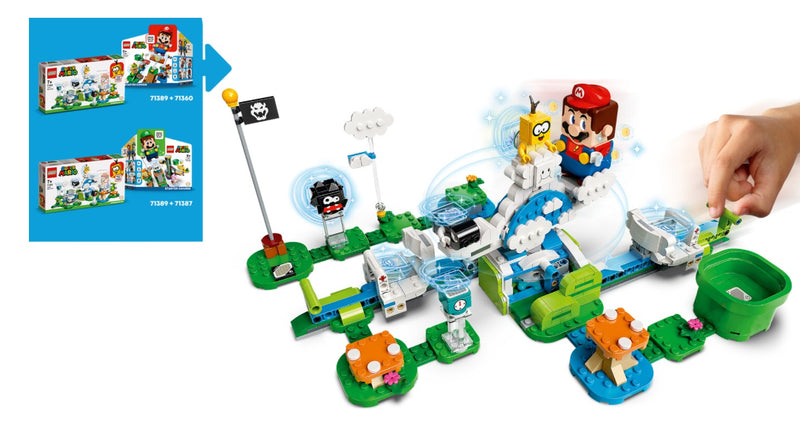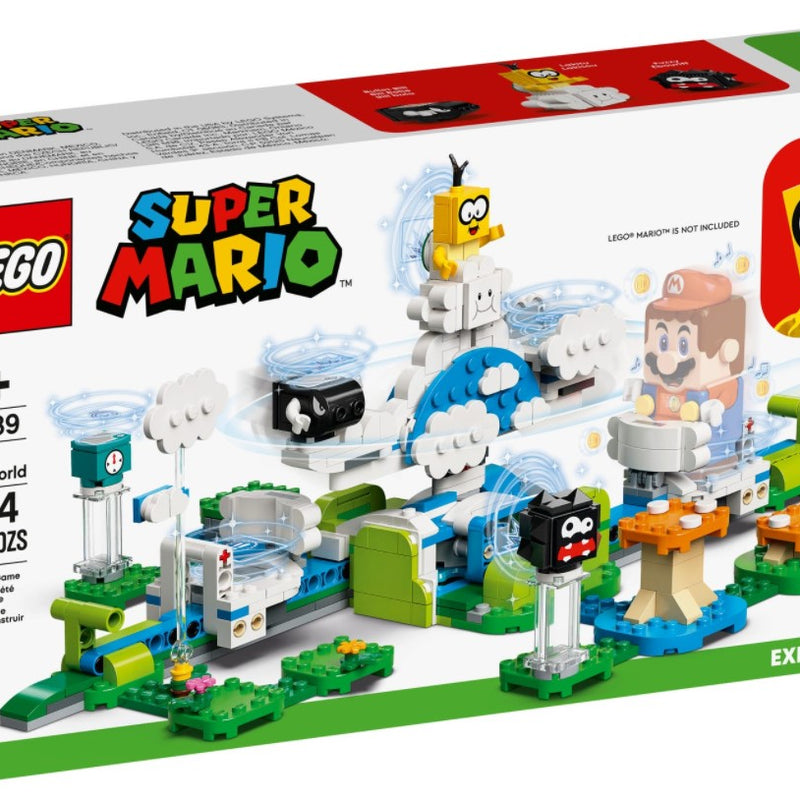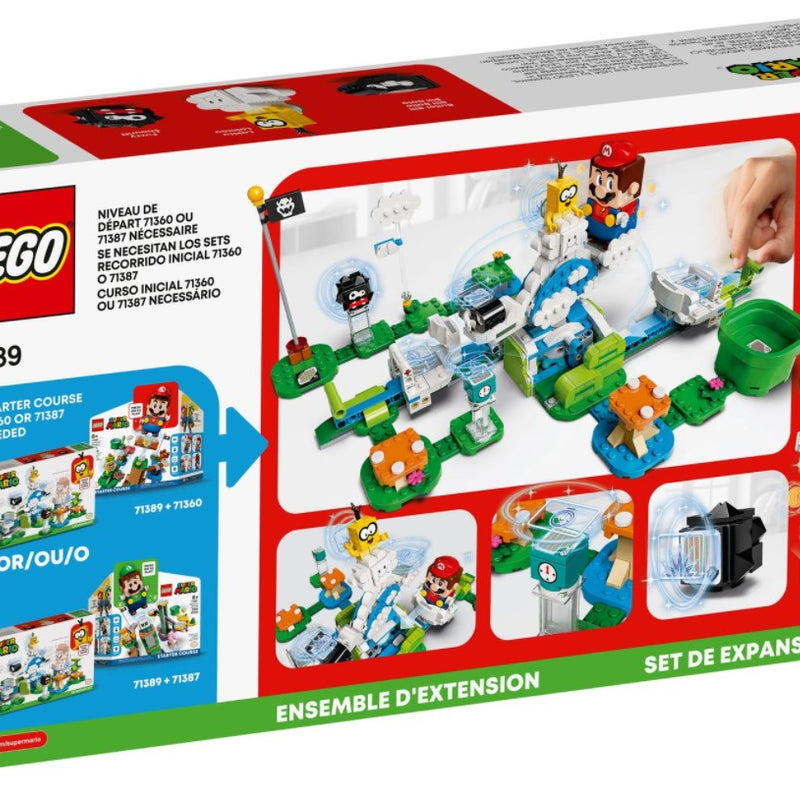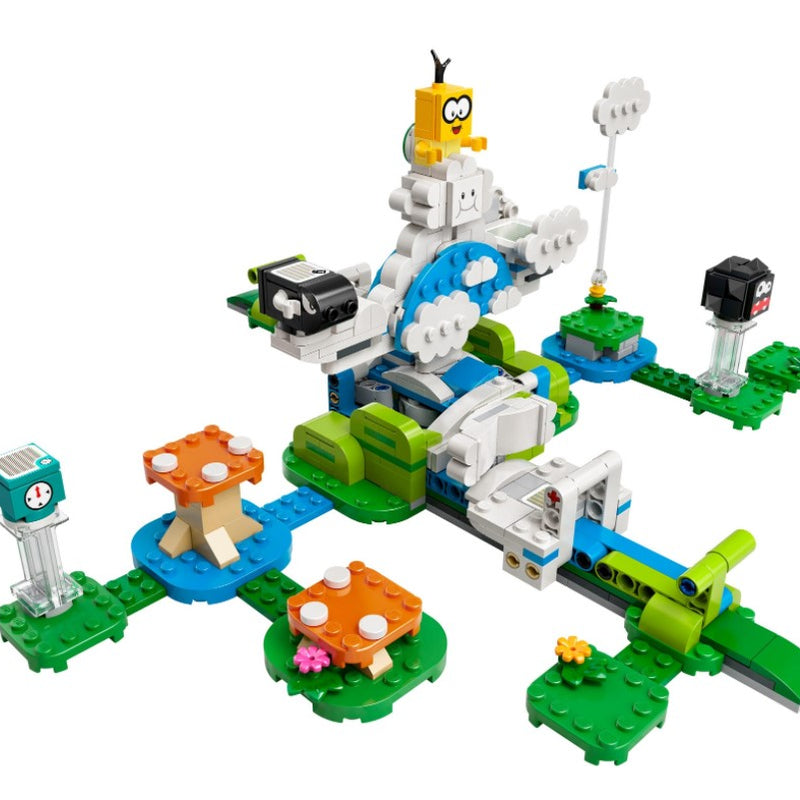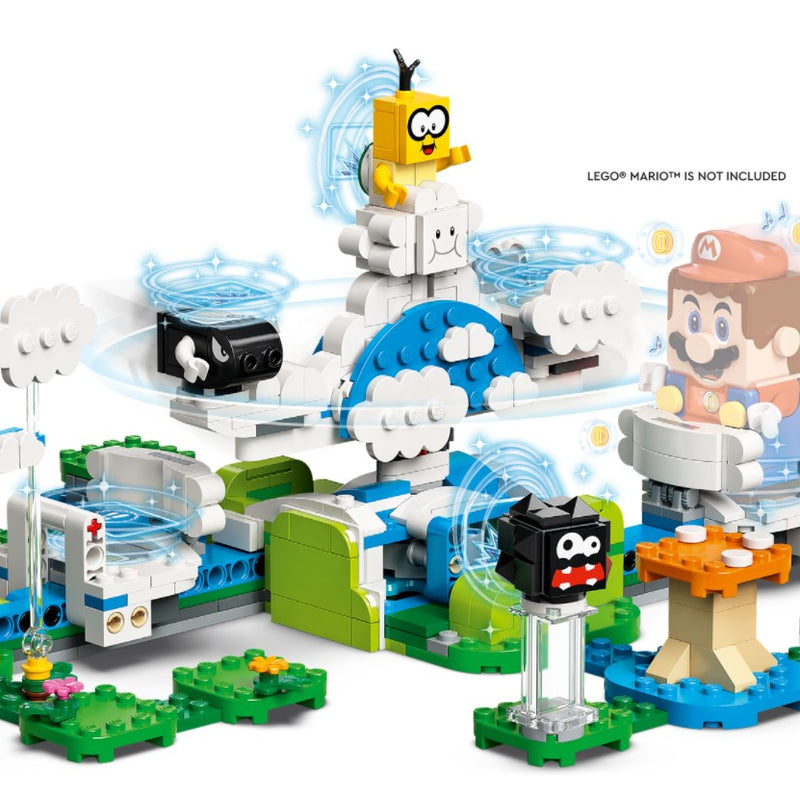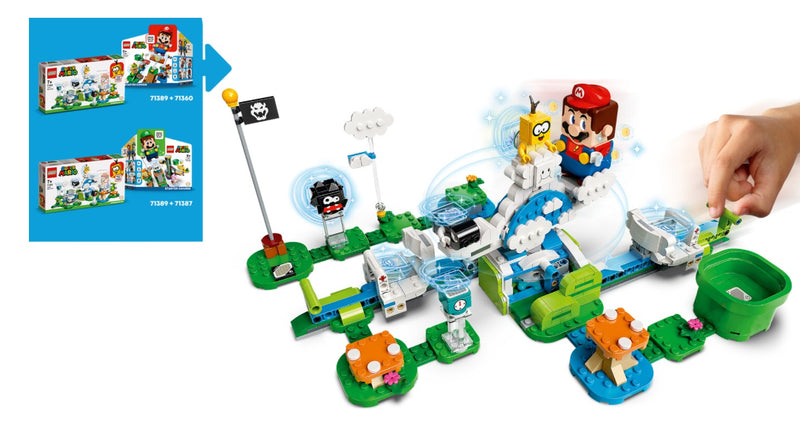 Sold out
LEGO® Super Mario Lakitu Sky World 71389
PRODUCT #71389
AGE 7+
484 PIECES
Bring a fun challenge to kids' LEGO® Super Mario™ universe with this Lakitu Sky World Expansion Set (71389). It features a spinning cloud platform, which is spun around by sliding LEGO® Mario™ and/or LEGO® Luigi™ (figures not included) to and fro on the cloud sliders below to try and knock Lakitu off. The set includes Lakitu, Bullet Bill and Fuzzy figures, plus a Time Block offering extra time in the level. (Note: the 71360 or 71387 Starter Course is required for interactive play.)
Collaborate or compete
Kids can play solo, team up or compete against a friend who has a LEGO Mario or LEGO Luigi figure. Check out the free LEGO Super Mario app for building instructions, creative inspiration and more.
Great for solo play or connect via Bluetooth to a friend's LEGO® Mario™ or LEGO® Luigi™ figure (extra figures not included) for 2-player social fun where teamwork earns bonus coins.
This module measures over 6 in. (15 cm) high, 13.5 in. (35 cm) wide and 10.5 in. (27 cm) deep in its basic formation and can be rebuilt and combined with other LEGO® Super Mario™ sets in various ways.