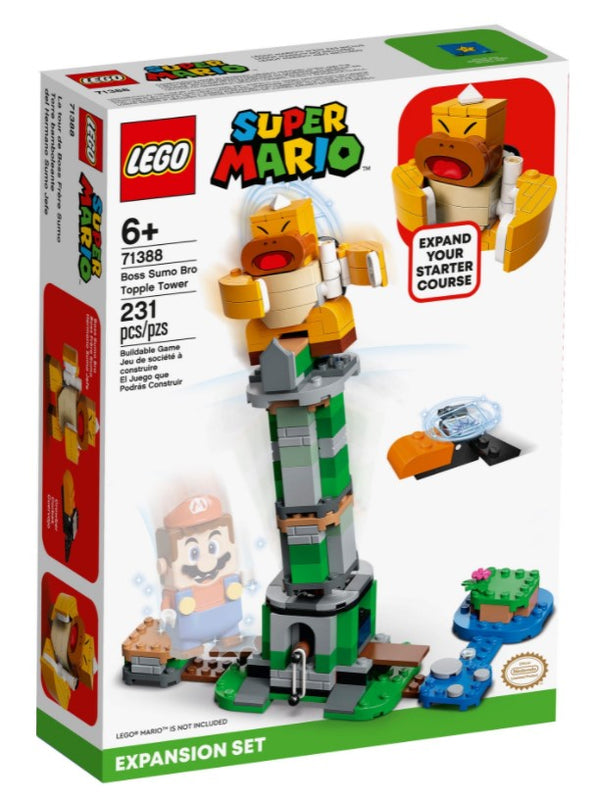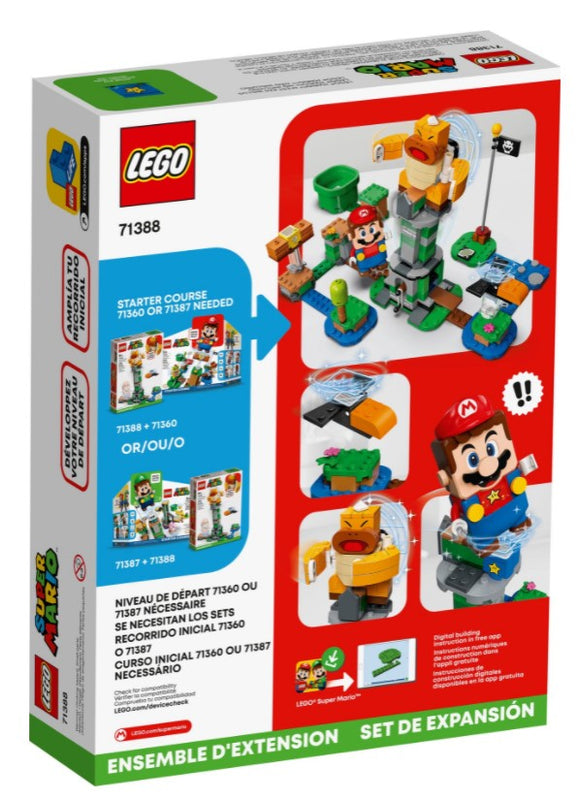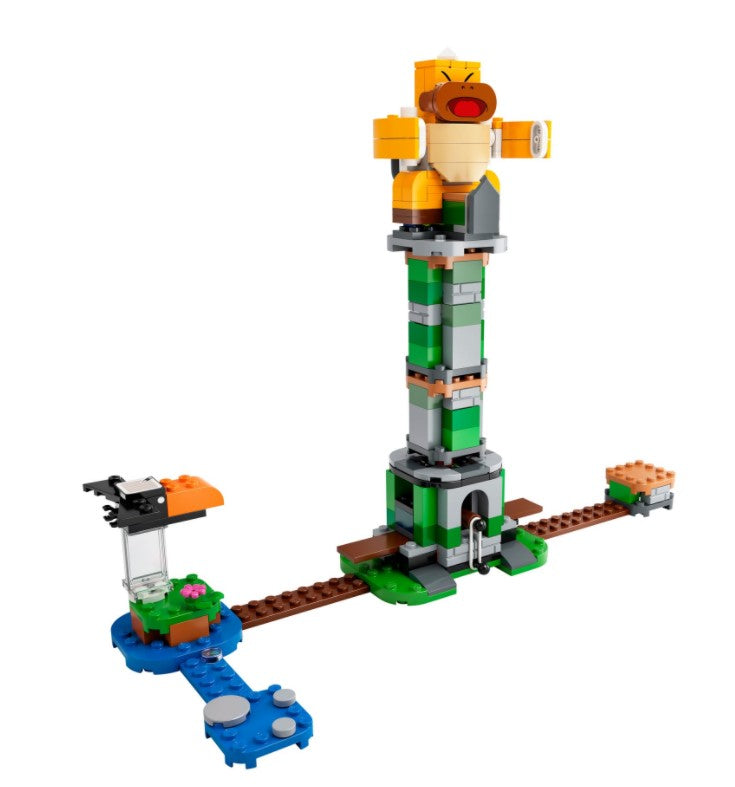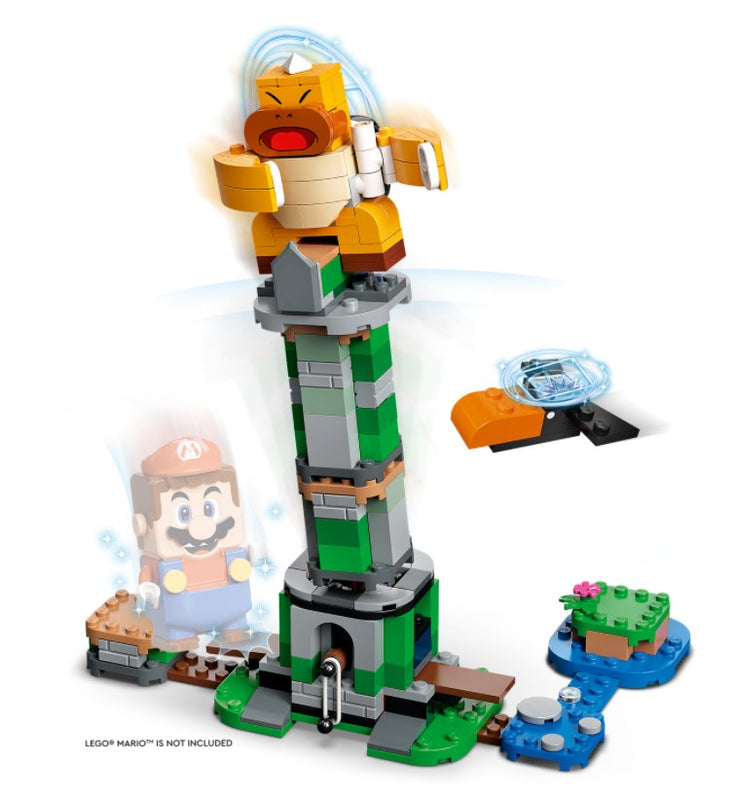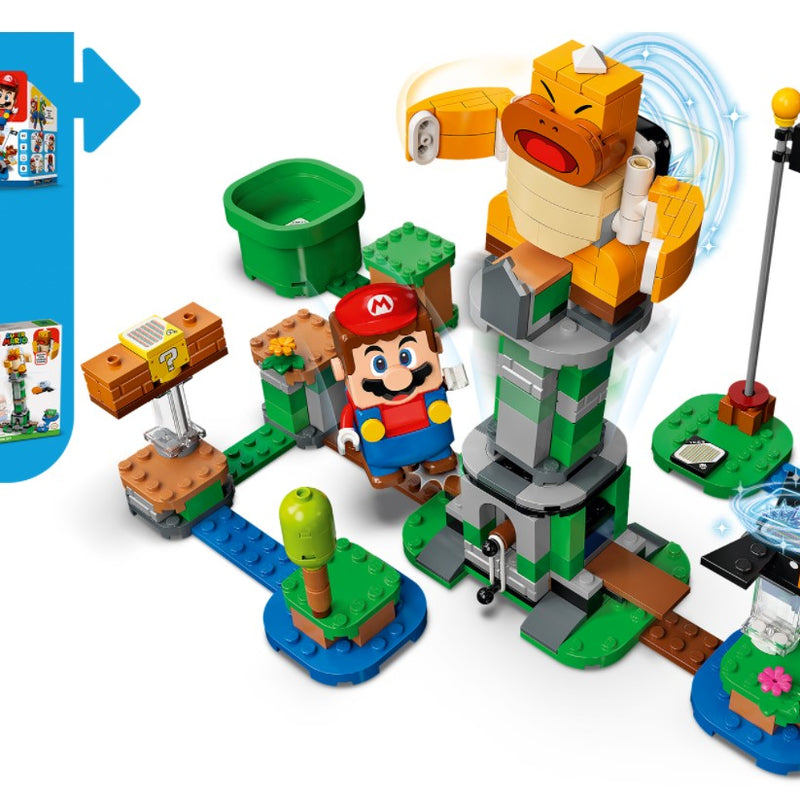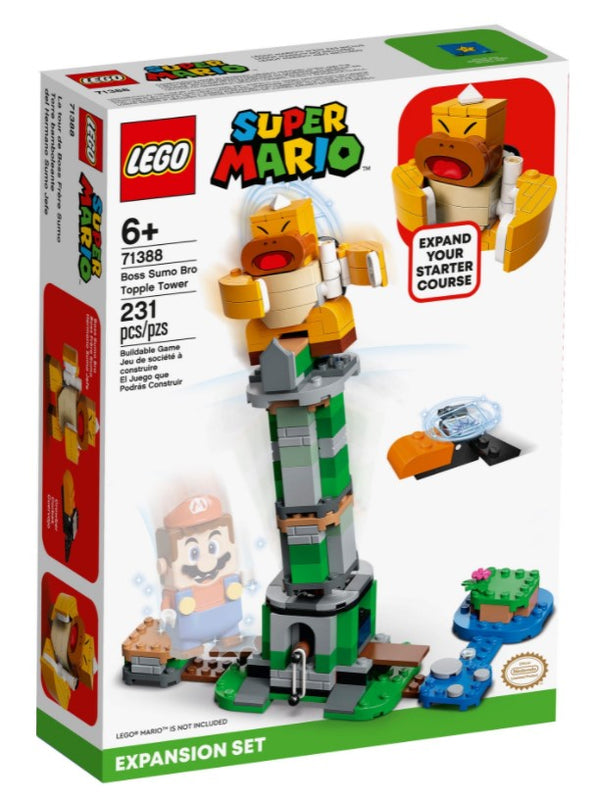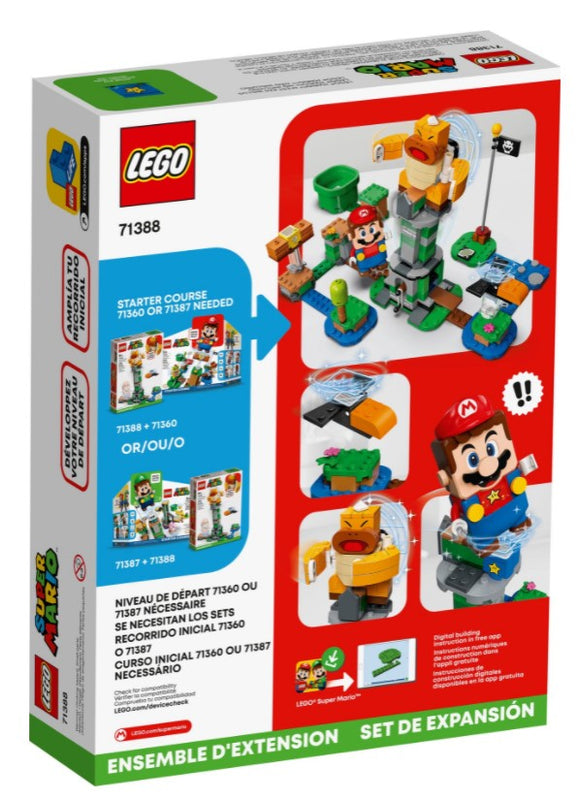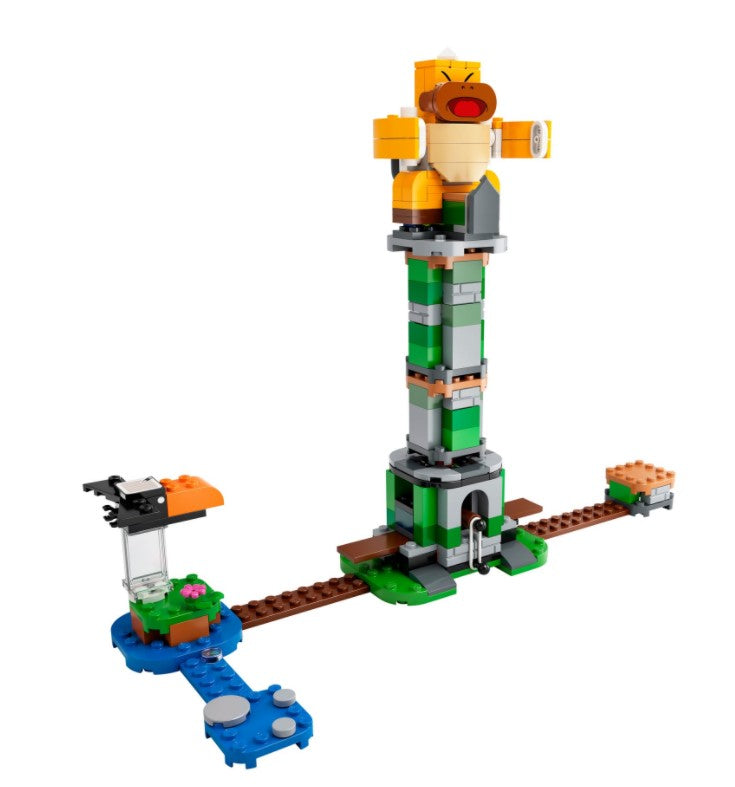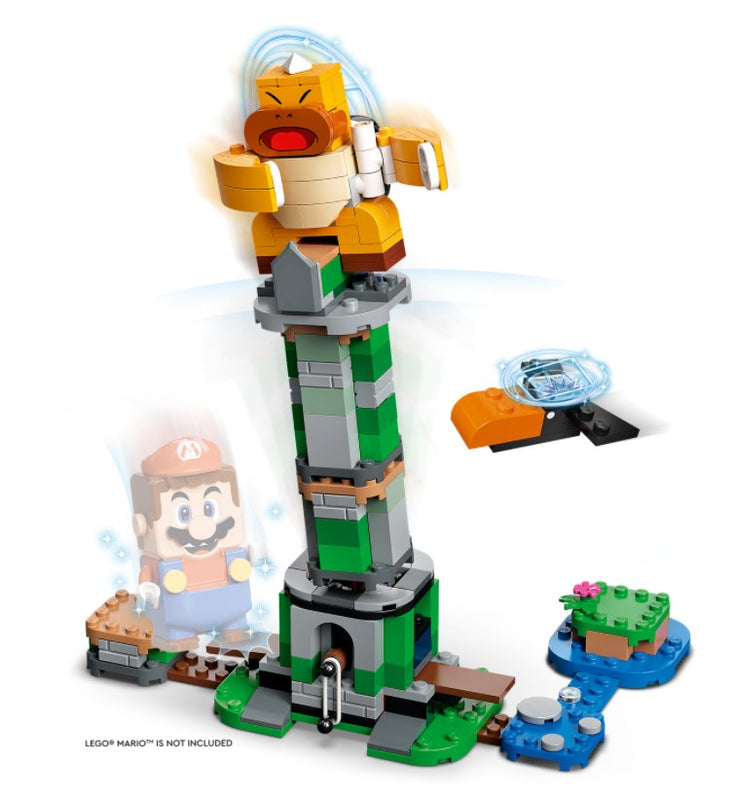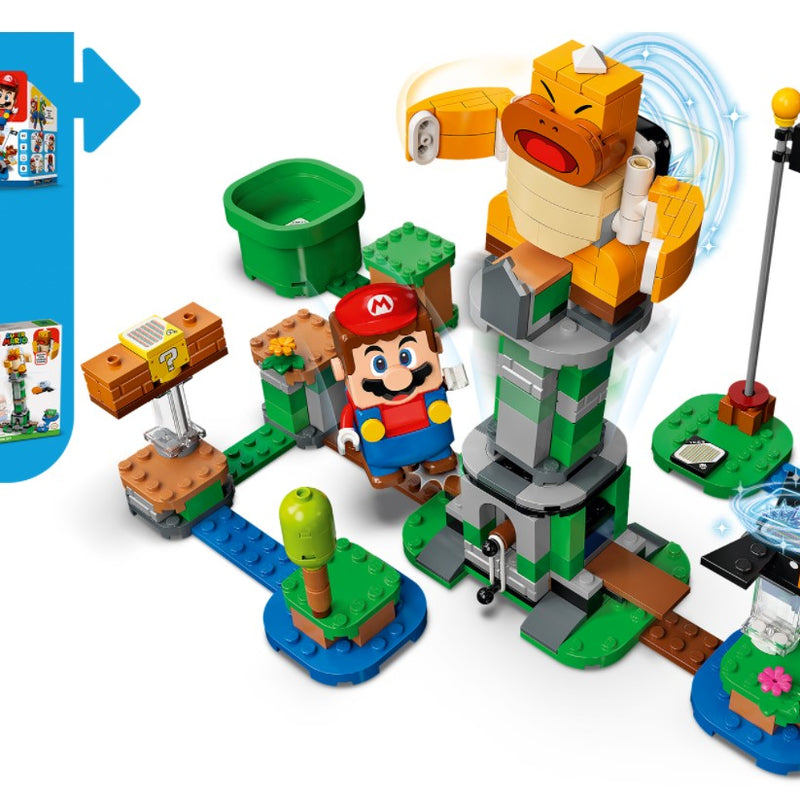 Sold out
LEGO® Super Mario Boss Sumo Bro Topple Tower 71388
PRODUCT #71388
AGE 6+
231 PIECES
Let kids add another fun challenge to their LEGO® Super Mario™ universe with this Boss Sumo Bro Topple Tower Expansion Set (71388). It features a tower that is rocked by LEGO® Mario™ and/or LEGO® Luigi™ (figures not included) stomping on the levers at its base. It can be built to varying heights, and a Super Star Block is revealed when Boss Sumo Bro is toppled. The set also includes a Crowber figure. (Note: the 71360 or 71387 Starter Course is required for interactive play.)
Teamwork pays
Kids can play solo or with a friend who has a LEGO Mario or LEGO Luigi figure, winning bonus digital coins for teamwork. Check out the free LEGO Super Mario app for building instructions, creative inspiration and more.
Great for solo play or connect via Bluetooth to a friend's LEGO® Mario™ or LEGO® Luigi™ figure (extra figures not included) for 2-player social fun where teamwork earns bonus coins.
This module measures over 9 in. (23 cm) high, 7.5 in. (20 cm) wide and 5 in. (13 cm) deep in its basic formation and can be rebuilt and combined with other LEGO® Super Mario™ sets in many ways.