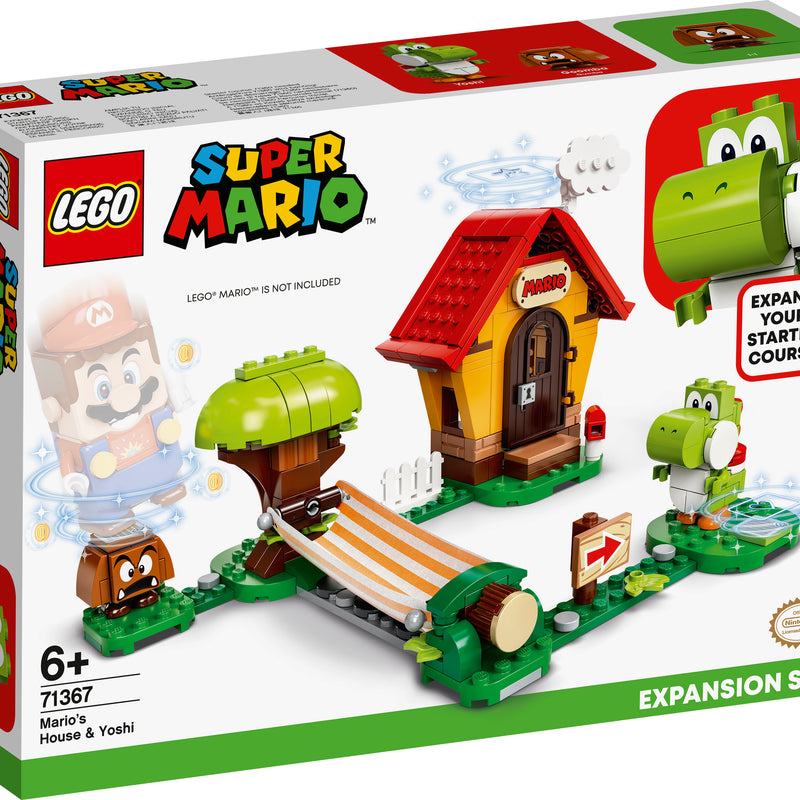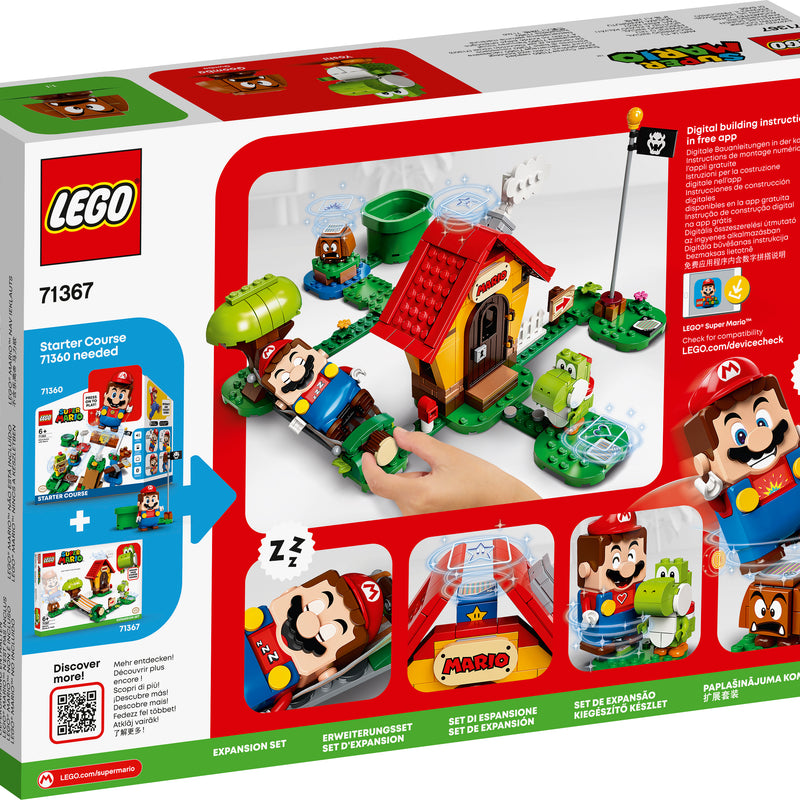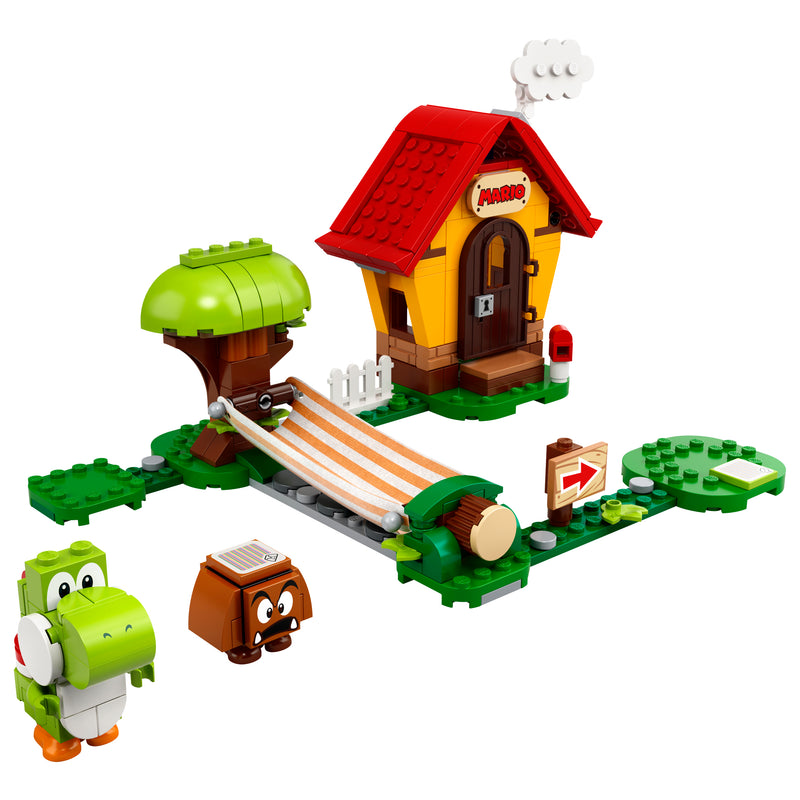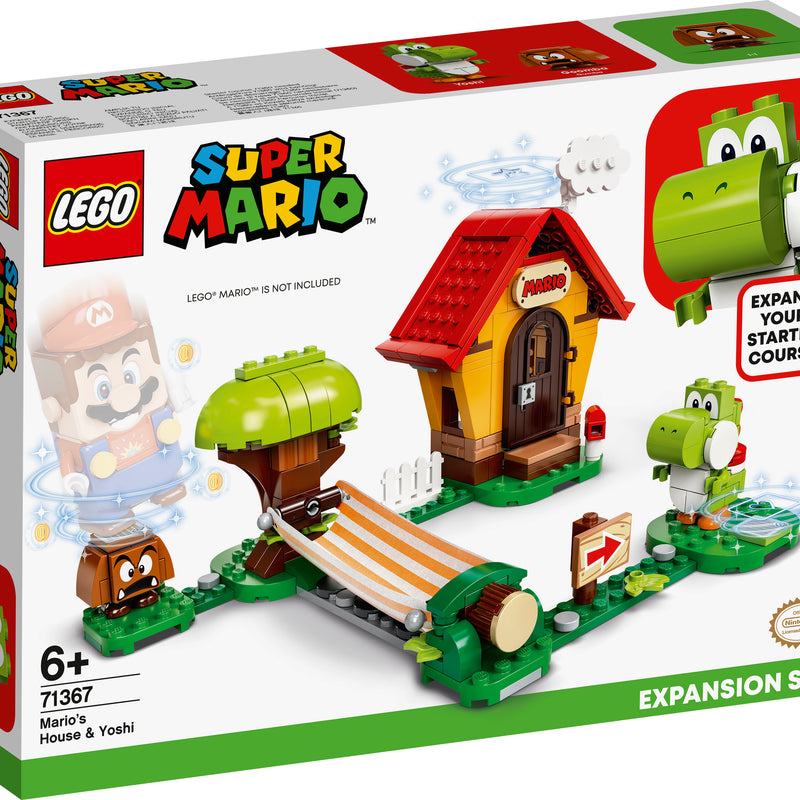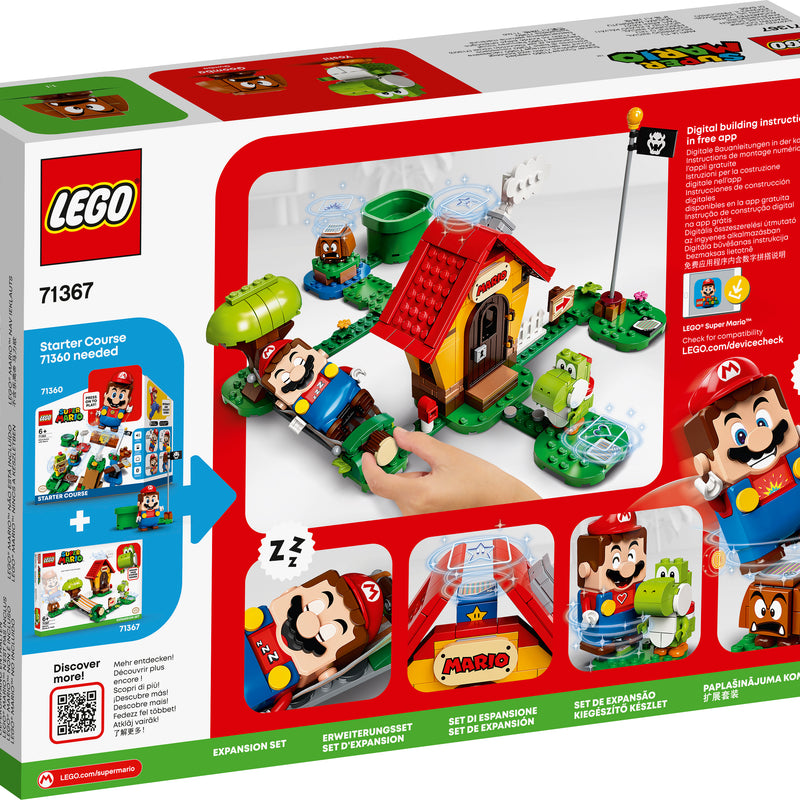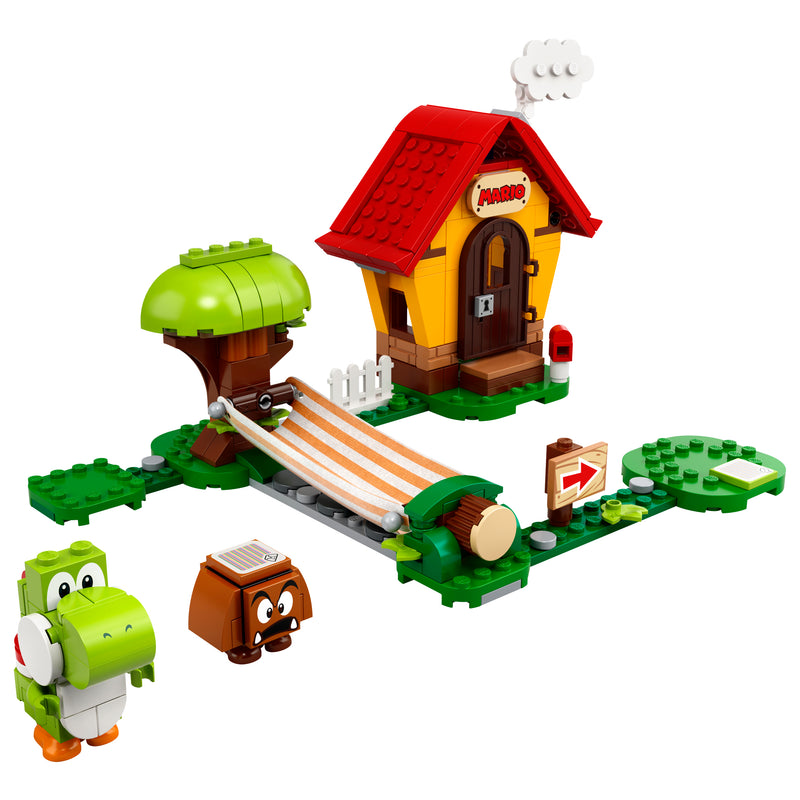 Sold out
LEGO® Super Mario™ Mario's House & Yoshi 71367
PRODUCT #71367 
AGE 6+
231 PIECES
Fans can enhance their LEGO® Super Mario™ gameplay and enjoy lots of creative role-play fun with this Mario's House & Yoshi Expansion Set (71367). This collectible toy playset features a buildable house with an opening door and roof with a Super Star Block underneath. A great gift for kids who have the Adventures with Mario Starter Course (71360), it also has a hammock to rock LEGO® Mario™ (figure not included) to sleep, plus Yoshi and Goomba toy figures to interact with and win coins.
Awesome app
The free LEGO Super Mario app has cool viewing tools to help build this module, plus suggestions for creative ways to build and play, and it offers a safe platform for kids to share their creations.
Top gift ideas
Inspirational LEGO Super Mario playsets bring a family-favorite character into the real world. The Starter Course, Expansion Sets and Power-Up Packs make fun LEGO gift toys for creative kids and all fans, who can create their own unique challenges, compete with friends or play solo.
This module measures over 5" (13cm) high, 10" (25cm) wide and 6.5" (17cm) deep in its basic formation, but can be reordered and combined with the Starter Course and other LEGO® Super Mario™ Expansion Sets in many ways.
No batteries needed for this creative building toy – it comes to life when combined with the LEGO® Mario™ figure in the Starter Course set. The set comes with clear instructions so youngsters can build confidently.
Kids can find digital building instructions, cool viewing tools and a safe platform to share their ideas on the free LEGO® Super Mario™ app. For a list of compatible Android and iOS devices, visit LEGO.com/device check.