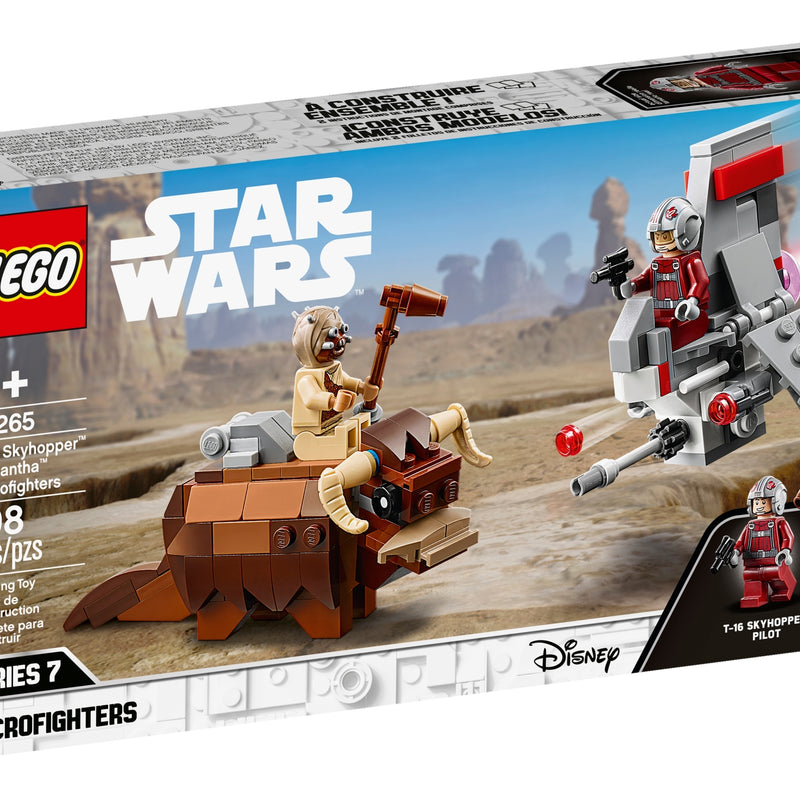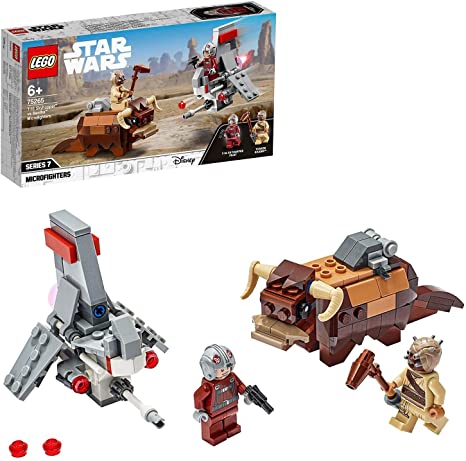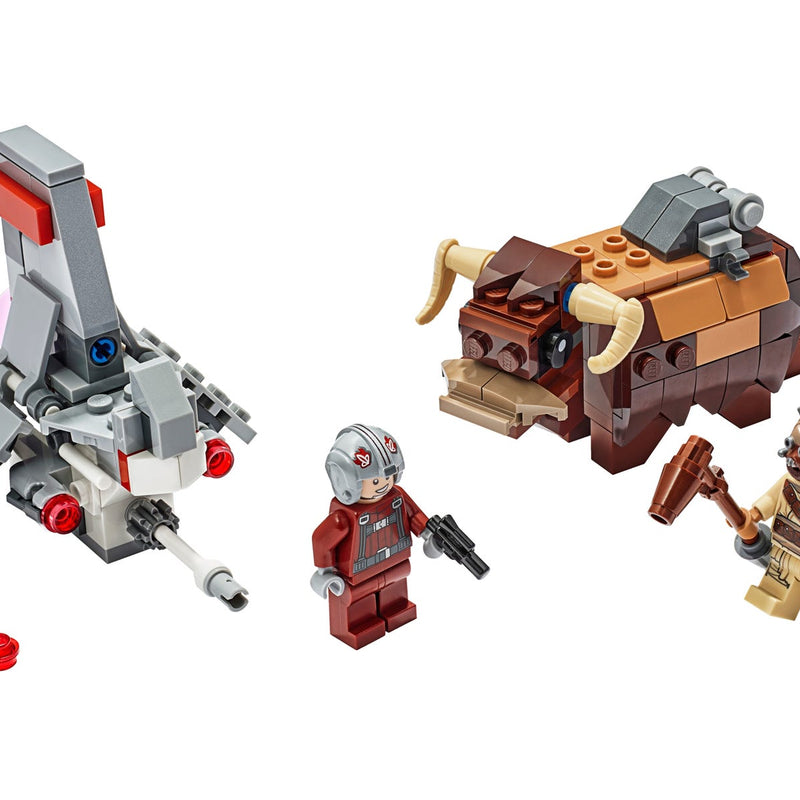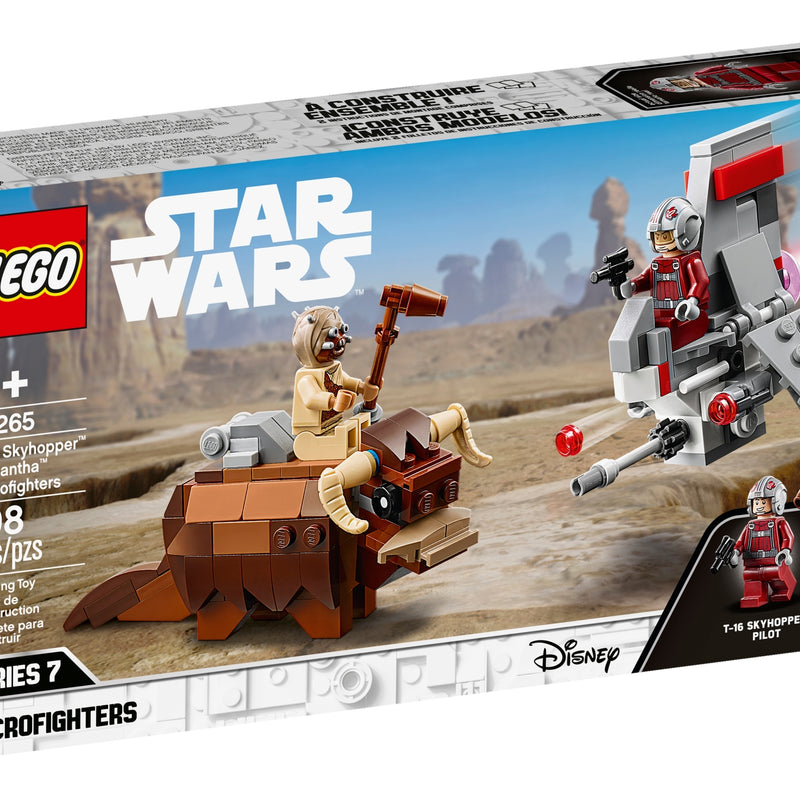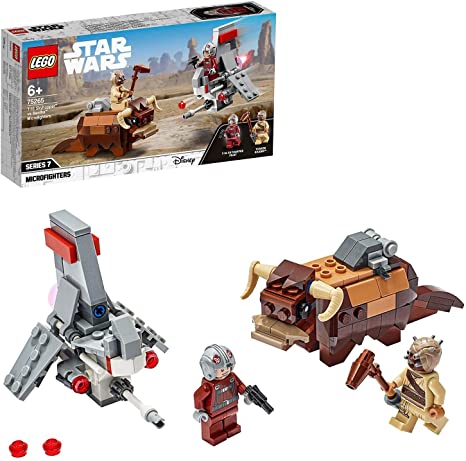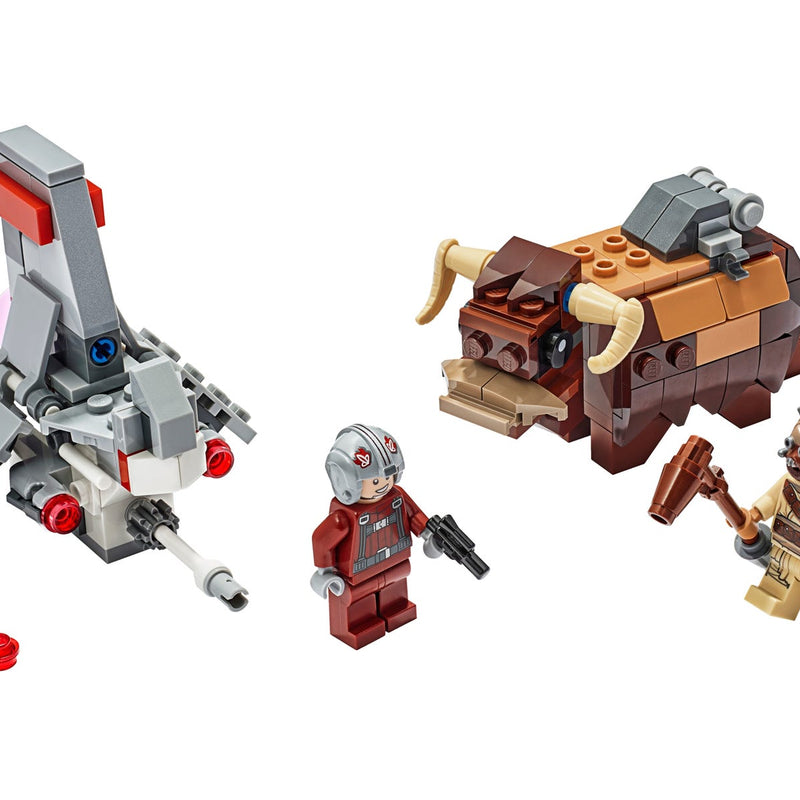 Sold out
LEGO® Star Wars™ T-16 Skyhopper™ vs Bantha™ Microfighters 75265
PRODUCT #75265
AGE 6+
198 PIECES

Give young kids an exciting introduction to the LEGO® Star Wars™ universe with this T-16 Skyhopper vs Bantha Microfighters (75265) starship toy building set. The Bantha and stud-shooting Skyhopper building toys, inspired by Star Wars: A New Hope, are easy to build so the battle play starts fast. Available in the free LEGO Life app, they have zoom and rotate viewing tools to help even younger children build the LEGO brick models. Cool! Top gifts! The LEGO Group has been recreating iconic starships, vehicles, locations and characters from the legendary Star Wars universe since 1999. LEGO Star Wars is now its most successful theme with top birthday, Christmas and surprise gifts for kids and adults.
Young kids will love role-playing duels and creating their own exciting stories with this LEGO®

 

Star Wars™ Microfighters starship toy building set (75265), featuring quick-to-build T-16 Skyhopper and Bantha models.
The T-16 Skyhopper has 2 stud-shooters and a seat for the pilot minifigure, and the posable

 

Star Wars™ Bantha figure has a saddle for the Tusken Raider minifigure and a Bantha stick holder to inspire action play.
Great for solo or social play with friends, this collectible building toy has plenty of LEGO® building bricks to spark fans' imaginations and build creatively with other LEGO

 

Star Wars™ sets.
The Bantha measures over 1" (5cm) high, 4" (12cm) long and 1" (4cm) wide and the T-16 Skyhopper measures over 2" (7cm) high, 3" (8cm) long and 3" (8cm) wide – a nice size to fit in a child's bag for play on the go.