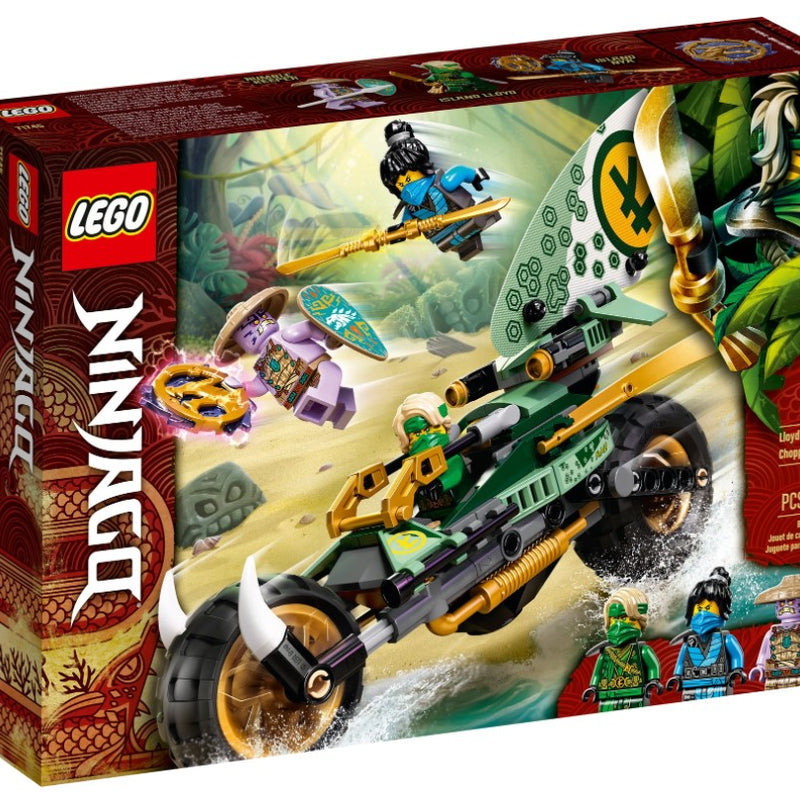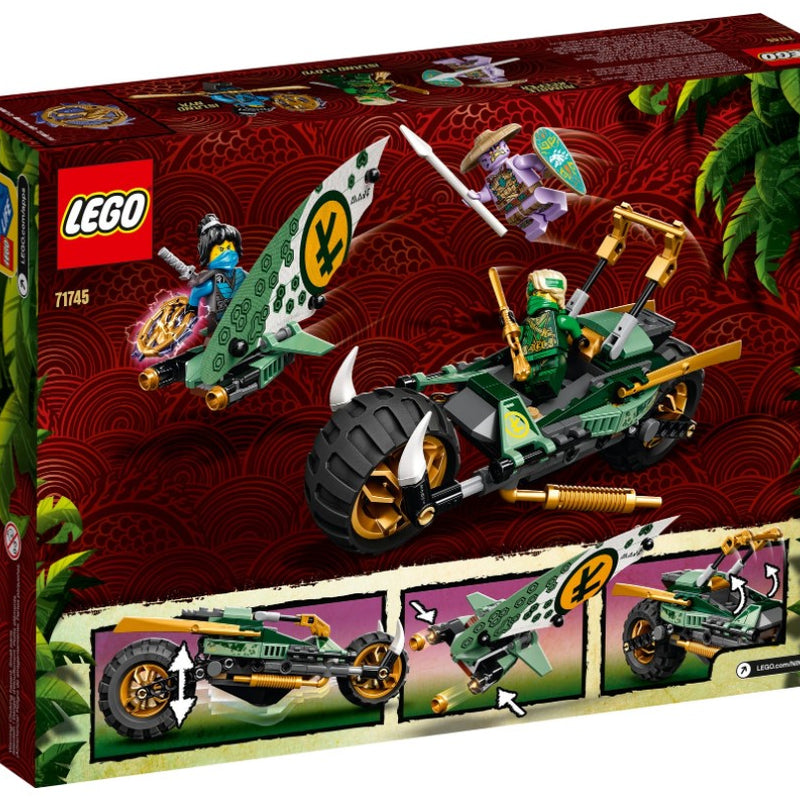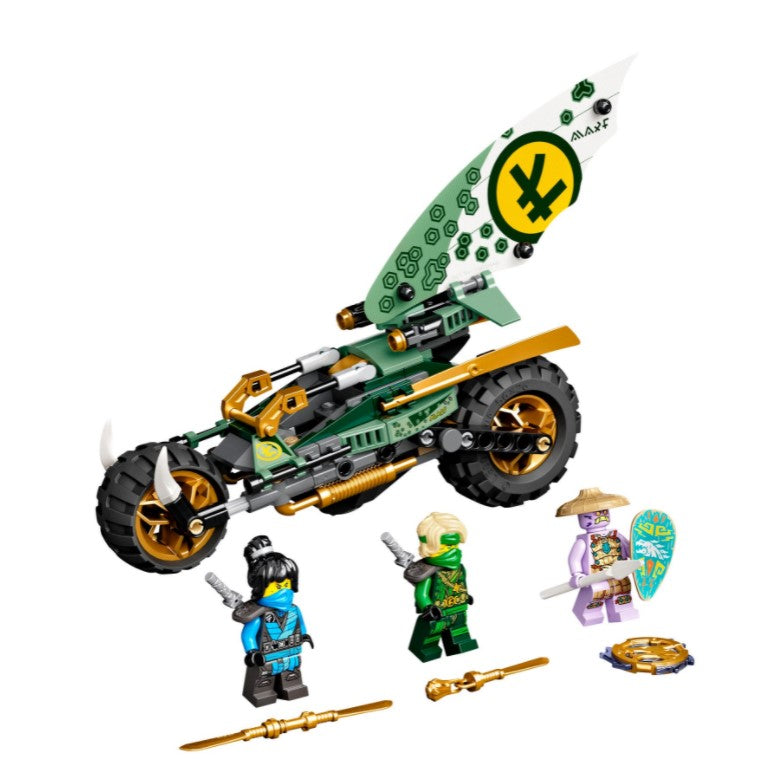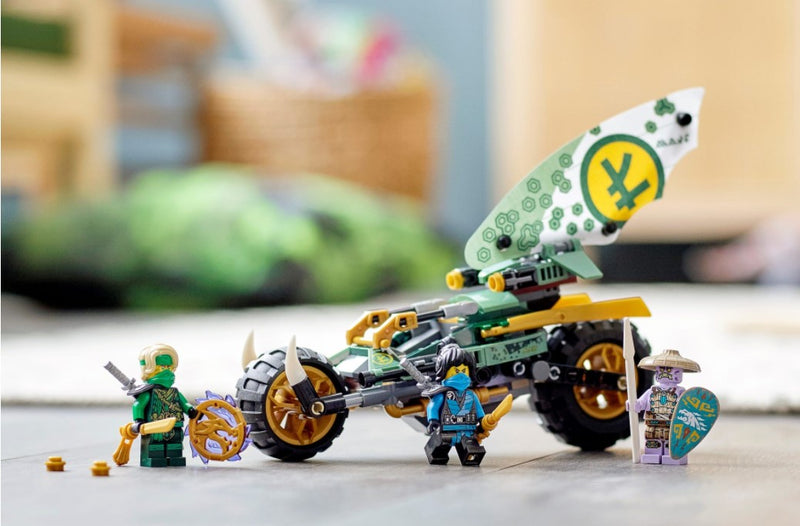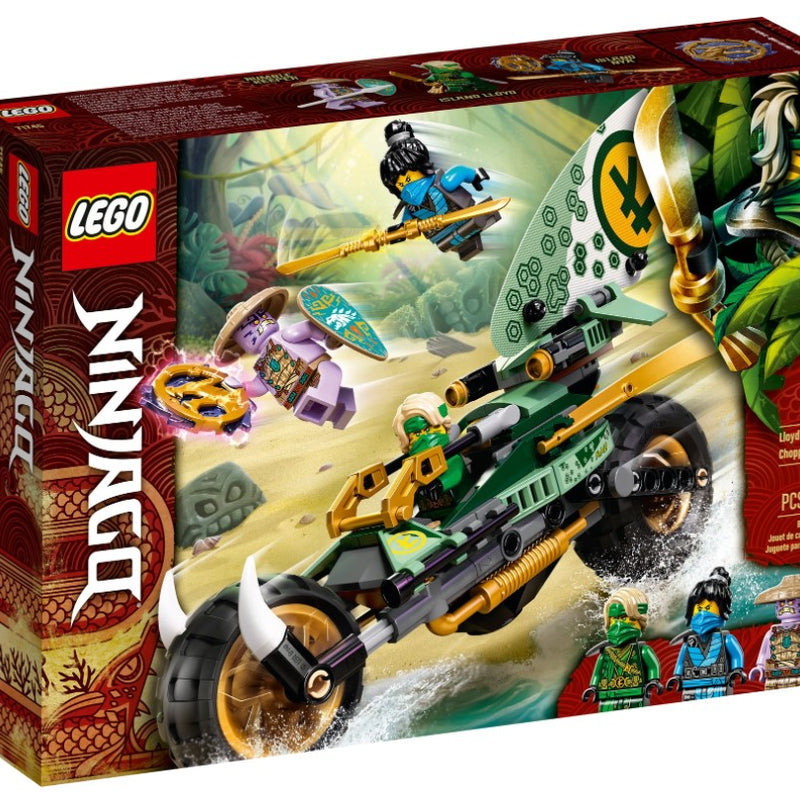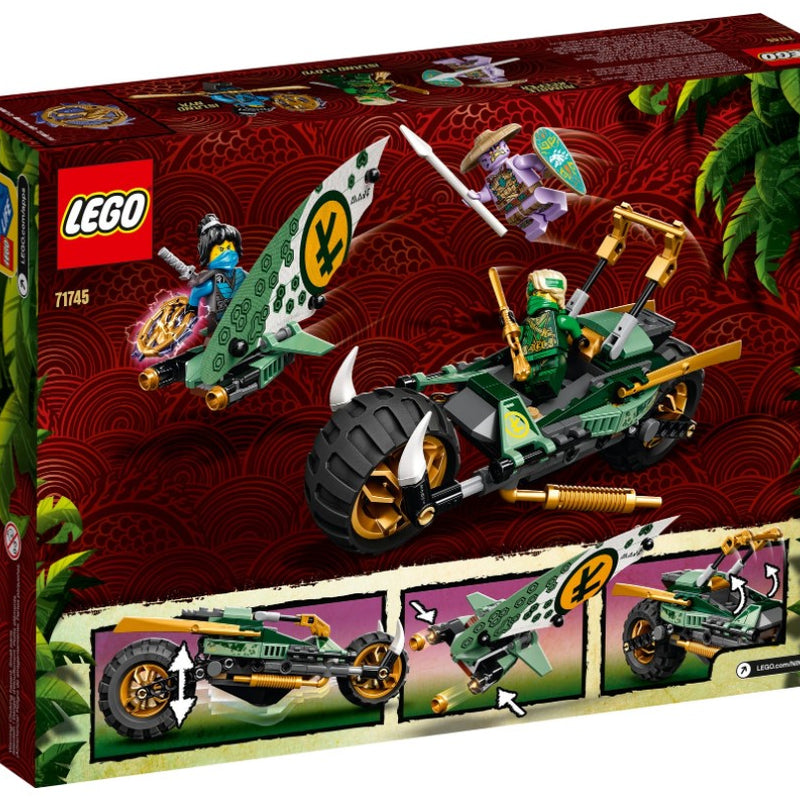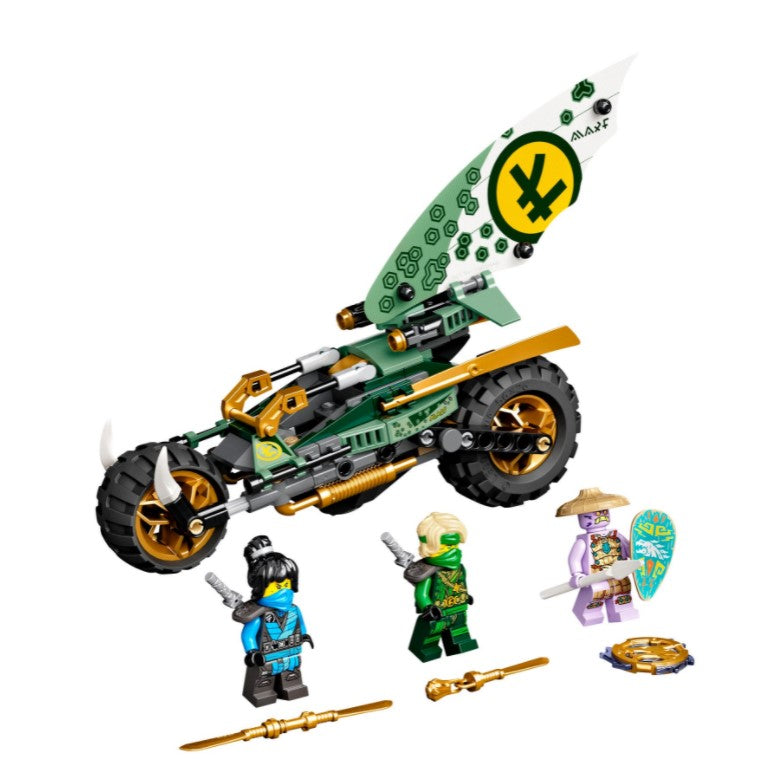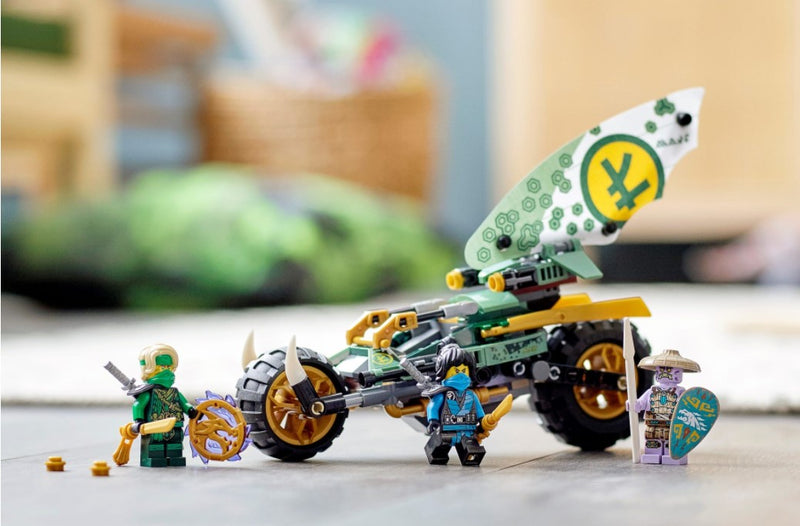 Sold out
LEGO® NINJAGO® Lloyd's Jungle Chopper Bike 71745
PRODUCT #71745
AGE 7+ 
183 PIECES
The 2-in-1 vehicle features 2 stud-shooters, an opening cockpit, working suspension and a flyer that can be detached and used as a surfboard. Unique toys for fantasy adventures The ninja playset has 3 minifigures: Island Lloyd, Island Nya and a Rumble Keeper to help kids play out their own make-believe jungle and sea adventures. These characters can stage battles among themselves to see who wins the precious storm amulet that also comes with this set. Top toys for ninja fans NINJAGO playsets encourage kids to step away from their screens and develop crucial life skills by enjoying hands-on playtime, on their own or with friends. A world of exciting adventures opens up to them through an amazing collection of ninja toys, including dragons, mechs and vehicles.
Ninja toy comes with 3 minifigures: Island Lloyd and Island Nya, each armed with a weapon, to take on the Rumble Keeper, who has a cool spear and shield.
Chopper bike toy features working suspension, an opening cockpit to place Island Lloyd, plus a detachable flyer that turns into a surfboard toy so Island Nya can ride into battle.
The bike toy measures over 6 in. (16 cm) high, 8.5 in. (21 cm) long and 2 in. (6 cm) wide – the perfect portable size to play with at home or on the go.