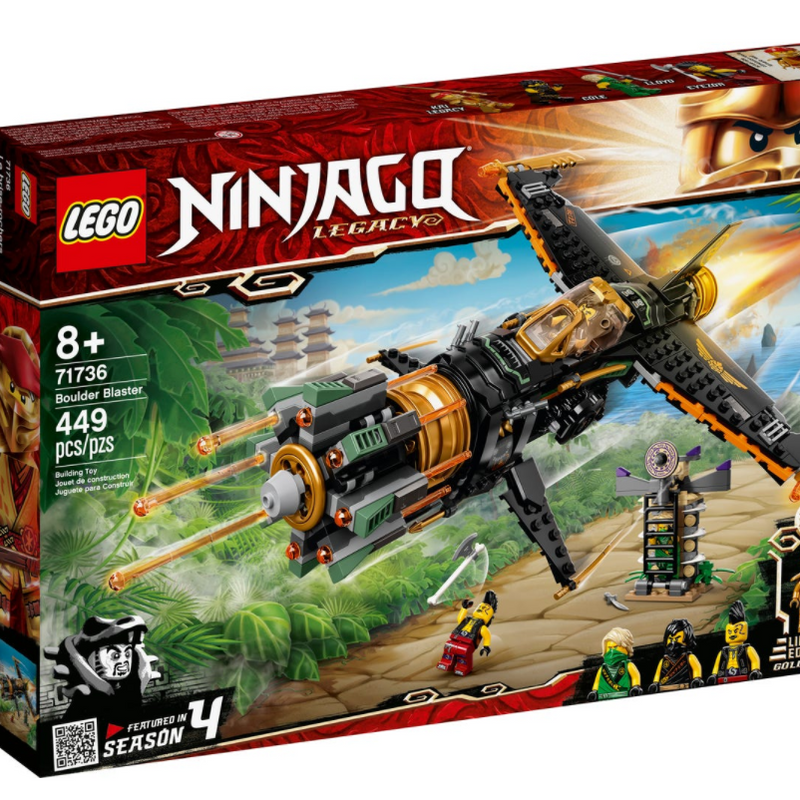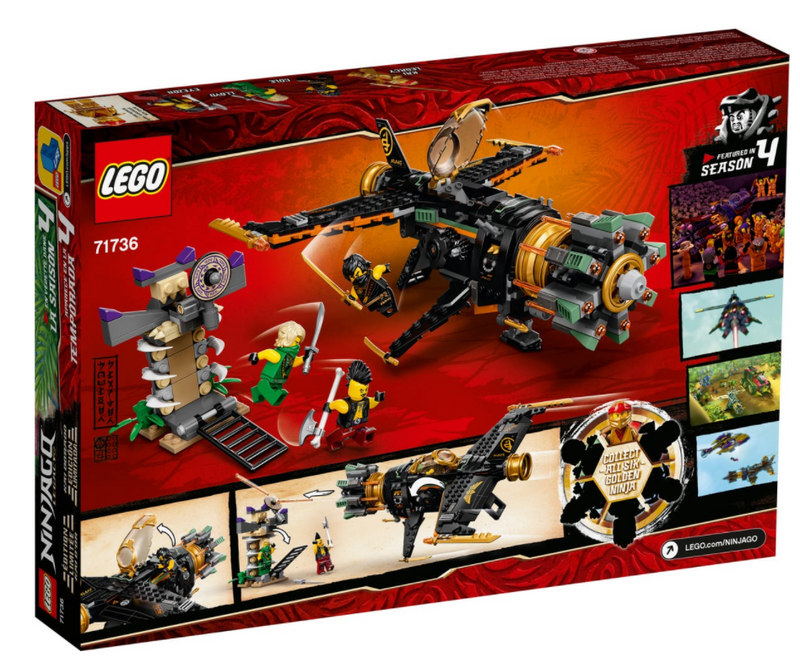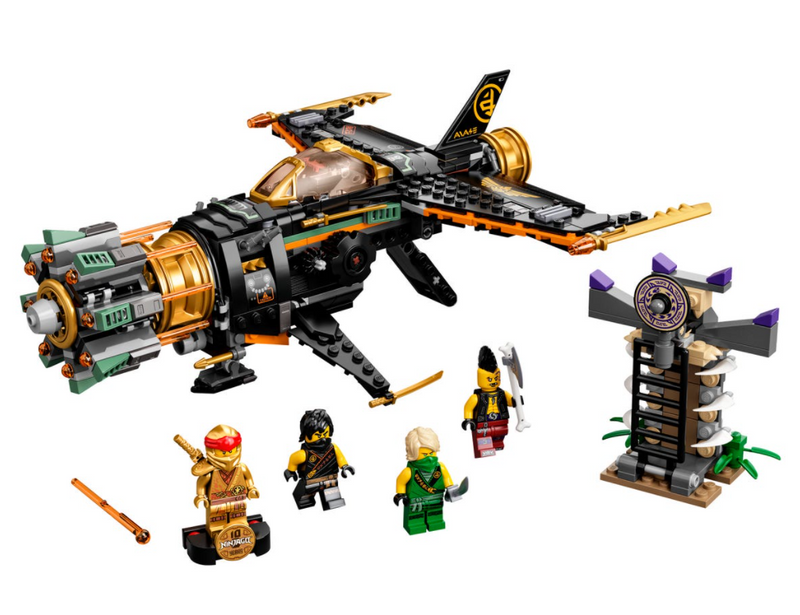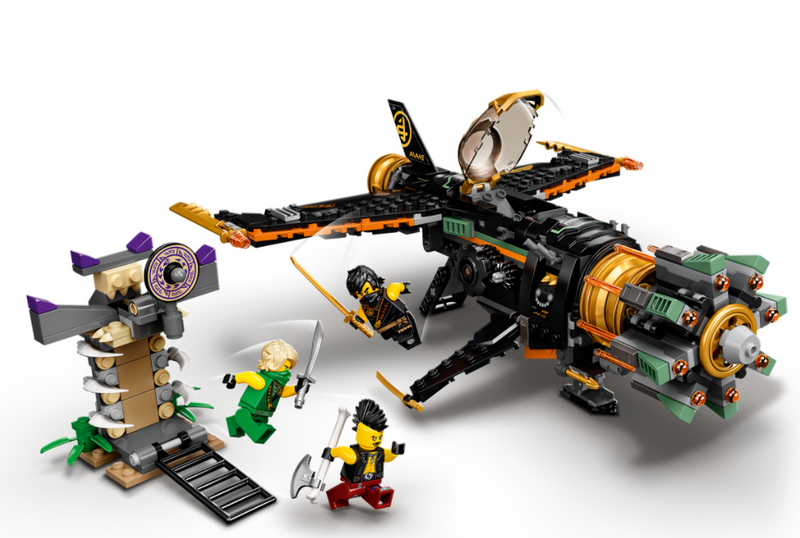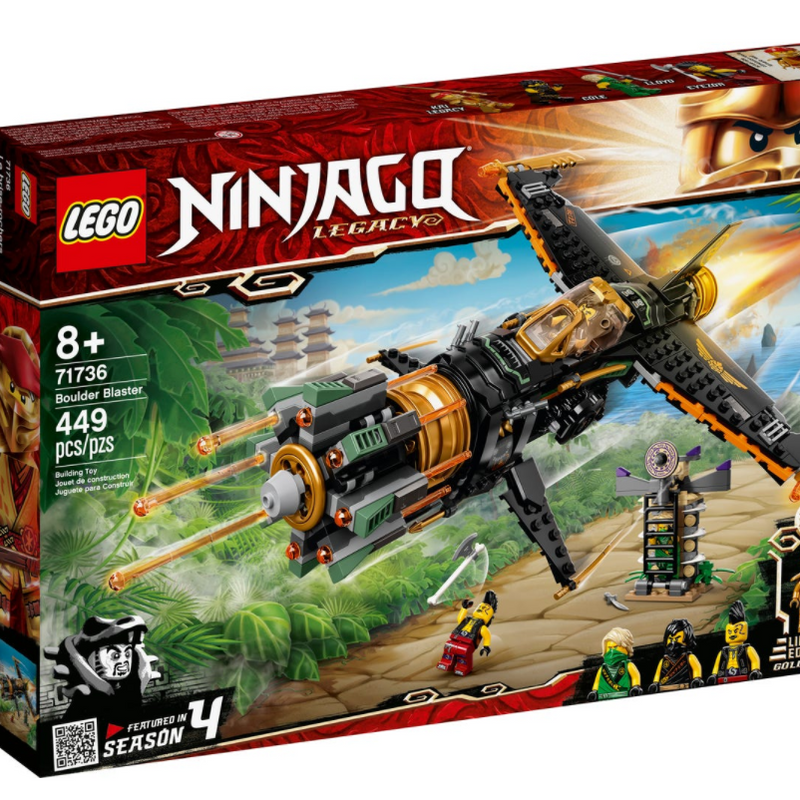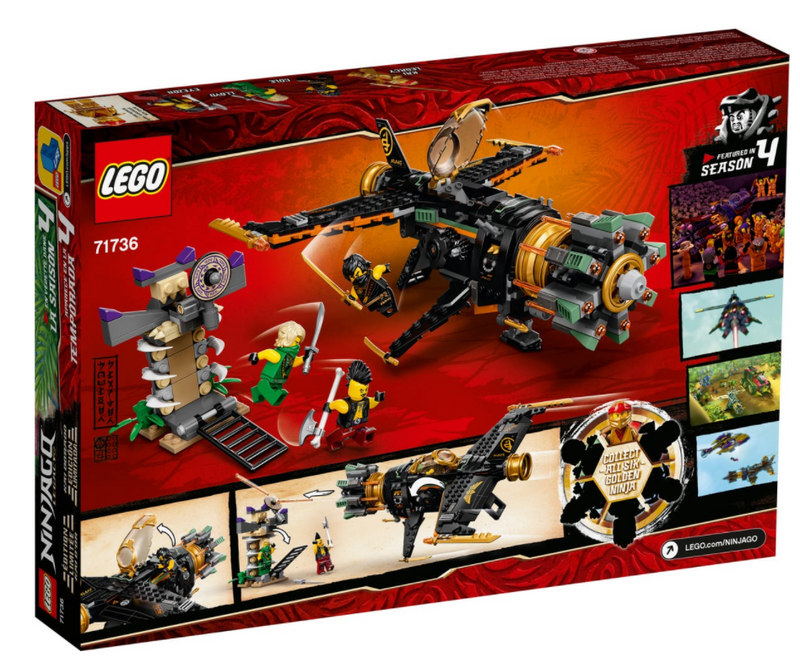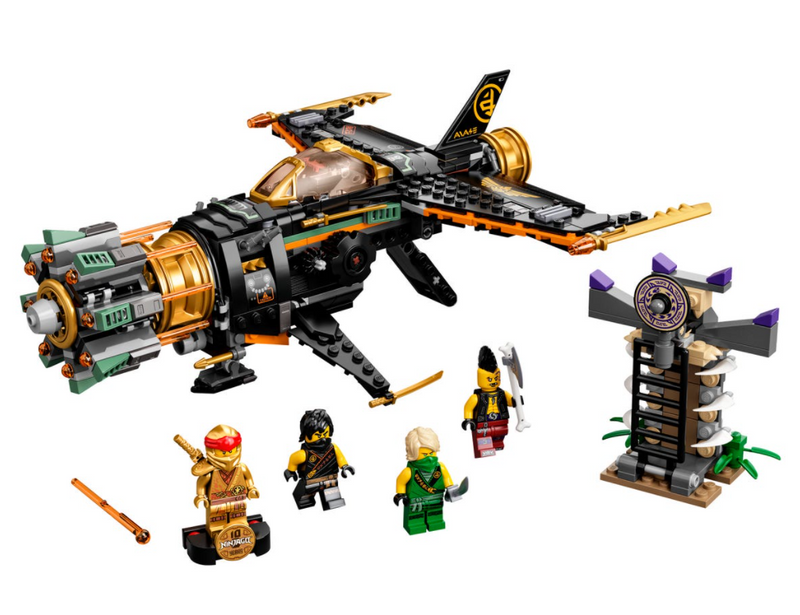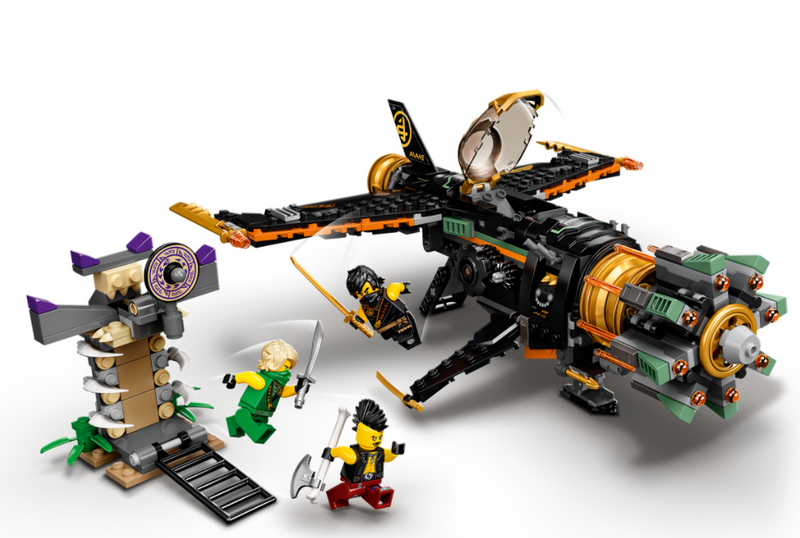 Sold out
LEGO®NINJAGO Boulder Blaster 71736
PRODUCT #71736
AGE 8+ 
449 PIECES

LEGO® NINJAGO® Boulder Blaster (71736) is an upgraded and modern Legacy playset featuring a super cool shooting airplane and ninja prison to give kids an action-packed play experience.

Includes 4 minifigures: ninjas Cole, Lloyd and Kai Legacy to take on the evil Eyezor and recreate scenes from season 4 of the LEGO® NINJAGO® TV series.
Kids will be excited to rapidly fire 8 missiles from the ninja airplane's rotating front at enemies or at the prison to release a captured ninja.
Includes a special golden Kai Legacy collectible minifigure with small stand to celebrate the 10th anniversary of NINJAGO® toys.
Look out for more special collectible golden minifigures in other NINJAGO® sets: Tournament of Elements (71735), X-1 Ninja Charger (71737) and Zane's Titan Mech Battle (71738).
The ninja battle toy measures over 4 in. (12 cm) high, 11 in. (28 cm) long and 9 in. (25 cm) wide – the perfect size to play with at home or slip in a bag for fun on the go.