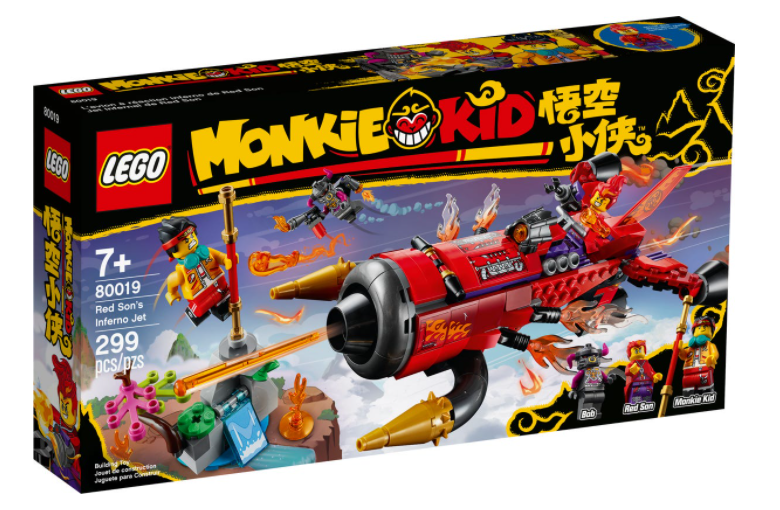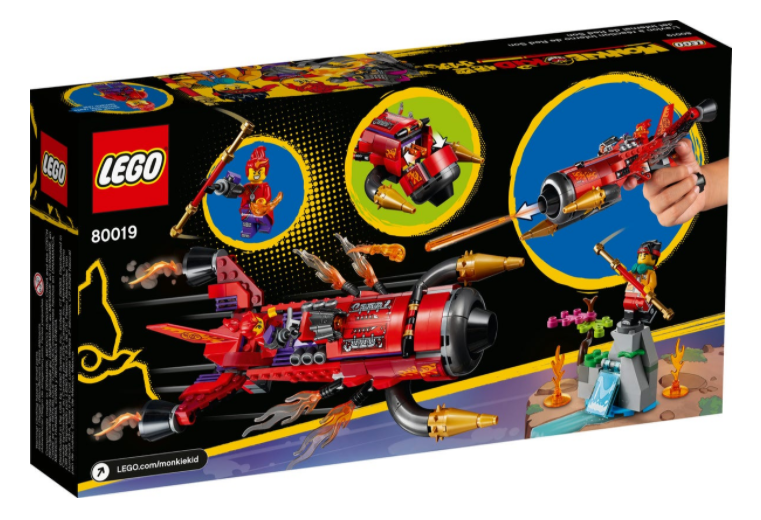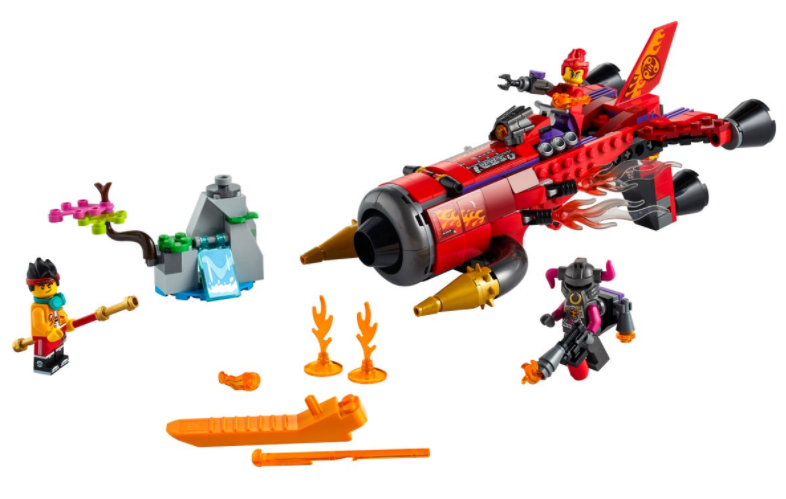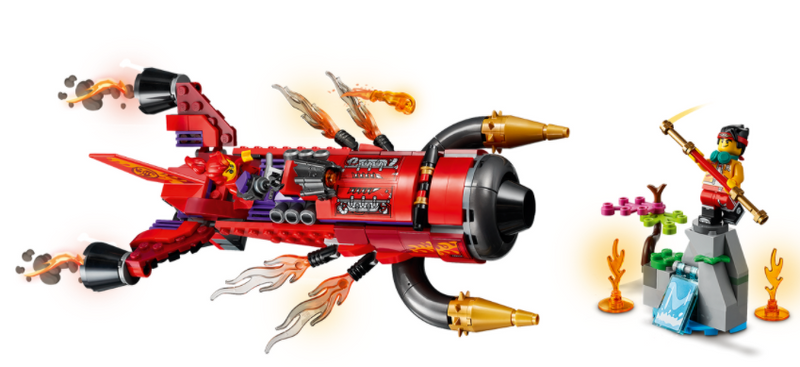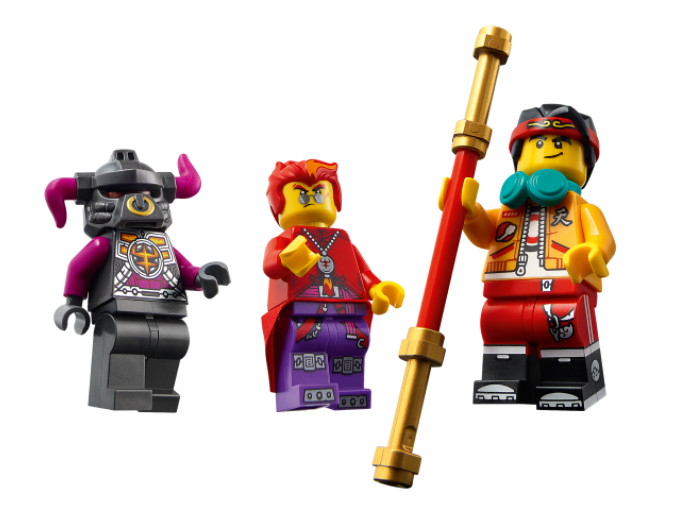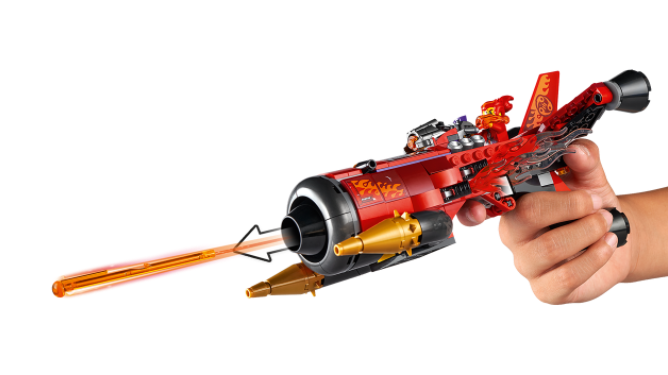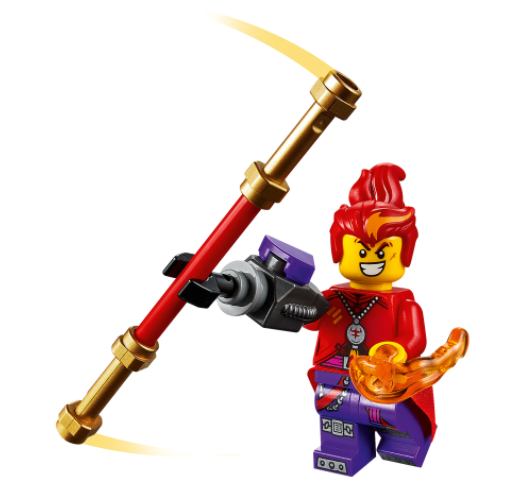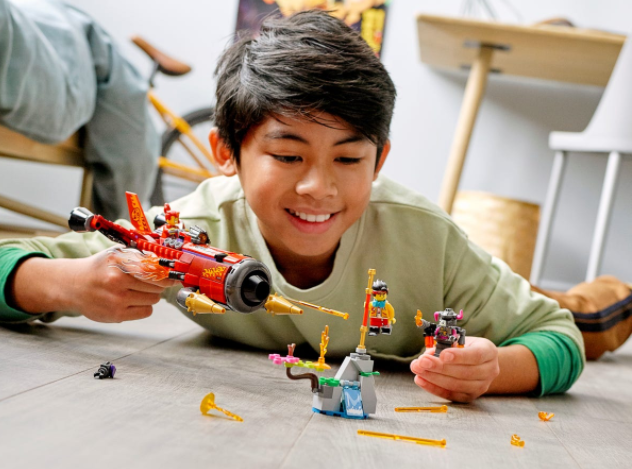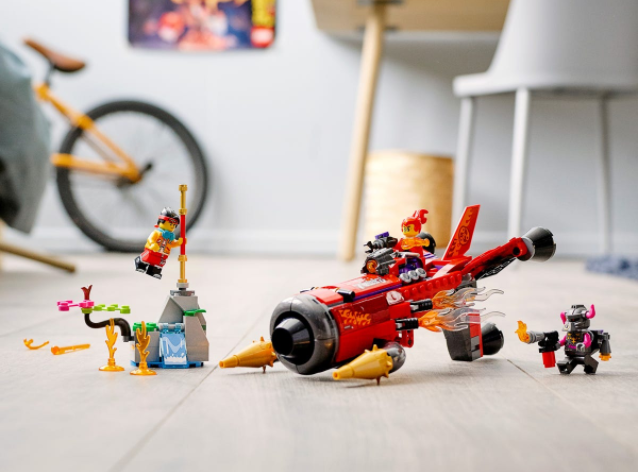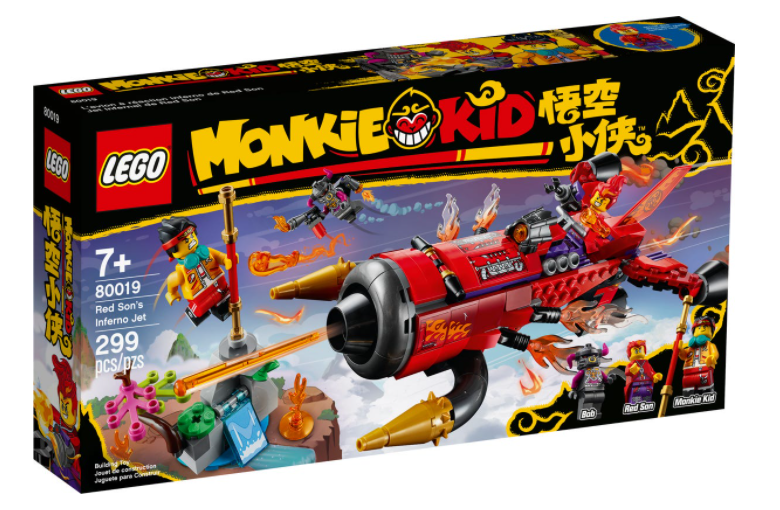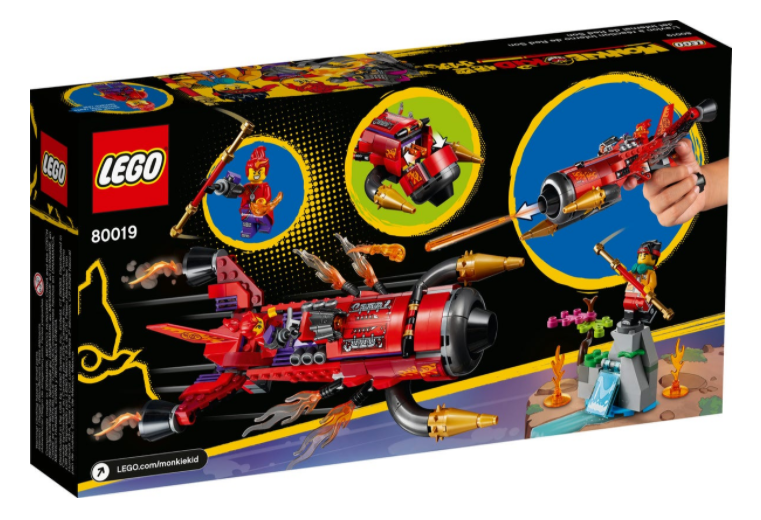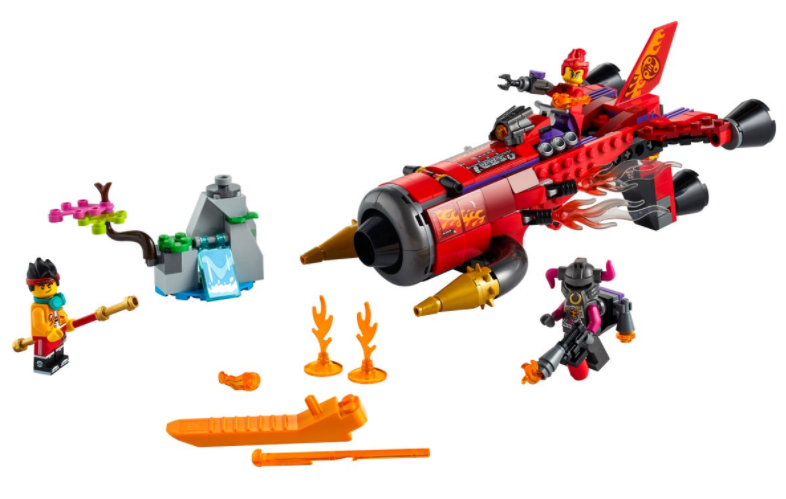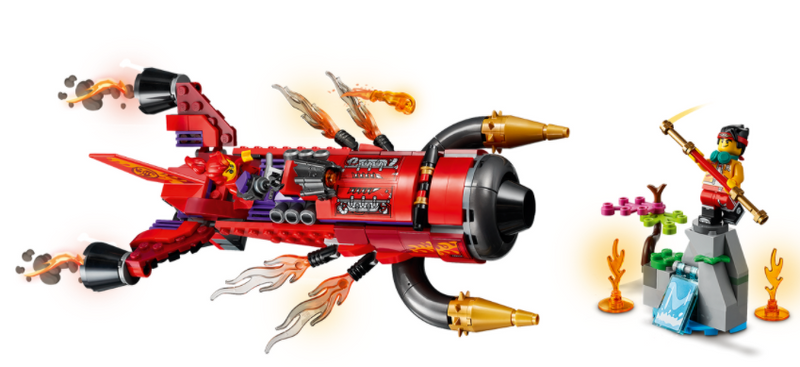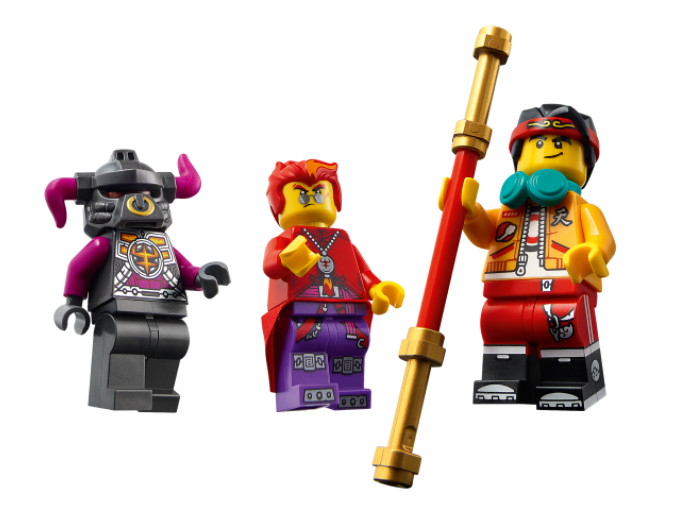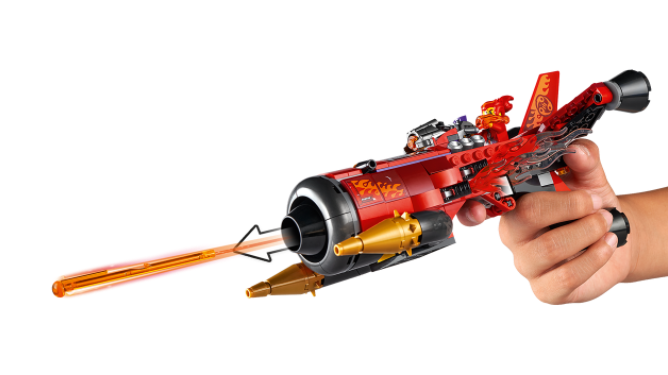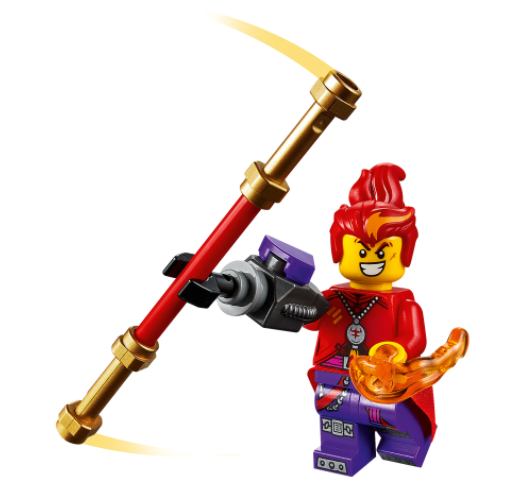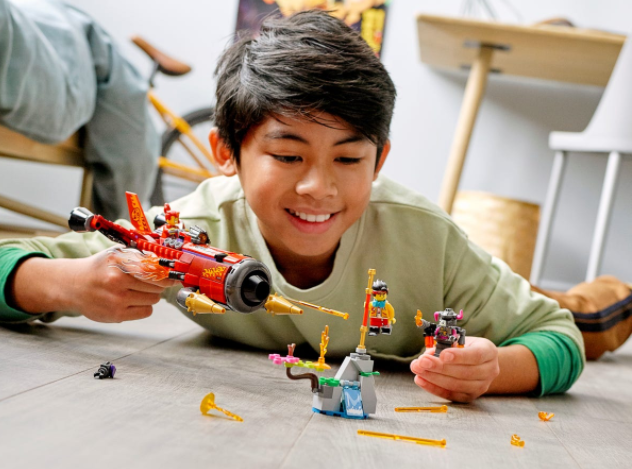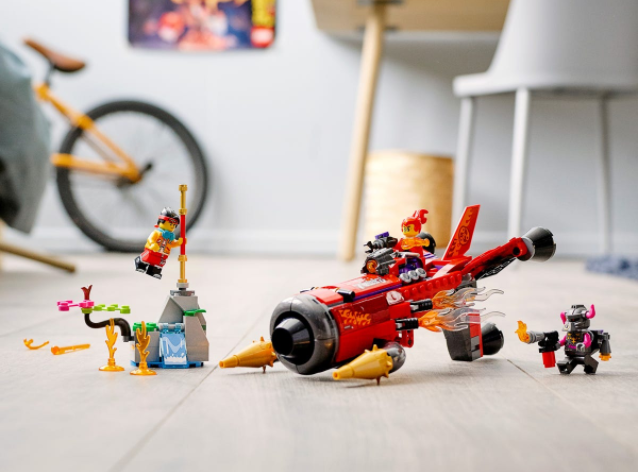 Sold out
LEGO® Monkie Kid Red Son's Inferno Jet 80019
PRODUCT #80019
AGE 7+
299 PIECES
Children can role-play as the heroic Monkie Kid guarding Flower Fruit Mountain against Red Son's Inferno Jet attacks with this action-packed LEGO® Monkie Kid™ toy playset (80019).
This fun toy includes 3 minifigures – Monkie Kid, Red Son with the Power Glove and firing flame-energy elements, and Bull Clone Bob with a buildable jet pack and flame thrower – to inspire play.
The Inferno Jet features a minifigure cockpit and 2 spring-loaded shooters, and the Flower Fruit Mountain mini build holds The Golden Staff to inspire imaginative, exciting playtime battles.
This high-quality, 299-piece, LEGO® jet airplane set offers a rewarding build-and-play experience for kids aged 7 and up, making it a super birthday present, holiday gift or special treat.
The Inferno Jet measures over 4 in. (10 cm) high, 8.5 in. (21 cm) long and 5.5 in. (14 cm) wide, a portable size so kids can easily hold it, swoosh it and fire the shooters.
Includes printed building instructions and Instructions PLUS in the free LEGO® Building Instructions app, enabling young builders to view a virtual version of this unique toy model as they build.
Fun LEGO® Monkie Kid™ building toys reimagine the Chinese legend of the Monkey King through innovative storytelling and help to nurture youngsters' creativity, resilience and optimism.