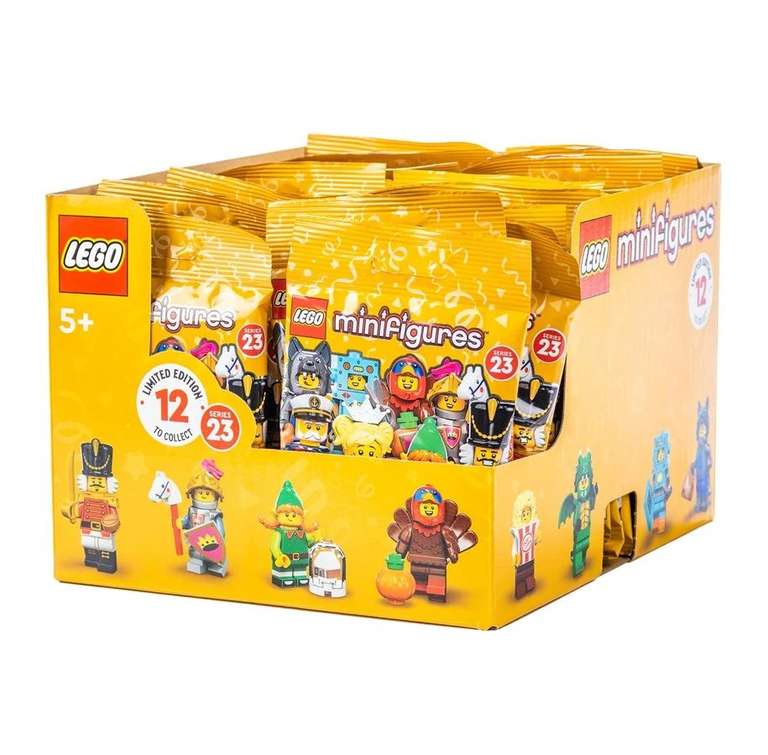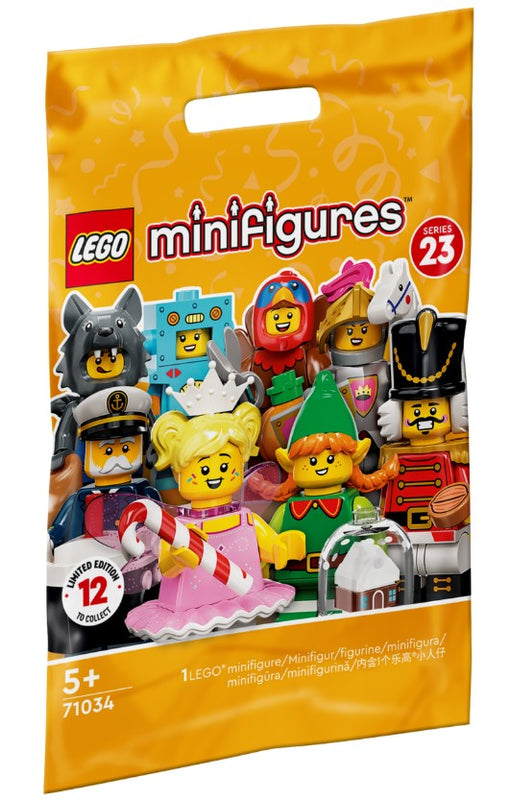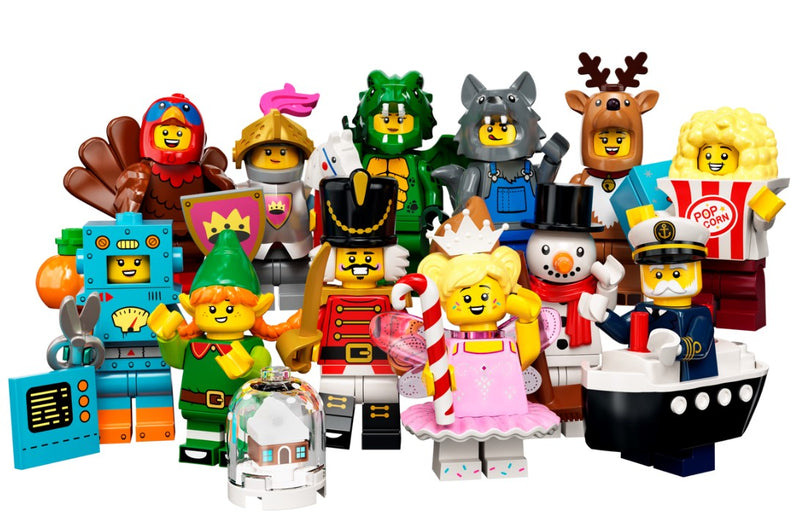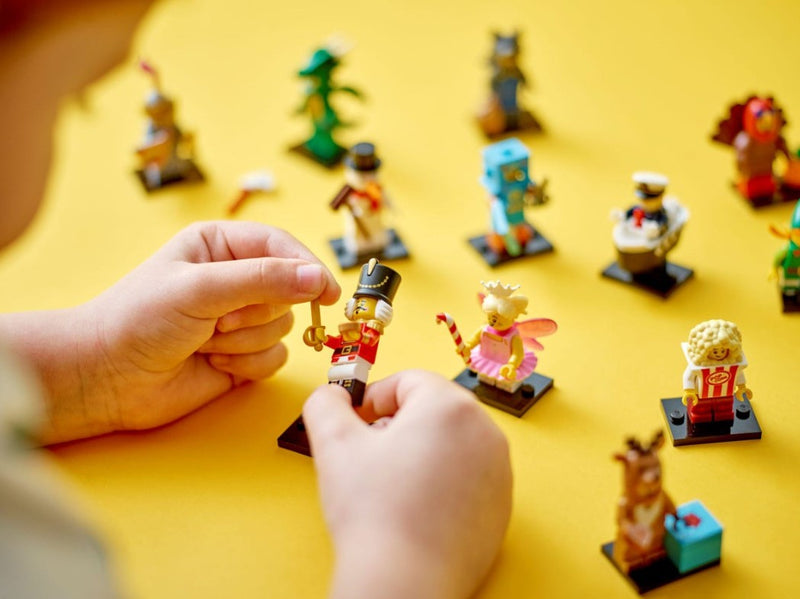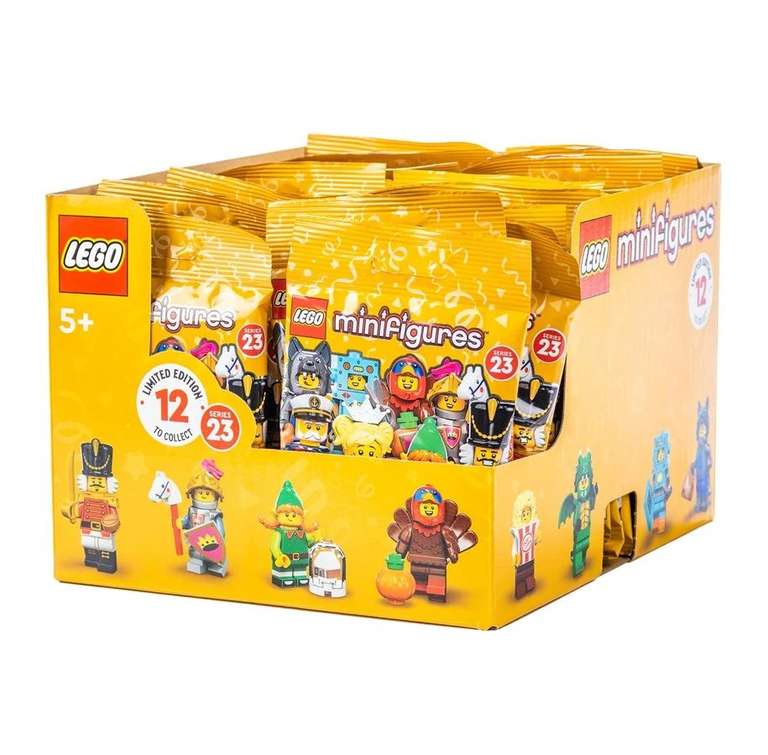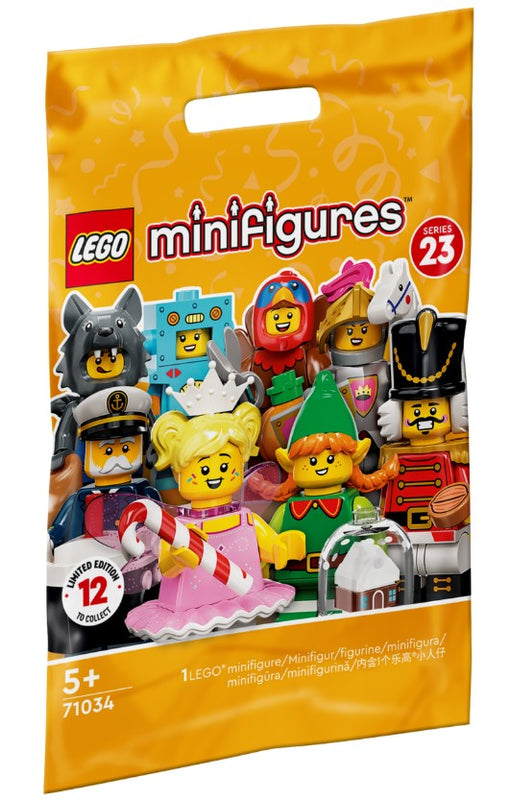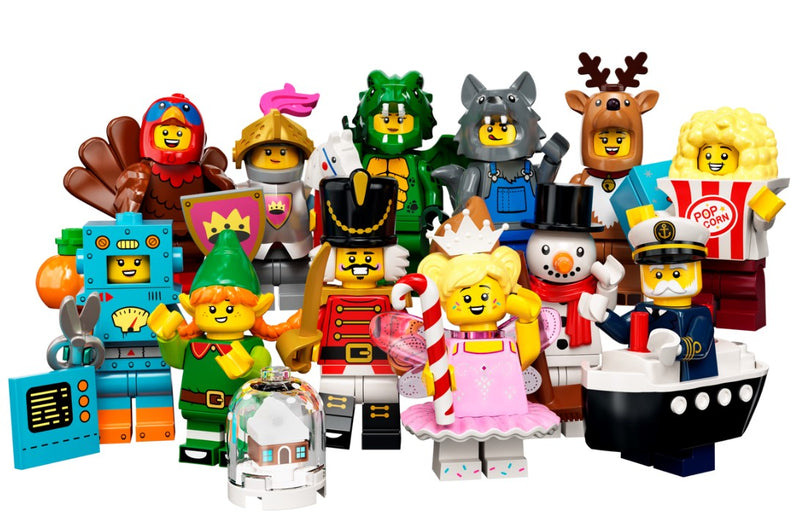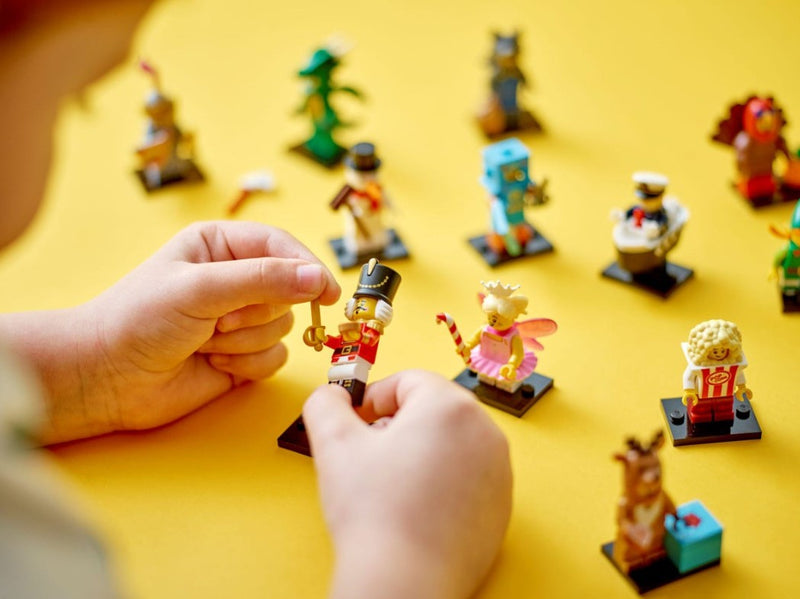 Sold out
LEGO® Minifigures Series 23 71034 ( 1 BOX-36 PCS)
PRODUCT #71034
AGE 5+ 
36 PIECES

Delight a child or Minifigures fan with these LEGO® Minifigures Series 23 (71034) blind bags for ages 5+. This unique series features a great lineup of fun characters to collect and display or to take independent or group play in unexpected new directions.

Children and adult fans get to say "Hi!" to a limited-edition range of imaginative characters, including Nutcracker, Sugar Fairy, Green Dragon Costume, Snowman, Reindeer Costume, Holiday Elf, Turkey Costume, Cardboard Robot, Popcorn Costume, Wolf Costume, Ferry Captain and Knight of the Yellow Castle.


Unexpected characters – Encourage endless play with these fun LEGO® Minifigures Series 23 (71034) bags. A creative surprise treat for kids and minifigure fans of any age.


Collectible fun in a bag – 1 of 12 buildable characters to discover, plus a collector's leaflet. A fun addition to any collection.