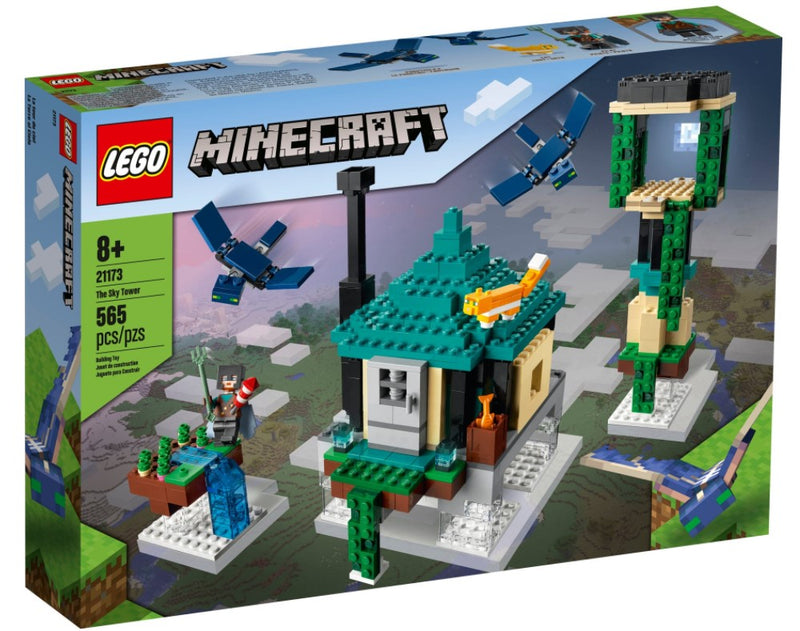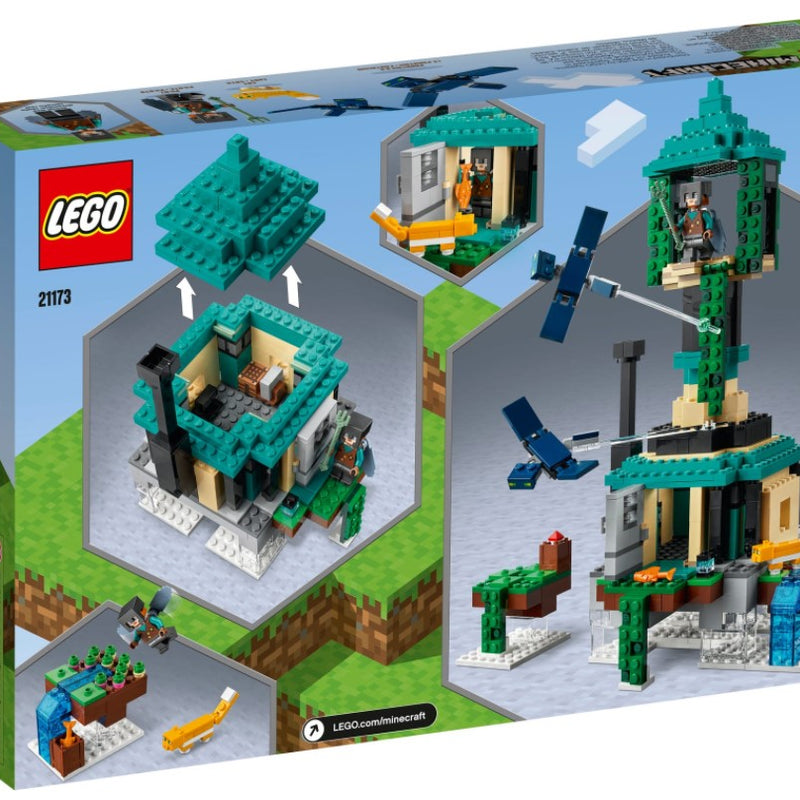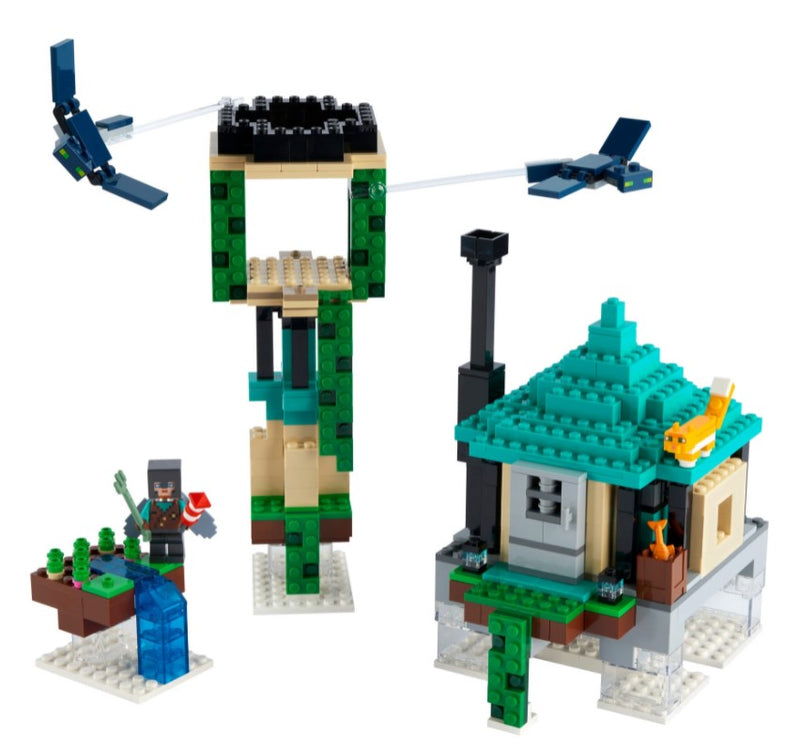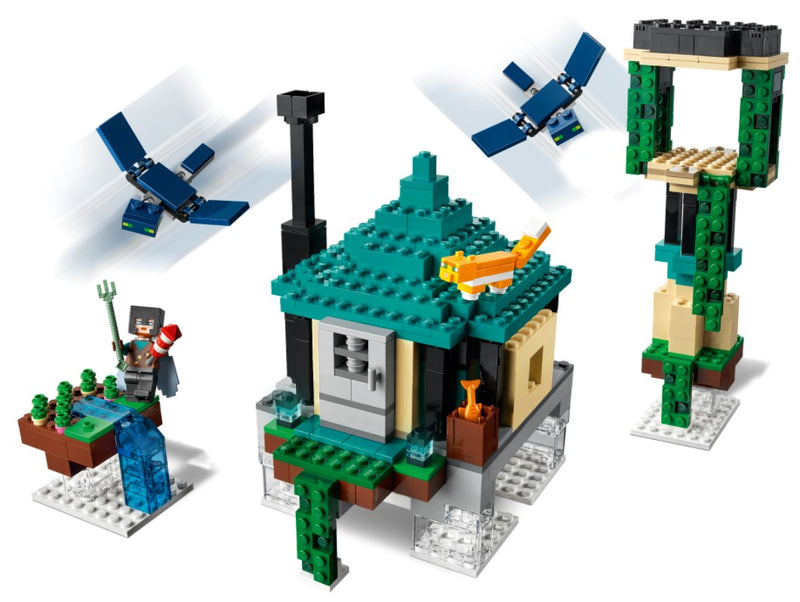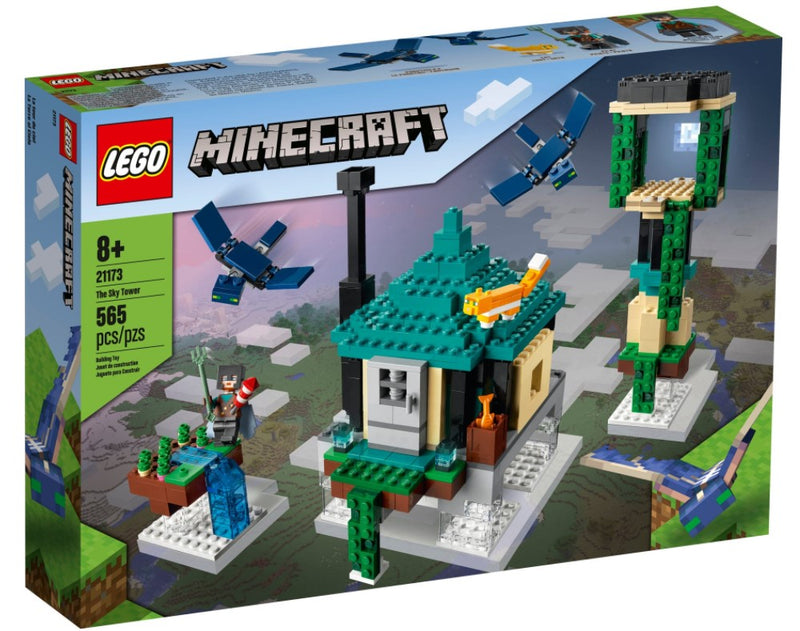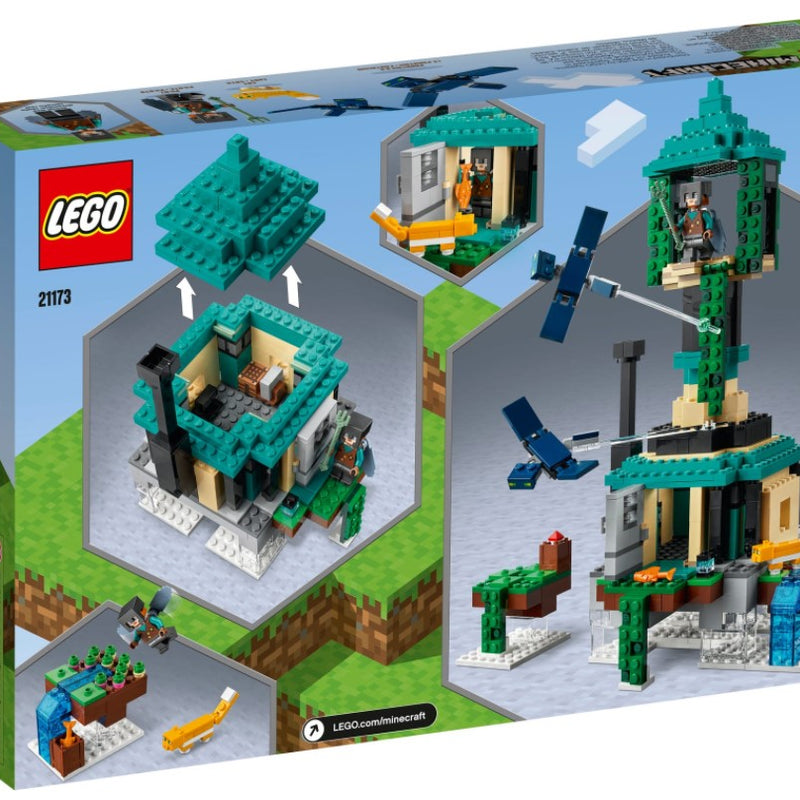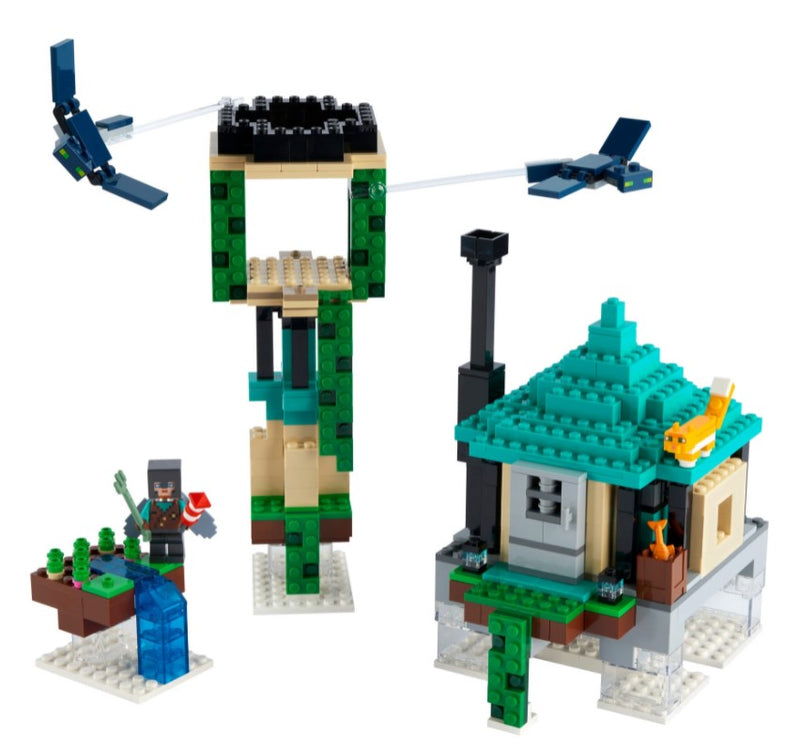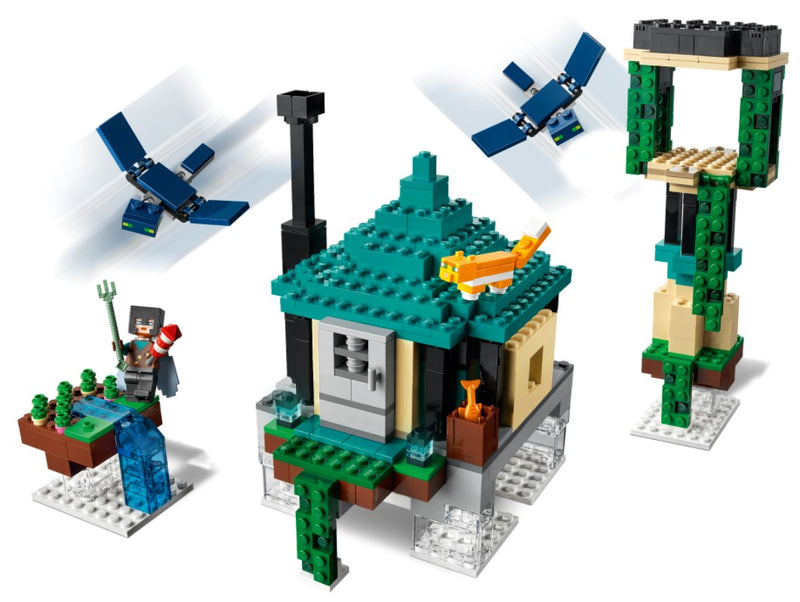 Sold out
LEGO® Minecraft The Sky Tower 21173
PRODUCT #21173
AGE 8+ 
565 PIECES
LEGO® Minecraft™ The Sky Tower (21173) is filled with authentic action and diverse environments that kids with a passion for Minecraft can reconfigure again and again for endless adventures in the clouds.
LEGO® Minecraft™ The Sky Tower (21173) incorporates a diverse range of buildable environments that reconfigure in infinite ways to inspire Minecraft adventures that never end.
Includes a Pilot figure with elytra wings, netherite helmet, firework rocket and trident; 2 flying phantoms; an orange tabby cat; and lots of authentic accessories.
This fantastically versatile playset encourages kids to continually adapt their creations and explore new adventures. It's just like the video game, but with hands-on, creative construction.
Minecraft™ players and creative builders aged 8 and up will enjoy endless hands-on, immersive pleasure with this imagination-inspiring playset.
Measuring over 7 in. (18 cm) high, 6 in. (15 cm) wide and 5 in. (12 cm) deep, this reconfigurable set is ideal for imaginative play, creative display and combining with other LEGO® Minecraft™ sets.