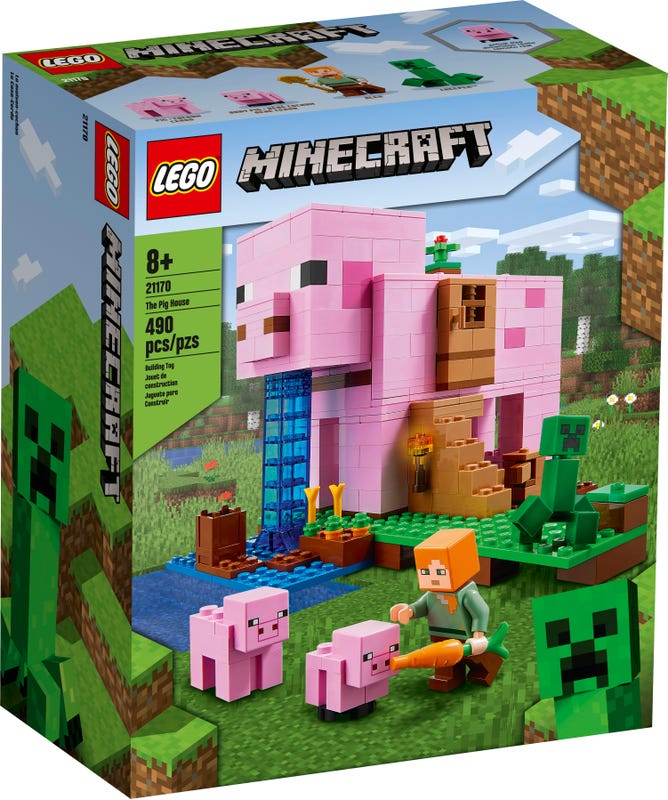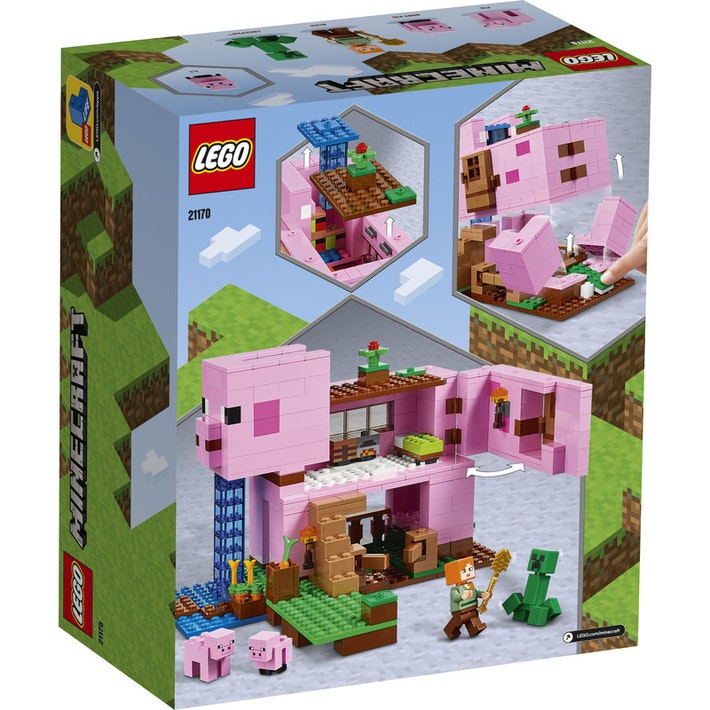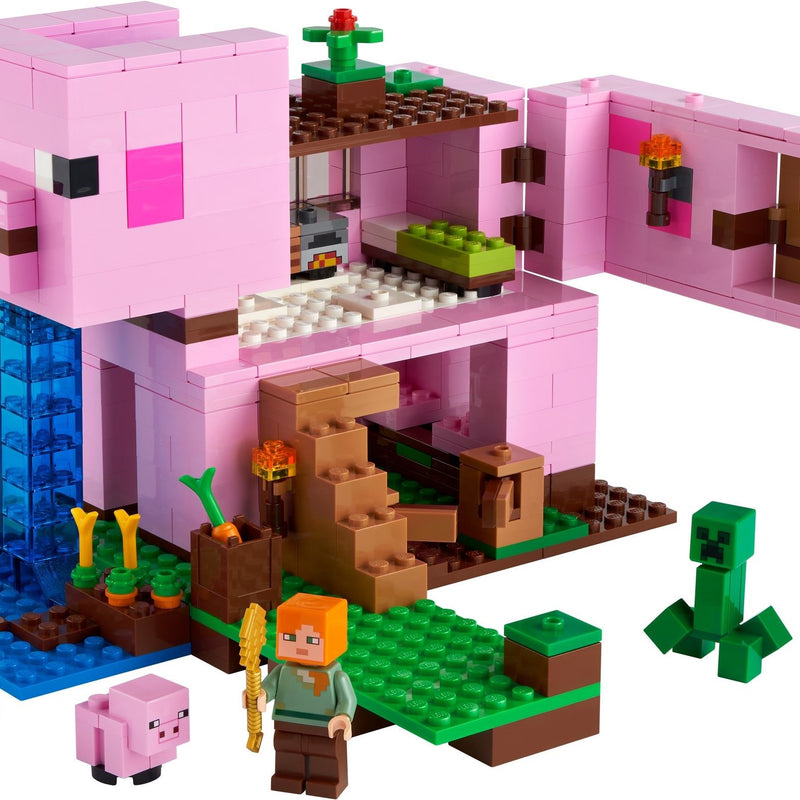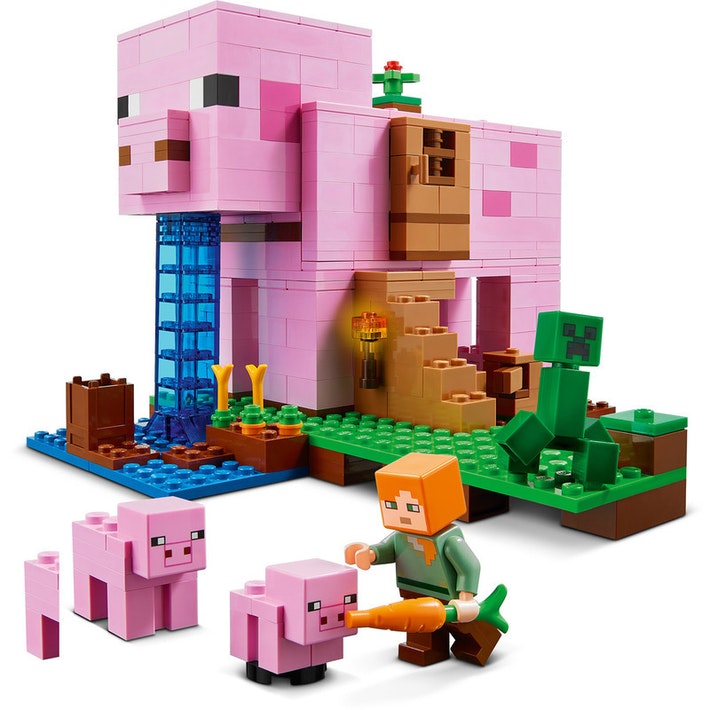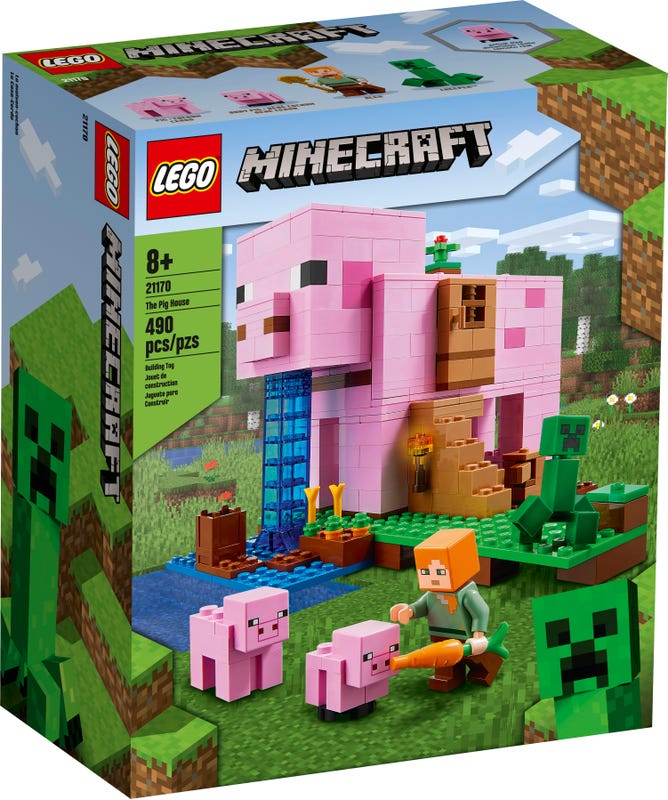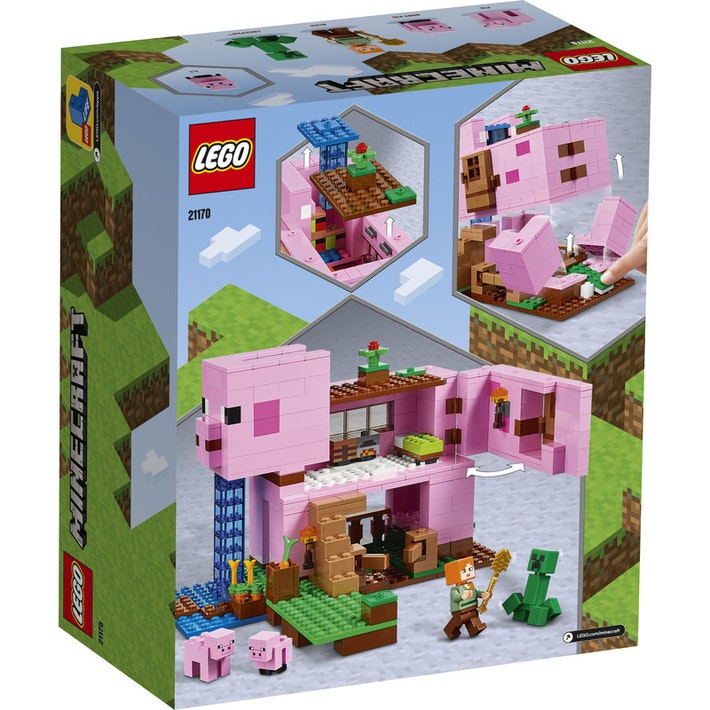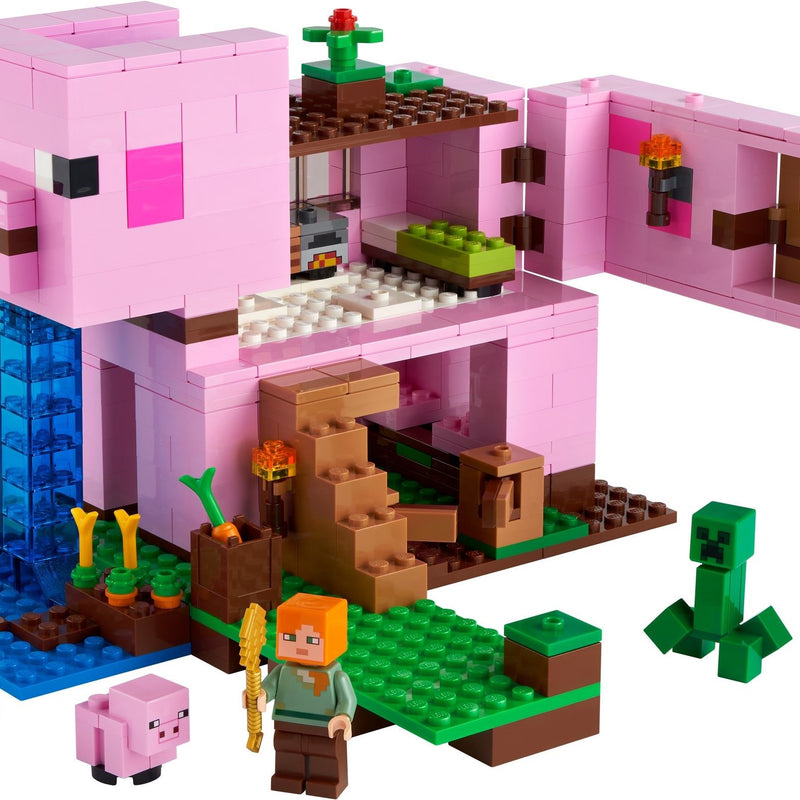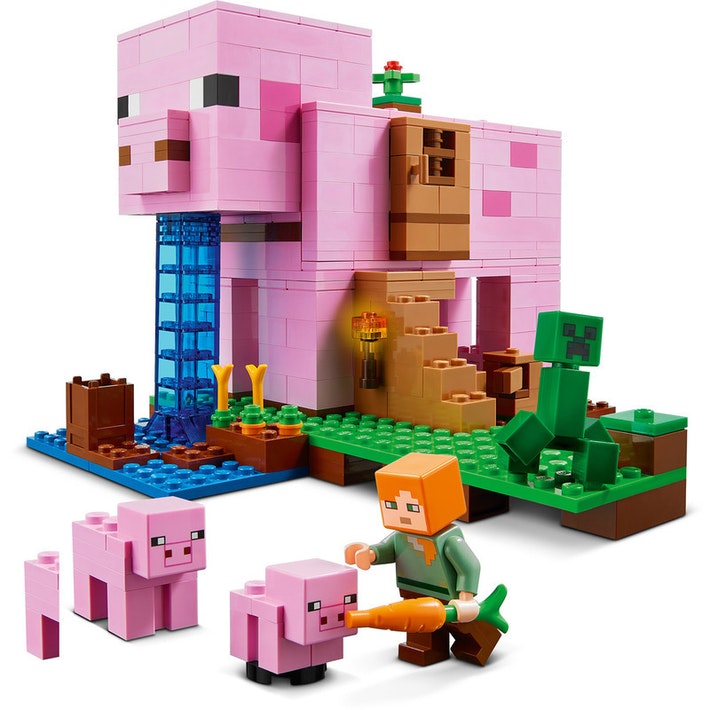 Sold out
LEGO® Minecraft The Pig House 21170
PRODUCT #21170
AGE 8+ 
490 PIECES

Indulge a Minecraft™ player's passion for the game with LEGO® Minecraft The Pig House (21170). All the fun, creativity and adventure of Minecraft with added hands-on, LEGO brick versatility.

Authentic LEGO® Minecraft™ building playset featuring popular gaming character Alex, an iconic Creeper™, 2 pigs, accessories for Alex and carrots for the pigs.
Kids use Minecraft™ skills to build a pig-shaped house, open the side and remove the roof to explore hidden rooms, hide from the Creeper™, care for pigs – and detonate a house-collapsing explosion!
For ages 8 and up. The perfect gift for kids wanting to take their Minecraft™ play to the next level.
Measuring over 5.5 in. (14 cm) high, 8 in. (20 cm) wide and 7.5 in. (19 cm) deep, the set encourages hands-on creativity and looks amazing on display in any Minecraft™ fan's room.