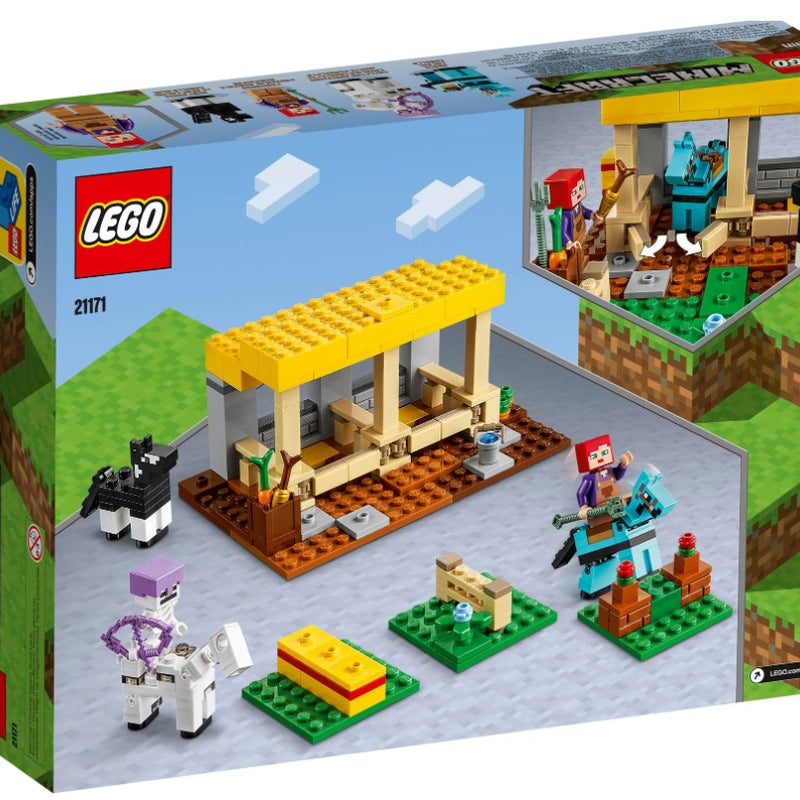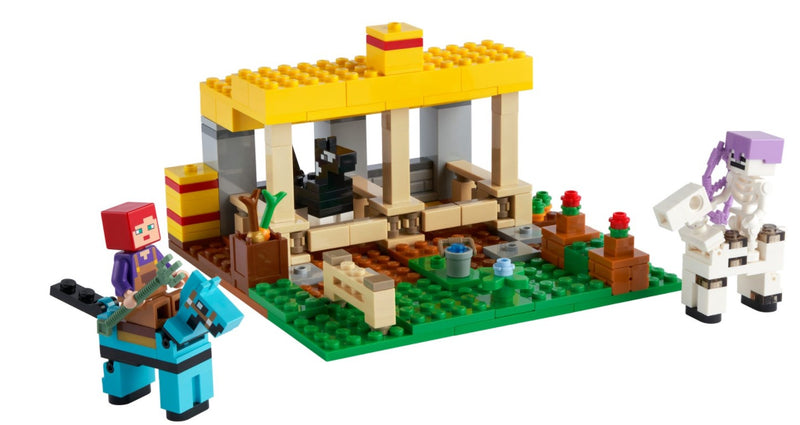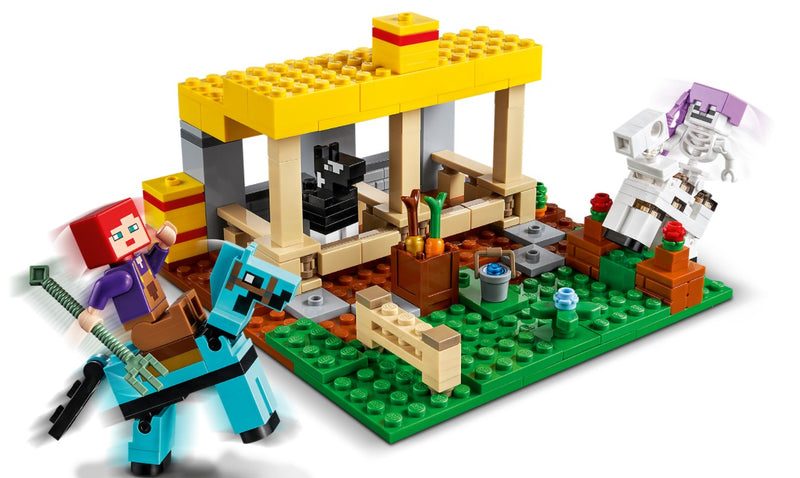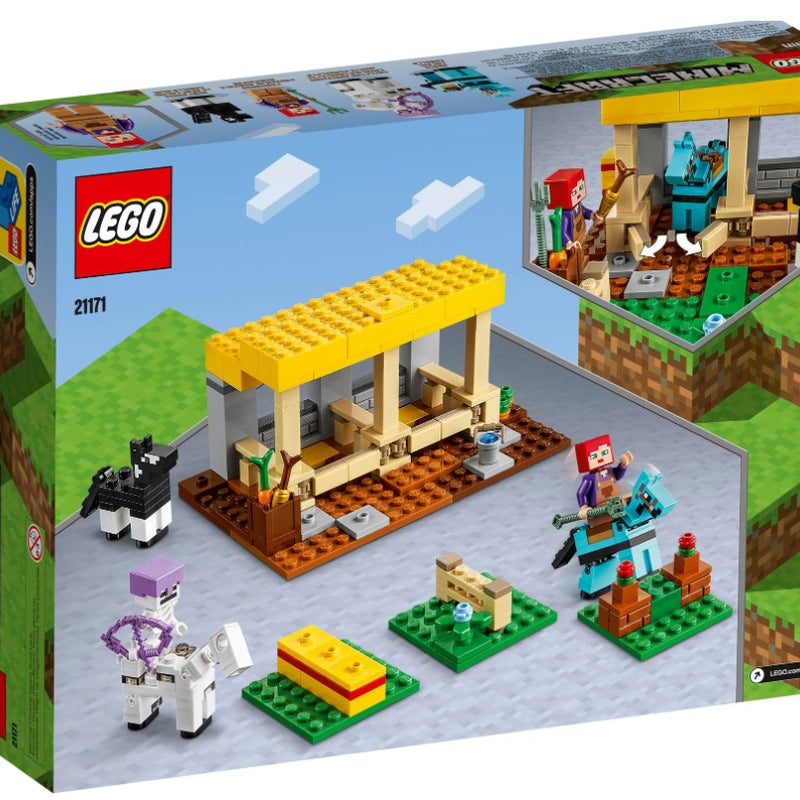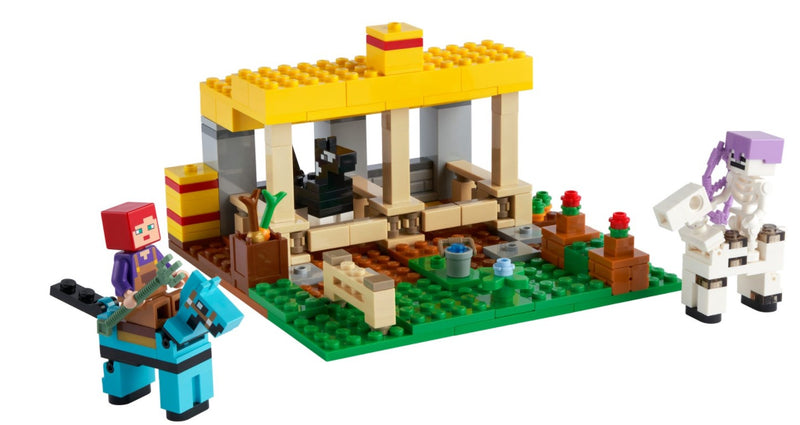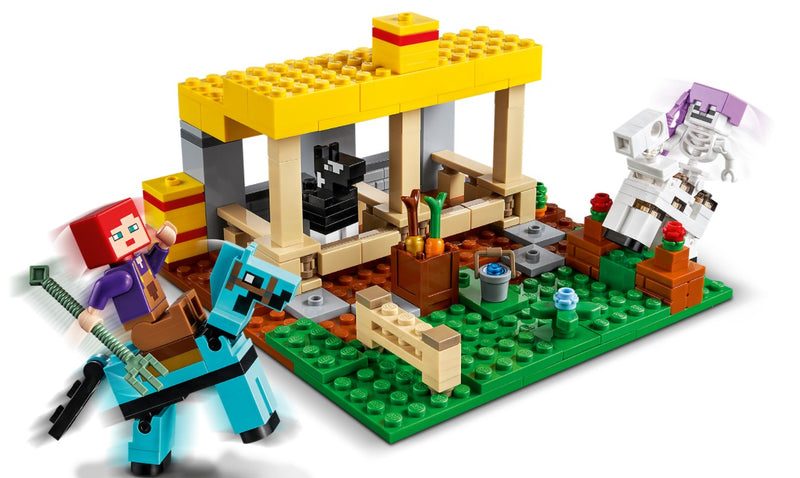 Sold out
LEGO® Minecraft The Horse Stable 21171
PRODUCT #21171
AGE 8+ 
241 PIECES
LEGO® Minecraft™ The Horse Stable (21171) combines all the fun and adventure of the popular online game with the endless creative possibilities of LEGO bricks and the joy of caring for horses.
There's a wide variety of role play to enjoy with this versatile playset. Kids can feed and care for the horses, build an obstacle course for them to jump over, and battle a skeleton horseman!
This hands-on recreation of the popular online game will delight Minecraft™ players and horse lovers alike, aged 8 and up.
Measuring over 3.5 in. (9 cm) high, 5.5 in. (14 cm) wide and 5.5 in. (14 cm) deep, this reconfigurable set is perfect for playing, displaying and combining with other LEGO® Minecraft™ sets.
The colorful horse stable structure and surroundings are supplemented with Minecraft™ accessories, such as the hay bales, golden carrot and diamond horse armor.