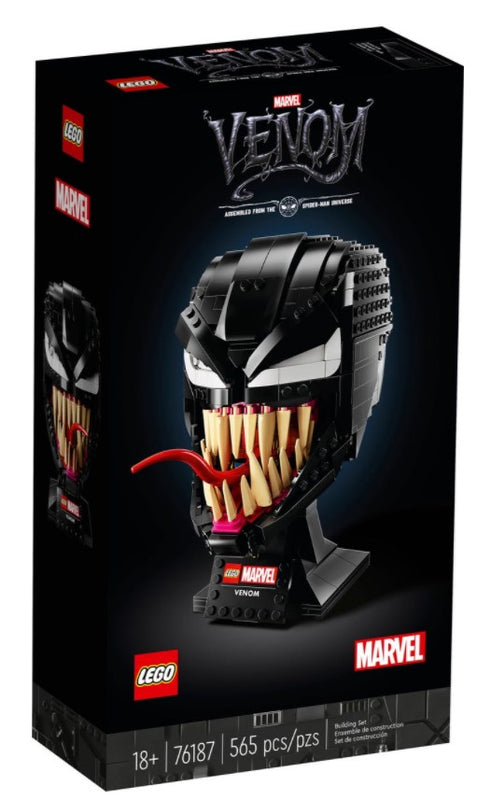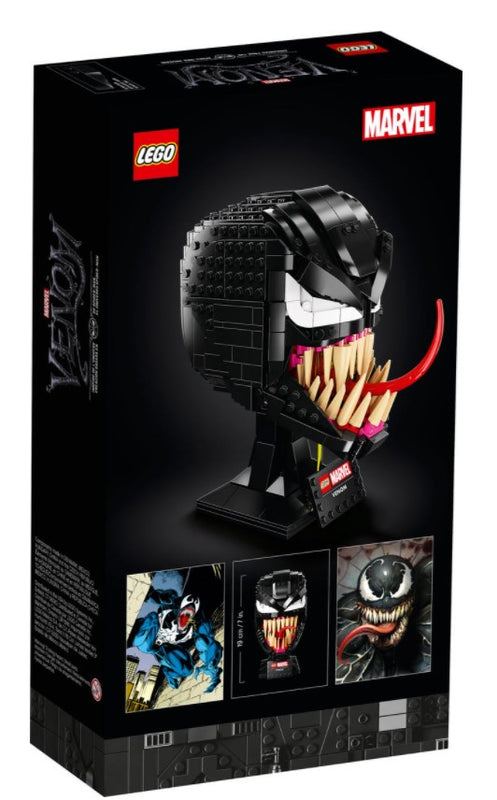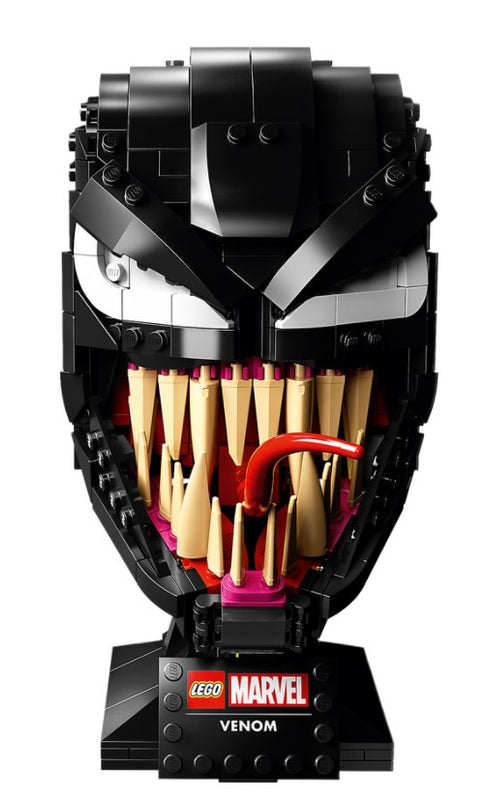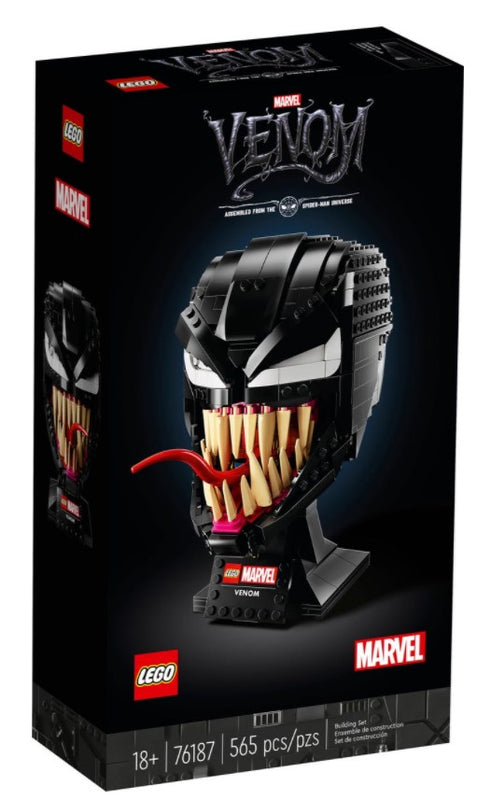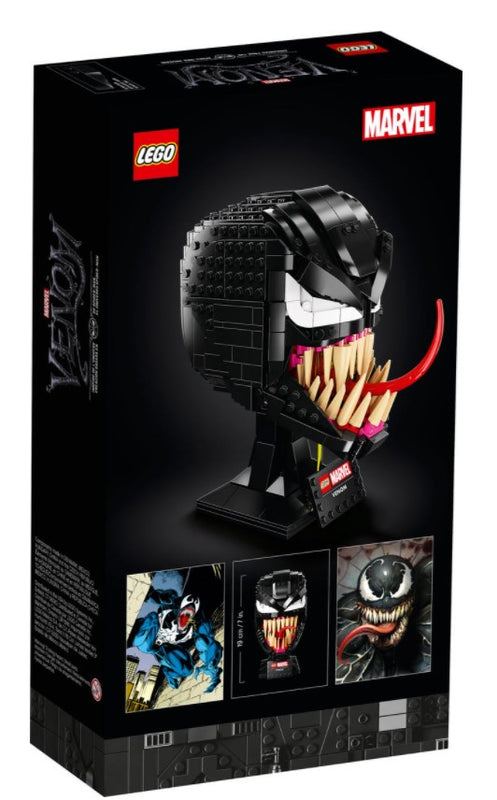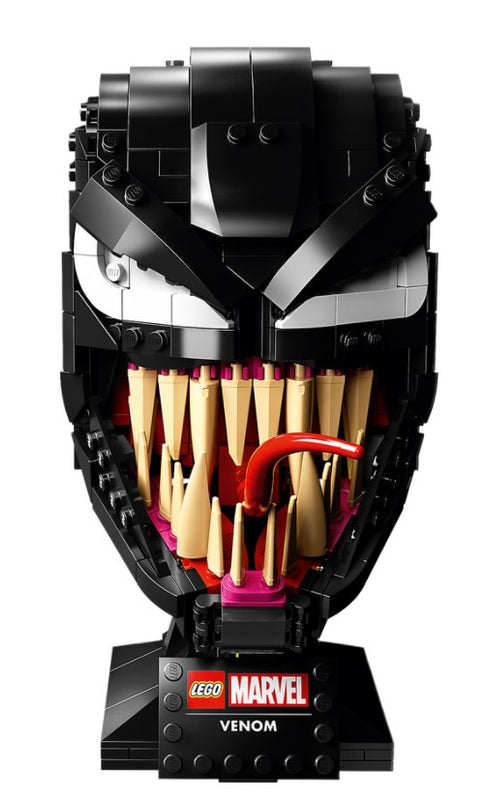 LEGO® Marvel Spider-Man Venom 76187
PRODUCT #76187
AGE 18+
565 PIECES

Fans of Venom and the Spider-Man movies will relish a rewarding building experience as they recreate the authentic features of the gruesome alien symbiote. The oversized jaw packed with dagger-like teeth, the long, twisting tongue and the low, black brow combine to create an unmissable display piece. With a stylish name plaque attached to the sturdy base, this remarkable model will look even more impressive displayed alongside other LEGO comic-book creations.


The iconic alien creature, with its dagger-like teeth and long, twisting tongue, stands on a sturdy base with a stylish name plaque attached.


This collectible piece of Marvel movie memorabilia will provide joy and satisfaction long after the hands-on, creative construction work is over.


Measuring over 7 in. (19 cm) high, 3 in. (9 cm) wide and 7 in. (19 cm) deep, this striking model is sure to generate attention and interest, whether displayed in your home or workplace.