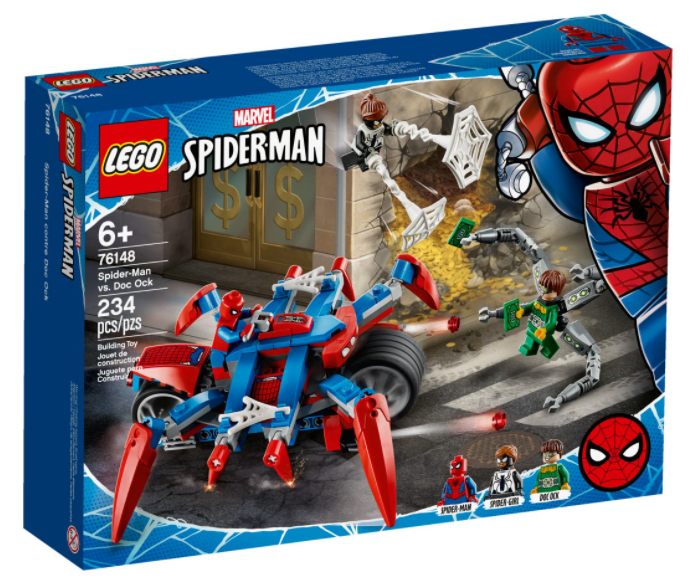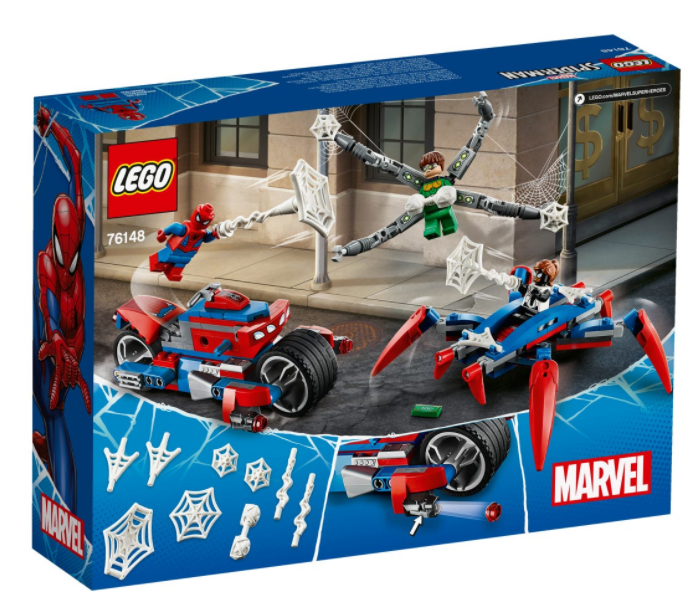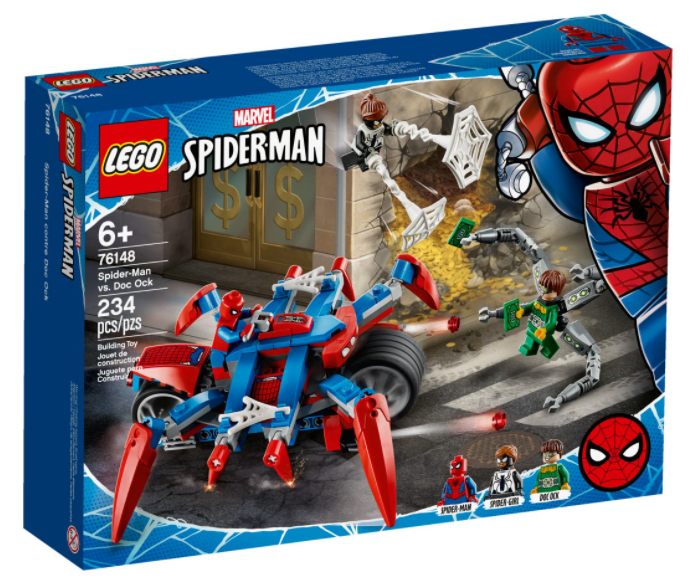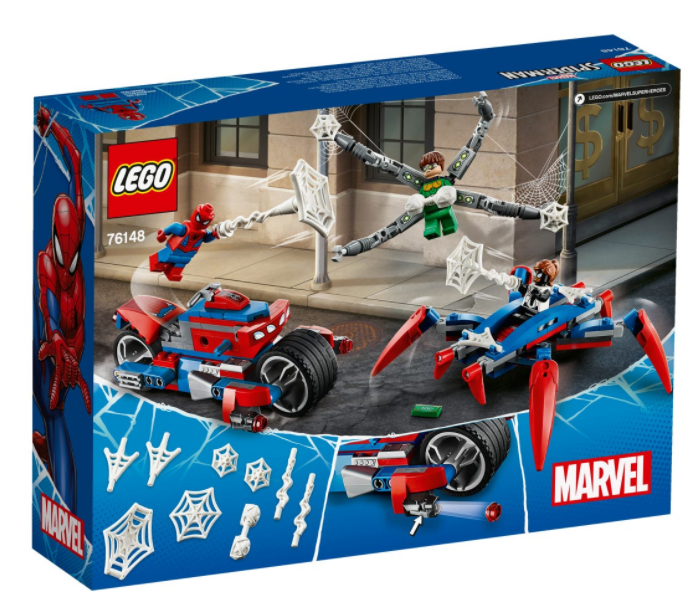 Sold out
LEGO® Marvel Spider-Man: Spider-Man vs. Doc Ock set 76148
PRODUCT #76148
AGE 6+
234 PIECES
Cool action minifigures and motorcycle toy Doctor Octopus – aka Doc Ock– has 4 deadly robotic arms. But Spider-Man and his dynamic daughter Spider-Girl have the amazing Spider-Cycle.Kids will love splitting the motorcycle into 2 cool machines: Spider-Man's high-speed bike and the giant 'walking spider' – always handy in a fight! There are stud shooters to fire, webs to fling and endless possibilities for individual and group play. LEGO® Spider-Man toys – great gifts for kids LEGO Marvel Spider-Man playsets open up a universe of fun-packed role-play adventures. With collectible vehicles, mechs, buildings, minifigures, weapons and gadgets, superhero fans can relive movies, create their own stories and display the supercool models in their rooms.
There's action, adventure and endless possibilities for imaginative play when young superheroes join Spider-Man, Spider-Girl and their amazing 2-in-1 motorcycle to battle the evil, 4-armed Doctor Octopus.
With 3 LEGO® minifigures, kids can role-play as Spider-Man, Spider-Girl and Doc Ock in an action-packed confrontation. Spider-Man's motorcycle splits into 2 to create a high-speed bike and a giant 'walking spider'!
Measuring over 6" (17cm) long, 5" (13cm) wide and 2" (6cm) high, Spider-Man's motorcycle easily combines with other LEGO® Marvel sets for even more superhero action. And when it's not chasing villains, it looks great on display in any kid's room.