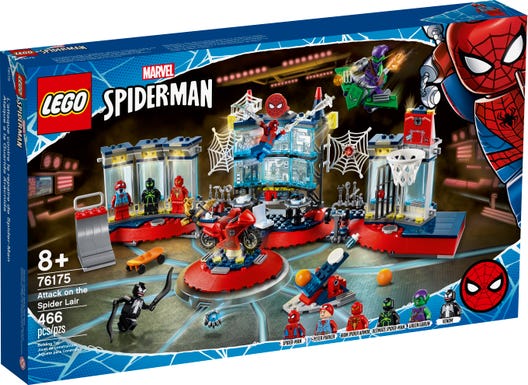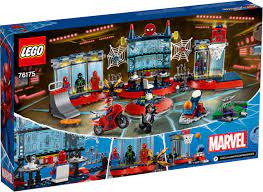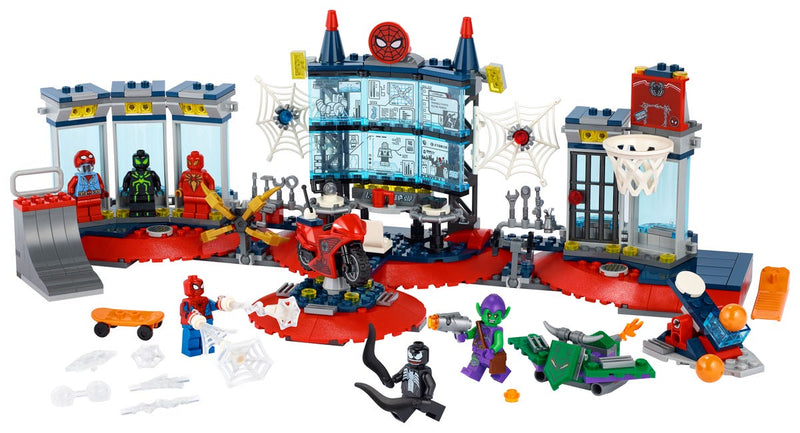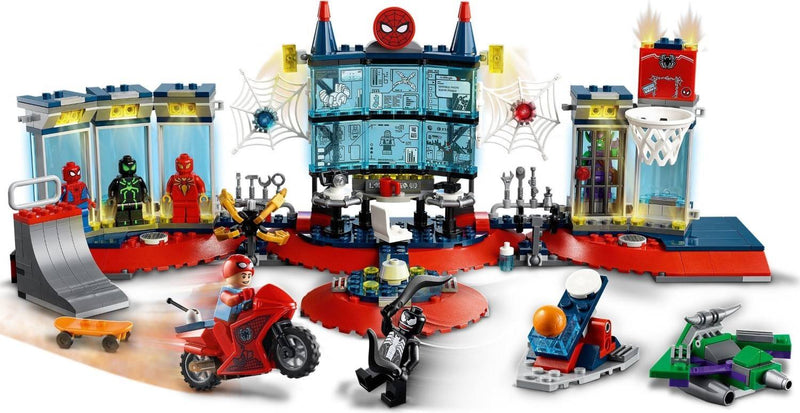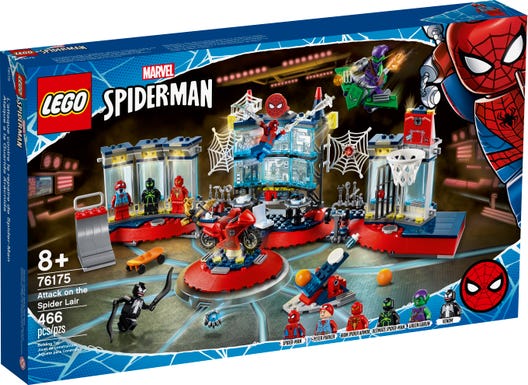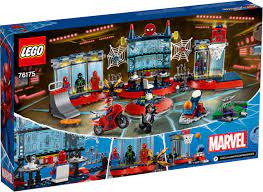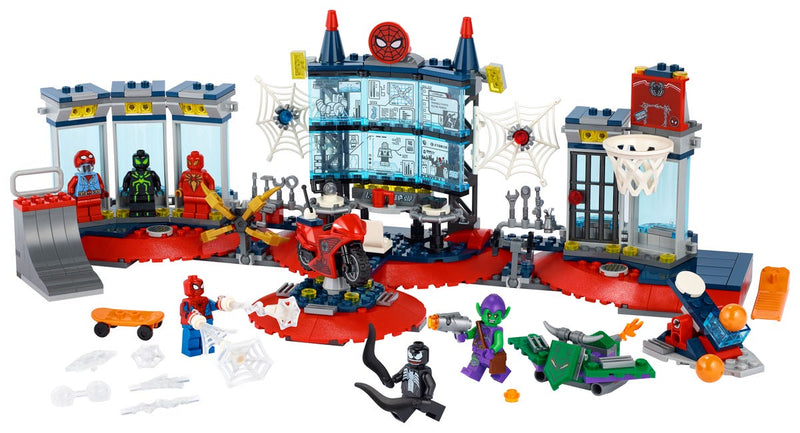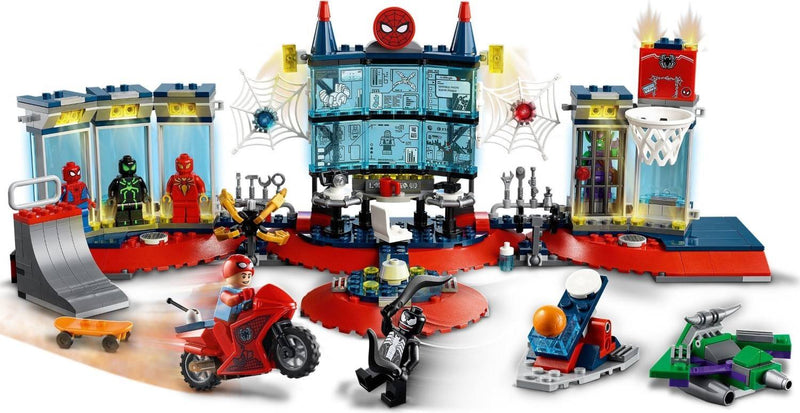 Sold out
LEGO® Marvel Spider-Man Attack on the Spider Lair 76175
PRODUCT #76175
AGE 8+
466 PIECES

Even superheroes need to chill-out in their room sometimes. But only Spider-Man could have a room like this! With a computer, PlayStation, basketball hoop with ball shooter, skateboard with ramp, and a drinks area, it's the ultimate teenage den. But it's much more than that. It's also the ultimate superhero headquarters, with Peter Parker´s camera, training equipment, motorbike, Iron Spider Suit, weapons and even its own jail – all of which come in very handy when the evil super villains Green Goblin and Venom force their way inside.


Includes Spider-Man, Green Goblin and Venom minifigures, a PC, PlayStation, basketball game, skateboard with ramp, drinks area, camera, training kit, motorbike, Iron Spider Suit, weapons and a jail.
Young superheroes join Spider-Man playing games in his HQ. When 2 super villains force their way in, it's time for battle. Kids must use the amazing equipment and their own skills to save the day.
Spider-Man's spectacular headquarters measure over 5 in. (14 cm) high, 16 in. (41 cm) long and 6 in. (17 cm) wide and combine easily with other LEGO® Marvel Spider-Man sets.