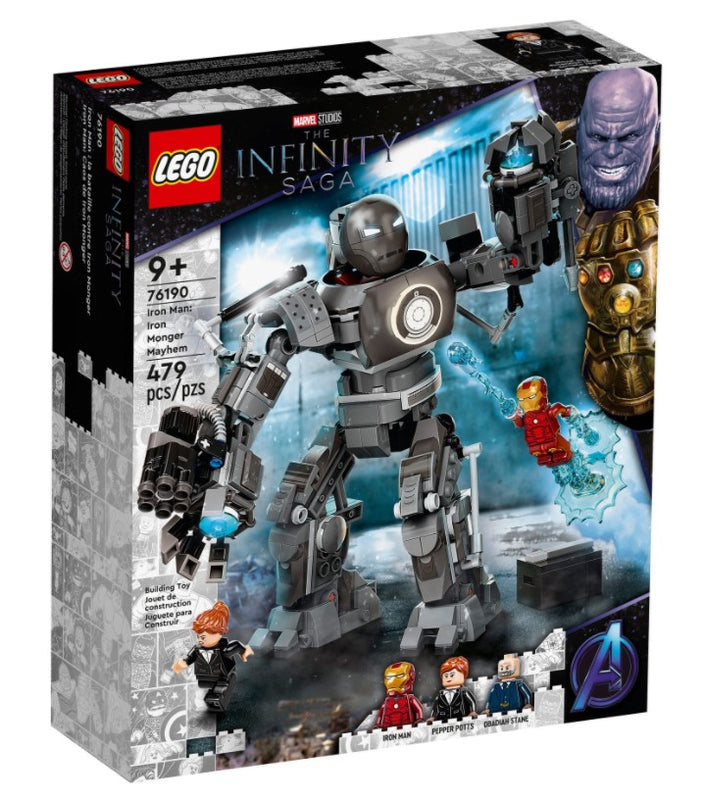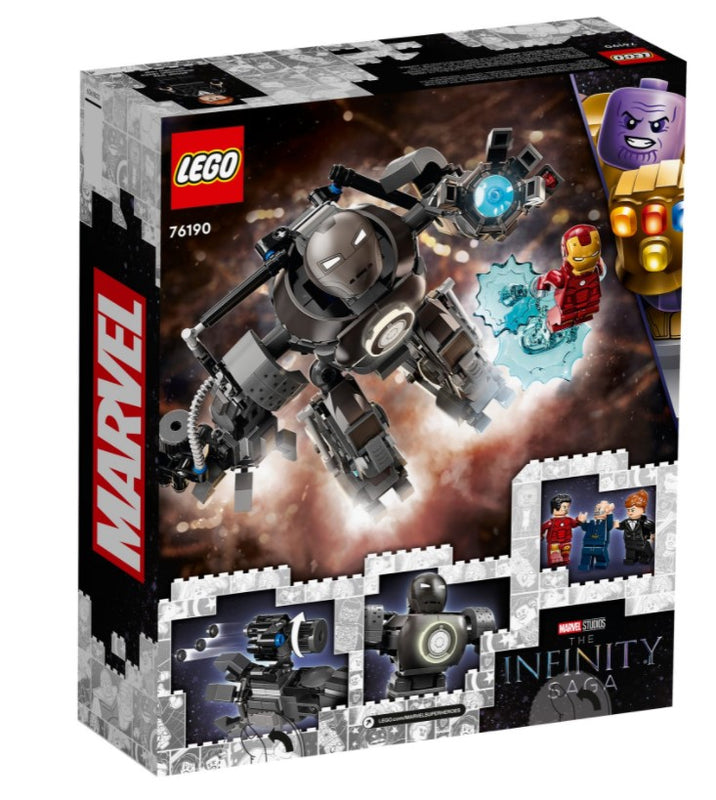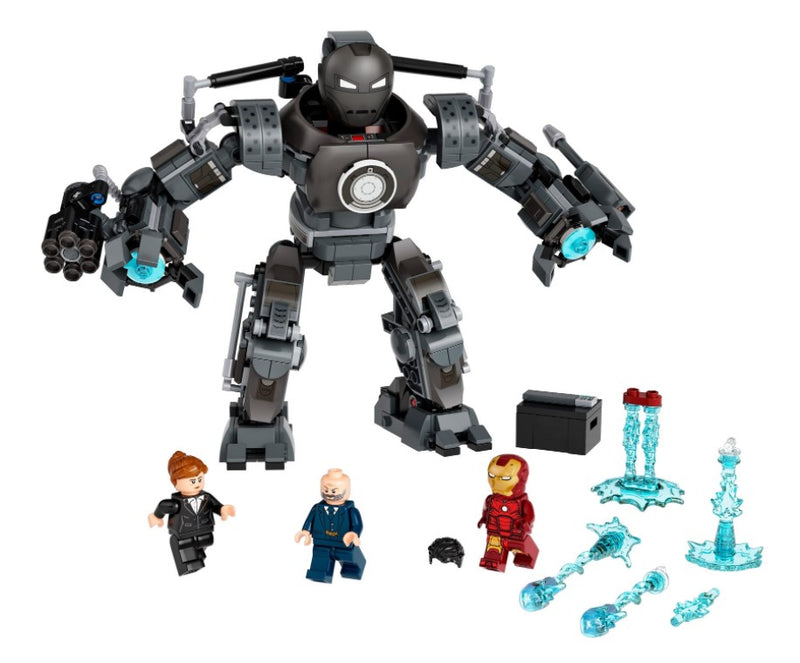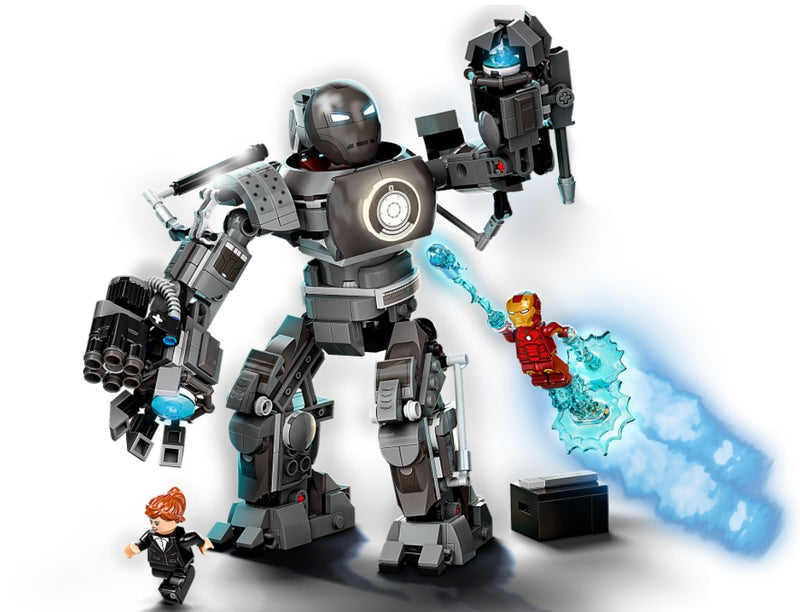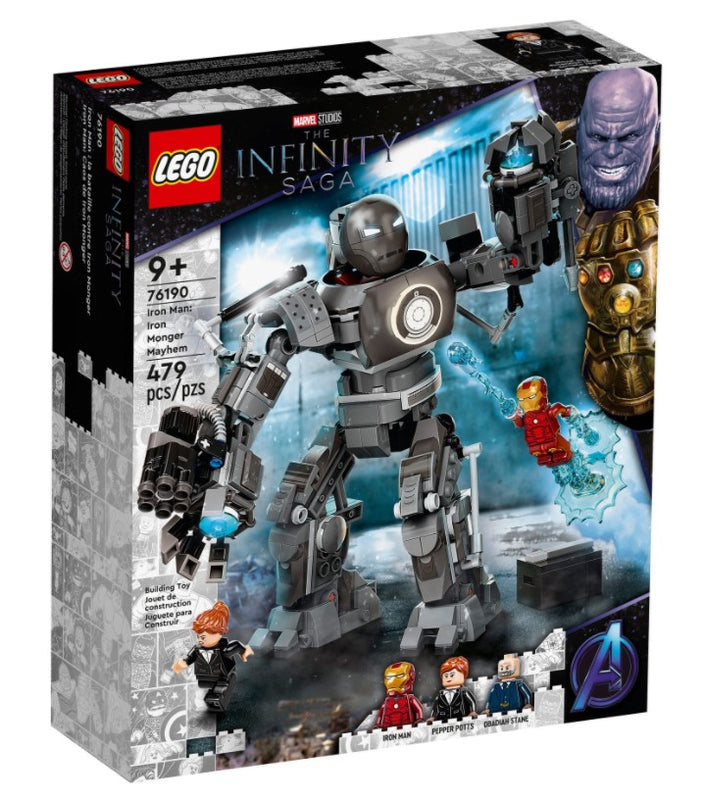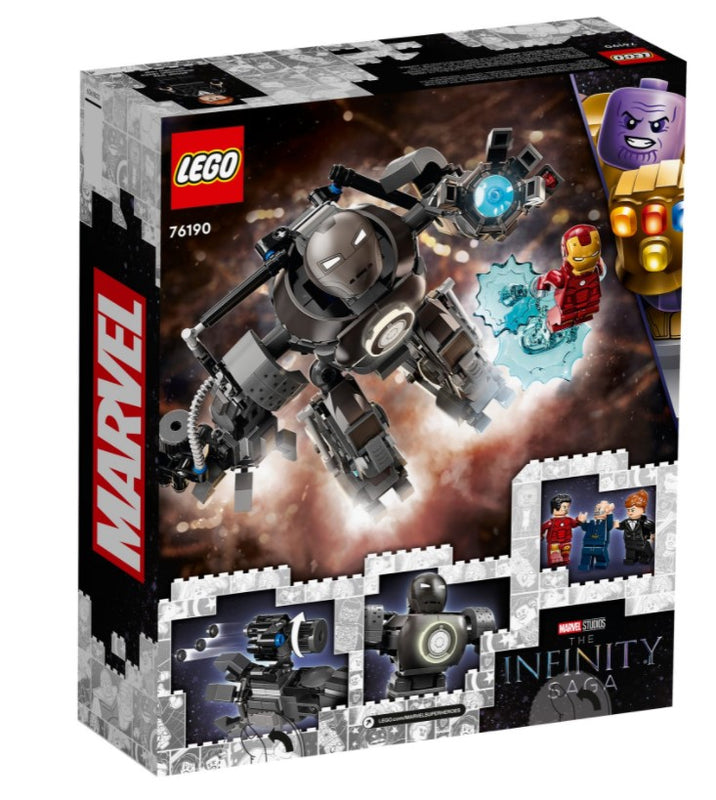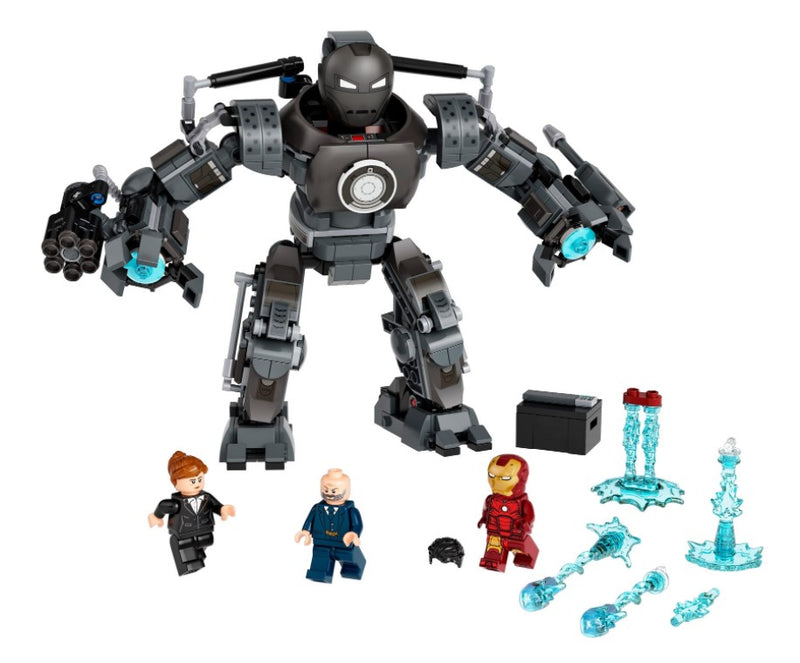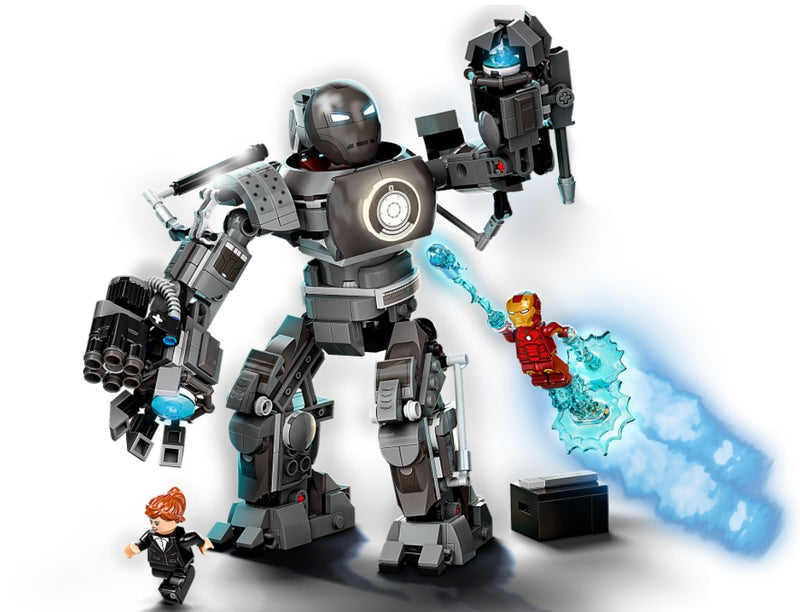 Sold out
LEGO® Iron Monger Mayhem 76190
PRODUCT #76190
AGE 9+
479 PIECES
There's big battle action for young superheroes as they enjoy endless imaginative roleplay with the awesome LEGO® Marvel Iron Man: Iron Monger Mayhem (76190).
With its movable limbs and cool weapons, LEGO® Marvel Iron Man: Iron Monger Mayhem (76190) inspires endless imaginative mech battles on a giant scale.
Includes Iron Man, Obadiah Stane and Pepper Potts minifigures. The mech has a 6-stud shooter on its right arm, a 3-stud shooter on its left arm and a glow-in-the-dark arc reactor in its chest.
Kids put the Obadiah Stane minifigure inside the Iron Monger mech then manoeuvre the mega, articulated robot in epic battles with Iron Man and Pepper Potts.
Marvel movie fans and young superheroes aged 9 and up can be part of the superhero action with this awesome Iron Monger mech playset.
The Iron Monger mech stands over 7 in. (18 cm) tall and features posable limbs and a working suspension that connects the body and shoulders to create realistic movement.