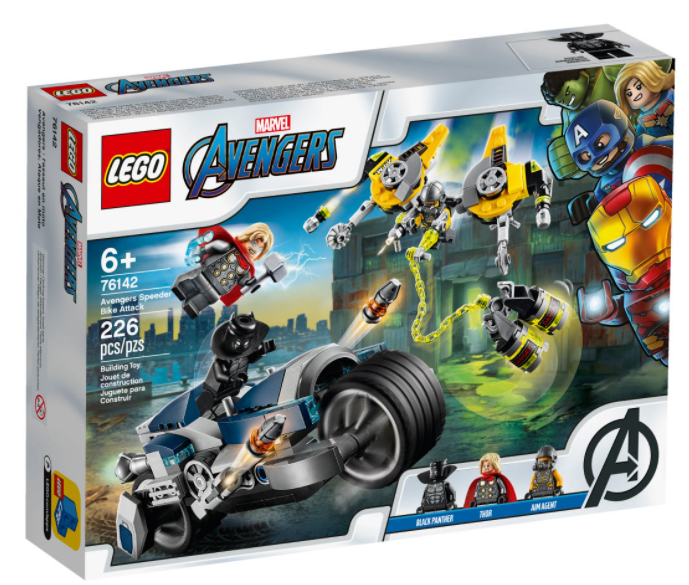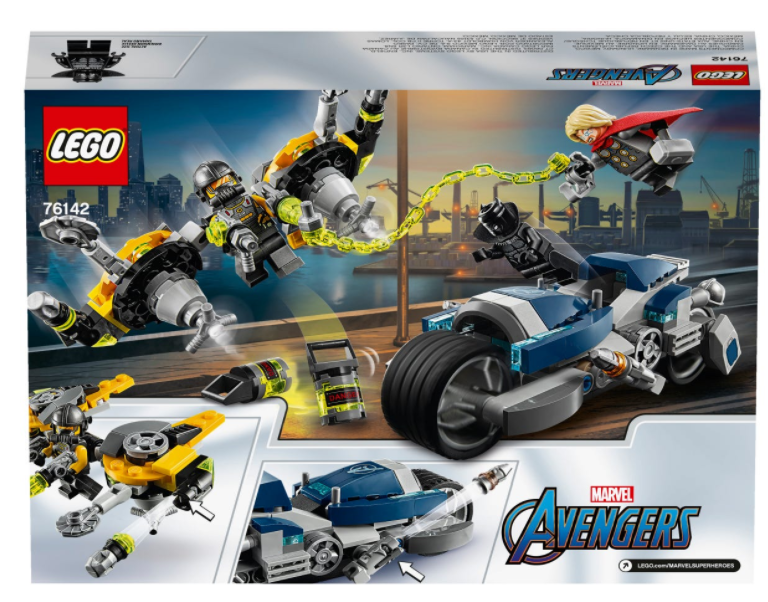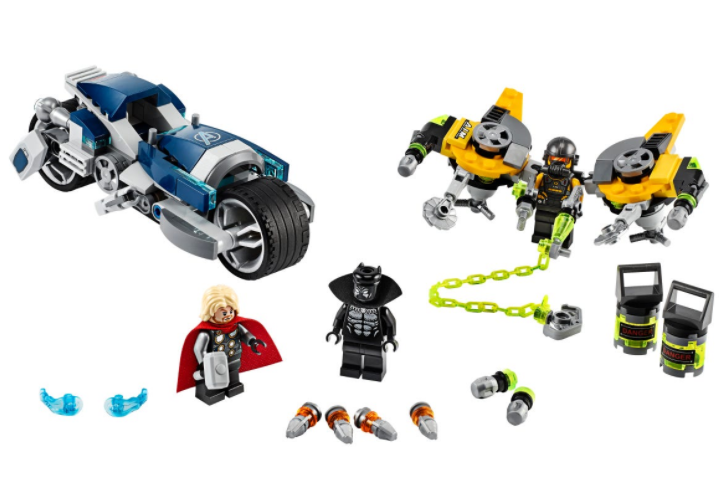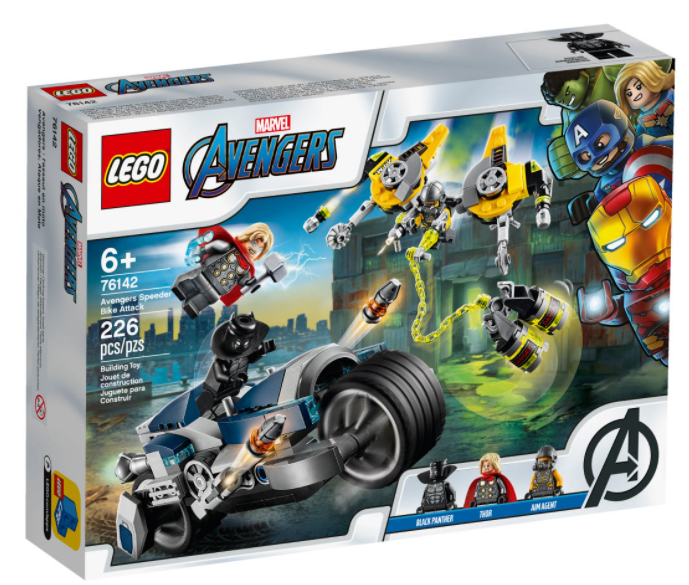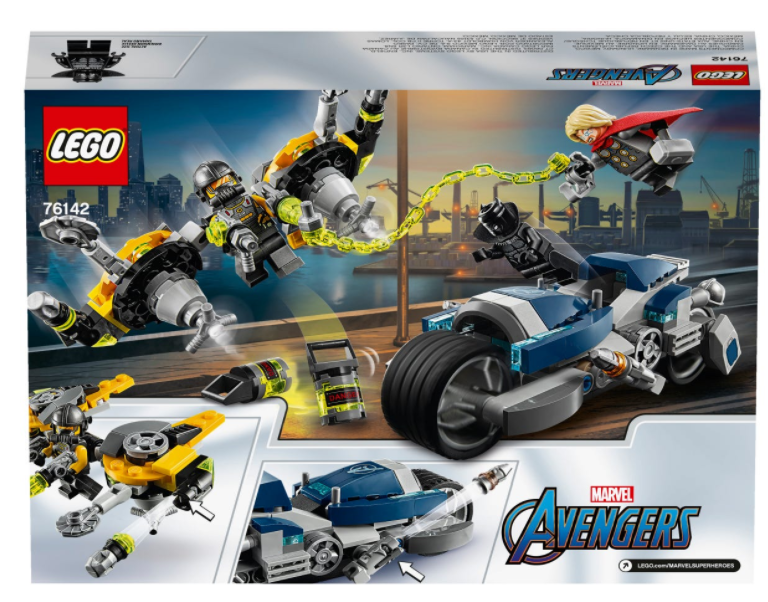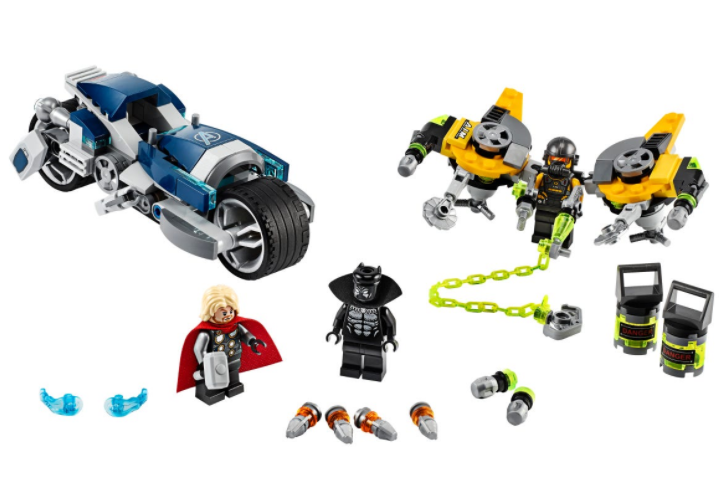 Sold out
LEGO® Marvel Avengers Speeder Bike Attack 76142
PRODUCT #76142
AGE 6+
226 PIECES
Non-stop action – on land and in air! When kids get their hands on this Marvel Avengers set, they'll be transported to a world of high-octane role-play. A well-armed villain swoops in on a jetpack armed with stud shooters, saw blades, grapple-hook shooter and a blaster, to steal 2 deadly canisters. Black Panther races to the scene on his supercool, stud-shooting motorcycle. Thor appears, wielding his mighty hammer. With 3 minifigures, a motorcycle and copious weaponry, this LEGO Marvel Avengers set makes a great gift for your budding superhero. Superhero LEGO sets for Marvel Avengers fans LEGO Marvel Avengers building toys take kids on a superhero thrill ride! With awesome vehicles, mechs, buildings, minifigures, weapons and gadgets, kids can recreate excitingmovie scenes and make up adventures of their own.
Give fans of Marvel's Black Panther the superhero thrills they love. With high-speed action on land and in air, the set features 3 cool minifigures and awesome weaponry to inspire endless individual and group play.
With 3 new-for-January-2020 minifigures – Black Panther, Thor and an AIM Agent, Black Panther's cool bike, an armory of weapons, plus 2 canisters of deadly material, the scene is set for superhero super-adventures.
At over 5" (14cm) long, the Black Panther bike offers high-speed Marvel Avengers thrills on a large scale. Armed with 2 stud shooters and made to seata LEGO® minifigure, this supercool superbike is ready for action.