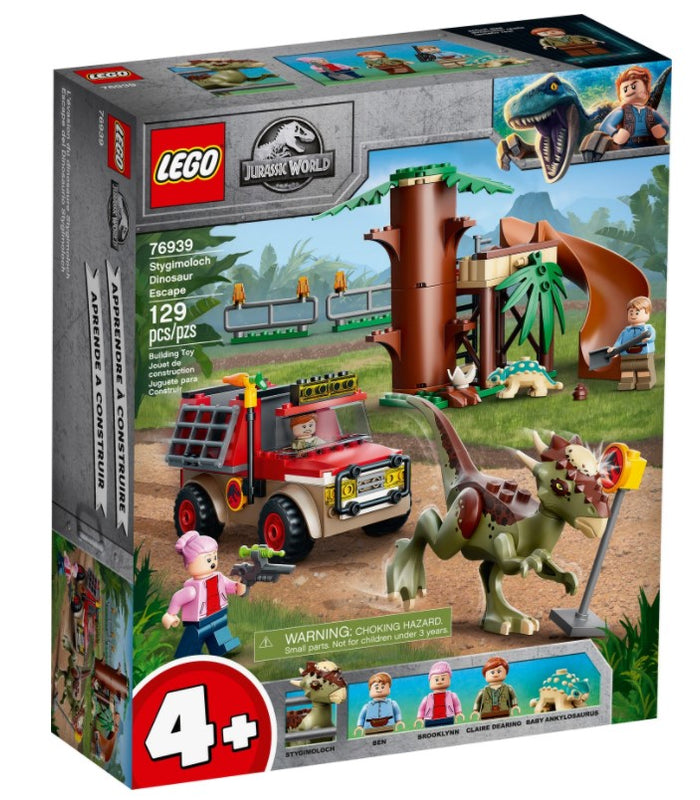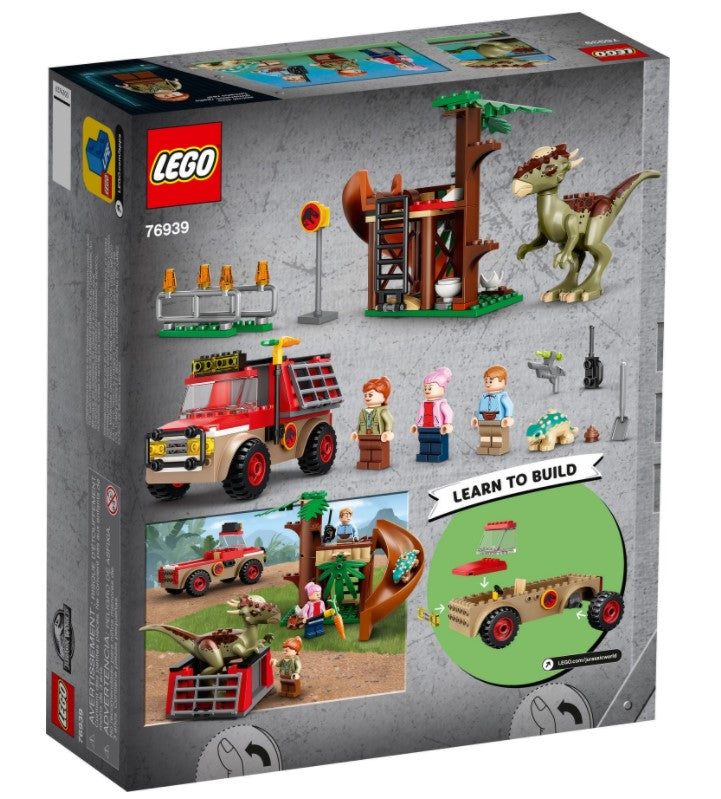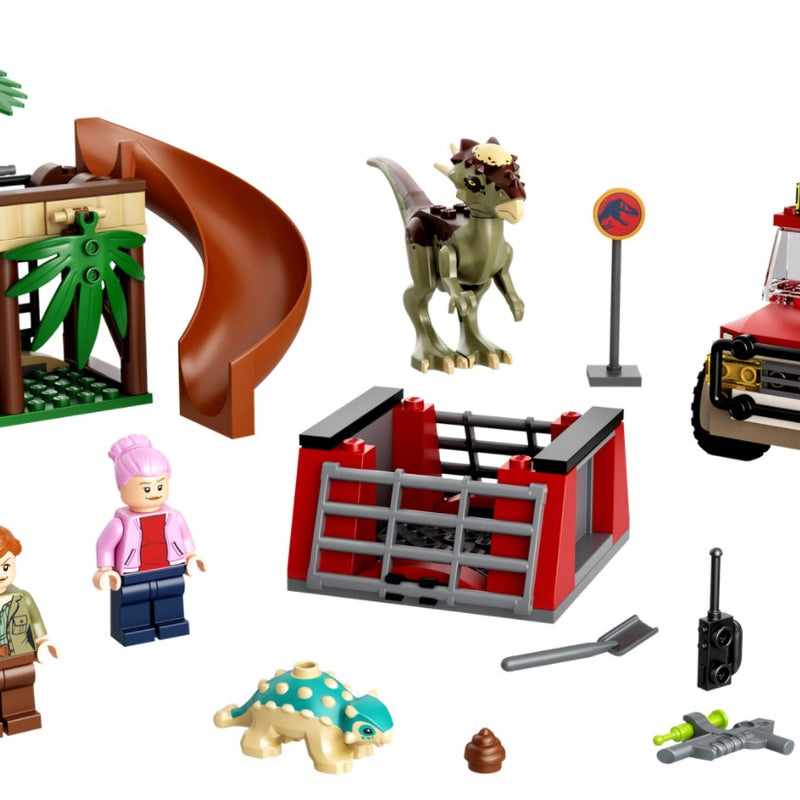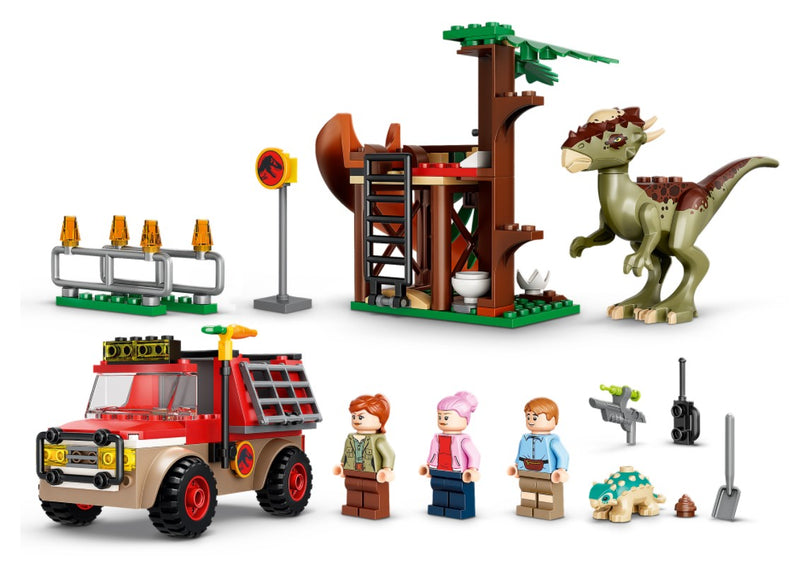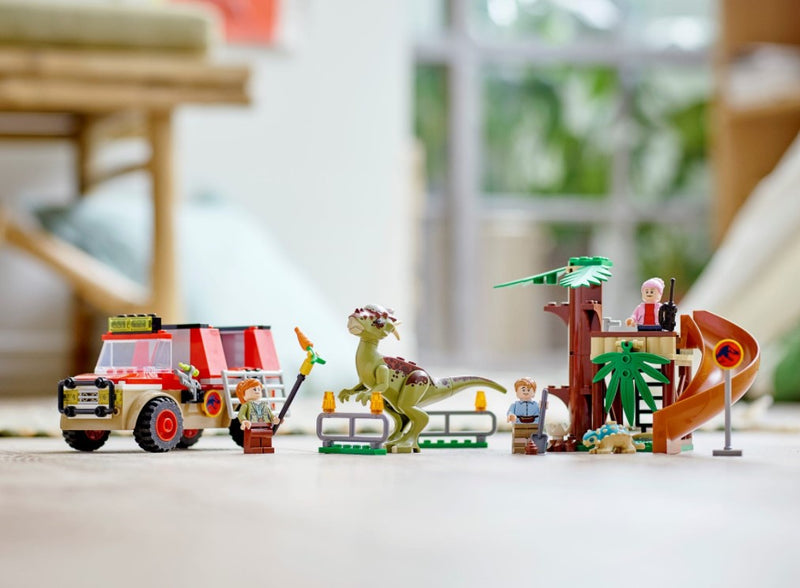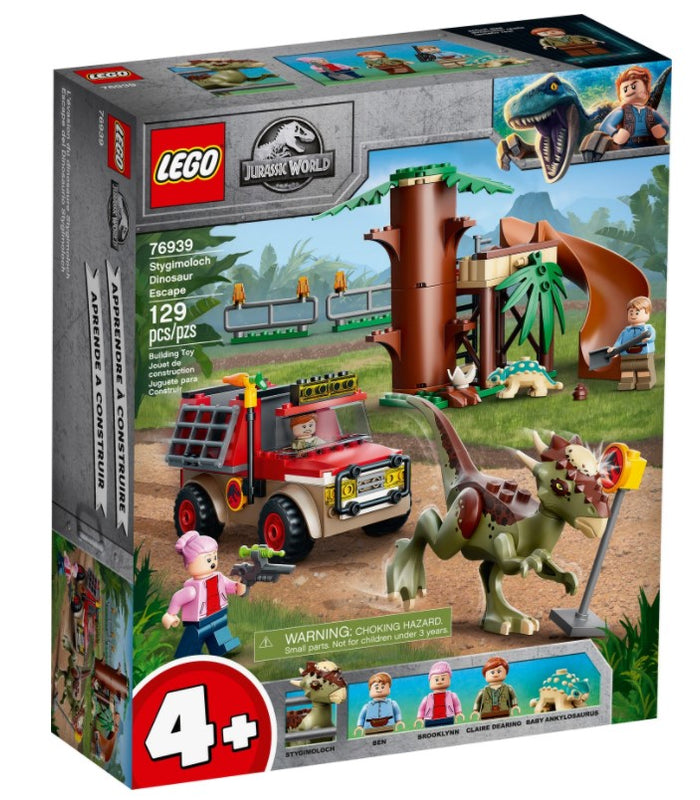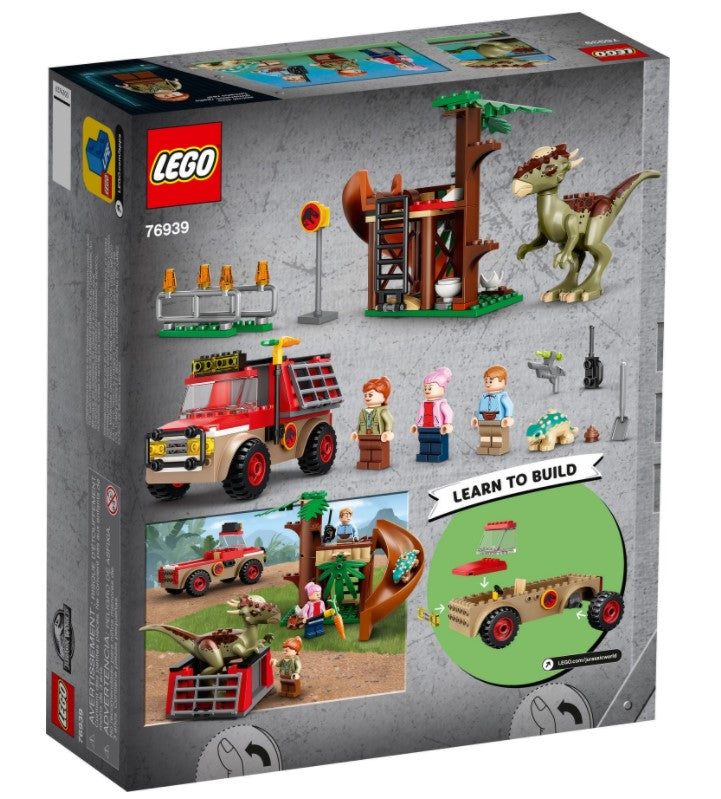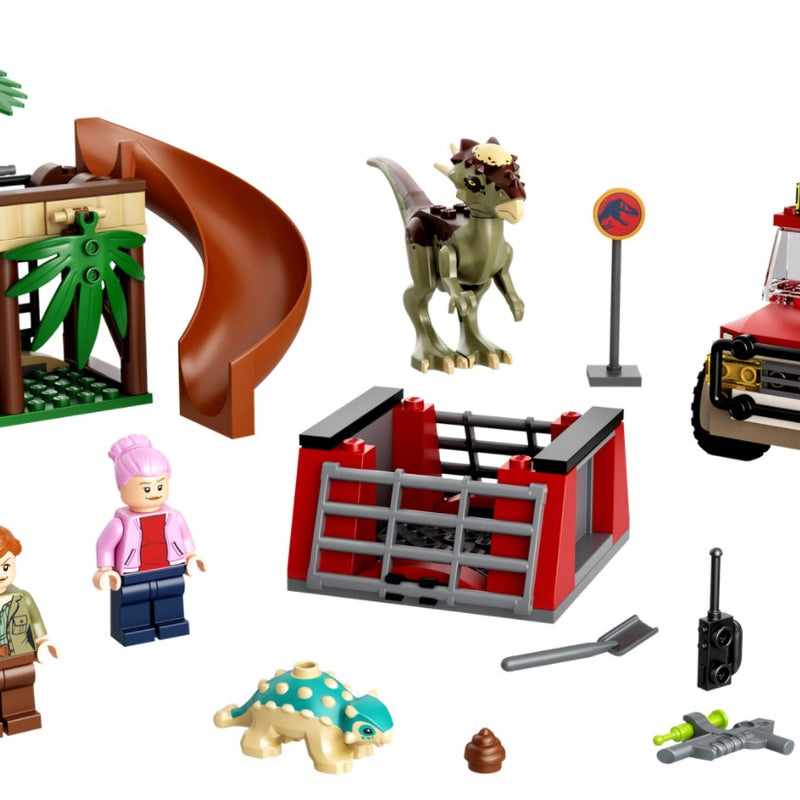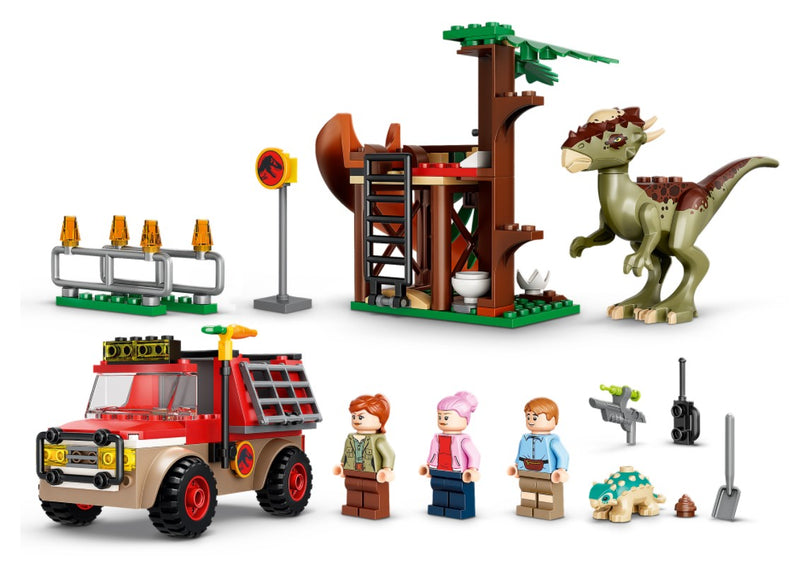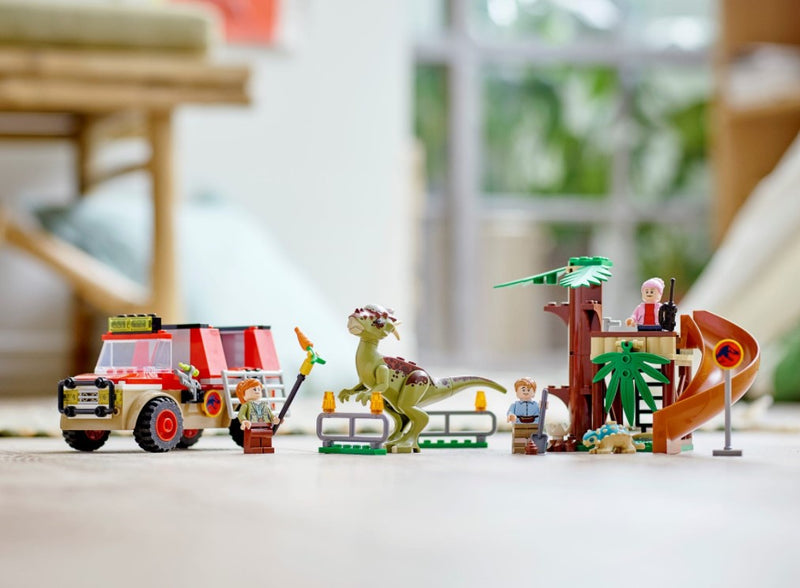 Sold out
LEGO® Jurassic World Stygimoloch Dinosaur Escape 76939
PRODUCT #76939
AGE 4+
129 PIECES

Youngsters can learn to build and play out exciting stories with this Stygimoloch Dinosaur Escape (76939) toy playset. Inspired by the Jurassic World Camp Cretaceous animated series, it features a Stygimoloch and Bumpy the baby Ankylosaurus toy figure, an off-roader with a removable dinosaur cage, and a detailed tree house with a slide for Bumpy. The set also includes 3 minifigures and many accessory elements to inspire hours of play.

This Jurassic World Camp Cretaceous set includes 3 minifigures: Ben, Brooklynn and Claire Dearing, plus a Stygimoloch and Bumpy the baby Ankylosaurus dinosaur toy figure for role-play action.
The buildable toy tree house/observation post has a bed, sink, toilet, ladder and a slide for babydinosaur Bumpy, and the easy-to-build off-roader has a removable cage for the Stygimoloch.
The tree house measures over 4 in. (11 cm) high, 6.5 in. (16 cm) wide and 4 in. (10 cm) deep. Along with the other builds, minifigures and dinosaurs, it's great for everyday playtime adventures.