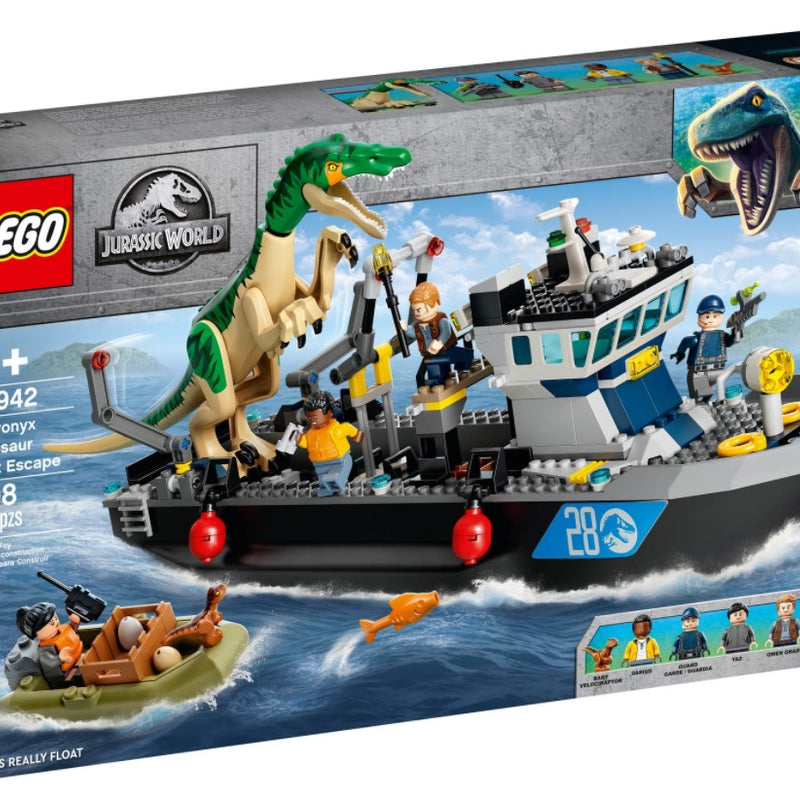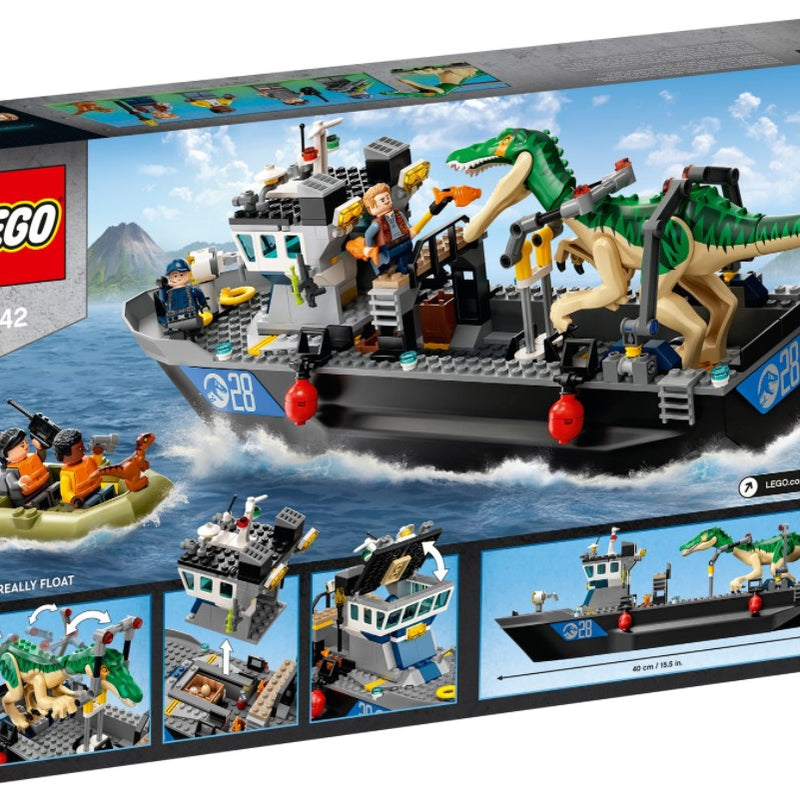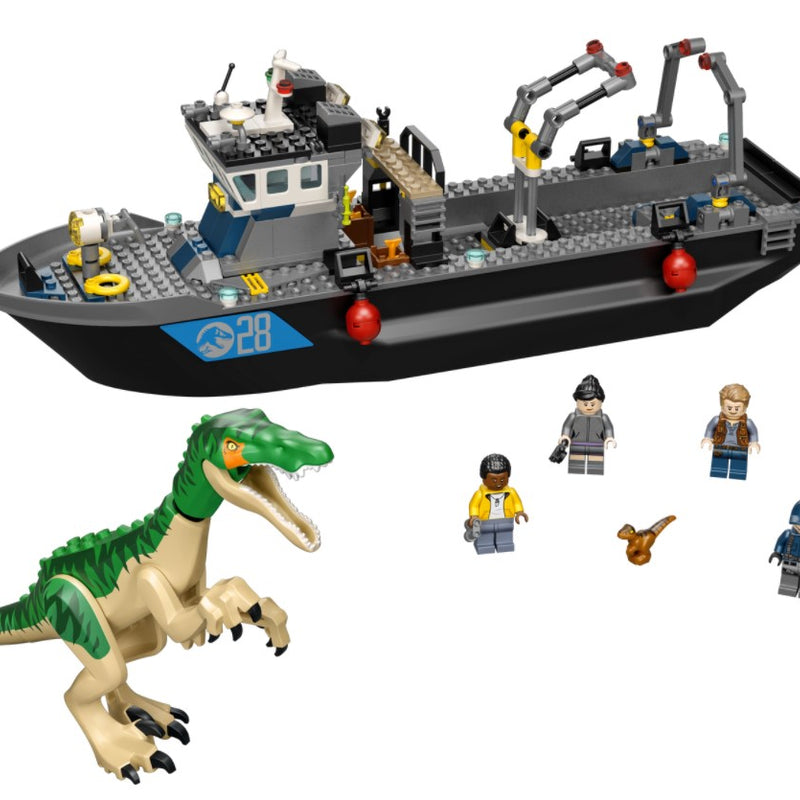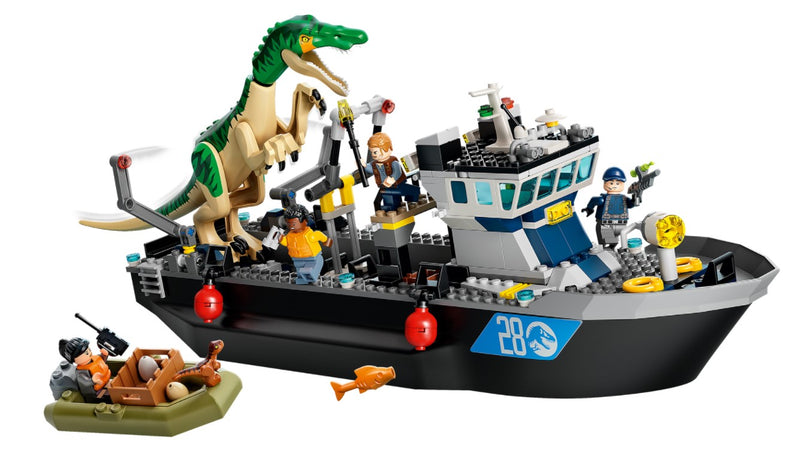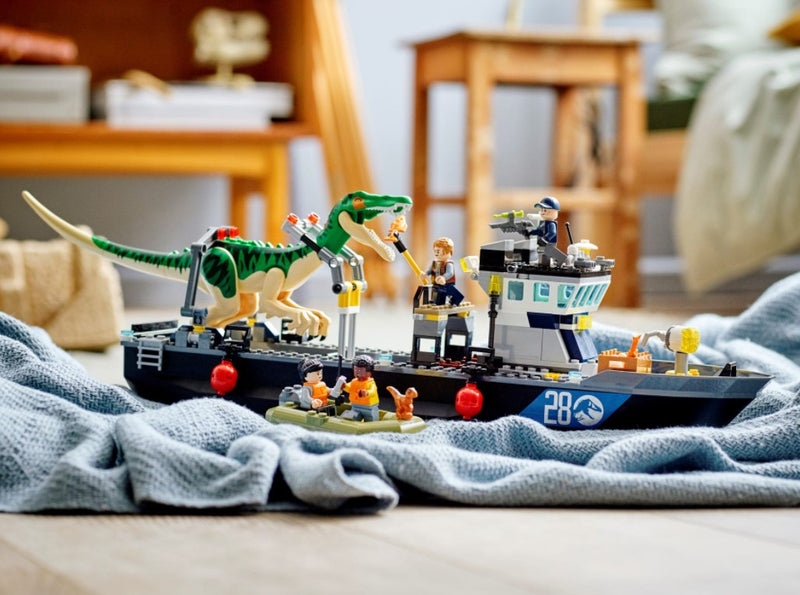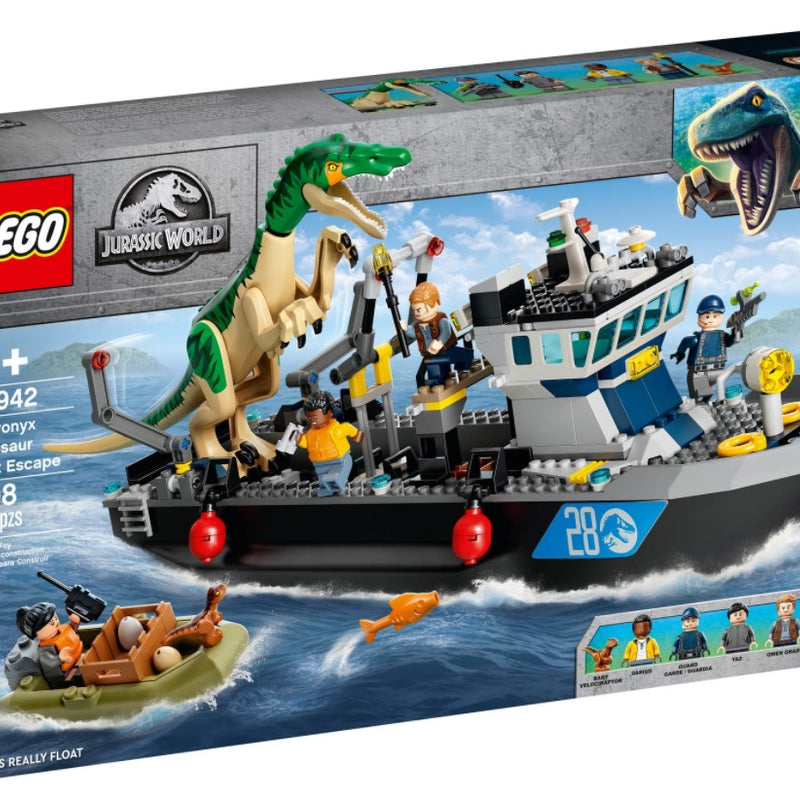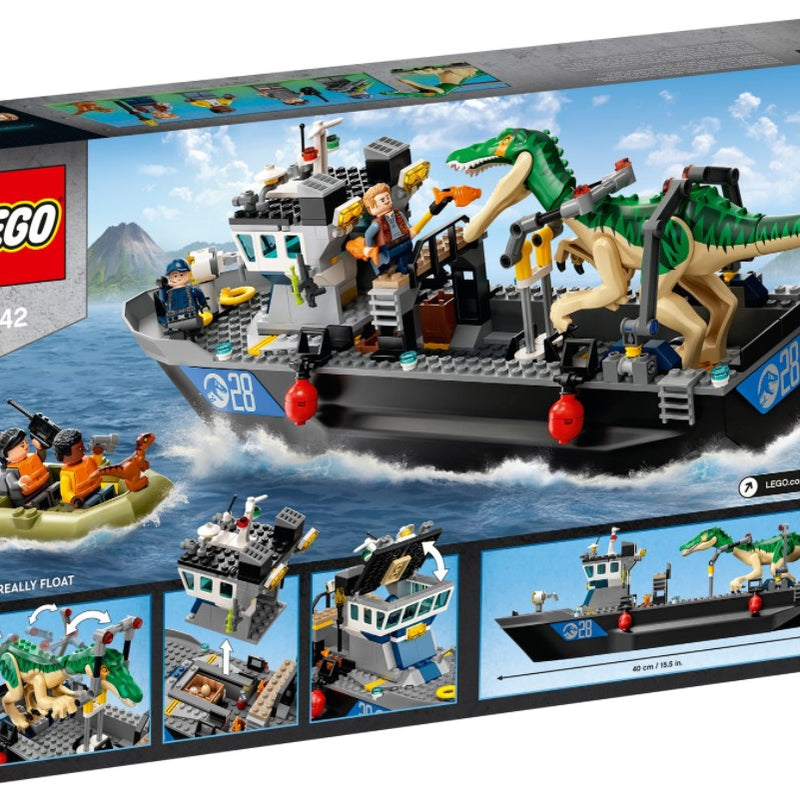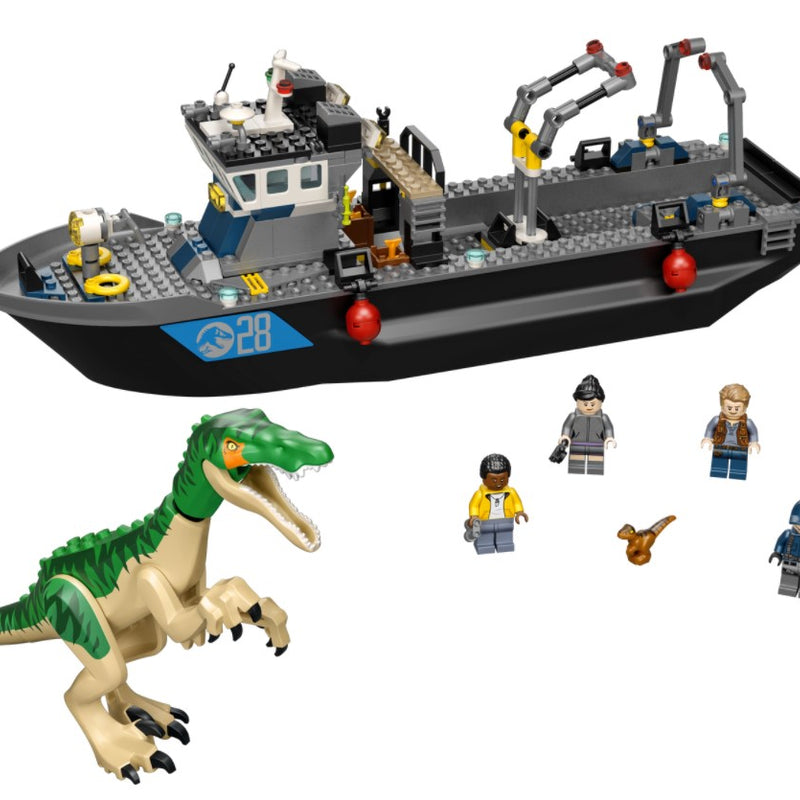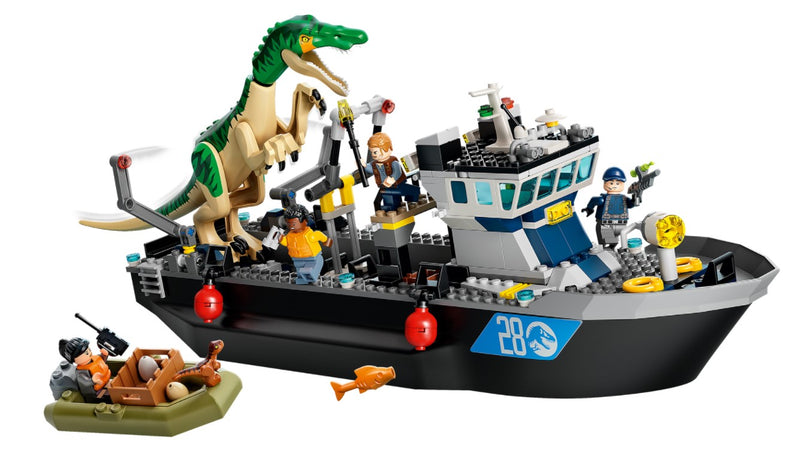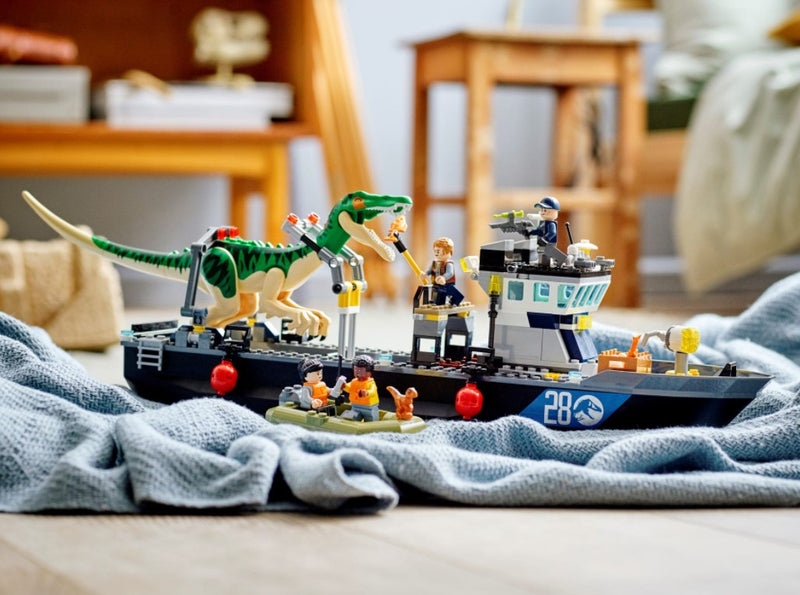 Sold out
LEGO®Baryonyx Dinosaur Boat Escape 76942
PRODUCT #76942
AGE 8+
308 PIECES

Kids can take the LEGO® Jurassic World action to the water with this Baryonyx Dinosaur Boat Escape (76942) toy playset. The first LEGO Jurassic World set ever to feature boats, it includes a brick-built boat that floats, even when carrying the posable Baryonyx dinosaur figure. The boat has a dinosaur cage, rotating 'searchlight' and a control room that detaches for easy access to the cargo hold.


Includes 4 minifigures: Darius, Yaz, Owen Grady and a guard, plus a posable Baryonyx, baby dinosaur and 2 fish toy figures, and accessory elements including a tranquilizer, Taser and 2 dinosaur eggs.
The boat features a control room that can be lifted off for easy access to the cargo hold, adinosaur cage and a rotating 'searchlight'. The set also includes a small toy speedboat that floats.
The large, floating boat toy measures over 5.5 in. (14 cm) high, 16 in. (40 cm) long and 5 in. (13 cm) wide. It's the first LEGO® Jurassic World set to include boats!