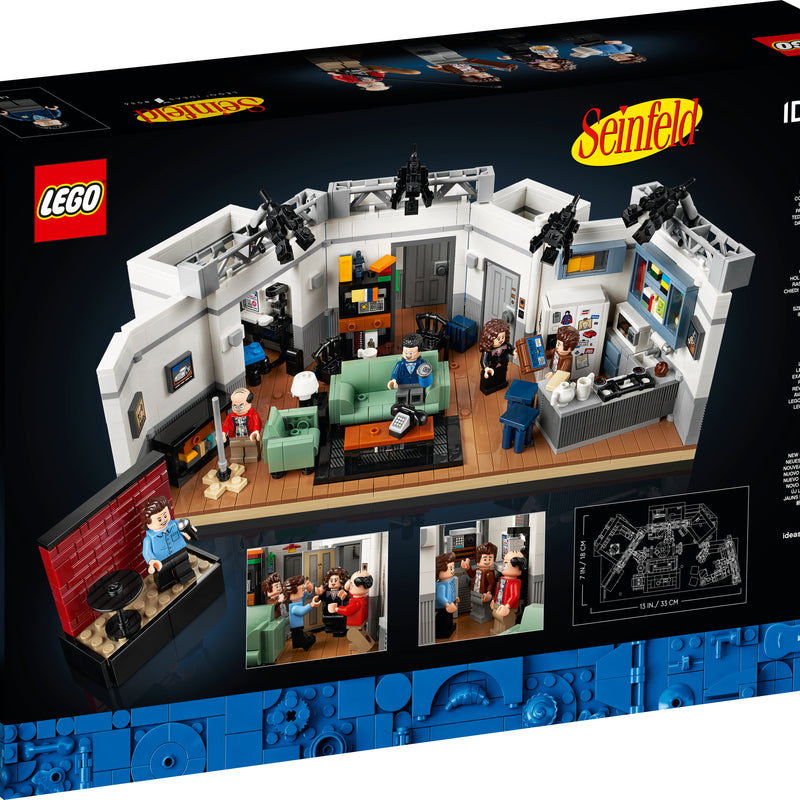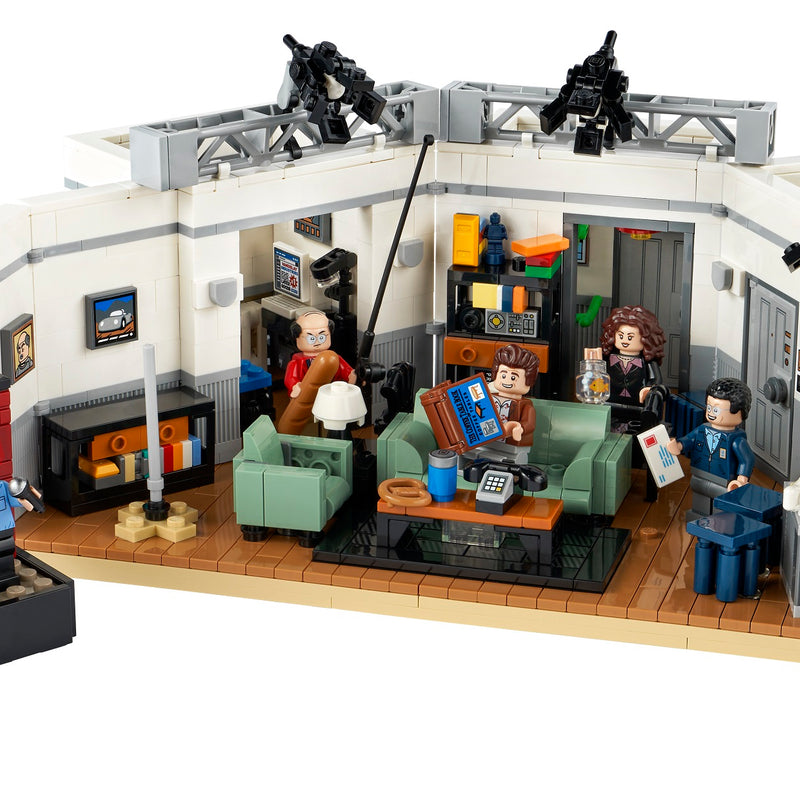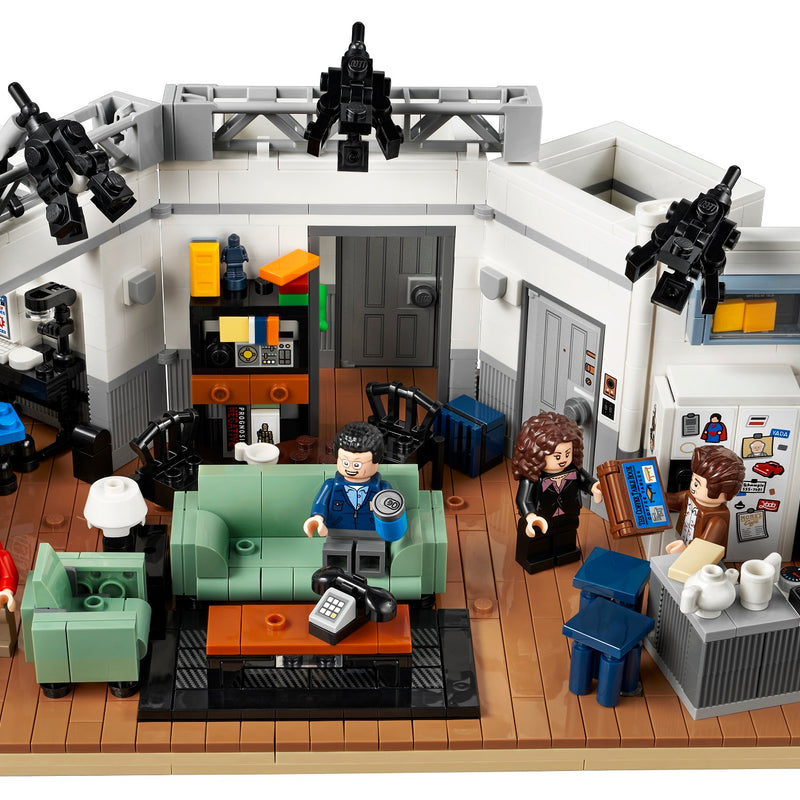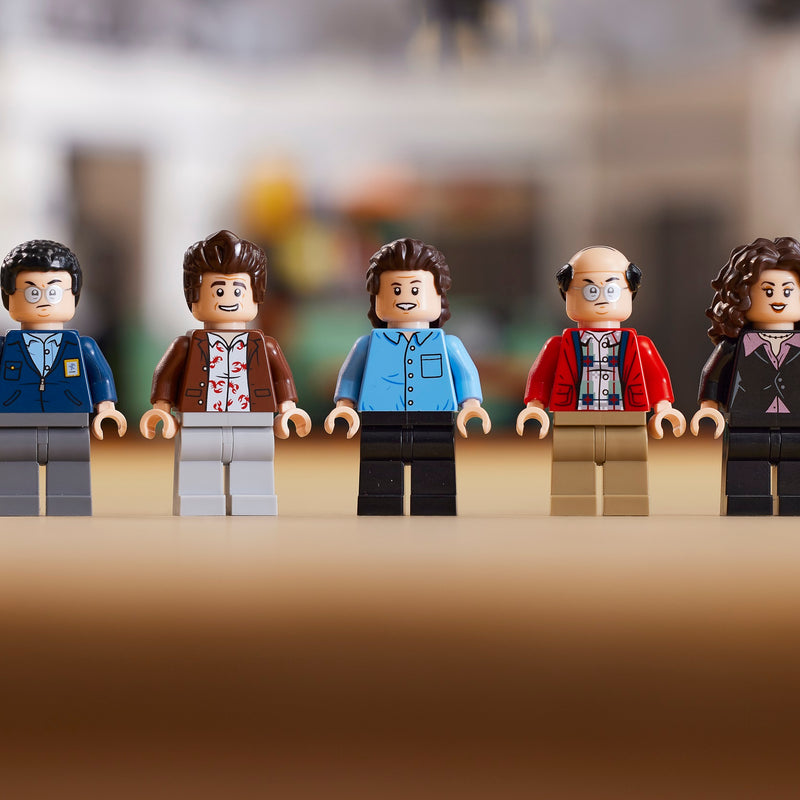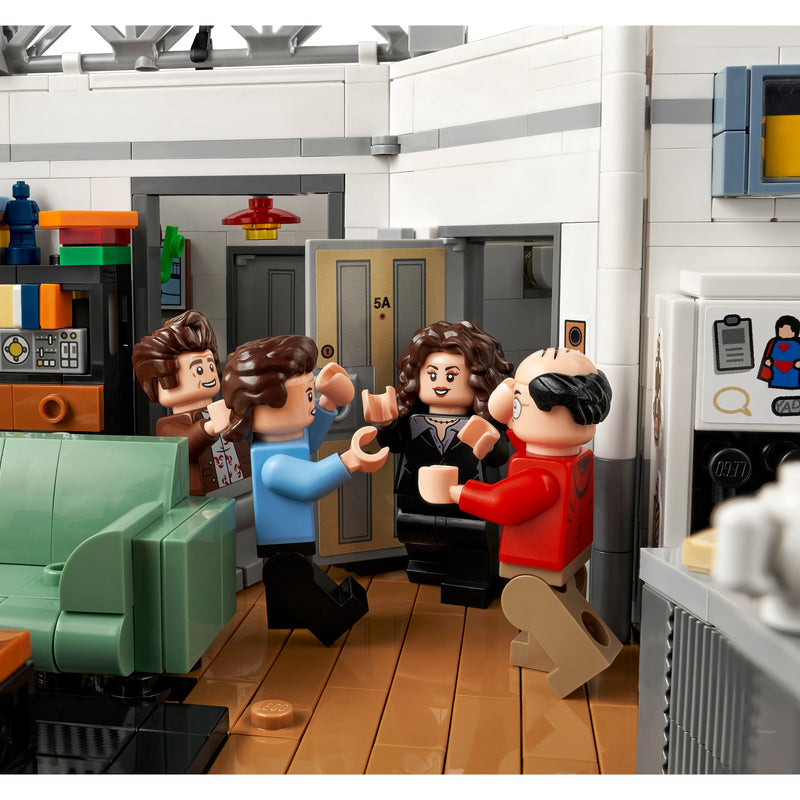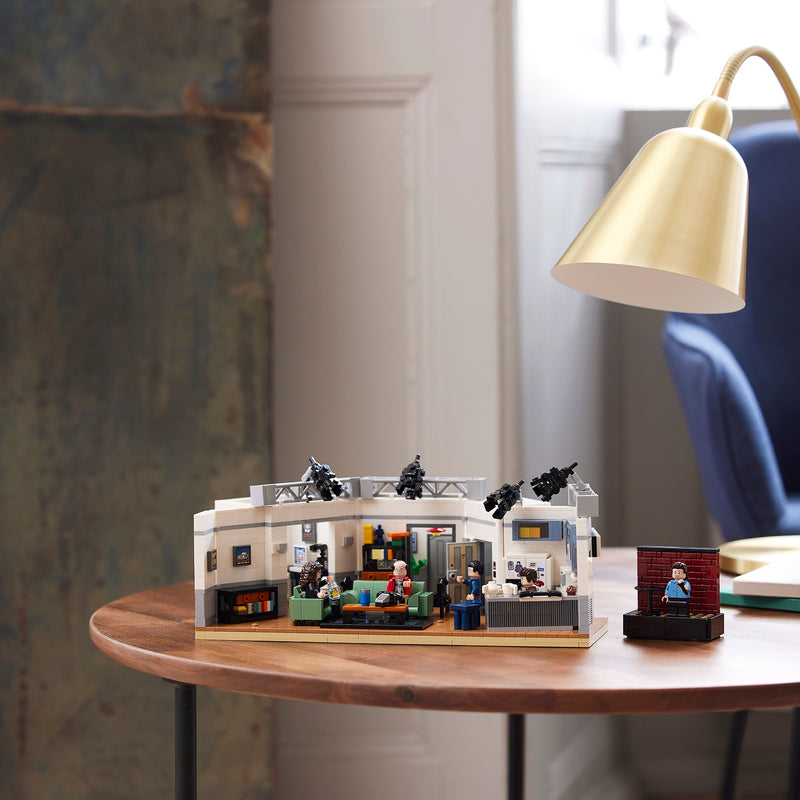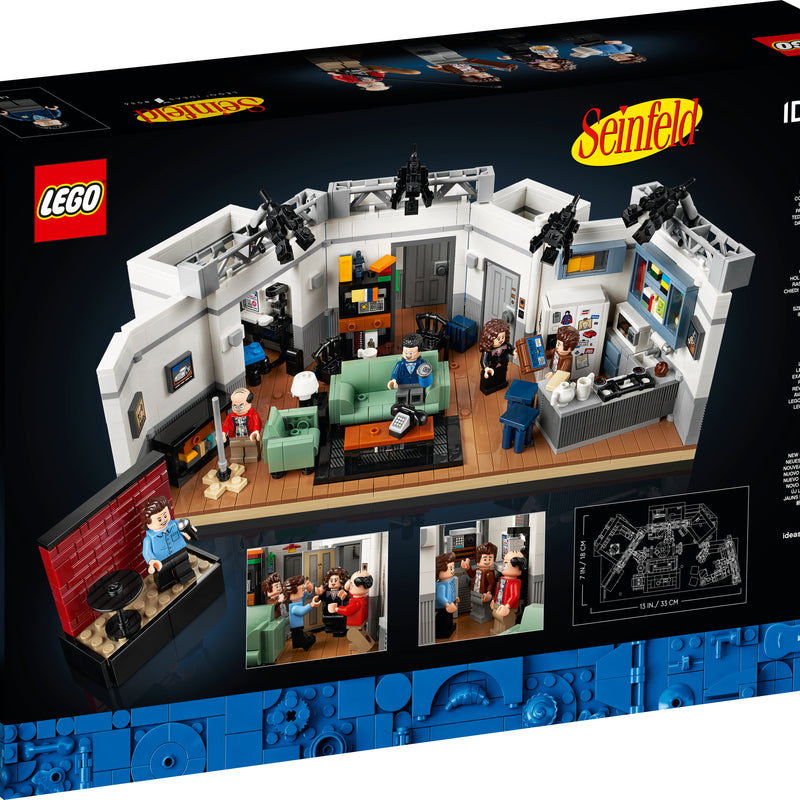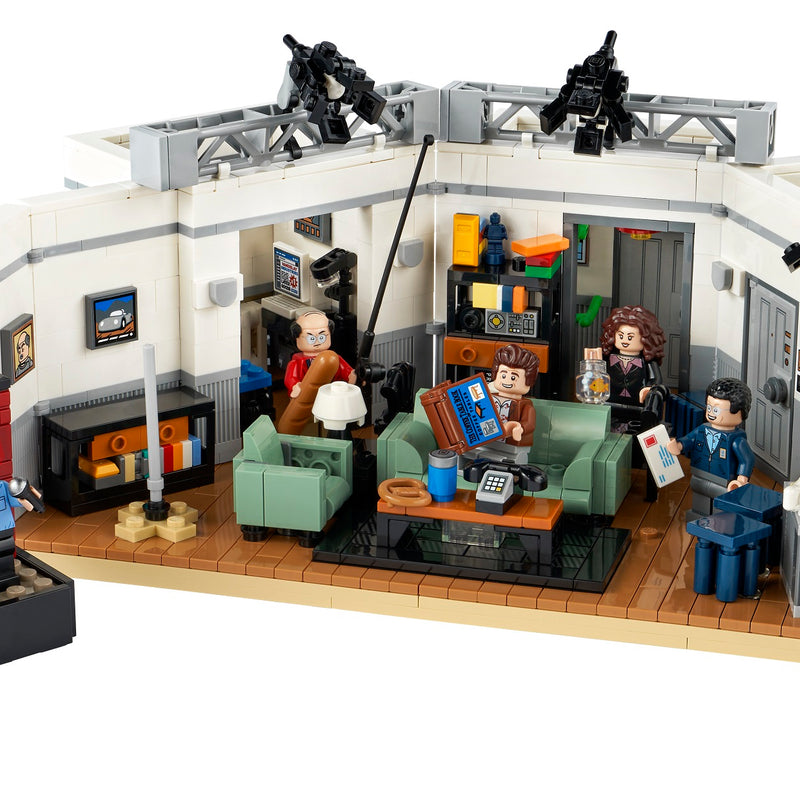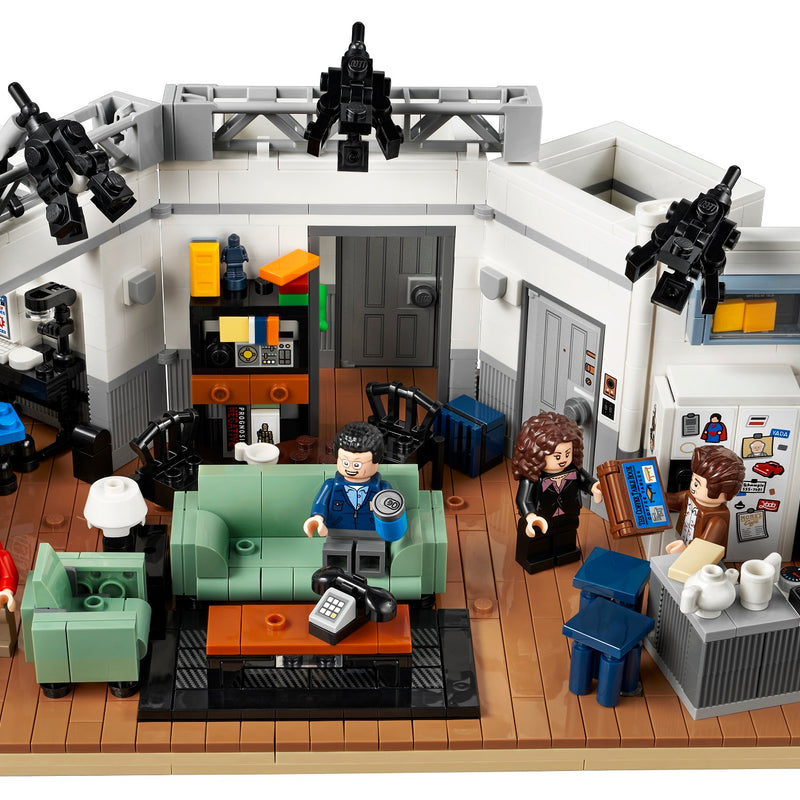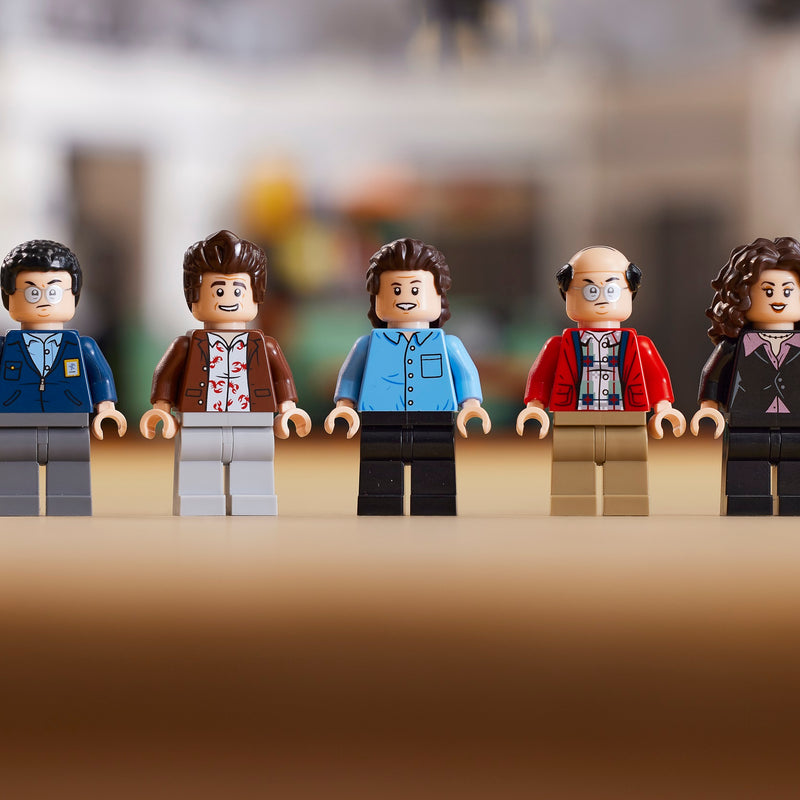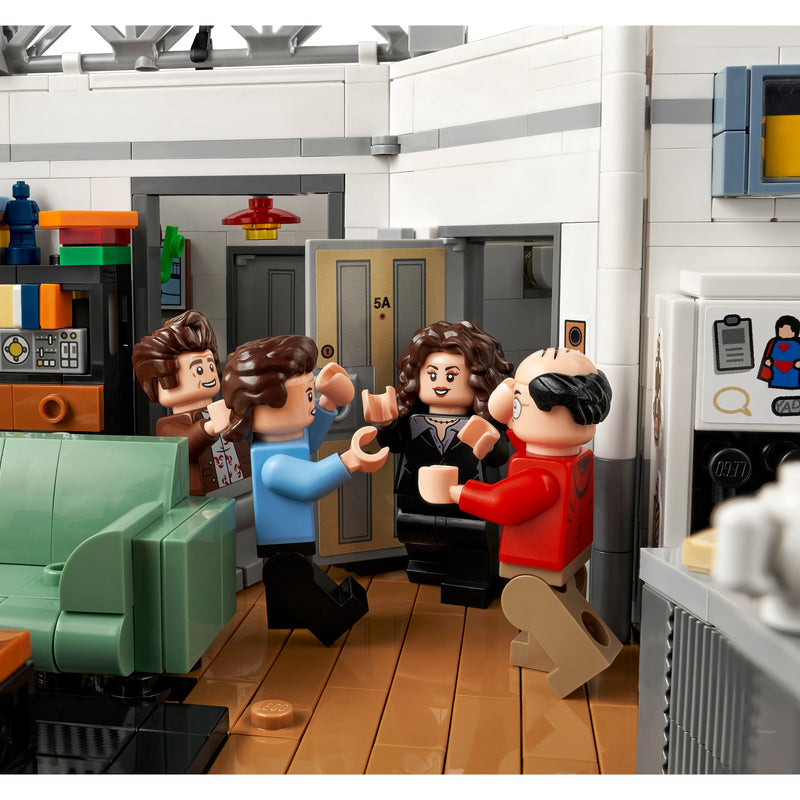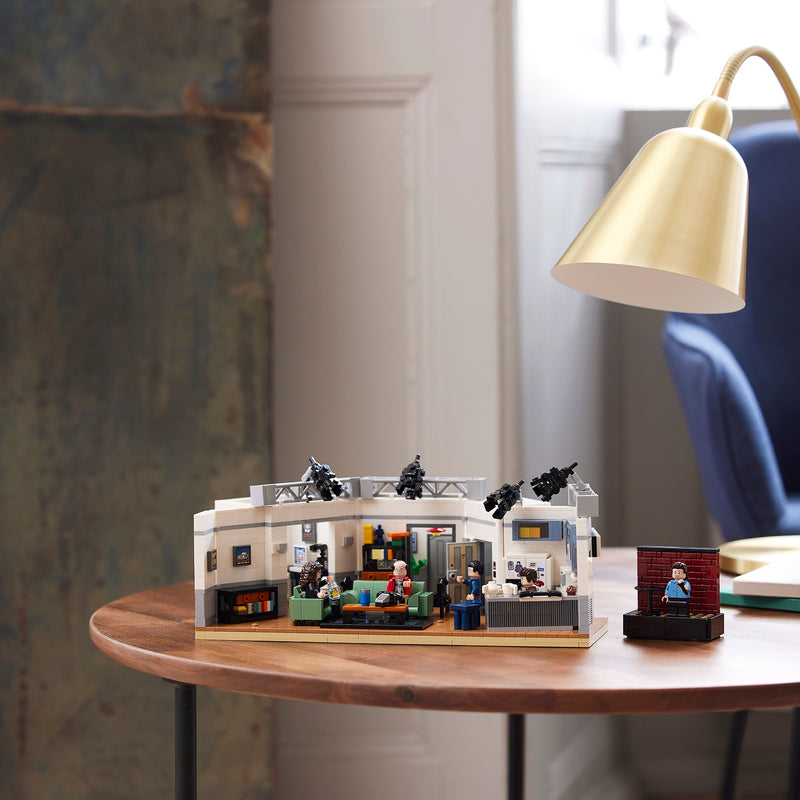 LEGO® Ideas Seinfeld 21328
PRODUCT #21328
AGE 18+
1326 PIECES
Seinfeld was 'the show about nothing' that made everyone laugh, and now you can celebrate the legendary TV sitcom with this collectible LEGO® Ideas Seinfeld display model (21328) of Jerry's apartment. It's packed with authentic details to delight fans, such as the kitchen/living room where Jerry and friends would hang out and the hallway from where neighbor Kramer would burst in. Accessory elements include a blue statue, muffin top, painting of Uncle Leo, Prognosis Negative videotape, Commando 8 air conditioner and Festivus pole.
Comedy icons
There are LEGO minifigures of 5 beloved Seinfeld characters, Jerry Seinfeld, George Costanza, Cosmo Kramer, Elaine Benes and Newman, to spark nostalgic memories of sidesplitting scenes. 
Top gift
This model kit is part of a collection of LEGO sets for creative adults. It makes a wonderful 1990s nostalgia gift for yourself or for Seinfeld fans or LEGO enthusiasts in your life.
Jerry's apartment features a kitchen with a buildable counter, fridge with Superman™ sticker, microwave, ovenand more, a living room with a sofa, armchair and tables, plus an office area.
Also includes a buildable stage and accessory elements inspired by the show, including a statue, muffin top, Prognosis Negative videotape, Commando 8 air conditioner and Festivus pole.
The model measures over 5.5 in. (14 cm) high, 13 in. (33 cm) wide and 7 in. (18 cm) deep. A delightful display piece for your home, the set is also a super gift idea for Seinfeld and LEGO® fans.
The set is fun to build solo or with friends and family to pass on your love of the Seinfeld TV show – you'll want to photograph and share pictures of this charming, collectible item of memorabilia.
Comes with an illustrated booklet about Seinfeld, the set's fan creator and LEGO® designers, plus step-by-step instructions to make the building process a pleasure.