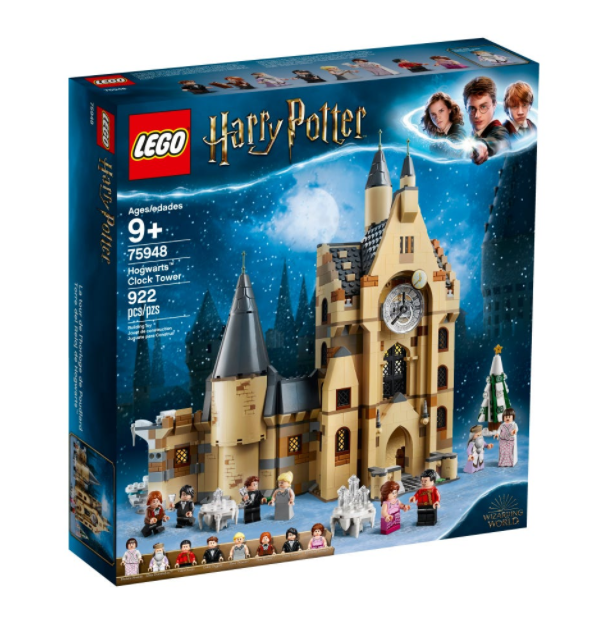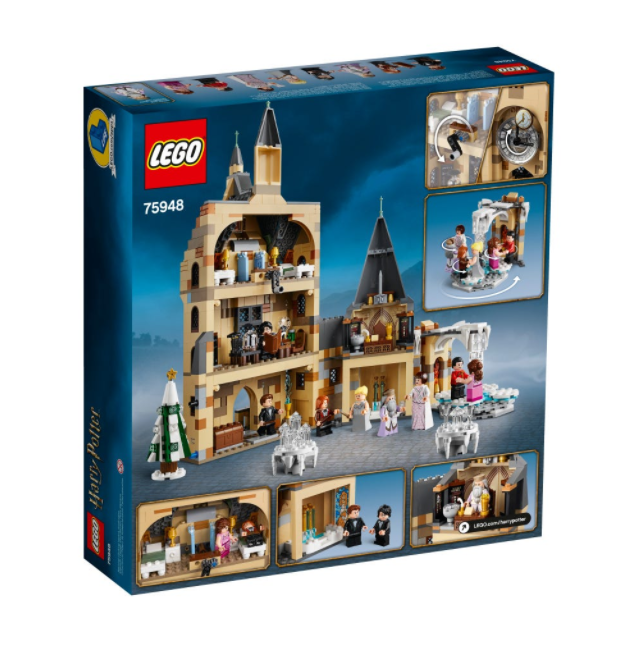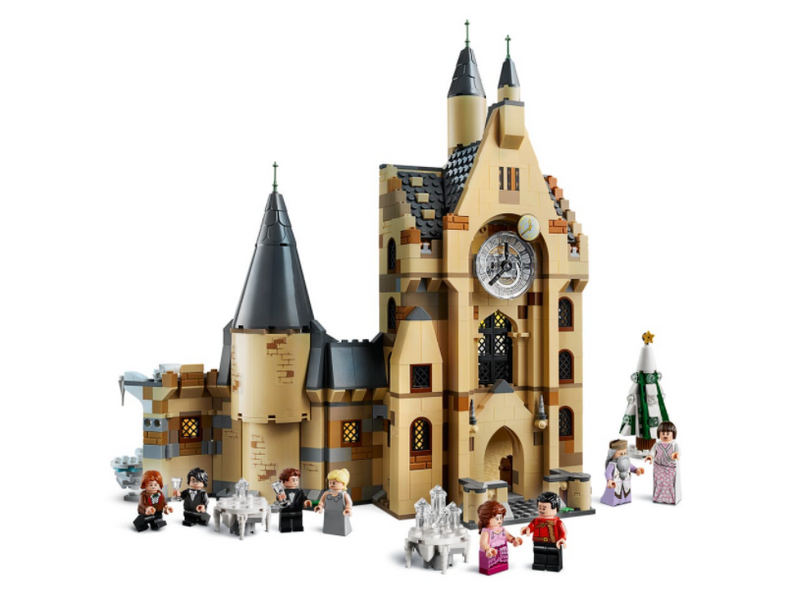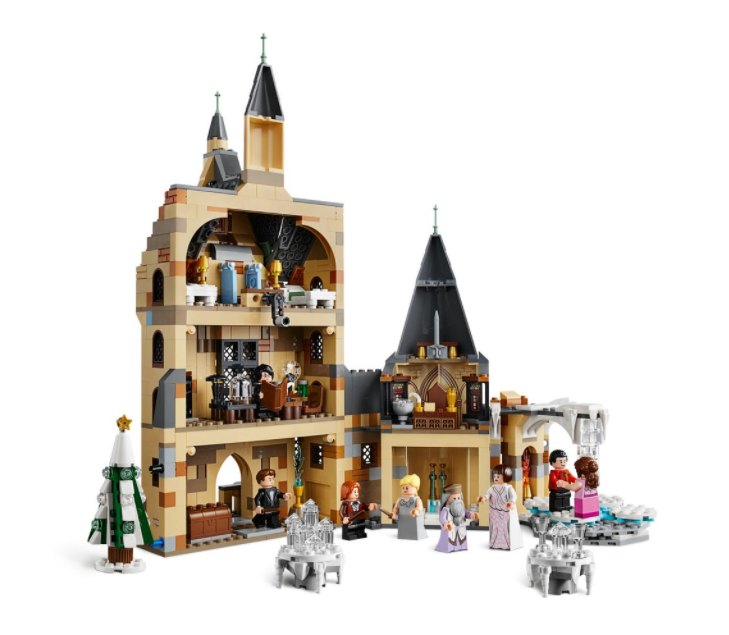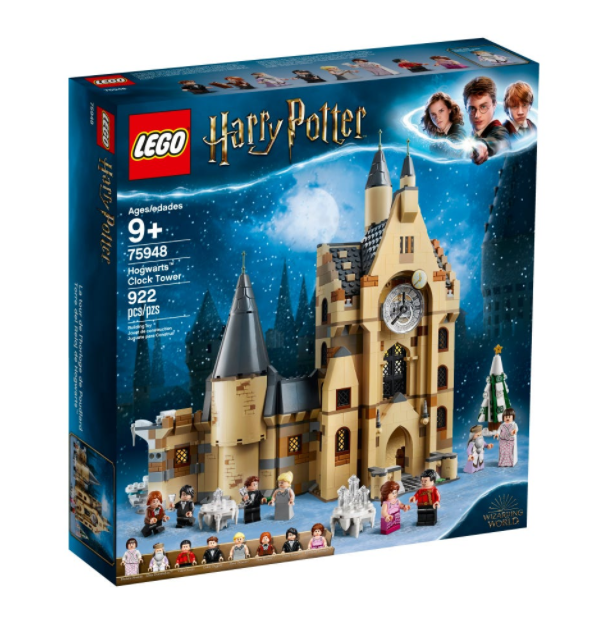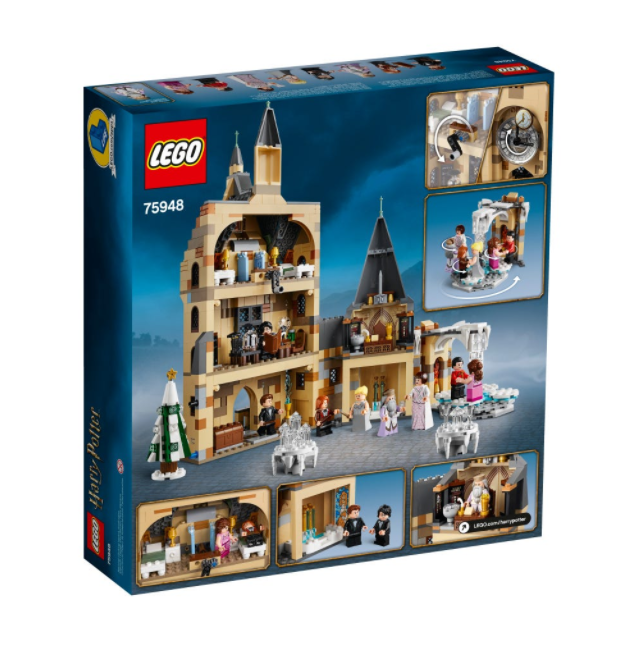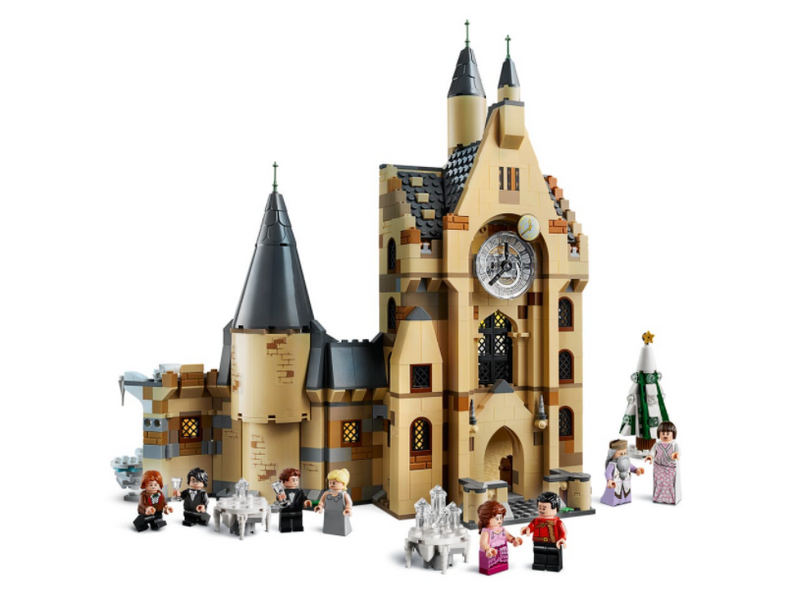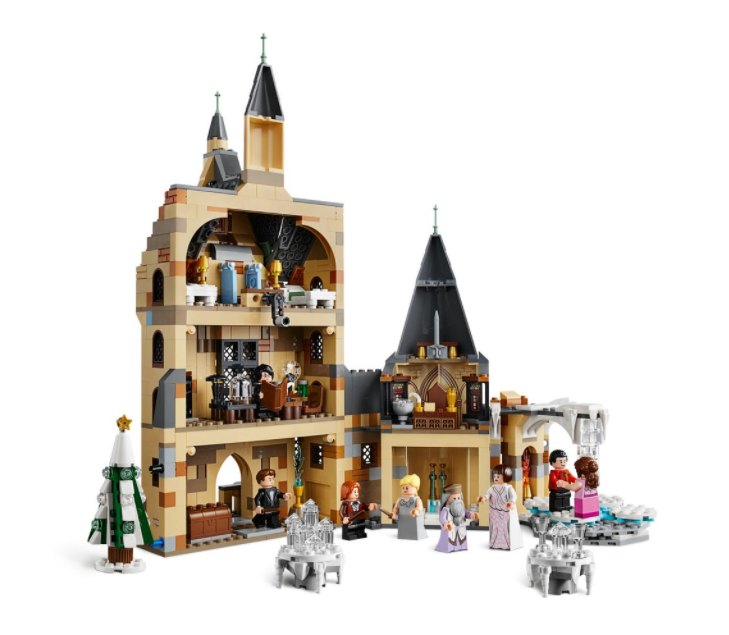 LEGO® Harry Potter Hogwarts Clock Tower 75948
PRODUCT #75948
AGE 9+
922 PIECES
Transport fans of Harry Potter™ aged 9 and over to a magical world inside the LEGO® Harry Potter 75948 Hogwarts™ Clock Tower set. With 8 minifigures and iconic locations from Harry Potter and the Prisoner of Azkaban™ and Harry Potter and the Goblet of Fire™, kids will be immersed in a world of imaginative play. Whether visiting Dumbledore's office or attending a Defense Against the Dark Arts lesson, traveling through time by resetting the tower clock or unwinding at the Yule Ball by operating the 'dance' function… once they enter the Hogwarts Clock Tower, they'll never want to leave!
Includes 8 new-for-June-2019 Harry Potter™ minifigures: Harry Potter, Ron Weasley™, Hermione Granger™, Fleur Delacour, Cedric Diggory, Viktor Krum, Albus Dumbledore™ and Madame Maxime.
This LEGO® Harry Potter™ toy playset features the 3-level Hogwarts™ Clock Tower, Entrance Hall, Defense Against the Dark Arts classroom, Hospital Wing, Prefects' Bathroom, Dumbledore's Office and a section of icy decorations for the Yule Ball.
Features a clock-changing mechanism for kids to create Time-Turner time travel adventures, and a 'dance' function to get the Yule Ball really moving!
The Defense Against the Dark Arts classroom includes a table, chair, potions, glass case, book, desk with inkpot with a quill, buildable lamp and a blackboard..
The Prefects' Bathroom features a mermaid stained-glass window.
Hogwarts™ Clock Tower measures over 13" (35cm) high, 13" (34cm) wide and 7" (18cm) deep.