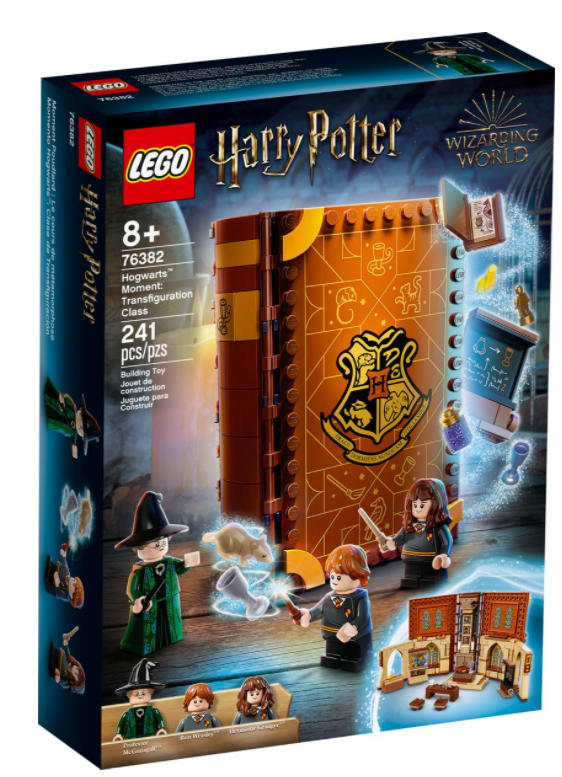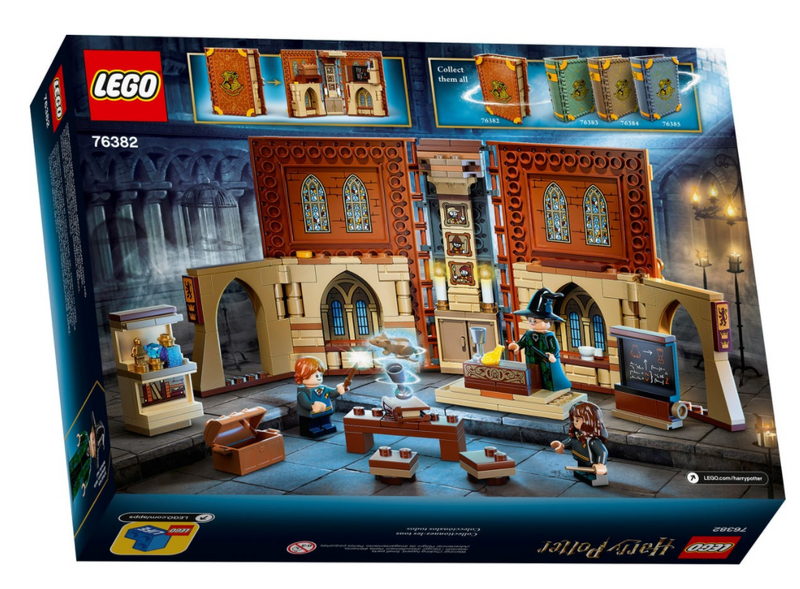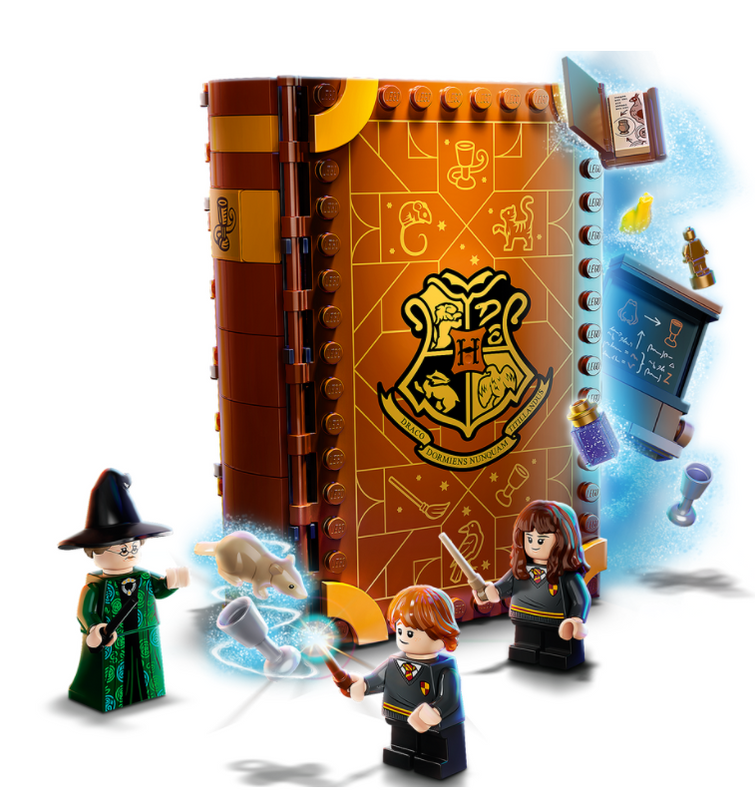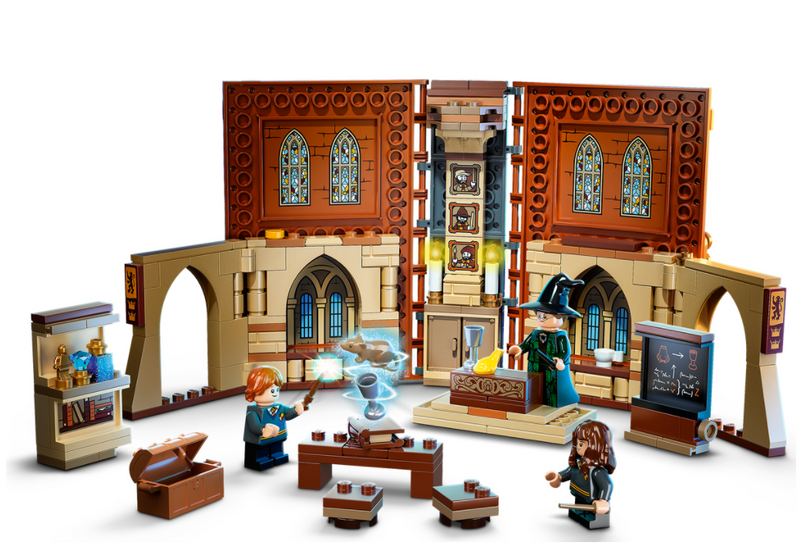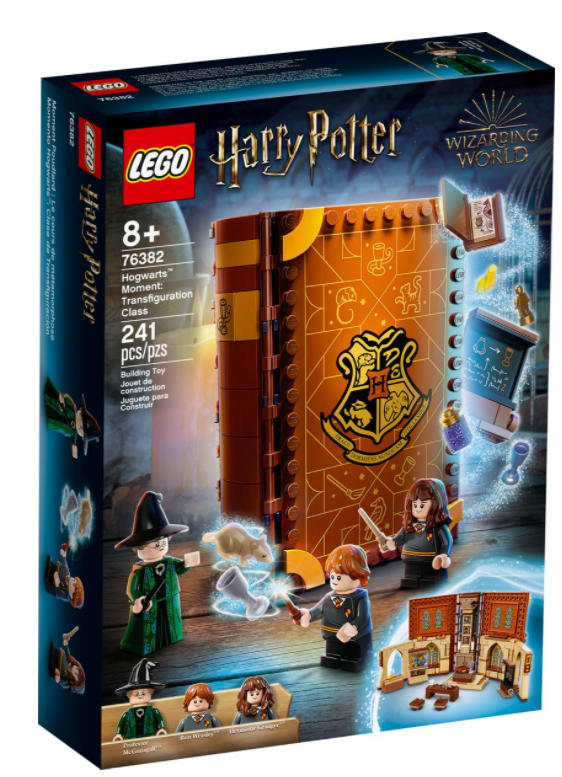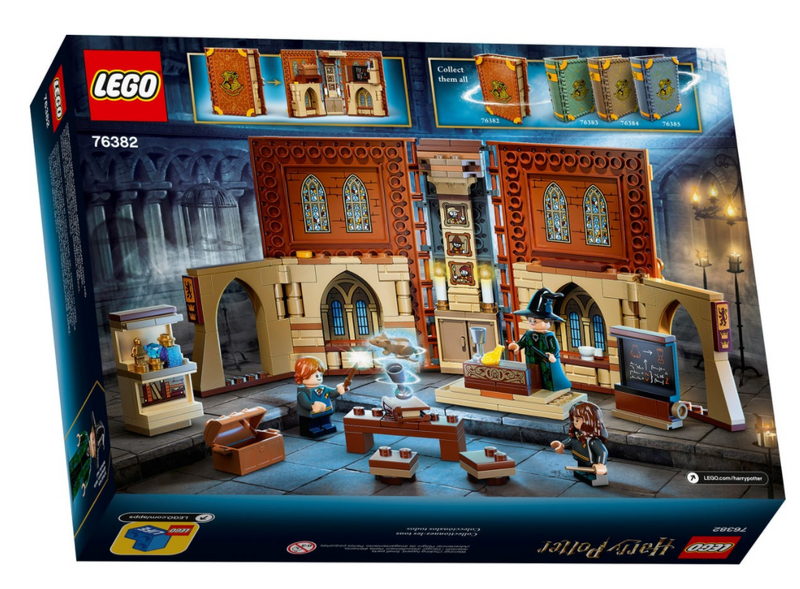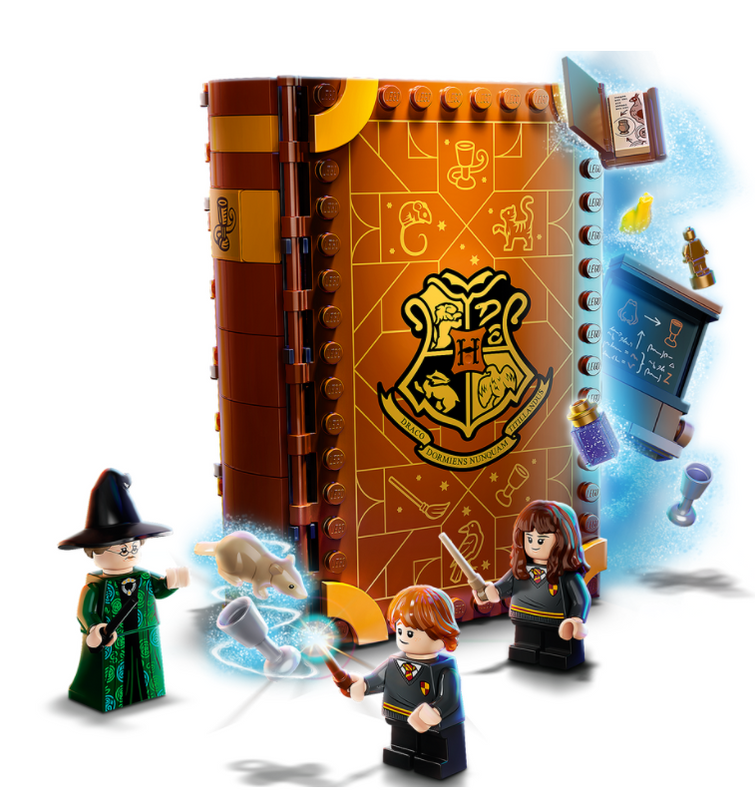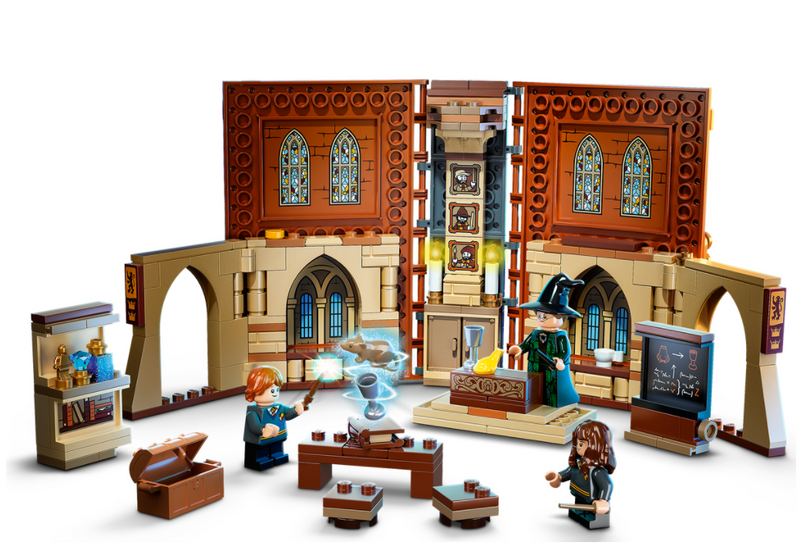 Sold out
LEGO® Harry Potter Hogwarts Moment: Transfiguration Class 76382
PRODUCT #76382
AGE 8+ 
241 PIECES


LEGO® Harry Potter™ Hogwarts™ Moment: Transfiguration Class (76382) is an instant playset hidden inside a brick-built playbook. Kids open it up and immediately join a lesson in Professor McGonagall's Transfiguration classroom.
LEGO® Harry Potter™ Hogwarts™ Moment: Transfiguration Class (76382) is a brick-built playbook that opens to reveal a Hogwarts Transfiguration classroom playset from the Harry Potter movies.
Includes Hermione Granger™, Ron Weasley™ and Professor McGonagall™ minifigures, a blackboard, 2 desks, 2 chairs, treasure chest, storage cupboard, spell book and lots of authentic accessories.
Kids open the set's cover to enter Professor McGonagall's Transfiguration lesson. There are lots of magical supplies to practice with – but Ron needs help when his pet rat turns into a goblet!
For ages 8 and up. Suitable for young witches and wizards looking for a new way to enjoy a Harry Potter™ adventure.
This magical Hogwarts™ Moment set measures over 5 in. (12 cm) high, 3 in. (8 cm) wide and 1.5 in. (4 cm) deep, a perfect size for pick-up-and-play portable convenience.
Features several accessories for extra imaginative fun, such as a teacup, silver goblet and a frog for transfiguration practice, plus Ron's pet rat, Scabbers.
There are a series of these magical sets to collect, each designed and decorated to recreate a different Hogwarts™ classroom. Together, they interlock to create an innovative 360-degree play space.