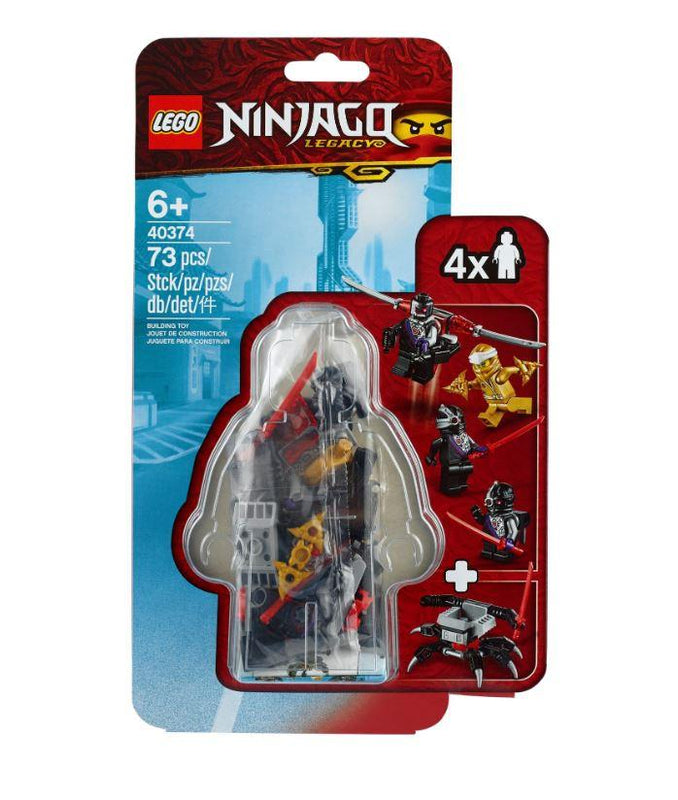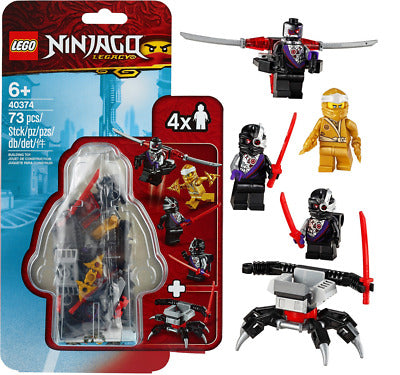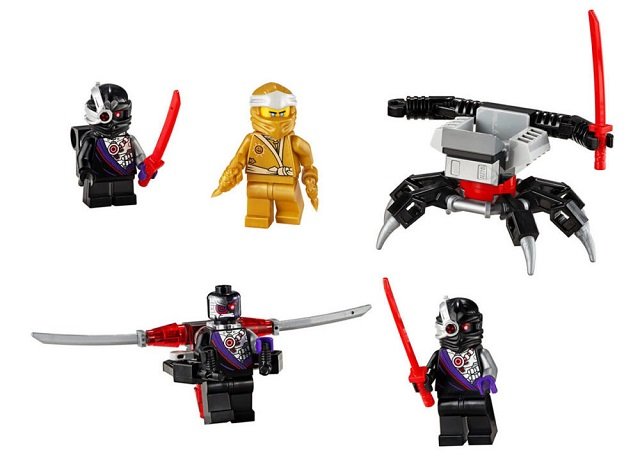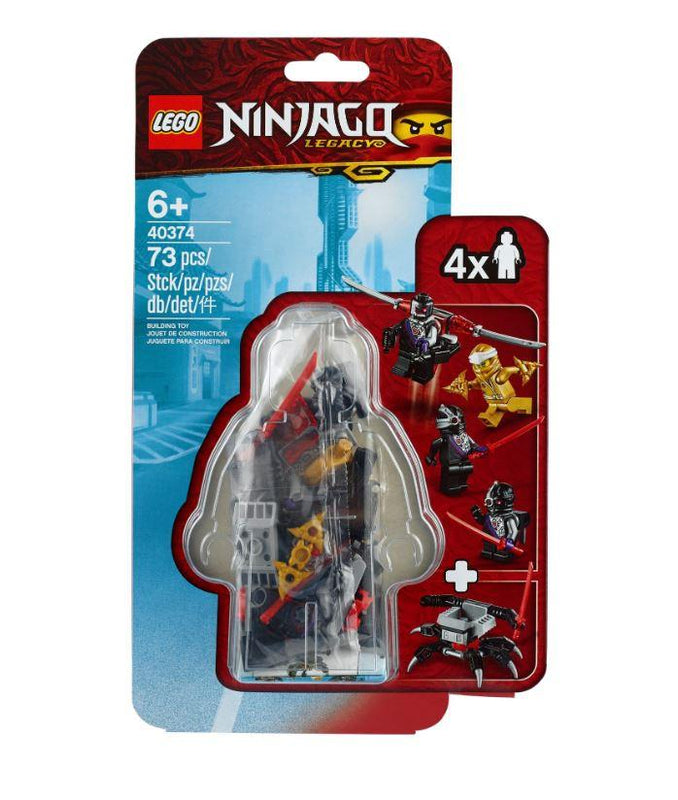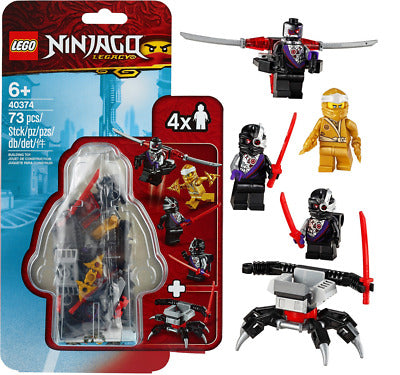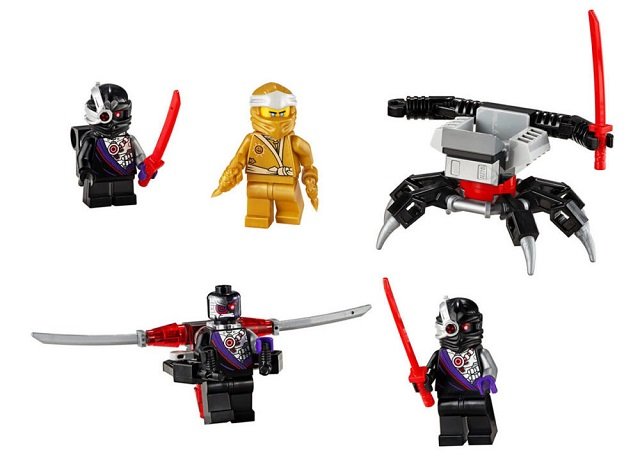 Sold out
LEGO® Golden Zane Minifigure Accessory Set 40374
PRODUCT #40374
AGE 6+
73 PIECES

Dedicated NINJAGO® fans will love to recreate thrilling action scenes from season 3 of the TV series with this cool LEGO® Golden Zane Minifigure Accessory Set (40374). An exclusive minifigure to this set, Golden Zane can be used by kids to role-play battles against a dangerous army of Nindroids and a unique crawler vehicle in the digital world of Digiverse. Kids are guaranteed to be entertained for hours as they escape into this exciting fantasy realm.
Young builders with imaginative minds will be thrilled to create and play with this action-packed LEGO® Golden Zane Minifigure Accessory Set, featuring 4 minifigures and, exclusive to this set, a unique crawler vehicle.
The set contains a Golden Zane minifigure, a Nindroid with a cool backpack, and 2 fearsome Overlord warriors, each with a sword, so kids can stage exciting stories.
This is an ideal gift for kids aged 6 and up, who can combine it with their other NINJAGO® toys. There is no need for batteries and it comes with simple instructions to guide youngsters through the building process.