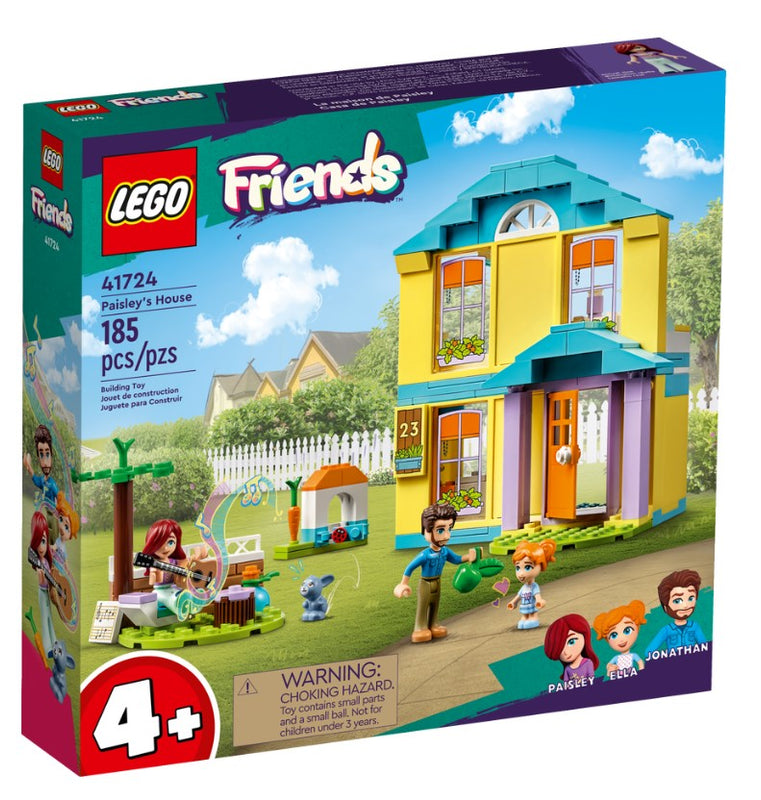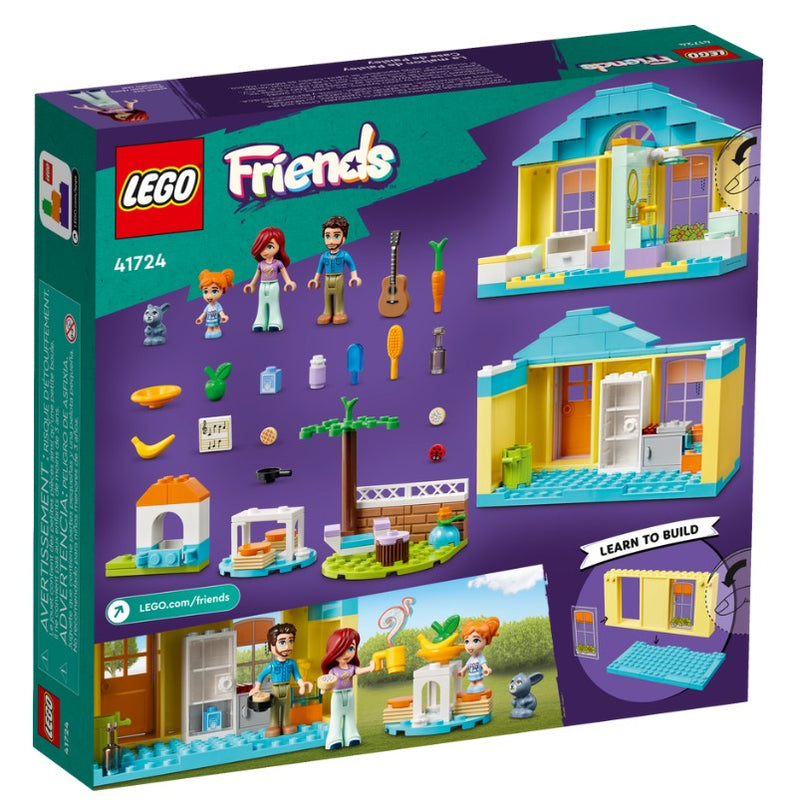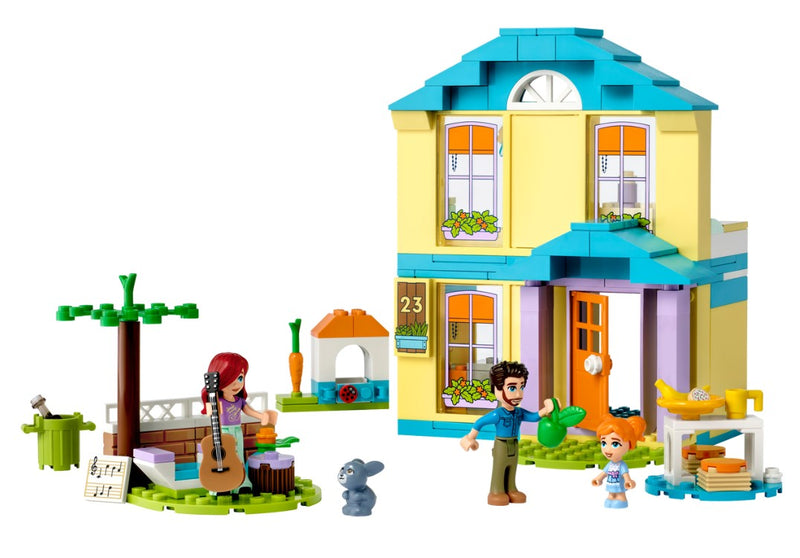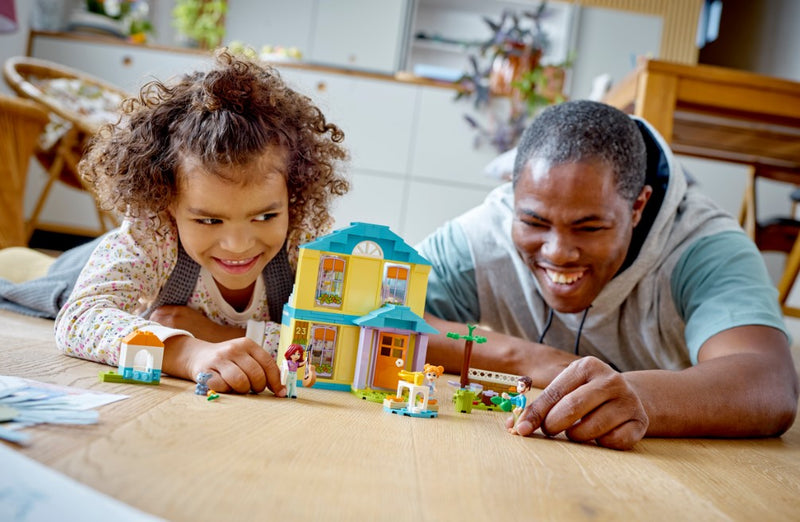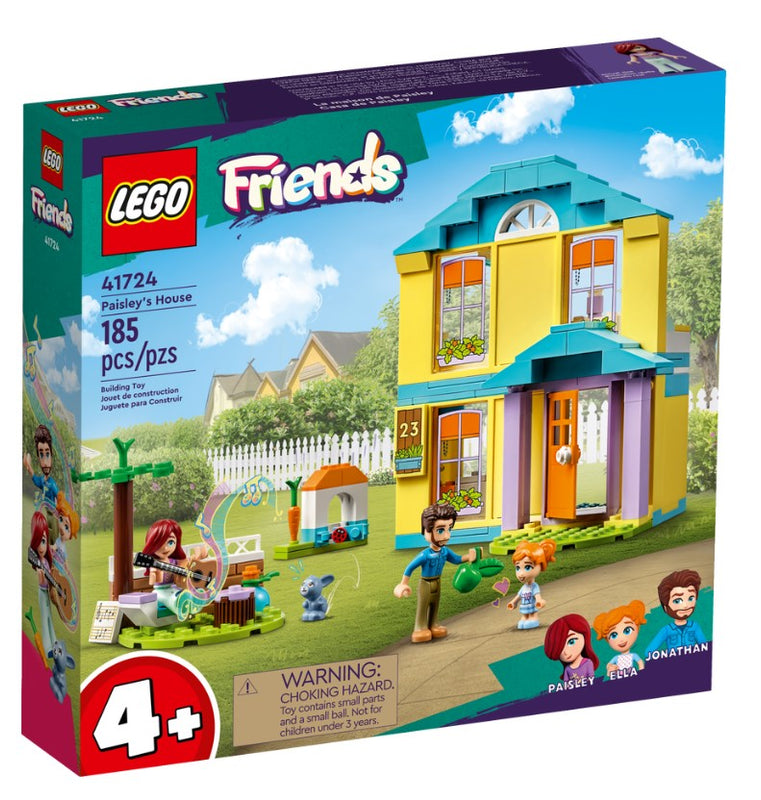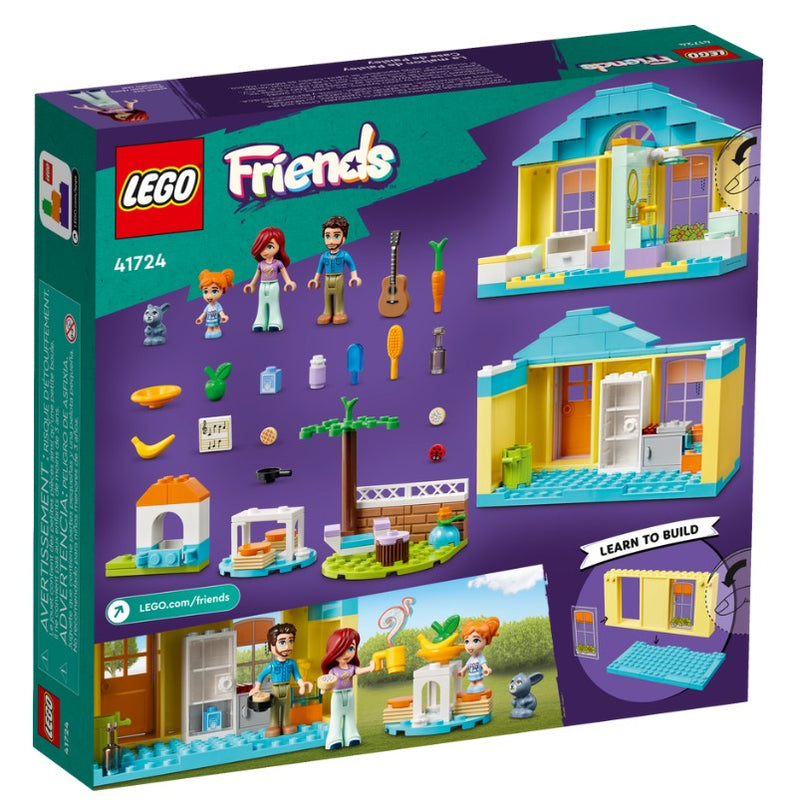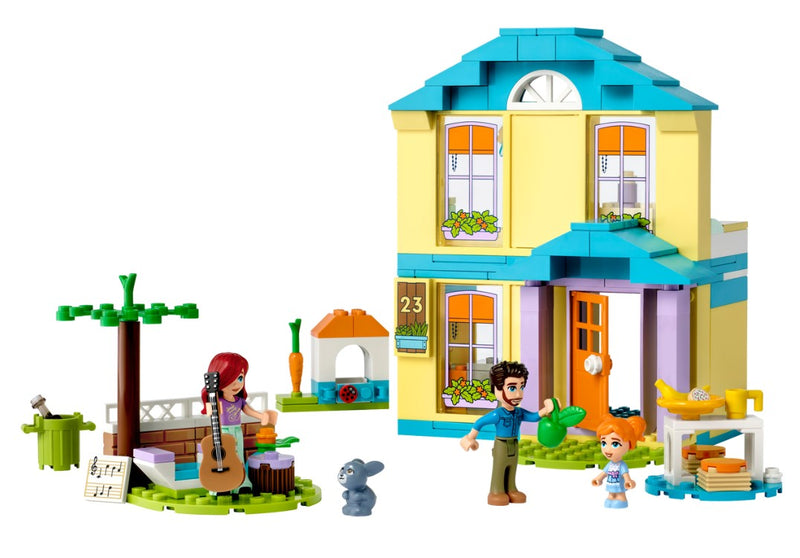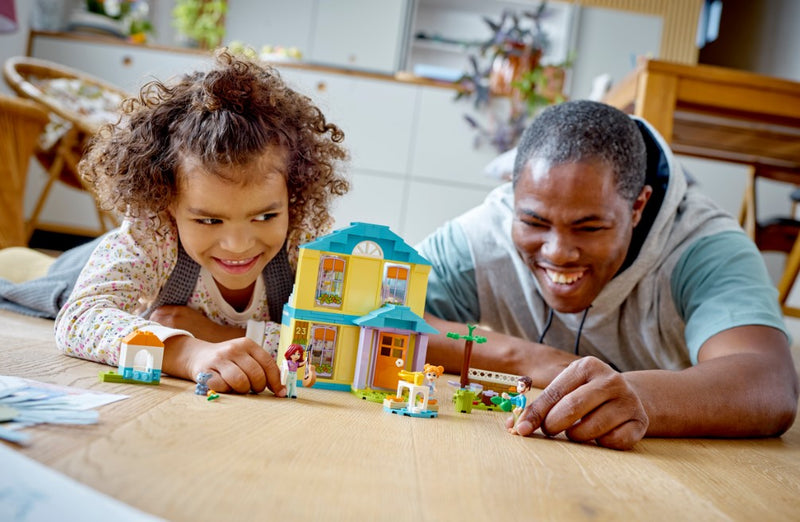 LEGO® Friends Paisley's House 41724
PRODUCT # 41724
AGE  4
+
185 PIECES

Young builders aged 4+ have lots to discover in this LEGO® Friends Paisley's House (41724) set. The top floor includes a bedroom and bathroom and can be removed, making it easy to explore the kitchen below. There are accessories for role play, including snacks and fruit to eat at the outdoor table, plus a can for recycling. In the yard, there is a cozy corner where Paisley plays the guitar and writes music while keeping her pet bunny company. There's even a carrot for the rabbit to snack on.


Paisley's House toy set for kids aged 4+ – Introduce kids who love imaginative role play to the world of LEGO® building with this LEGO Friends Paisley's House (41724) playset with removable top floor.


Includes 3 mini-dolls – Comes with characters Paisley, Ella and Jonathan, plus a pet bunny character with its own small house, and accessories including a brush, guitar, kitchenware, food, and more.


A house packed with friendship – This 2-story LEGO® Friends house features a kitchen, bedroom, bathroom, outdoor dining area, plus a cozy corner outdoor area where shy Paisley loves to relax.

Sized for play – This LEGO® Friends Paisley's House toy measures over 6 in. (16 cm) high, 5 in. (13 cm) wide and 5 in. (12 cm) deep