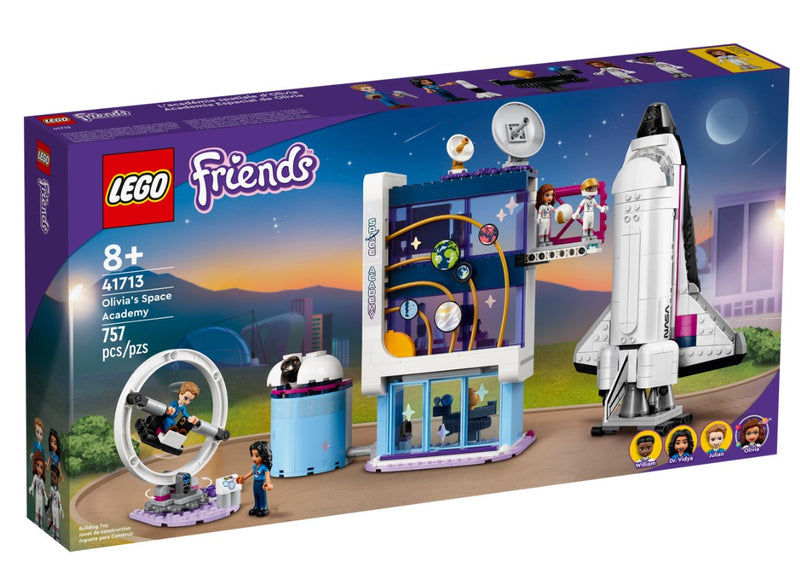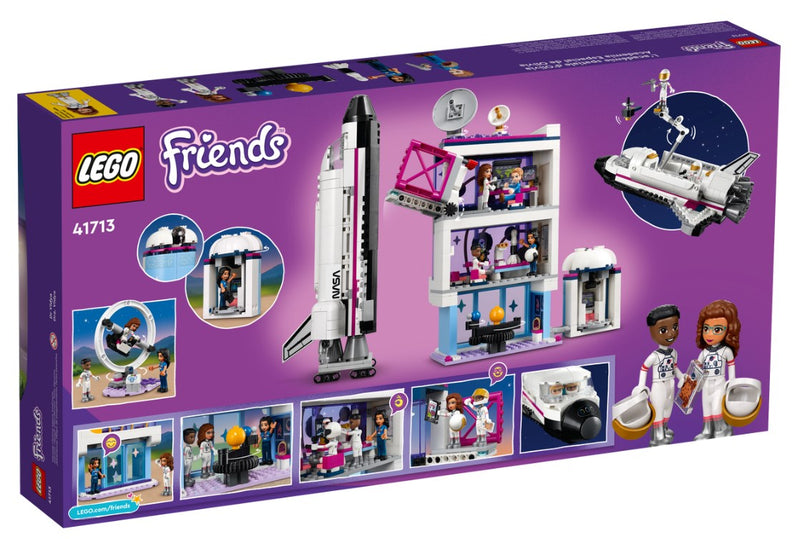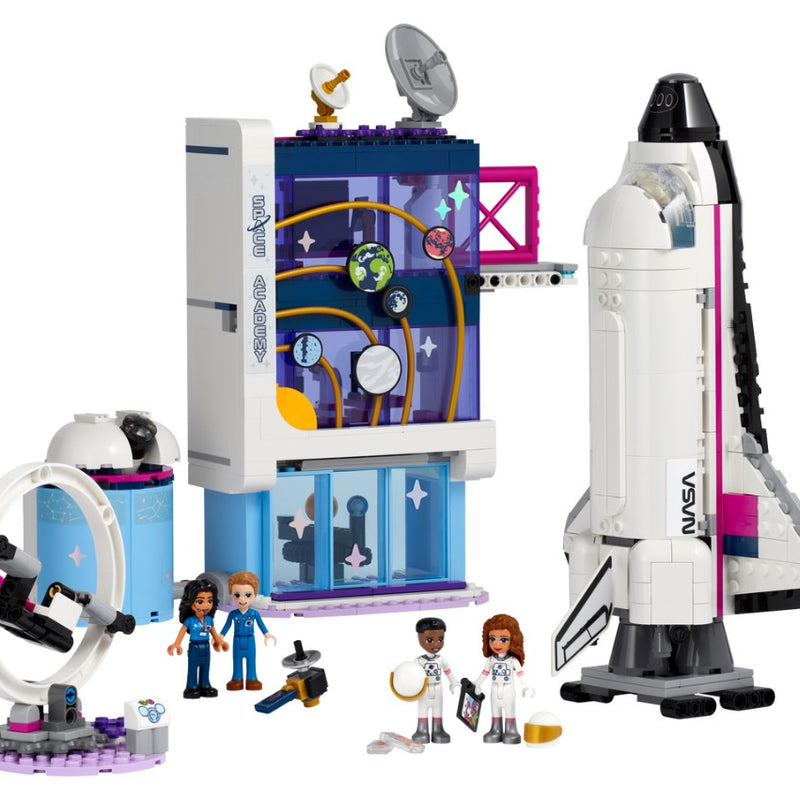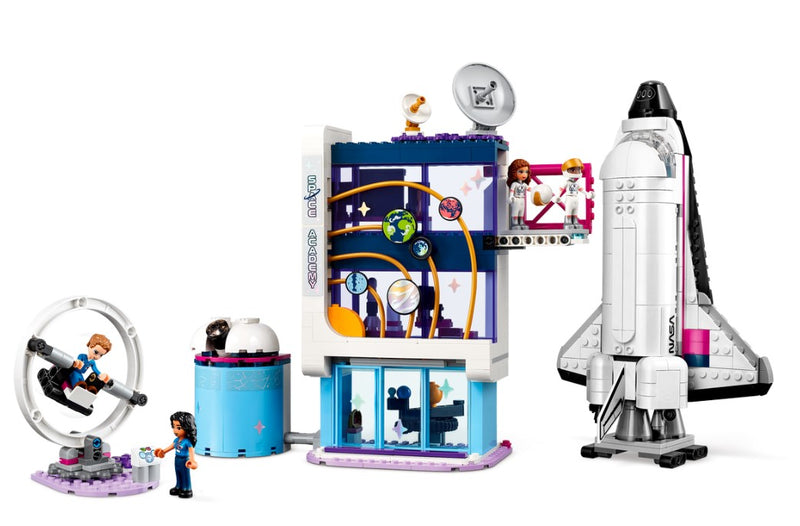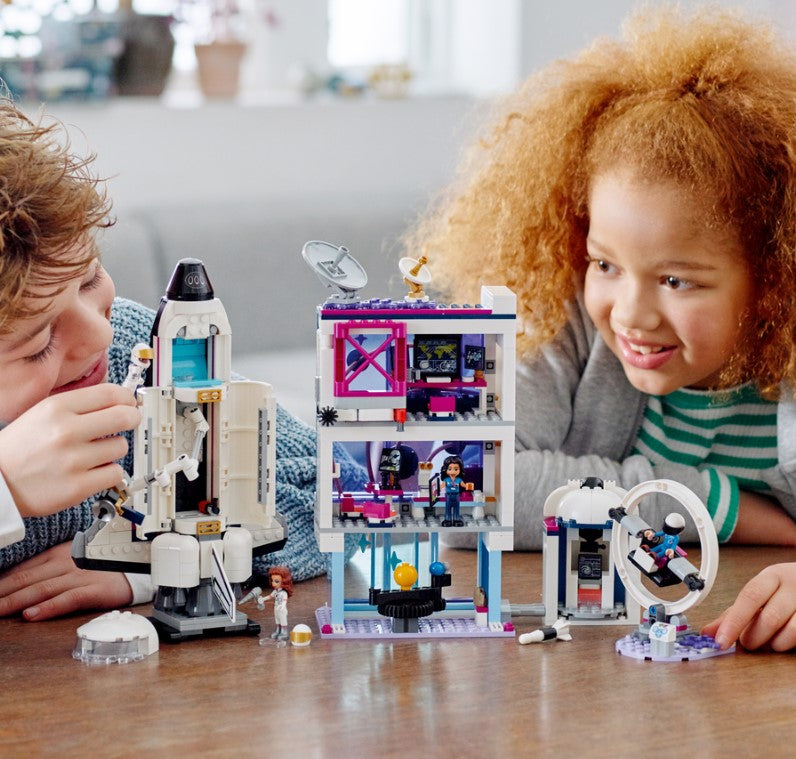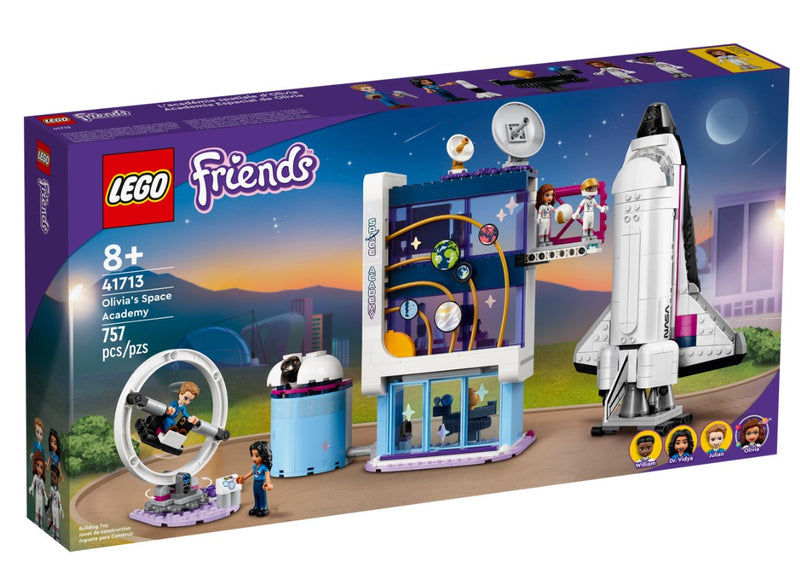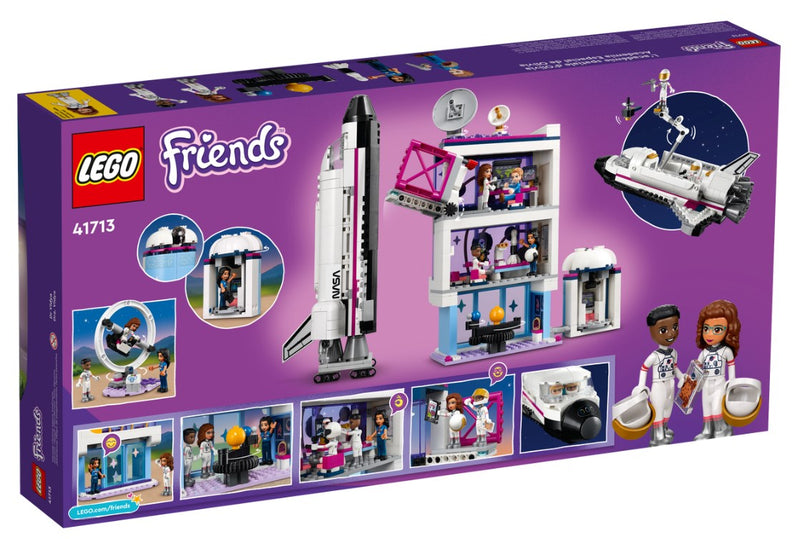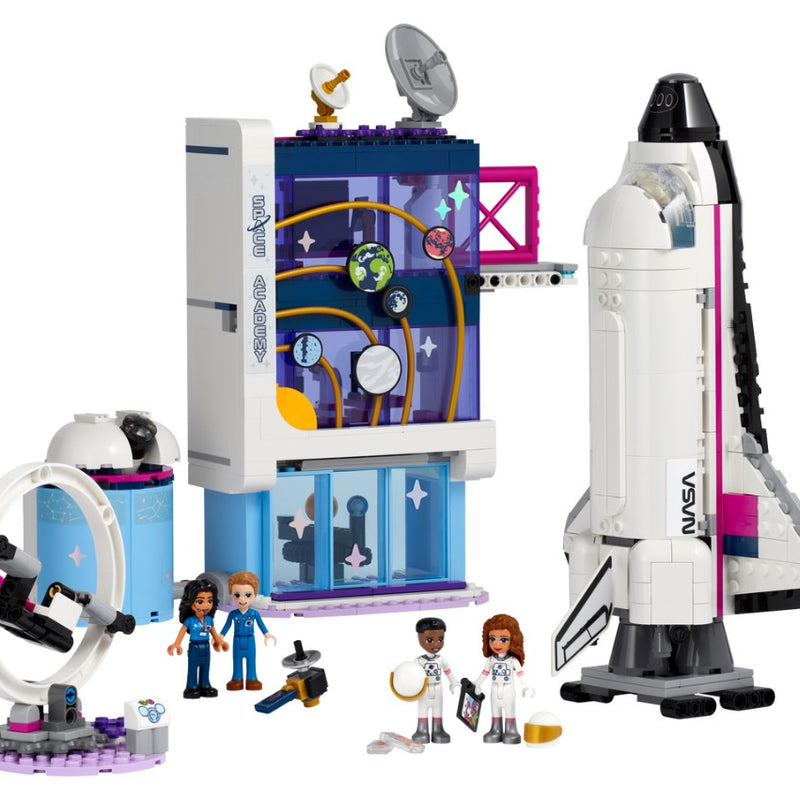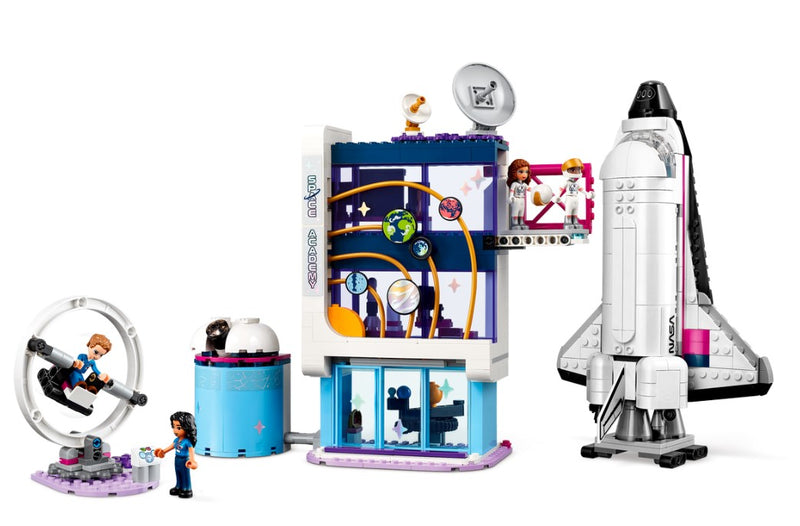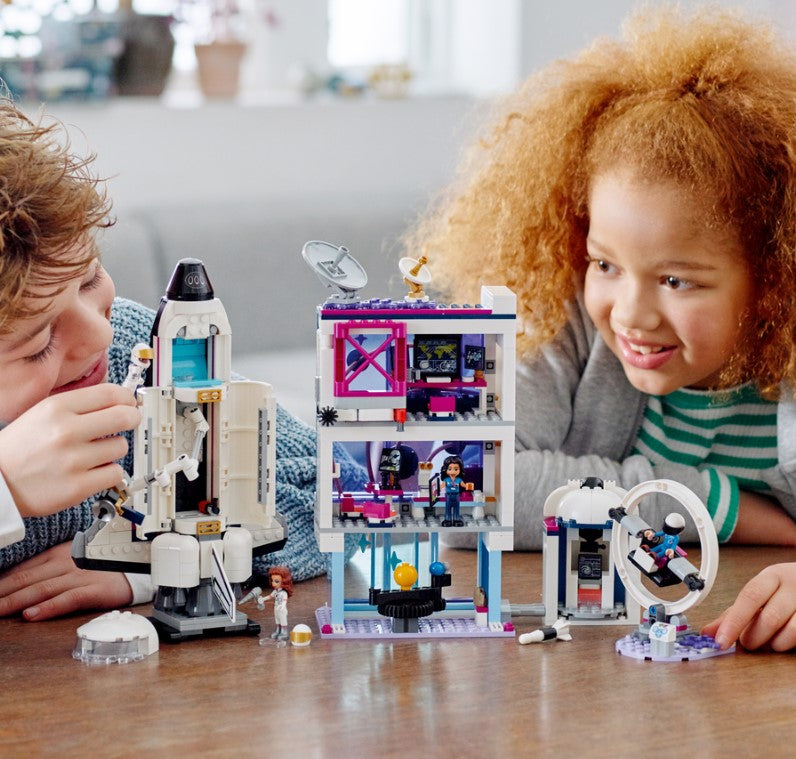 Sold out
LEGO® Olivia's Space Academy 41713
RM329.90 MYR
RM197.94 MYR
PRODUCT #41713
AGE 8+ 
757 PIECES

Send budding astronauts' love of space stratospheric with Olivia's Space Academy (41713). Kids aged 8+ join LEGO® Friends characters to train for space adventures. The set is packed with authentic features, from the thrusters on the Space Shuttle to the virtual-reality simulator. Beyond the play there's more fun learning – all the imagery in the academy is scientifically correct and the classroom's whiteboard features real spaceflight equations.


Feed little science fans' love of space – Give kids an out-of-this-world play experience with Olivia's Space Academy (41713), a buildable playset that teaches kids about the space program.


Spaceship toy with authentic details – Showcasing features from the Space Shuttle program, this set includes a Space Shuttle model, an academy building, telescope and 4 LEGO® Friends characters.


Imaginations take flight – Kids can pretend play astronaut training, simulate a flight in the toy Space Shuttle, complete a space walk and search the heavens for new galaxies.

Dimensions – The academy measures over 10 in. (26 cm) high, 8 in. (21 cm) wide and 3 in. (10 cm) deep, and the Shuttle measures over 3 in. (8 cm) high, 9 in. (23 cm) long and 5 in. (15 cm) wide