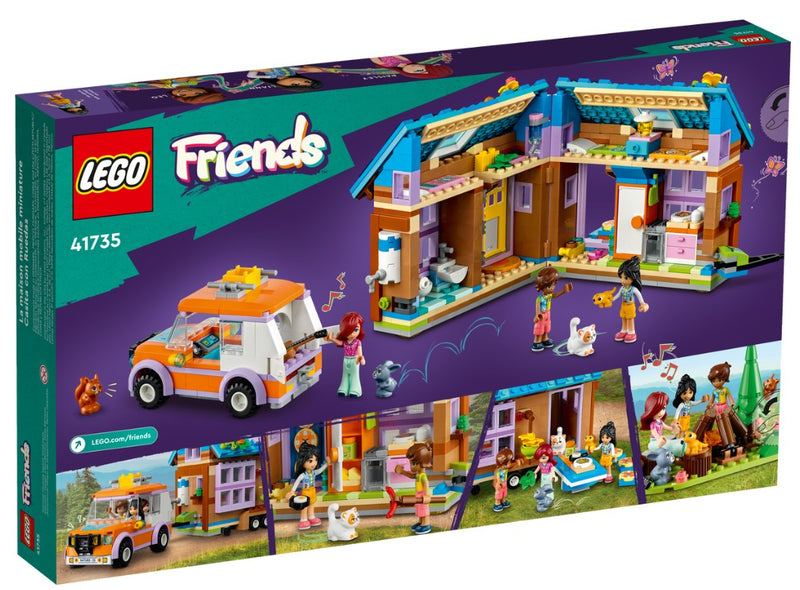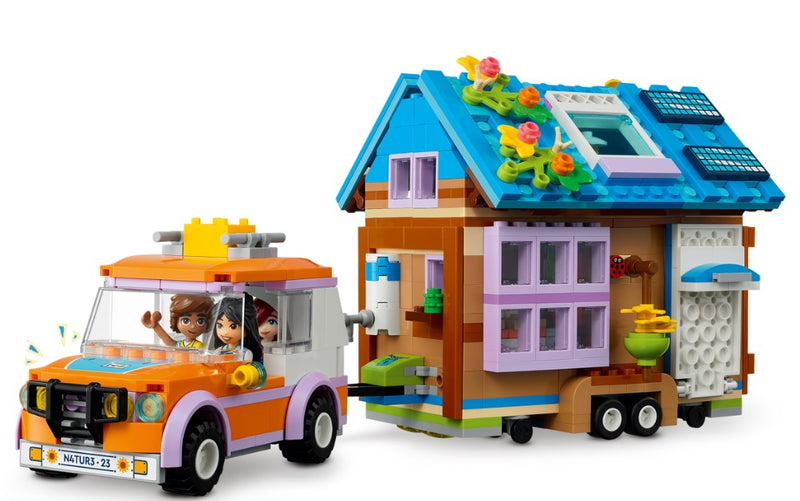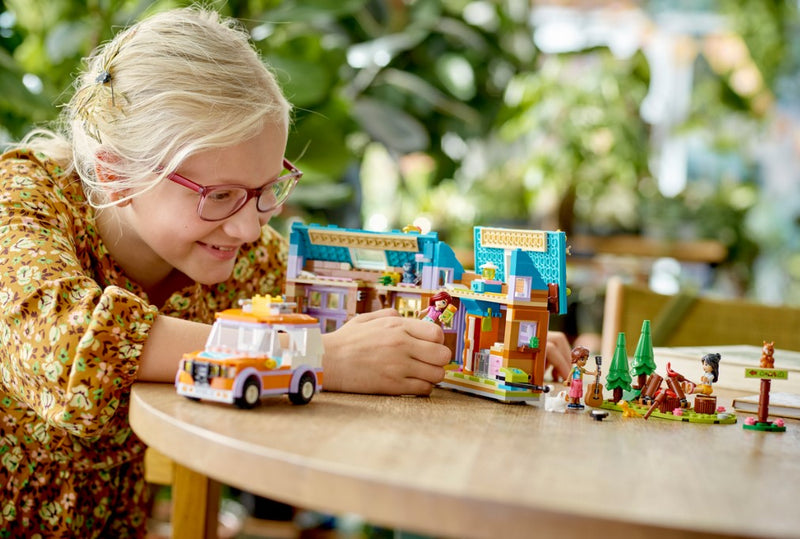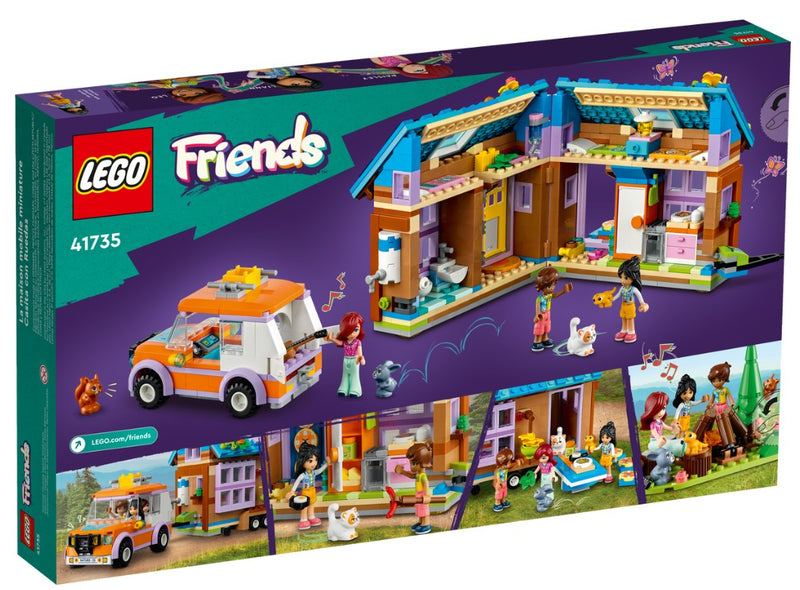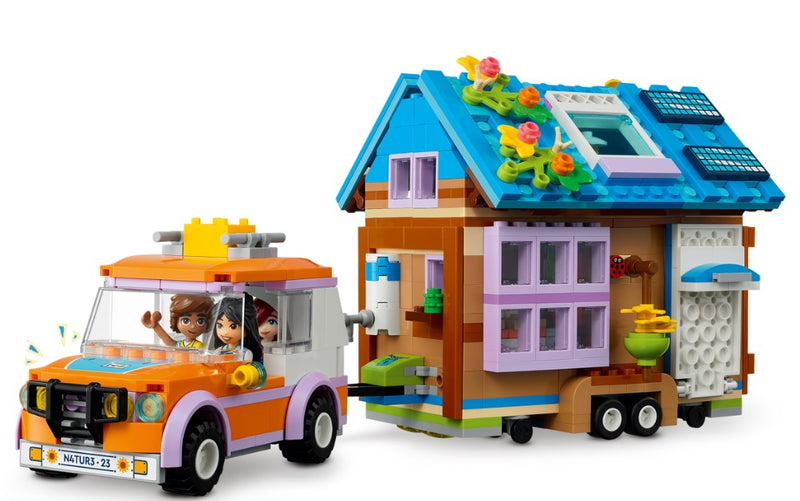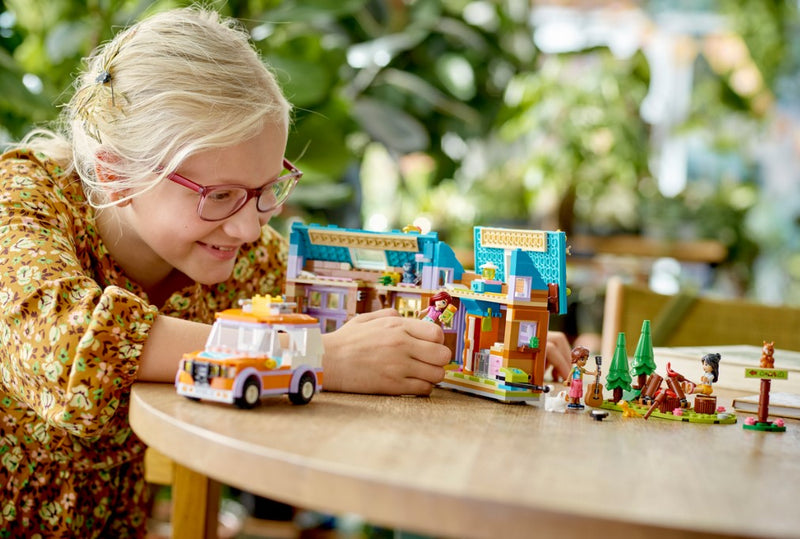 LEGO® Friends Mobile Tiny House 41735
PRODUCT # 41735
AGE  7
+
785 PIECES

Creative adventures are easy to build with this LEGO® Friends Mobile Tiny House (41735) set for kids aged 7+. The car tows the tiny house and has seats for the 3 mini-doll characters. The house opens to reveal the bathroom, kitchen and bedrooms and comes with accessories – including a toy campfire – for kids to play out their own camping stories. Kids will love getting to know the characters and their hobbies. Leo has brought homemade snacks and Liann can't wait to sketch everyone's pets in thebeautiful forest. Paisley has brought her bunny on the trip and is looking forward to writing song lyrics in the inspiring setting.


A house packed with adventure – Introduce kids aged 7+ to the world of building and creative play with this fun LEGO® Friends Mobile Tiny House set (41735), which comes with a car, house and campfire.


3 mini-dolls and 3 pets – The set comes with characters Leo, Liann, Paisley, plus their pets.


Big on details – This tiny house has plenty of details, including a kitchen with a fridge, oven and drawers, a bathroom, a bunk for each mini-doll, a birdhouse, mailbox, solar panels, plants and more.


Fire their imagination – Accessories include leaves, hay, water and treats for the animals, a lamp, knife, cheese, empanadas, sausages, a pan with an egg, some sticks, tree stumps and a sign.

Sized for young builders – Mobile Tiny House measures over 5 in. (13 cm) high, 7 in. (18 cm) wide and 4.5 in. (11 cm) deep